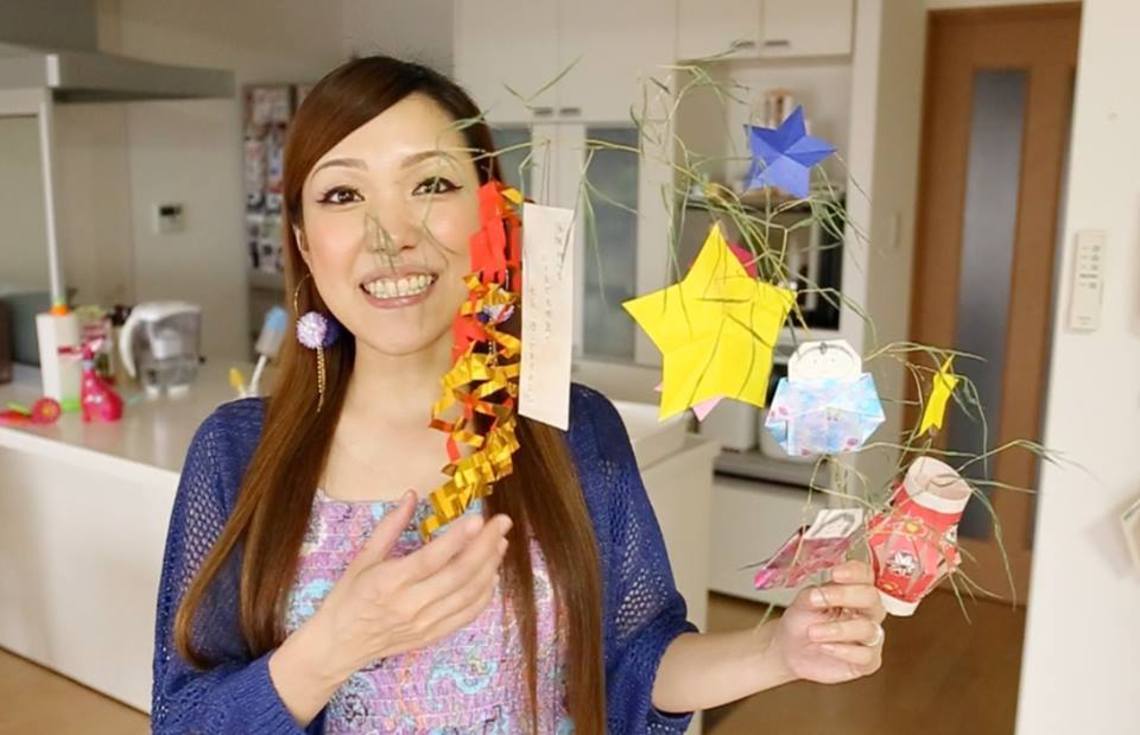 Ami Nishimura is a well-known YouTuber with an English-language cooking channel called ochikeron. After being recognized by Google, she participated in the official YouTube Japan campaign last year.
Since 2011, she has uploaded cooking tutorials every Wednesday and Friday. In total, she has around 400 video clips available on YouTube. Each video takes around three days to make. However, she has never relaxed her pace, not even when she gave birth to her first baby last year. And she says she's doing all this for fun, not money.
Indeed, she has turned down offers to publish recipe books saying, "I just love making videos at home, and I want to have enough time for doing that. Now that I have to spend time caring for my child, I even try to avoid meeting with people as much as possible."
Nishimura always liked cooking, but it was when her husband introduced her to Cookpad, a Japanese recipe site where people share their recipes along with photos, that she became really hooked on cooking. Her husband knew that she liked taking photos of the food she cooked for him, so he suggested that she upload them to Cookpad.
She quickly became a heavy Cookpad user because it was fun to interact with other coocks. She also started participating in "recipe contests" held by Cookpad. "I was so addicted to Coopkad and its recipe contests that I thought about new recipes all the time, even during work," Nishimura says. "I don't like losing. If I don't win, I get very frustrated."
By participating in various contests, she figured out the reasons for her wins and losses. She concluded, "my photos and recipes would pass the first round screening. However, when I cook in front of the judges at the venue for the second screening, I would often fail to pass. Then I realized if the judges were professionals such as nutritionists and cooking school teachers, I would not receive an award. I guess that was because they also considered factors such as nutritional balance and professional cooking techniques, which required specialized knowledge."
After realizing this fact, she started to apply for contests where the judges chose a winner based solely on the food's presentation and taste. From then on, she cooked dishes that she considered delicious or fun to make instead of confining herself to the "correct way of cooking."
Life as a YouTuber
Then her husband suggested that she used YouTube and introduced her to Michelle Phan's "Barbie Transformation Tutorial." Phan, an American makeup demonstrator, is known for her innovative techniques, which she teaches to her audience. When Nishimura first saw the video, she was impressed and thought, "this is such a great idea! I can make videos just like she does!"
At that time, she didn't know that a MacBook and video camera could help her make a video easily. Besides, she didn't have enough time for making videos even though she had a clear picture of what she wanted to cook.
The 2011 Tohoku earthquake was a turning point in her life. She was working at her office in Tokyo and was shocked by how one disaster could change everything in a matter of seconds. Then she asked herself, "is this the work I really need to do now? Shouldn't I be doing something I really want to do?"
As a result, she left the company where she had worked for six years. From then on, she started to make videos. She uploaded the first one in April, about a month after the earthquake. At the time, she didn't even consider making money out of uploading video clips and thought about devoting herself fully to making videos until her savings ran out.
Luckily, though, she didn't go bankrupt. On the contrary, she became a popular YouTuber, and she now makes what she used to make when she was working for a company.
In recent times, YouTube's advertisement fees have decreased, and her income has stagnated. However, she is still satisfied with her situation.
What makes her worry now is YouTube turning into the place where people think they can make easy money. "Thanks to YouTube's monetization structure, I can continue to do what I want to do," says Nishimura. "However, because there are more people trying to make more money, YouTube has become more commercialized. I feel it is gradually becoming a less welcoming place for creators."
While Nishimura is making efforts to create eye-catching cooking videos, such as "kyaraben" (which refers to a Japanese lunchbox that features characters) to attract an audience, she thinks there's a huge difference between making videos for money and making money for creating better content. She says she will keep focusing on creating videos that make her and her audience happy.