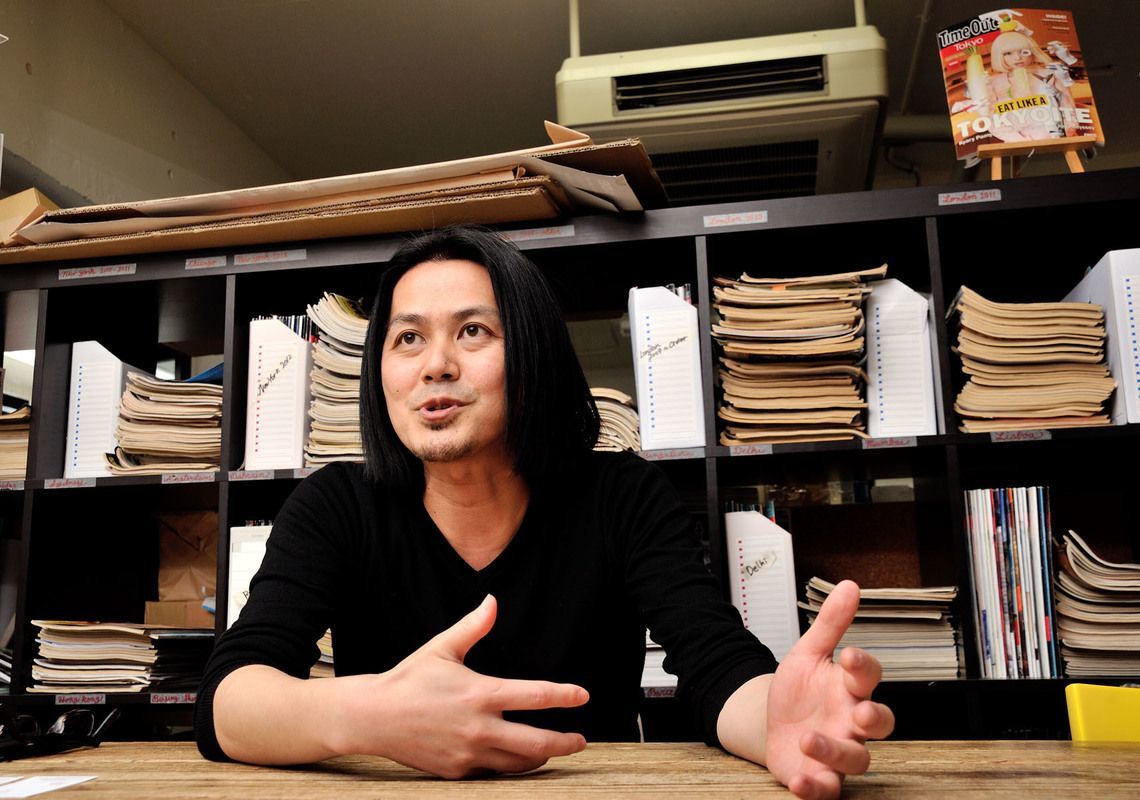 Visitors to foreign countries usually want to dine at the same restaurants and enjoy the same events as the locals do.
That's why tourists coming to Japan overwhelmingly choose Time Out Tokyo as their go-to guide (available in English and Japanese). Starting as a magazine in London in 1968, the original Time Out is now available in 85 cities in 37 countries in a variety of formats, including a website and a smartphone application. The company's name is actually so well-known overseas that there are places where Time Out is almost synonymous with city guide.
Given the sudden influx of foreign visitors to Japan, Time Out Tokyo has enjoyed a surge in popularity. In 2014, their magazines and maps had a combined circulation of 1.1 million copies, three times higher than the previous year.
Time Out Tokyo was officially licensed in 2009 to Hiroyuki Fushitani, president of the company and former CEO of Tower Records Japan. Thanks to his experience in the music industry and in e-commerce, Fushitani was able to create unconventional publishing strategies that expanded the Time Out brand and helped him create a new kind of city guide.
However, how is the company going to introduce a world-class travel destination like Tokyo to tourists? We spoke to Fushitani about his visions for the future of Time Out Tokyo.
――Japan has been experiencing an influx of foreign visitors. Would you say that Time Out Tokyo has successfully penetrated that market?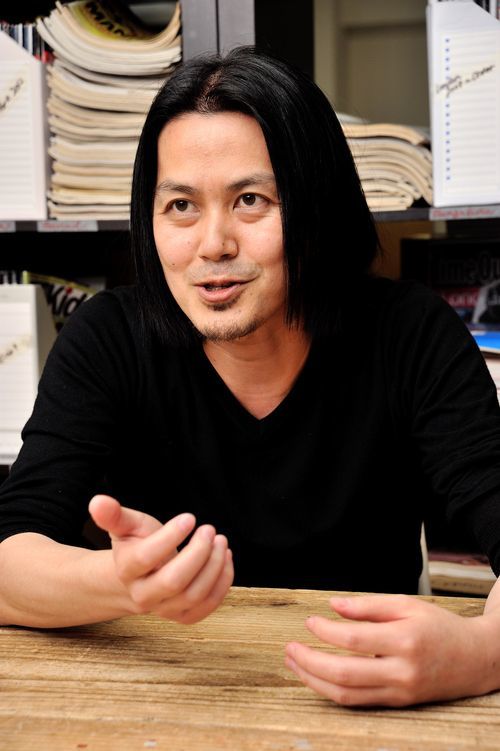 I would. Our English-language Web magazine is accessed from 194 countries and territories around the world. Many people instinctively check online to make sure that there's a Japanese version of Time Out before they come here. And once they've arrived, some tourists actually ask hotel concierges if they have Time Out, which is why we've been leaving free copies of our magazine at about 400 locations around the country, including airports, subway stations frequently used by foreigners, and overseas hotel chains.
――How does Time Out Tokyo differ from the many other city guides?
As the name suggests, Time Out is all about "outing." The concept was to create a platform that would encourage people to explore. However, over the past few years, an increasing number of people want to do more than simply visit tourist attractions. They want to experience the real Japan.
That's where Time Out Tokyo comes in. We help people experience everyday life in Tokyo. For example, some people want to know how the Japanese successfully navigate the notorious Shibuya scramble crossing without bumping into each other, while others want to ride a packed train during rush hour. We're talking about things that would make a Japanese person go, "You want to do what?"
I tell my Japanese staff to get information on Tokyo as if they were foreigners wanting to write about the capital, and focus on things that tourists would enjoy.
Regional guide with global network
――Time Out is known for its sharp content. Are you constantly pushing yourself to uphold these high standards?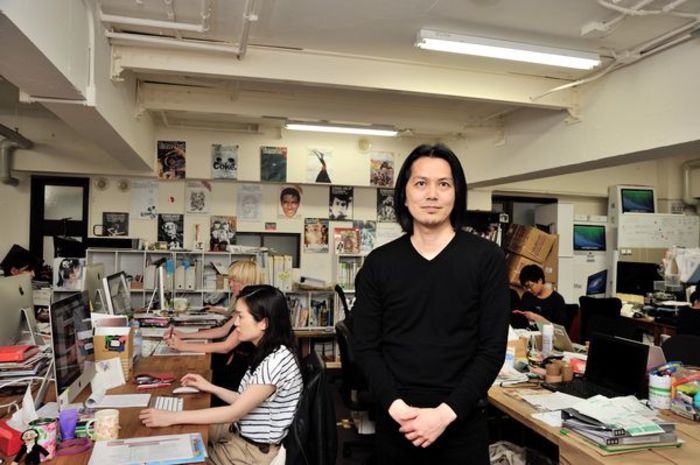 I think everyone at Time Out Tokyo is. Our content team has a mailing list where we share the fresh information we get from the streets.
This morning, one of our staff was sending information about a flyer promoting the opening of a new restaurant. We sometimes collect information about new openings from job advertisements, and when we see a new building being constructed, we ask the construction workers what they are building.
We might be a regional guide, but we're also part of the Time Out global media network, and our content and strategies reflect that. Since the original Time Out has covered London from all sorts of different angles every week since it was founded in 1968, we can take advantage of it and take its most popular ideas and articles and test them in different cities like Dubai or San Paulo. Even if something didn't go well, it could tell us what didn't go well—which helps us improve Time Out's global strategies.

For example, we're now running a series titled like "101 things to do in Shibuya" or "101 things to do in Nihonabshi." The basic format for "101 things to do in ~" originated in London. Those lists are usually put together by local experts, so not only the tourists and business travelers, but also people living in Tokyo could enjoy it too. The Japanese edition of "101 things to do in ~" has been quite popular.
――You were working in the music industry before. What made you to start Time Out Tokyo?
I used to be president and CEO of Tower Records Japan while also in charge of the Japanese entity of Napster, the online music distribution service. But after I quit Tower Records, I wanted to do something different. My dream was to tell the world good things about Japan, and I thought we need a bilingual (English and Japanese) platform to do that.
Around 2008, there were over 30 multilingual media platforms in Japan, including websites and newspapers, but I wasn't aware of any of them. So I felt the strong need for creating a new news platform which routinely introduces Japan to the world—different from news organizations that write about Japan only when there's breaking news.
To be honest, when I was still at Tower Records and an old friend of mine asked me if I'd like to run the Tokyo edition of Time Out, I turned him down by saying, "It may be a global magazine brand, but we are in the digital age now. I don't think the magazine can survive in Japan."
Sometime after that, I remembered that friend was talking about how "they have Time Out in major cities like New York." I then thought, if we were to plug Tokyo in those cities, we'd be able to promote Japan as well as easily get information about other cities in the world. I still had the number of my friend, so I gave him a call.
――Then what did you do?
My friend and I went to London to meet with Tony Elliott, the founder of Time Out. He started the company when he was in his early 20s by borrowing 70 pounds from his aunt and printing the first issues on recycled paper in the kitchen.
Time Out first came out the same year as the Beatles' White Album. A lot was happening back then: there was revolution in music, student movements were spreading around the world, and young Londoners were creating their own culture. Tony Elliott was one of those London youths, and he took it upon himself to introduce their ideas, favorite music, art, and food to the world. That's how Time Out got its start.
During our meeting, I told Tony that I wanted to start Time Out Tokyo, but I had no experience in the publishing business, so I wanted to take things slowly at first. I went on saying that magazine business is so risky that I only want to do a digital version.
I was worried that he might be offended because he comes from the publishing world. But instead, the founder in his 70s, who was holding an iPhone in his hand, said, "I agree. This really is the digital era, so there's no need to bother with a magazine." Once we were in agreement, we talked about the business plan, and six months later, Time Out Tokyo was officially licensed. When the Web magazine launched, it was funded entirely by Japanese investors.
Being unconventional
――Then you later introduced a print version of Time Out Tokyo.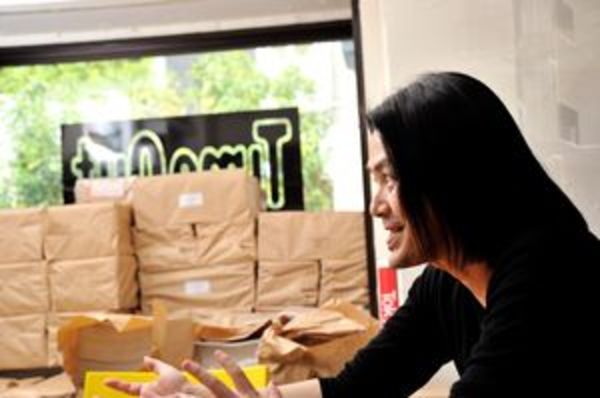 Although I did make a presentation to Tony about my "digital first strategy," when people hear the words Time Out, they think of paper. So from a branding point of view, it was legitimate to have a print version.
My plan was to first build an audience with website and then give them the print magazine for free, like what they did recently in New York and two years ago in London. Interestingly, since the magazine has completely become free in London, the circulation has actually gone up, and ad revenue has also grown.
――What was your biggest challenge after starting Time Out Tokyo?
I've started looking for investors to start Time Out Tokyo in 2008, and it was when the government announced its initiative to revitalize the economy by turning Japan into a global content provider and tourist destination. This made Time Out Tokyo appealing to investors as our brand fit perfectly with the government's goals. I explained to them that if we could grow the fans of Japan in the world, we'd be able to sell more Japanese goods and services once they start coming to Japan.
However, just after we've finalized the license agreement, the collapse of Lehman Brothers shocked the world. It couldn't have come at a worse time, as it resulted in a 20% to 30% drop in foreign tourists. We didn't give up though, and we continued to push forward. But then, in 2011, the Tohoku earthquake hit the country, and just like that, the tourists were all gone.
I kept saying that foreigners will come to Japan, but then they all disappeared, so I ended up looking like a liar. Thankfully, some people still supported us, so we were able to continue Time Out Tokyo. And now thanks to the Tokyo Olympics and Paralympics, tourists are once again visiting us in droves. Take a walk around the city and you'll run into plenty of visitors from other countries. It's actually hard to believe after the hell we went through back then.
――Time Out Tokyo's articles are very witty and somewhat cynical. How do you ensure the high quality of your content?
Well, it all worked out in the end, but initially, we took a risk by deciding not having people from the publishing industry with Time Out Tokyo. We didn't want to be limited by conventional knowledge when it came to editing and publishing our media.
When Time Out Tokyo was founded, Time Out magazine was already a well-known name in the world, and magazine business was making more money than digital business. Yet I didn't want to be conservative and decided to reorganize everything—our brand, network, and content—and tailored them to fit in the Japanese market. That's why I didn't hire people with publishing or editing background. It turned out fine as a result, but it was a big challenge.
What helped us was that we had amazing experienced editors from Time Out Abu Dhabi. With their help, we were able to make sure that our English met the high standard of Time Out.
――How do you attract Japanese audience who'd never heard of Time Out?
If Tower Records had never come to Japan, the lives of Japanese music fans wouldn't be as rich as they are now. When you think of it like that, Tower Records has remarkably improved the quality of life for many music fans.
There already are numerous city guides in Japan, and it is a country with a fully developed tourism market. However, there's still room for one truly globally oriented city guide to introduce new lifestyles to Japanese people just like Tower Records opened up a door for more music to Japanese music fans.
Lately, I have been invited to speak at many seminars about revitalizing the tourism industry in rural parts of Japan. Many places are especially interested in increasing the number of foreign tourists, so I advised them to look at their city or town from a foreigner's point of view. Once they do that, it can change the way they look at areas that have not been seen as tourist attractions. A small thing like "standing in line for a ramen shop in the middle of a rice field" could be quite exciting for foreign tourists.
Once you know that interesting things can be found in everyday, uneventful places, you'll have no trouble finding the charm in whatever corner of Japan you're in, and I'd be happy if Time Out could be a guide to those places.
New role for the future
――What do you think magazines and other print media should do to ride the digital wave?
The popularity of the Internet has hit the publishing industry hard, but there will always be a need for someone to go through the mixture of good and bad information available online and bring us only the best parts. Personally, I believe that all media brands have the power to build bridges between the things that captivate us.
It was the same with Tower Records. For example, let's say that there is a core community of hip-hop fans somewhere. Thanks to the Internet, they may be all connected to the global hip-hop community, but at the same time, they might be unaware that there's a local community near them that they can be a part of. That's where a bridge must be built.
There are also fans of Japanese pop who might be interested in songs with rap elements in them but don't know anything about hip-hop. But thanks to Tower Records, they might start listening to a rap CD and accidentally stumble upon a song that they like. In this case, Tower Records is the bridge that can lead that person to a music store specializing in hip-hop.
Time Out can also build bridges to restaurants, art, movies, and music, and most interestingly of all, it can do it all on a global scale.
――Time Out's reputation as a global brand has attracted advertisers even though the contents are provided free of charge. What is your strategy for Time Out Tokyo? Will you stick to ad revenue, or will you start charging people for content?
We haven't considered charging people for content, but a business initiative has already been put into place to get money from users through e-commerce and other things.
In London, Time Out started a paid service called "Premium Profile." It's similar to what Japanese online restaurant guides such as Tabelog and Gurunavi are doing, but advertisers can reach to the people in the cities where Time Out has presence.
So let's say that a sushi restaurant in Tokyo wanted to have more foreign guests from Kuala Lumpur. We can make the restaurant to appear on the top of the search when someone using Time Out Kuala Lumpur searched for "sushi" or "Japanese restaurant."
In 2014, Time Out also introduced the Time Out Card in London. You get a lot of services using the card. There's data showing 70% of Londoners use Time Out to decide what to do and where to go. So if Time Out could combine its high-quality reviews with restaurant or ticket reservation services, it can be distinguished from competitors.
――What's next in store for Time Out Tokyo?
Currently, about a million people use the Time Out London smartphone application, and if you touch the "Switch Cities" button, you can change it to New York or other cities all within the same interface. This is possible because all of our database is created in the same format, and I want this global platform to include the English edition of Time Out Tokyo.
Right now, our goal is the Tokyo Olympics. But once that is done and we have the funds, I'd like to translate the app to Japanese so that it can help Japanese tourists while they're traveling abroad.
The Internet has made the world much smaller, and thanks to cheap airlines, the cost of travel has also gone down, making the whole world more accessible than ever. We're on the verge of an era where people are traveling to Kuala Lumpur for the weekend to have something delicious just like meeting with friends somewhere in Tokyo after work. When that time comes, I think that it'd be helpful to have a globally oriented city guide like Time Out.
(Photo by Shuji Umetani)