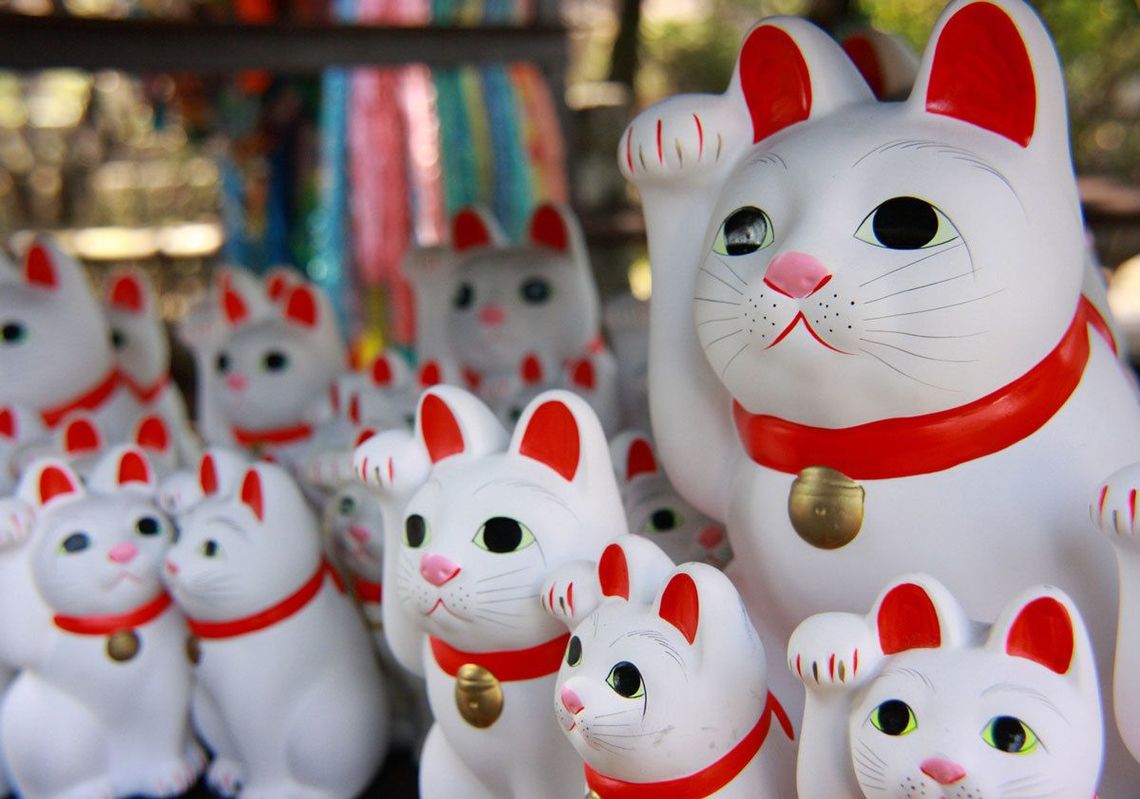 It's our job to tell you all about Tokyo's top spots, of course. Take a look at our Area Guide page and you'll find the best things to do in all the most popular areas from Shibuya to Koenji. But because we know you also want to experience the city like a local, you'll also find a wealth of lesser-known 'hoods on the list including Oimachi and Takadanobaba.
Now, we bring you a list of 12 'secret' attractions; things we've discovered by chance or because an insider told us to check them out. They may not make it into the major guide books out there, but that's what makes them so much more special.
■Reversible Destiny Lofts Mitaka – In Memory of Helen Keller
Built by architects/artists Shusaku Arakawa and Madeline Gins in 2005, this residential building was created with the aim of helping people achieve longevity. Called the 'ultrachromatic undying house' by novelist Setouchi Jakuchou, the building features nine units and 14 different colours. Inspired by Helen Keller, it includes features designed for individuals with different physical abilities, so, for example, some of spaces work better for tots than adults. Some units are available for shortand long-term stays, as well as tours.
■Hamamatsucho Station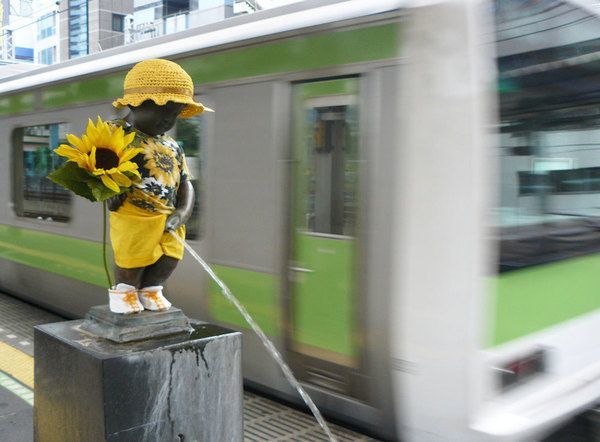 No need to travel to Brussels to catch a glimpse of Manneken Pis (the bronze statue of a little peeing boy) – you can see him at Hamamatsucho Station. Placed on platform 3 and 4, the statue has been entertaining commuters with his ever-changing outfits for nearly 30 years. Designed by local volunteer group Ajisai, the clothes take inspiration from seasons and various themed events.
Forget about pandas
■Ueno Daibutsu (Kaneiji temple)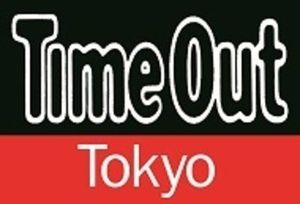 Forget about the pandas – inside Ueno Park you'll find Kaneiji temple, which is the site of Daibutsu Yama (Great Buddha Hill) and its impressive statue of Buddha. The Ueno Daibutsu statue dates back to 1631 and its large Buddha face sits serenely in the park.
The head of the original statue toppled over during the Great Kanto earthquake in 1923, and the body was melted for metal during the World War II, leaving only the face. Get up close and examine the curvy lines and details of his moustache.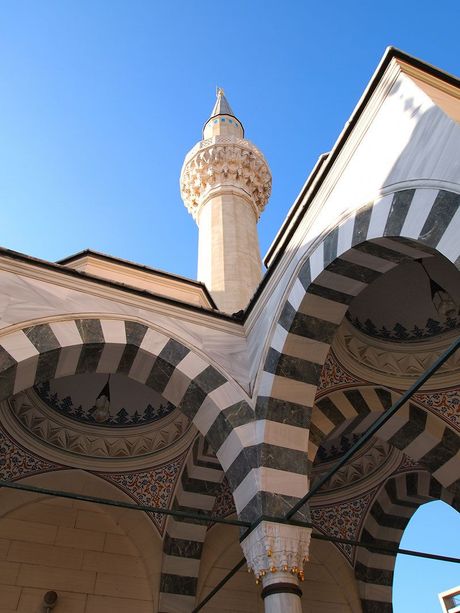 ■Tokyo Camii & Turkish Culture Center
Standing in exotic splendour on Inogashira-dori, Tokyo Camii is the largest mosque in Japan and was built by Turkish immigrants from Russia back in 1938.
The Prayer Hall holds up to 1,200 people, and anyone interested in seeing the beautiful architecture, Islamic stained-glass windows and exquisitely patterned dome will be warmly welcomed – you can even join in the daily prayers held five times a day. Be sure to check their website for proper dress code.
■Gotokuji
'Cat temple' is thought to be the origin of maneki neko, Japan's famous 'beckoning cat' that serves as a symbol of good luck. Gotokuji may seem ordinary at first glance – until you see the army of cat figurines sitting in the corner next to the temple. These figurines are sold at the administration building and customarily returned to the shelf after wishes are granted. See how many hidden feline motifs you can spot across the site.
■Dialog in the Dark
¥5,000 to spend 90 minutes in the dark? Don't knock it till you try it. The point of Dialog in the Dark is to experience what it's like to not be able to rely on sight. You'll be guided by a visually impaired person, who will lead you into different rooms and give you tips on how to orientate yourself and move around in the pitch black. Normal tours are in Japanese but an English version is available once a month – check their website for the latest schedule.
■Nakagin Capsule Tower
You might recognise this futuristic cell-like building as the love hotel in 'The Wolverine'. In real life, it is a rare remaining example of Metabolism – a post-war Japanese architectural movement that dreamed of cities filled with structures that would keep growing and evolving, like living organisms. Completed in 1972, Nakagin Capsule Tower in Ginza has 140 apartments (although at 10m² each, you can hardly call them that), but only half of them are still used today, mostly as office or storage space.
If, like us, you're dying to see what they look like inside, the good news is you can actually rent out a capsule on Airbnb for around ¥9,000 per night. Don't waste any time though, as there are plans to demolish the building.
A new Hachiko statue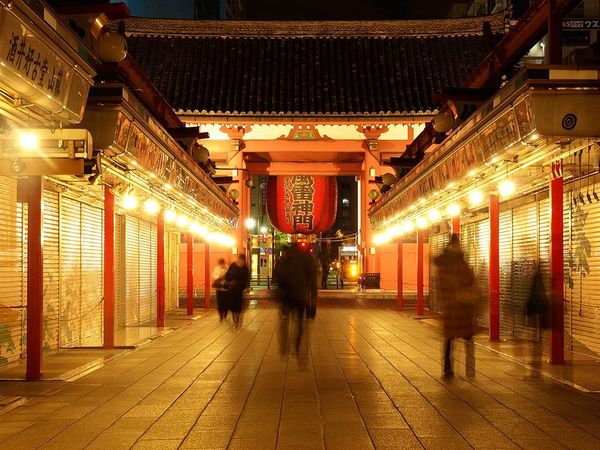 ■Nakamise-dori (early AM or late PM)
Asakusa's Sensoji Temple and the 250m-long shopping street (Nakamise-dori) that leads up to it are no strangers to tourists.
But while most sightseers tend to visit during the day when the souvenir shops are open for business, here's a special tip: if you pop by before or after the official opening hours (8am-8pm), you'll get to experience a colourful world of painted rolling doors instead of the stalls that normally bring this strip to life. Drawings of traditional festivals and ukiyo-e images line the street, which stays lit up until 11pm. The temple looks pretty fab too.
■Izu Oshima
Want to see where Godzilla was imprisoned in the 1980s? Izu Oshima (literally 'big island') forms part of a group of volcanic islands – collectively known as the Izu Islands – and is technically part of Tokyo. It makes a good exotic hiking and hot springs weekend trip as you can get there via an eight-hour overnight ferry or a two-hour high-speed jet ferry. Make it all the way to the dormant Mt Mihara volcano and you'll get perfect sea views.
■Another Hachiko
As everyone knows, the statue of Tokyo's most famous pup is the ultimate meeting spot in Shibuya. But the city so loves dear Hachiko that one statue is simply not enough. To commemorate the 80th anniversary of his death, a new statue – funded by donations – has been erected on The University of Tokyo's campus, just next to Ueno Park.
Hachiko's owner, Hidesaburo Ueno, worked as a professor at the university and used to travel home to Shibuya Station every day where his loyal companion would wait for him every evening. After Ueno's death in 1925, legend has it that Hachiko continued to faithfully wait for him every day for another 10 years until his own death in 1935. Finally, the story has a happier ending as the new statue shows dog and master being reunited. And the whole of Tokyo collectively went ahhhh….
■Daiba Park
The artificial island Odaiba is a popular tourist spot today but what you may not know is that the name 'Daiba' (one of the island's districts) refers to the six cannon batteries that were placed on the island when it was first built for defence purposes in the 1850s. Only two of these have been preserved: No. 6 Battery and No. 3 Battery, with the latter opening to the public as Daiba Park in 1928. Picnic in the arms of an old fortress, perhaps?
■Remembering the last Fujimi-zaka
Fujimi-zaka refers to a hill ('zaka') from where one can see ('mi') Mt Fuji. There used to be many of these slopes all over Tokyo but sadly city development has resulted in the views being blocked by highrise buildings. The very last Fujimi-zaka, in Tokyo's Yanaka area, met its fate in June 2013 but, even so, it's worth visiting for the atmospheric old town. And at least the lampposts are still decorated with Mt Fuji symbols.
(Written by Joyce Lam)
Related articles from Time Out Tokyo
Tokyo voted most liveable city
What's your favourite thing about Tokyo?
Go on a torii gate tour