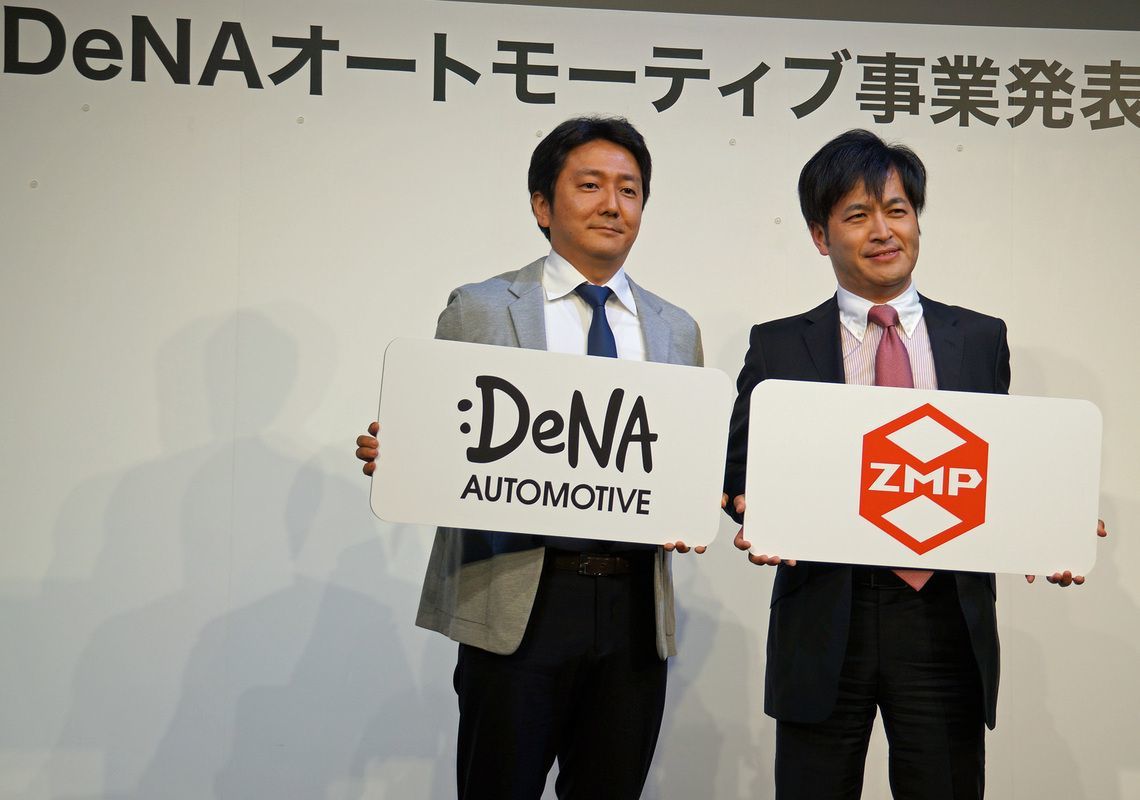 By the time of next Olympics, Tokyo may be filled with taxies without drivers.
DeNA, a developer of cellphone game platform and a robotics startup ZMP announced that they founded Robot Taxi on May 28, a company aiming to provide unmanned taxi service using self-driving "robot" cars.
Both companies have invested a total of 700 million yen, broken down into 66.6% by DeNA and 33.4% by ZMP. Mr. Hiroshi Nakajima, executive officer of DeNA, was named as the new company's president.
Mr. Hisashi Taniguchi, founder of ZMP has been appointed as chairman of the company. Mr. Akimichi Degawa, Chief Investment Officer of Intel Capital also joined the new company's management team. Intel has invested in ZMP in 2014.
Starting in 2001, ZMP, mostly known for its self-driving technology, has attracted attention from big companies in Japan. The company has tied business partnerships with a number of large manufacturers such as Sony and Komatsu, mining and construction equipment manufacturer.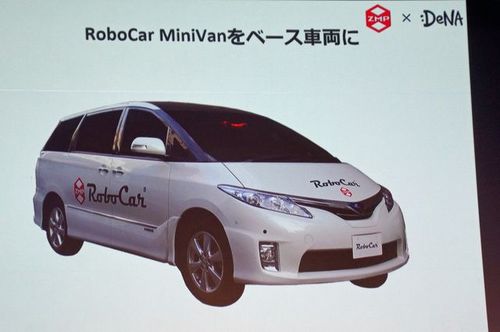 With regard to starting the company with DeNA, ZMP's Mr. Taniguchi said "We made the decision because we were drawn to intensity of Mr. Nakajima. DeNA is extremely strong at putting business plans together and implementing them. They are our best partner."
Going forward, DeNA will use ZMP's self-driving car technology to develop complex systems with a variety of functionality including payments, car dispatch management, storage, and more.
Foreseeable obstacles
Mr. Taniguchi has an ambition to start the "robot taxi" service by the 2020 Tokyo Olympics. However, in reality, the company is likely to encounter many hurdles along the way.
Currently, self-driving cars are not allowed unless there is a driver present. This is due to the requirements stipulated in the Geneva Convention of 1949, which is applicable across Japan, the United States, and Europe.
Self-driving cars are categorized into Levels 1 to 4 depending on the level of automation in Japan. Most of car manufacturers are currently developing technologies that corresponds to the Level 3 category: "The car is able to perform acceleration, steering, and control. The driver takes over operation of the vehicle only in cases of emergency."
The new company, Robot Taxi aims to operate under Level 4 category, where cars drives by themselves without any assistance from drivers. But the international convention has be changed before starting the Level 4 service.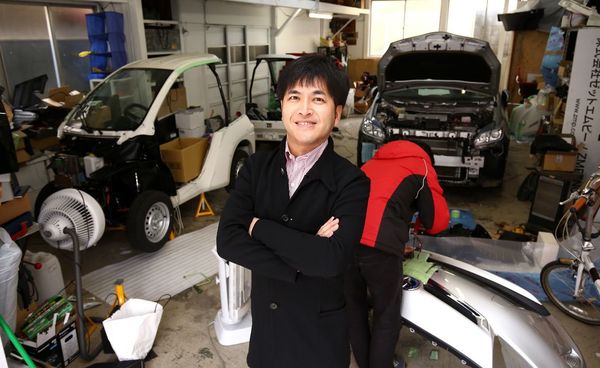 Despite of the hurdles, ZMP's Mr. Taniguchi has a clear vision about what the service is going to look like. "The concept of Robot Taxi is based on the idea of replacing existing taxi business with IT," said Mr. Taniguchi at the meeting of the government's investigative panel for near-future technology held in February.
He said that the new company will purchase "regular cars" from car manufacturers, and then equip them with self-driving systems. It will also provide repair shops for those cars.
"The use of robot taxis doesn't have to be limited to transporting people, they can also deliver packages as they take people around," said Mr. Taniguchi. "Although our main focus is the taxi business, these vehicles can also be used for goods distribution?it'll be a kill-two-birds-with-one-stone solution."
Mr. Taniguchi also had an idea of providing the robot taxi service with minimum fare of 200 yen (Tokyo taxis usually charge 730 yen for the first 2 kilometers).
The enthusiastic supporters
The fare seems to be calculated based on the price of self-driving cars (which cost around tens of millions of yen per car), the related taxi business costs without employment costs as well as depreciation cost. According to Mr. Taniguchi, ZMP was in fact in talk with Softbank to offer this cheap robot taxi service, both didn't reach the agreement.
Although the plan didn't get a chance to be materialized, talking about his idea at the investigative panel in February had enormous significance in getting supports from politicians.
One of the members of the panel, Mr. Kotaro Koizumi of ruling Liberal Democratic Party has especially been vocal about loosening the regulation for the self-driving cars. "Japan has a tendency to say no to things with huge business chances only because they have some small risks. We have to break the custom, and have to have just one successful example of that" Mr. Koizumi said.
Those enthusiastic supports seem to give Mr. Taniguchi confidence. ZMP already has done some successful test runs on public roads in Aichi Prefecture, but Mr. Taniguchi demands more roads to be opened for self-driving cars. "We want to get permission to run our self-driving cars on certain special areas by this fall. Otherwise, we are not going to be able to start the service by the Olympics," Mr. Taniguchi said.
At the press conference with DeNA, Mr. Taniguchi didn't specify the year of starting the service. But it is obvious that starting it in 2020 is pretty ambitious target.
DeNA's Mr. Nakajima said that the regulations as well as social acceptance are the biggest hurdles to be overcome in the implementation of the robot taxi service. Going forward, in the line with the development of the technology, the key for the implementation will be how much progress can be made to open up roads and areas for self-driving cars.
Mr. Nakajima said Robot Taxi will seek business partnerships with automobile companies as well as companies from different fields. The company also will seek financial investment from the others he said.