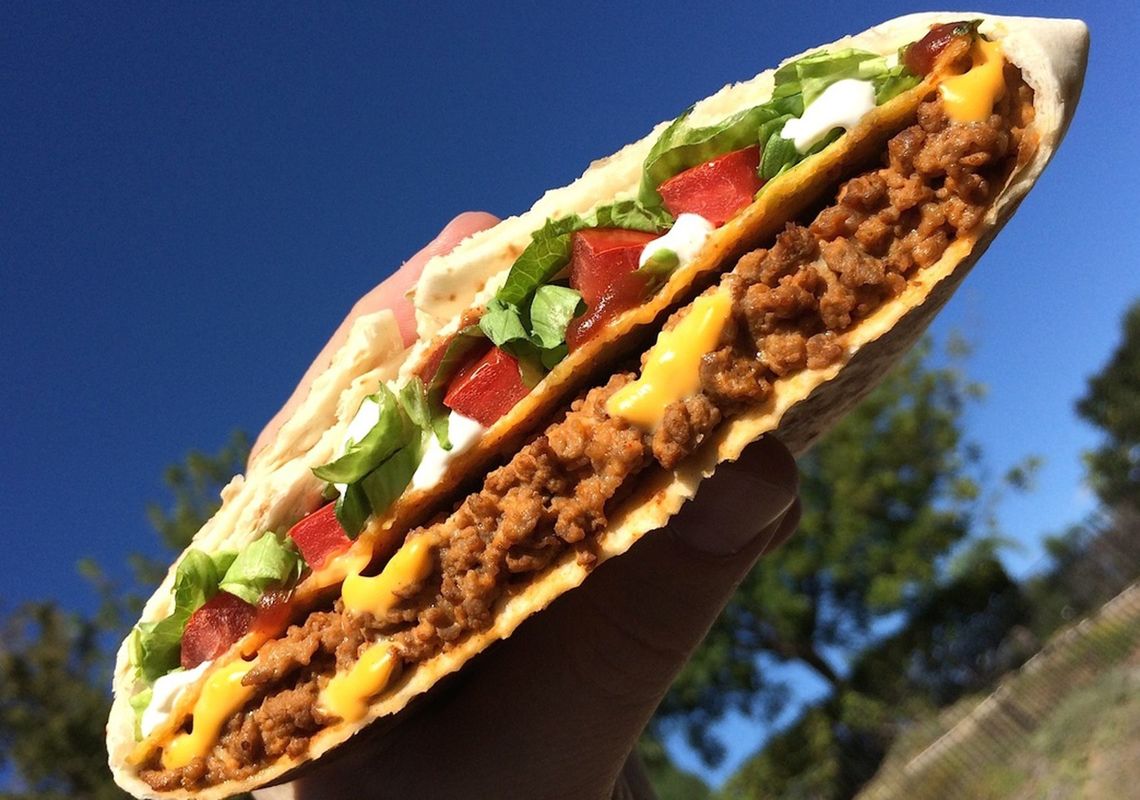 Returning after a two-decade absence from the Japanese market, Taco Bell, a major U.S. Mexican fast-food chain, opened a restaurant in Tokyo's Shibuya area April 21. The chain had operated in major cities like Tokyo and Nagoya in the late 1980s, but worsening business performance forced it to withdraw in the early 1990s.
What's interesting about its renewed attempt is that it made a franchise contract with Asrapport Dining, which runs 429 restaurants in Japan as of the end of 2014. That includes the grilled-beef restaurant chain Gyukaku and the chain Toriden, which serves kamameshi, rice and other ingredients cooked in an iron pot.
Taco Bell like KFC and Pizza Hut, is part of Yum! Brands As such, it could have chosen KFC Holdings Japan, the operator of the above-mentioned brands in Japan, as a local business partner.
Why did Taco Bell set up a partnership with Asrapport Dining? What are the prospects for success in Japan and future global growth? We talked to Melissa Lora, president of Taco Bell International, who was in Japan for the Shibuya outlet opening.
Japan is a promising market
-- What are Taco Bell's strong points?
The Taco Bell brand is youthful and full of energy. Our customers can enjoy freshly-made dishes because they are made after the orders are placed. We call this system "Made-to-order."
-- Japan's restaurant market peaked in the late 1990s. Why did you choose this timing to return to Japan?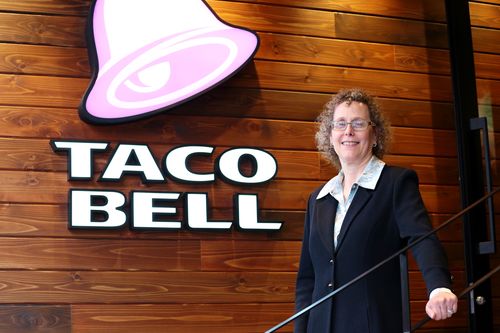 The Japanese fast-food market may be declining, but its volume is still large enough. Mexican food can create a new category in Japan. It'll become our main sales point.
I think Japanese consumers are keen to accept fresh brands that provide new tastes and that Taco Bell will be welcomed in the market.
--Other American fast-food chains like Carl's Jr. and Shake Shack also plan to enter Japan.

I think they also see Japan as a promising market. We'll focus on differentiating our business to provide unique items.
We believe now is the best time. In this day and age, people can use social-networking services to spread their opinions. Different information is quickly shared via the Internet, helping us to create a big fan base.
--Taco Bell entered Japan in the late 1980s but withdrew in the early 1990s.
Back then, we had many difficulties being accepted in Japan. After our pullout, fast-food culture started to take root in the Japanese lifestyle.
When we announced our plan, it caused a great sensation in SNS and other online media. I'm very impressed that so many Japanese fans support our brand.
--Did Japan's changing market conditions encourage your second attempt?
Not only that – Taco Bell's business strategy also has changed. We now operate about 6,250 outlets in the US and 250 in other 26 countries. We need to grow in overseas markets as well as in the US.
We want to expand our network in Latin America, Asia and Europe. In Asia, we operate in South Korea, India and the Philippines and want to increase the number of outlets in these countries. We're looking for a franchise partner in Thailand so we can enter that market in the near future too.
Some items are available only in Japan
--How would you describe your overseas growth prospects, including Japan?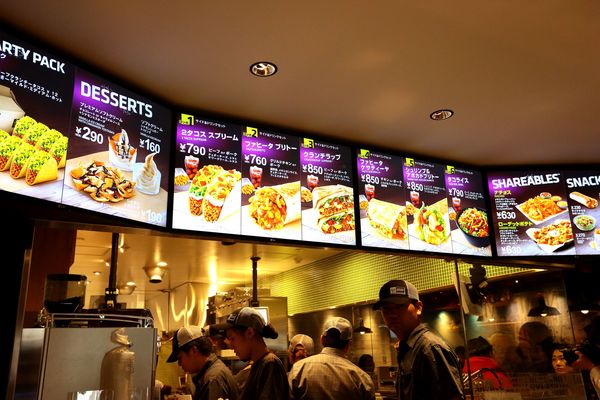 We operate 250 outlets worldwide and want to increase that up to 1,300 by 2023. In Japan, we'll focus on the Shibuya outlet for the time being and use it to spread the word about Taco Bell.
Making it a success is our priority. We'll consult with Asrapport Dining about what to do next and have yet to decide how many outlets we'll open in Japan.
--Why did you choose Asrapport Dining as your local partner? You're under the Yum! Brands umbrella, so you must have had the choice to work with KFC or Pizza Hut.
Taco Bell doesn't employ a general agency system where only one agency has the operating rights in every country. In principle, we look for a local partner when entering a foreign market. So we didn't think of forming partnership with KFC Holdings Japan.
Asrapport representatives came to our headquarters in California. We were impressed with their enthusiasm and deep understanding of our brand value. Moreover, they operate quite a few restaurants in Japan and have a great deal of experience in the food business. Asrapport also is a reliable partner in terms of staff recruitment and education.
--What kind of items are you going to offer in Japan?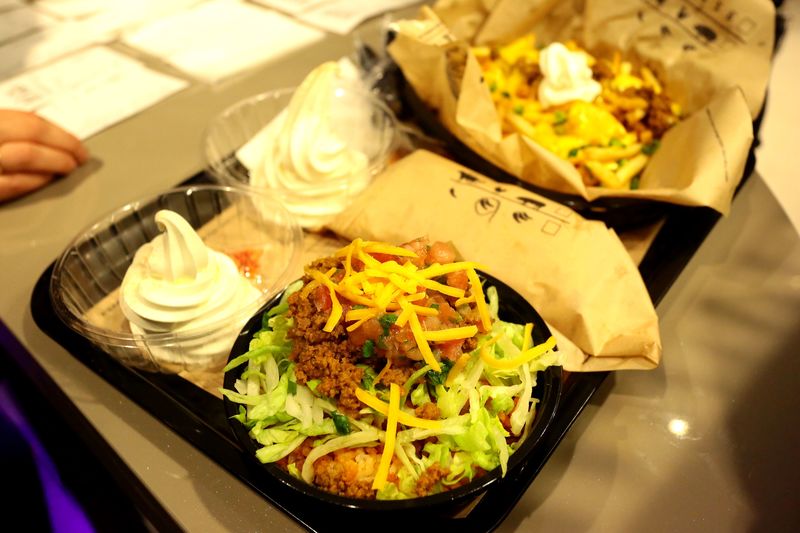 We've decided to serve two, Japan-only items: A shrimp-and-avocado burrito (590 yen) and taco rice (530 yen). The burrito uses ingredients familiar to Japanese. The taco rice is listed on the menu because it was developed locally.
But these aren't enough. We'll keep improving our dishes so Japanese consumers will be satisfied.
--What's your message to Japanese customers?
I'm glad we can offer our original dishes to them. For Taco Bell beginners, I'd recommend the pork burrito. I also want them to try the crunchwrap, a specialty item with layered ingredients wrapped into the shape of a pentagon. I hope Japanese customers have great expectations for Taco Bell.