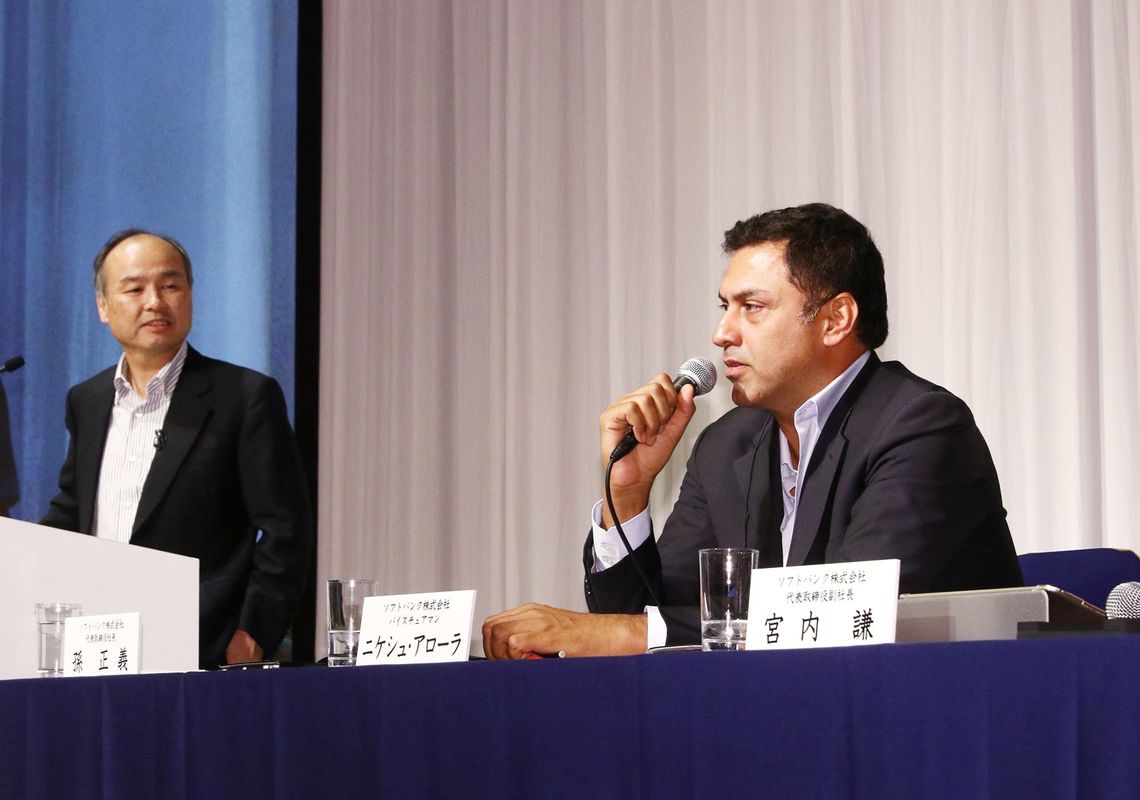 In the previous article
, Mr. Satoshi Shima explained few reasons why Mr. Masayoshi Son chose Nikesh Arora, Indian COO of SoftBank, as next president of the company. In this article, Mr. Shima explains the ultimate goal of Mr. Son. 
SoftBank's Fiscal 2015 earnings results put the company net worth at 8.67 trillion yen, with sales tripled from the last fiscal year. I'd like to draw your attention to the 2013 and 2014 acquisitions of Sprint, and U.S. mobile wholesaler Brightstar, which contributed to SoftBank's overseas sales surpassing its sales in Japan.
"So far, SoftBank Japan has positioned itself to invest in firms overseas. In the future, however, I want SoftBank to position itself to develop a global SoftBank in Japan—to become a second SoftBank," said Mr. Masayoshi Son, president of the company, said at the earnings conference. To accomplish this, 'SoftBank 2.0' must gather talents from all over the world.
Attracting talents from the world
Upon hearing Mr. Son saying he wants "to build a company that will last for 300 years," I turned to my studies of the fortunes of Roman Empire.
In my research, I learned that Rome, which had built the 'universal empire' that stretched across the known world, boasted a culture which opened the door for superior talent, no matter their race or nationality, to ascend to leadership positions in the Senate and elsewhere. This open-minded culture gathered the best and brightest to Rome.
Naming a successor of Indian origin is an unmistakable signal that in the future, SoftBank will be opening its own gates to the world's best and brightest.
Mr. Arora's nomination is most probably the result of a carefully-considered stratagem: first, to capitalize on his experience in managing a global company of the target scope; second, to offer him as a symbol of SoftBank's desire to gather the world's best and brightest.
"I've been holding the title of president ever since company went public," said Mr. Son. "Now with myself as CEO and chairman, and Nikesh as COO and president, we will work together to prepare the company to take on the challenge of SoftBank's second stage."
In his work "The Six Secret Teachings," famed strategist Jiang Ziya claimed: "When you give remuneration, men can be made to exhaust their capabilities for you. ...If you use the state as your base to conquer the kingdom, you can conquer the kingdom."
Son's new ambition
Catch a man with remuneration (monetary compensation), and he will work his hardest for you. Catch a man with a position where he is entrusted with the state, however, and he can conquer the kingdom for you. Humans are circumscribed by words; a politician is said to act more and more in the manner of his office once he receives the title of prime minister. Similarly, Mr. Arora's ability to unify his company will surely be strengthened once he assumes the title of president.
It has been nine years since SoftBank entered the mobile market through the 2006 acquisition of the Japanese subsidiary of Vodafone. Since then, "Over 90% of my mind and my time are focused on the telecommunications industry." However, SoftBank before then was known as a successful investor of internet firms like Yahoo. 
Now, Mr. Son's plan is to become the company it once was: the successful investor of the internet firms. However, the kingdom he's looking to conquer is different from nine years ago—he's now looking at the world, not Japan, and Mr. Son has named Mr. Arora as his successor to conquer the kingdom.