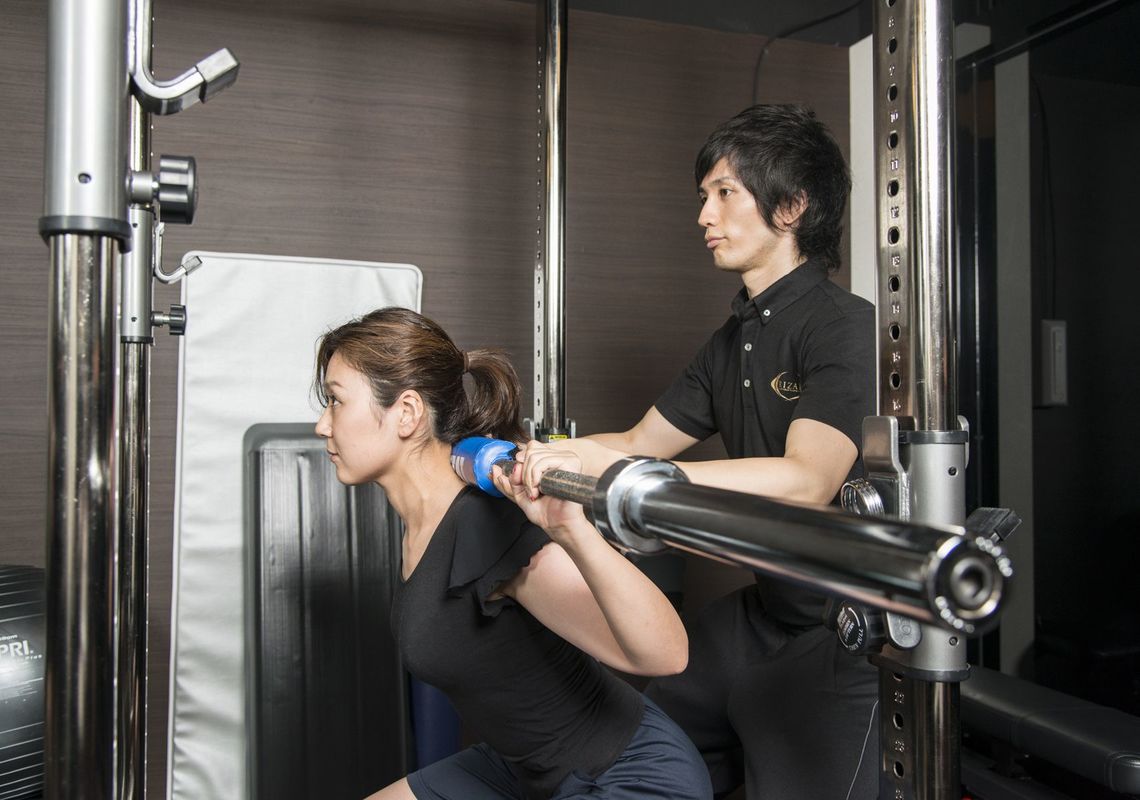 With the sound of a heavy bass beat, a gloomy-faced man with a flabby paunch appears on screen. The background music changes to something high and bouncy, and the man is almost unrecognizable after a firm-bodied transformation. His face shines with triumph.
We're talking about a TV commercial for a Japanese gym called RIZAP sports gym. They started promotion with actor and former pro boxer Hidekazu Akai in January and their visibility went up instantly. RIZAP is a business developed by the publicly listed Kenkou Corporation.
According to the company, the TV commercial had a big impact and their usual number of 3000 to 4000 inquiries per moth exploded to 7000. Considering that their existing customers are 60%women and 40% men, with ages typically in the 20s and 30s for women and 30s and 40s for men, the size of the commercial's impact is understandable.
$2500 for a two-month training
Currently, they have about 6000 customers training at 38 locations in Japan. Yet, there are over 500 people on the waiting list. Their sales at the end of their third year of business in March 2015 is projected to be at 10 billion yen. However, the company's CEO Mr. Takeshi is already anticipating growth beyond that. "With January, we have a foothold in reaching 20 billion yen," he says.
But, although RIZAP is popular enough to have people waiting in line, their fees are high.
A standard course of two months of training costs 298,000 yen, just above $2500. On top of that, there is an initial membership fee of 50,000 yen. But Kenko Corporation director Tetsuo Kozai asserts that, "If you see the results, these fees aren't high."
One reason they can make such assertions is the high feasibility of their target numbers.
Under the guidance of an individual trainer, customers have one or two 50 -minute muscle training sessions per week at RIZAP. When customers first go, they undergo careful counseling, in which they determine target numbers like weight and waist size, and goals for their appearance such as "I want to be like Miranda Kerr."
Because trainers can determine a range of feasibility based on past experience, they can increase target realizability by guiding customers with numbers based on that range.
Strict guidance for meals
In addition, customers have daily guidance for meals. They can eat out, but they have to stick to low sugar and high protein meals. They take pictures their meals every day and report to their trainers by e-mail. When they do so, detailed instructions come rushing back. If they eat a hamburger, for example, the trainer might say, "What is the filler? If it's flour, you can replace it with tofu."
Based on the results of analysis of past customer data, RIZAP can predict weight-loss outcomes with a 90% probability by the end of the seventh session of a two-month, 16 session training course.
Furthermore, in the first 30 days training at RIZAP, they offer a full refund based on certain conditions such as not missing more than two days of meal reports. But, out of all of the customers, only 3 to 4% are able to get the refunds.
RIZAP's next challenge is getting customers to extend their periods of use. If a customer's goal is weight loss, after reaching their goal at the end of two months, they are not going to keep coming. Accordingly, RIZAP is cultivating long-term customers by appealing to health-consciousness, with a focus on seniors in their 50s and 60s.