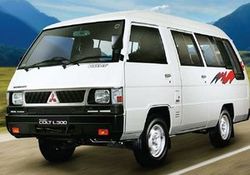 Mitsubishi Motors Corporation(MMC) stepping on accelerator to speed growth in key markets in Southeast Asia. Plans for large scale production bases to follow Thailand, Philippines become clear.
MMC chairman Osamu Masuko announced plans to construct a new factory in Indonesia on September 16th. It will be sited in an industrial part located roughly 37 kilometers to the east of the capital city of Jakarta. In a partnership with Mitsubishi Corp. and local affiliate Krama Yudha, they will invest a $350 million (approximately ¥37 billion). They plan to begin operation in the first half of 2017, with an initial production capacity of 160,000 vehicles, expanding to 240,000 vehicles in the future.

Currently, MMC's sole production base in Indonesia is an unconsolidated manufacturing company financed entirely by the two aforementioned partners, with a production capacity of 80,000 vehicles. It manufactures the Outlander Sport (Japanese name: RVR) compact SUV (sports utility vehicle) as well as commercial vehicles. However, Indonesia was the country with the highest vehicle sales in fiscal year 2013 among MMC's overseas operations, and Chairman Masuko explained the rationale for the construction of the new factory, stating, "We have high expectations for future growth, and expanding the production capacity of our existing factory proved unfeasible." Masuko limited his remarks regarding the division of ownership of the new factory to "We would like to settle that through future talks between the three companies."
The factory will produce two models, a newly-developed compact MPV (multipurpose vehicle), and a pre-existing commercial van. MPVs are the most popular type of vehicle in Indonesia, accounting for more than half of the country's passenger vehicle market (roughly 1.1 million vehicles per year), with nearly 800,000 sold in 2013. The minivan-like vehicle with three rows of seats for seven passengers is aimed at families. MMC will invest $250 million (approximately ¥27 billion) for development and other costs for the new vehicle. Production of the compact MPV is expected to be 80,000 vehicles per year, with 20,000 of those vehicles set aside for exports outside of Indonesia.
Leading manufacturers with a large share of the Indonesian market such as Toyota, Daihatsu, and Suzuki have already developed MPVs. In contrast, MMC' product range did not include an MPV. Honda and Nissan, who held a smaller share of the market than MMC in 2013, have entered the MPV market this year with the Mobilio and Datsun GO+, respectively. While it is still three years off, MMC hopes to introduce their model into this high-volume segment and "increase market share to 13% from the current 8%," according to Nobori Tsuji, president of local sales affiliate KTB.