Dear readers,
Toyo Keizai has been a contributor and provider of economic, business and financial news for almost 120 years. From its early days, Toyo Keizai has had a dedicated approach to bringing information to the world in English. Using Toyokeizai Online, established in 2003, we will be focusing our effort on delivering Japan-related news in English from July 1.
Toyo Keizai is a publishing company founded in 1895, and 118 years have already passed since it first published the Toyo Keizai Shinpo magazine (currently Weekly Toyo Keizai). This is the second-oldest magazine currently in circulation, second only to the UK's the Economist, and it continues to be published weekly.
In order to expand beyond publishing Japanese-language magazines and books for a Japanese audience, we launched the English-language monthly magazine called The Oriental Economist in 1934 to bring Japanese news and ideas to the world.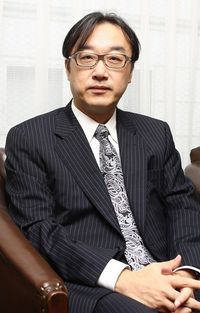 At the time it received high acclaim from foreign readers as a liberal-leaning magazine. That work is currently carried on by Japan Watcher, which bring the online publication The Oriental Economist Report to people worldwide.
We launched Japan Company Handbook in 1974, delivering industry data on Japan's publicly listed companies, as well as corporate performance, analysis and reviews.
You can look forward to our continued and consolidated delivery of information in English.
Sincerely,
Yuichiro Yamagata
President and publisher, Toyo Keizai