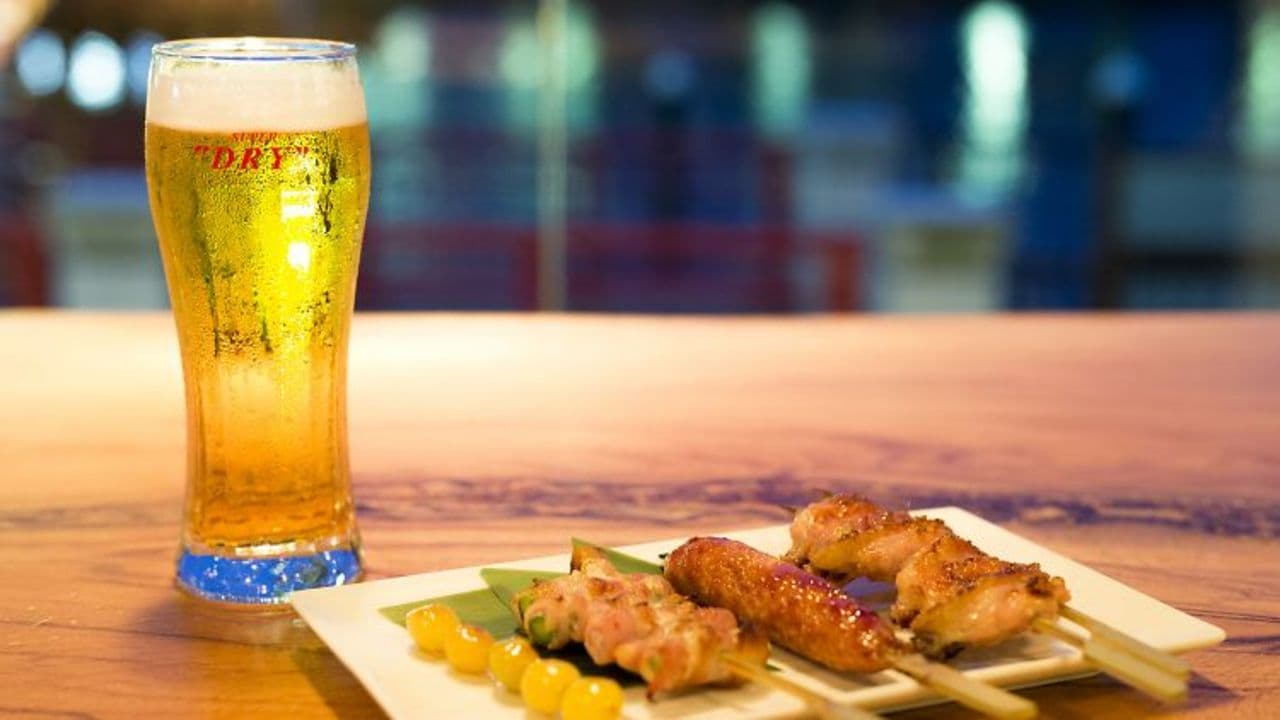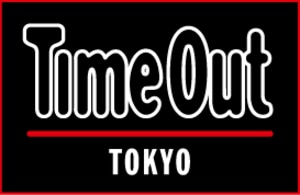 Asakusa is not known for its nocturnal charms. It's an obligatory stop on the Tokyo tourist trail, and few locals would have thought of looking for night-time things to do around the iconic Sensoji Temple. Until very recently, that is. The run-up to the 2020 Olympics has seen a new breed of hip hotels and hostels open in Asakusa – a trend that's led to a clutch of noteworthy after-dark spots popping up to meet rising demand. Here we look at how to have fun in Asakusa once the sun has set: start out at the magnificently illuminated Sensoji before digging deeper into the neighbourhood's nightly charms.
Eight of the best after-dark spots in Asakusa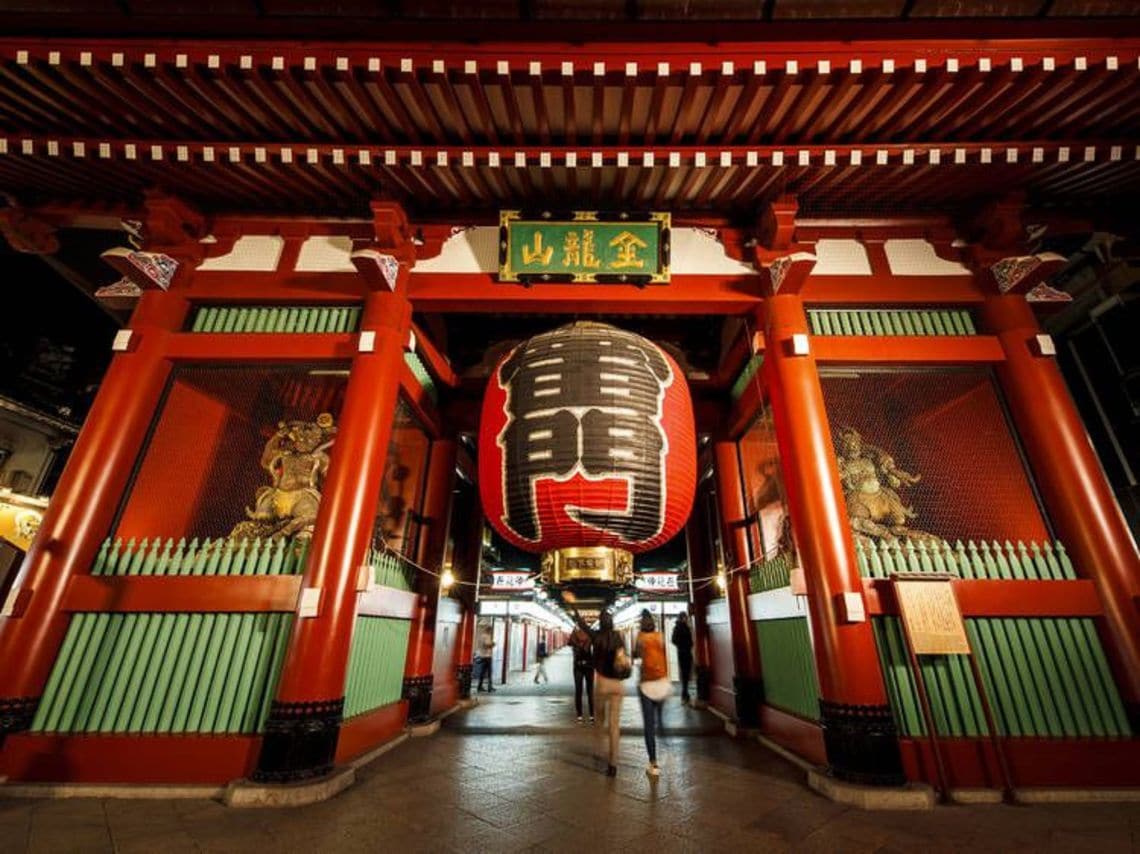 Sensoji Temple
With over 30 million visitors a year, Senso-ji holds a special place in local hearts. Otherwise known as Asakusa Kannon, Senso-ji is metropolitan Tokyo's oldest temple and dedicated to Kannon, the bodhisattva of compassion. The principal statue of Kannon enshrined in the temple is said to have been saving worshippers ever since first appearing 1400 years ago when – as legend has it – fishermen discovered it in the Sumida river. Apart from the Nitenmon gate and the Denboin residence, most of the temple was destroyed during Allied bombing raids in 1945, with the main temple building and five-storied pagoda rebuilt after the war. In a local example of corporate philanthropy, the main Kaminarimon Gate – famous for its giant red lantern – was actually restored in 1960 through a donation from Konosuke Matsushita (Panasonic's founder). If you fancy a snack heading to or from the temple, shops lining the 'Nakamise' approach sell popular local specialities. Crispy rice senbei 'Kaminari okoshi,' age-manju (deep fried cakes with a red-bean filling) and ningyo-yaki (cakes moulded into special shapes, also commonly filled with red-bean) may abate your hunger, but it's also possible to part with your hard-earned yen on the many traditional trinkets and souvenirs on offer.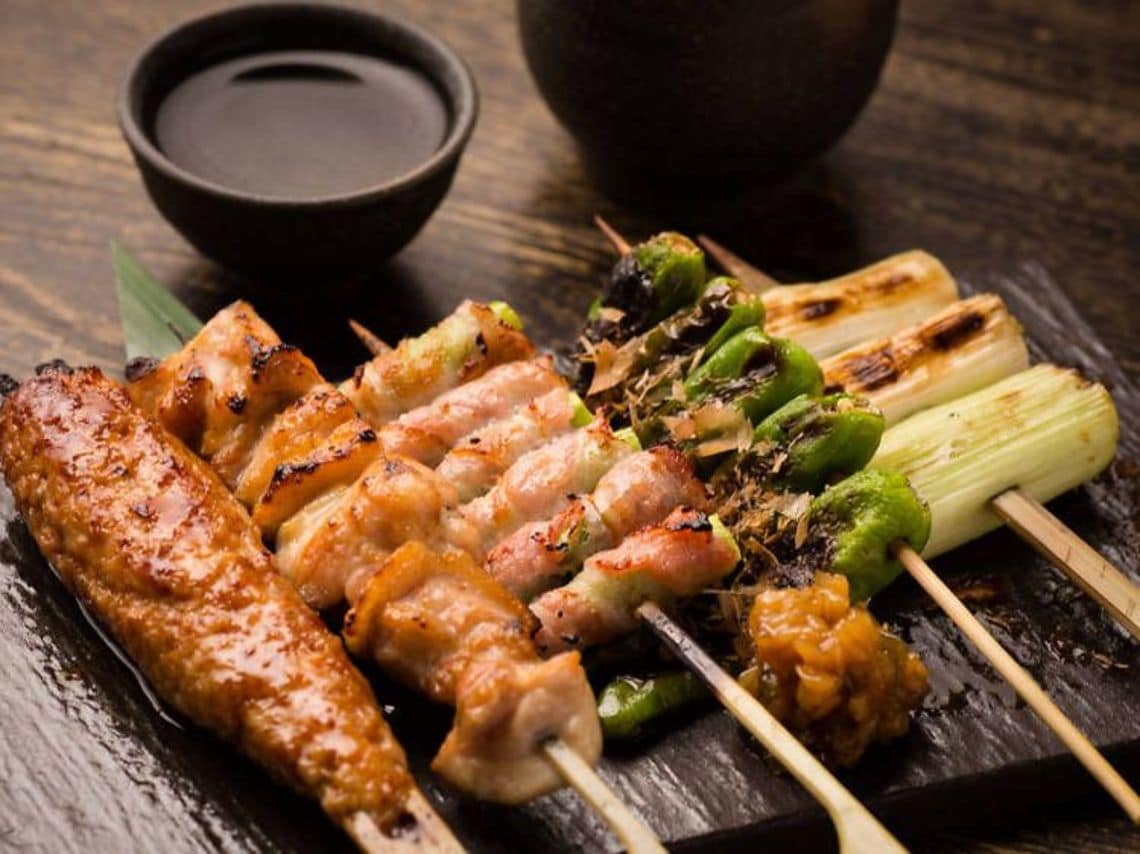 Gonpachi Asakusa Azumabashi
Famous as the restaurant that inspired Quentin Tarantino's Kill Bill (and as the place where George W Bush dined with ex-PM Koizumi), not many people know that Gonpachi is actually a small chain of restaurants, each with their own, distinctive theme and atmosphere. This one is their 11th in Japan and their first in tourist-heavy Asakusa, just a few steps away from the Kaminarimon and next to Azumabashi, with a great riverside view from the second floor.
At first glance, their menu focuses on pretty standard izakaya fare (some yakitori, some appetisers, some noodles), but the execution is definitely better than run-of-the-mill. It's also somewhat East-meets-West, with their Bagna Cauda having a kani miso dipping sauce instead of the traditional Italian anchovy-based version, and their fried shrimp dumpling coming with a salsa-esque topping. If you happen to like oysters, they also carry seven different types, including four domestically sourced varieties, which are all quite reasonably priced and – in a slight twist, again – come served with both lemon and soy sauce for you to choose from.
The Gonpachi folks place high emphasis on crafting everything from scratch: their soba is handmade in house every day, and if you're seated on the ground floor, you might have the chance to see one of the chefs in action, rolling out a massive slab of buckwheat-based dough and then expertly cutting it into thin noodles. It definitely adds to the experience. The same goes for their temaki – in the words of the head chef, most people already know nigiri, so temaki is the new thing to experiment with – which is made fresh to order on the second floor. It's also only available on the second floor: you might have to walk upstairs to get it, as they literally roast the nori laver in front of you on binchotan (Japanese white charcoal), to ensure it stays as crisp as possible.
The real highlight, however, is their Gonpachi Original Pudding, which is made with saikyo miso. With a crisp top layer, similar to crème brûlée, the entire thing is a rich pudding with a deeply satisfying savoury undertone; it was the main thing we remembered about our meal the next day. Even though it's a dessert, it goes with Gonpachi's underlying theme of 'health and beauty': they're looking to expand knowledge of the health properties of Japanese ingredients such as nori (which is a superfood, apparently; who knew?) and miso to an international audience.
The staff are keen to explain everything, and are well trained to offer good wine or sake pairings with your food – we'd suggest ordering a bunch of different items and pairing them with a selection from their extensive list of wines, sake and shochu. And have dessert.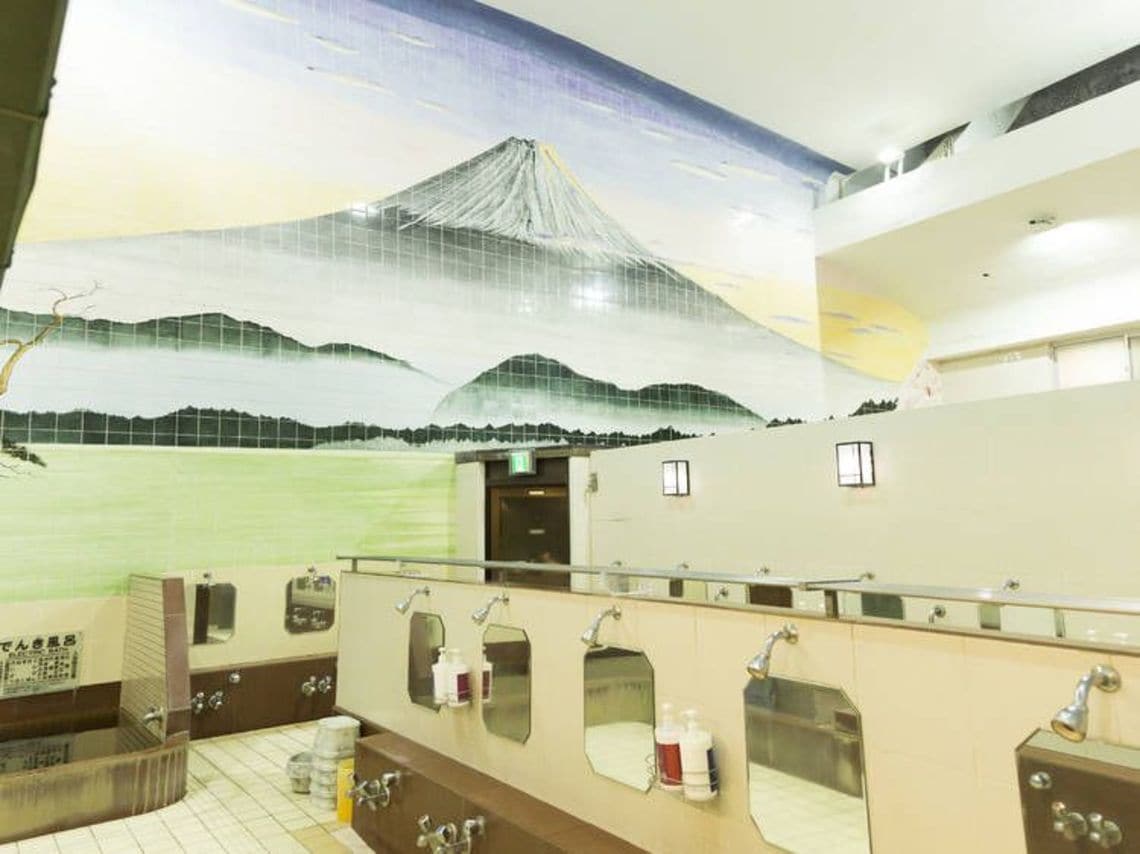 Jakotsuyu
Though it's five minutes' walk from Asakusa Station, on an alley just off Kokusai-dori, Jakotsuyu tends not to get much tourist traffic – which is all the more surprising when you consider that it's been going since the Edo period. The owners have given the place a few overhauls since then, and hardcore shitamachi geeks may be disappointed by the functional, modern interior. A painting of Mt. Fuji looms over the indoor bathing area, leading to a rock-lined outdoor rotenburo. If you've come without the necessary toiletries, there are sets available for ¥150, and bath towels can be borrowed for ¥60.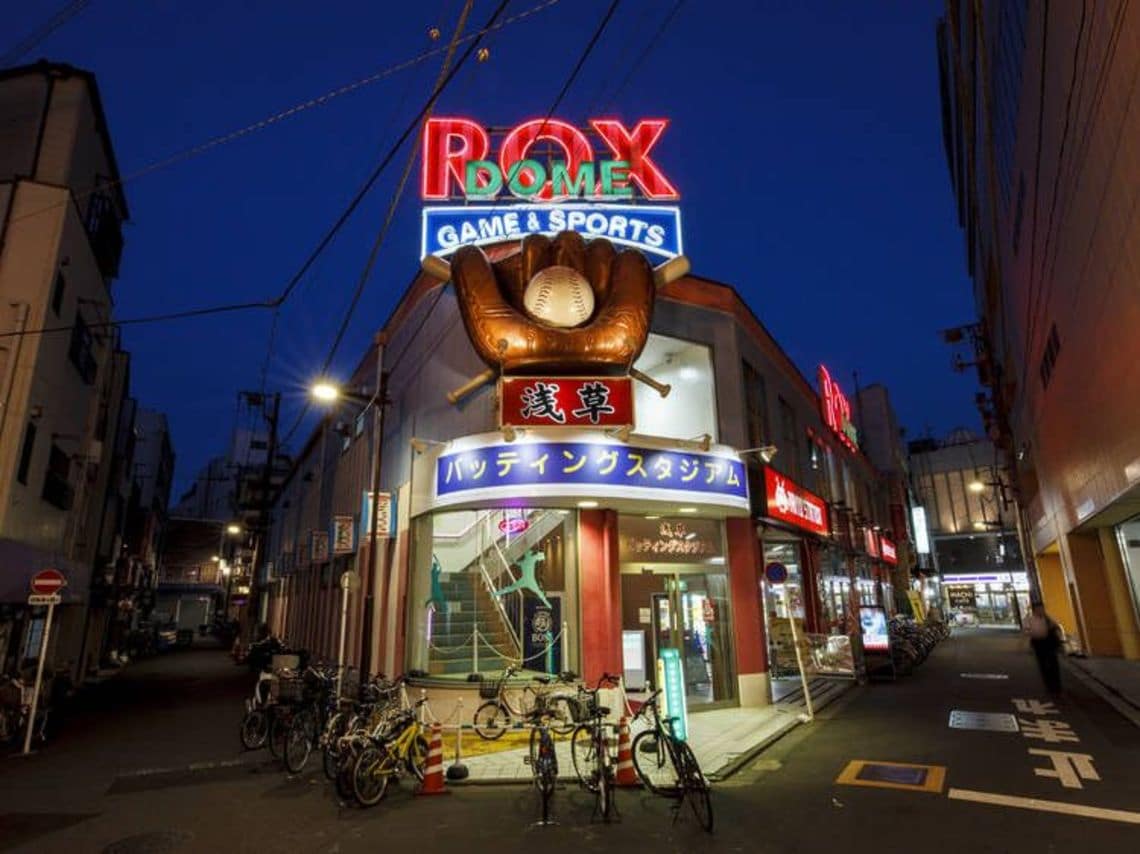 Asakusa Batting Stadium
Blow off some steam after work by swinging at mechanical pitches or perfect your fastball in the bullpen – this batting centre is instantly recognisable by the giant glove above the entrance and stays open until 1am every day.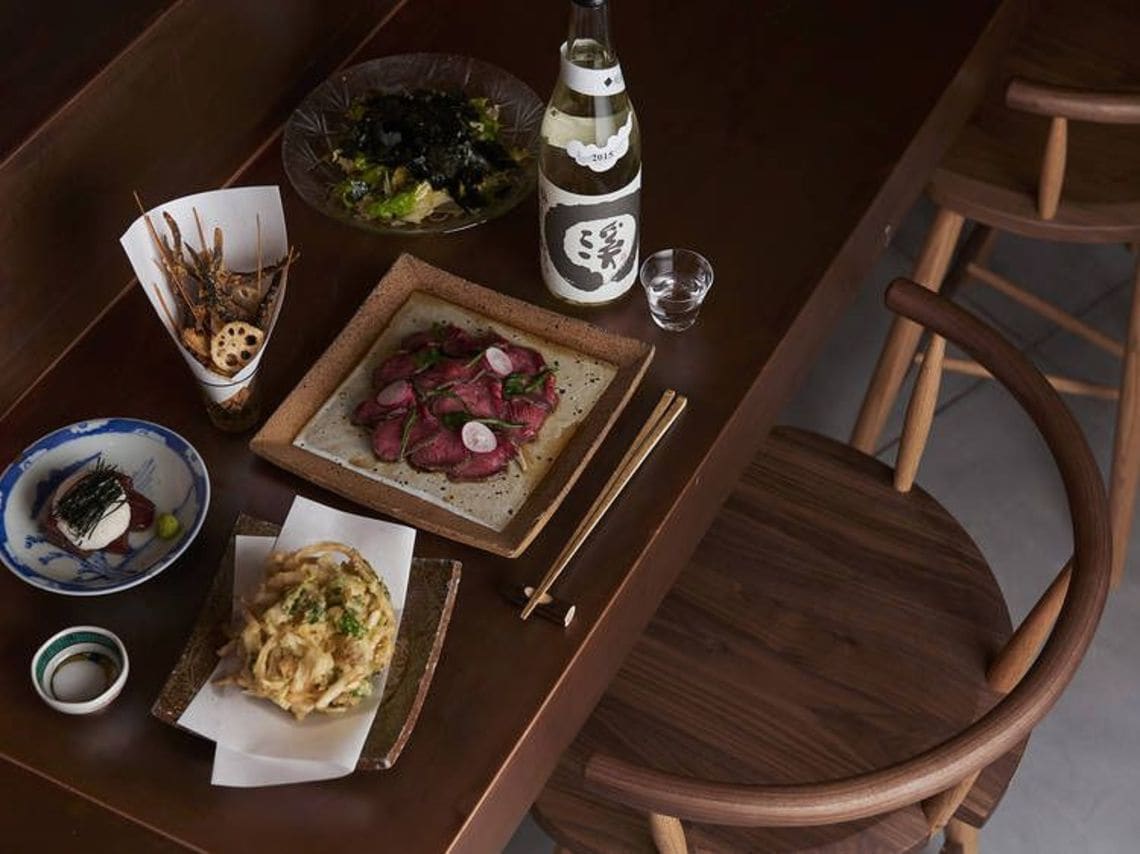 Wired Hotel Asakusa Zakbaran
Conjured up by the team behind the ubiquitous Wired Café chain, this hotel opened just off Asakusa's Hisago-dori in April 2017. On the first floor you'll find Zakbaran, a café-bar that non-hotel guests are welcome to use too. Sweets and snacks made from soy milk and tofu decorate the menu, alongside a strictly curated sake lineup. There are also 'snack nights' – think more Japanese 'snack bars' than nibbly bits. Rooms range from bright singles and doubles to a luxurious penthouse, and cater to a range of travellers.
Read more about Wired Hotel Asakusa on our blog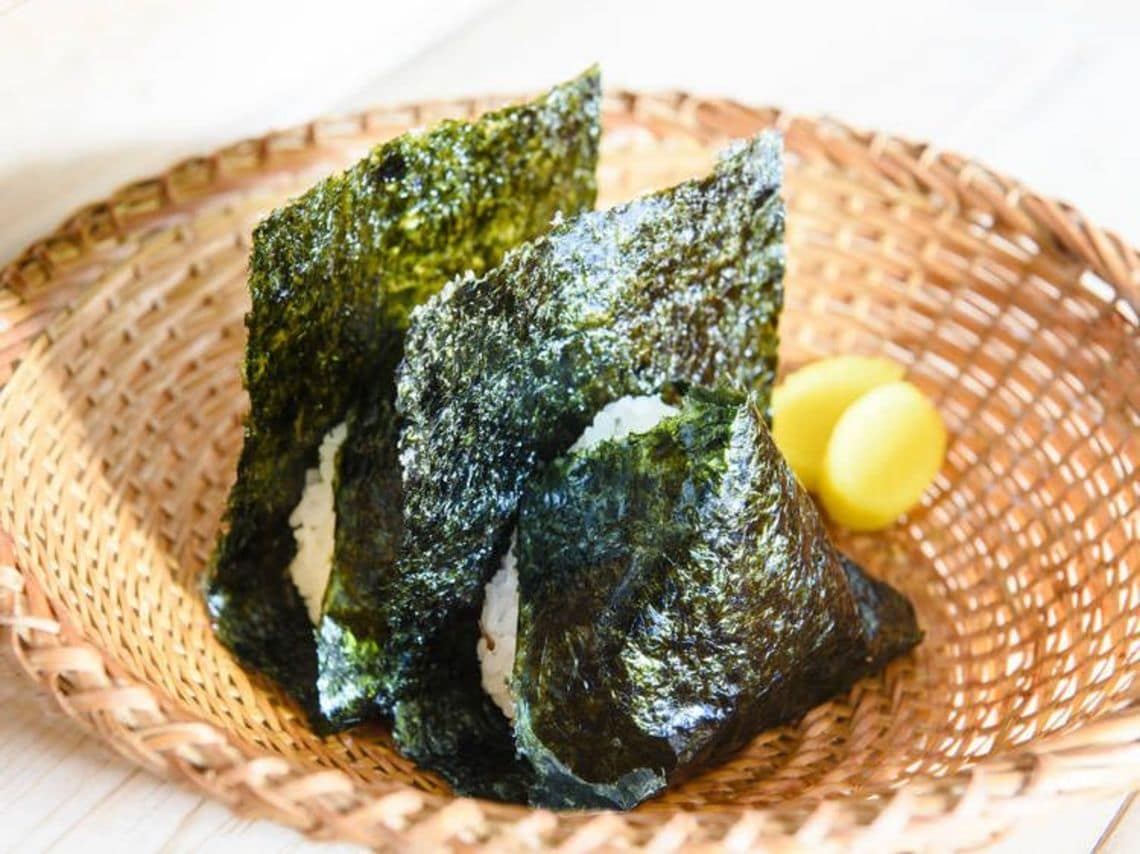 Onigiri Asakusa Yadoroku​
Located just behind Sensoji in Asakusa, Yadoroku is the oldest onigiri specialist in Tokyo. Choose from a range of different toppings including salmon, ume, tarako, shirasu and okaka, all for an affordable ¥260. Lunch sets are available from ¥660 and include two rice balls, miso soup with tofu, and takuan (pickled radish). The place stays open until 2am – perfect if you're craving a late-night snack.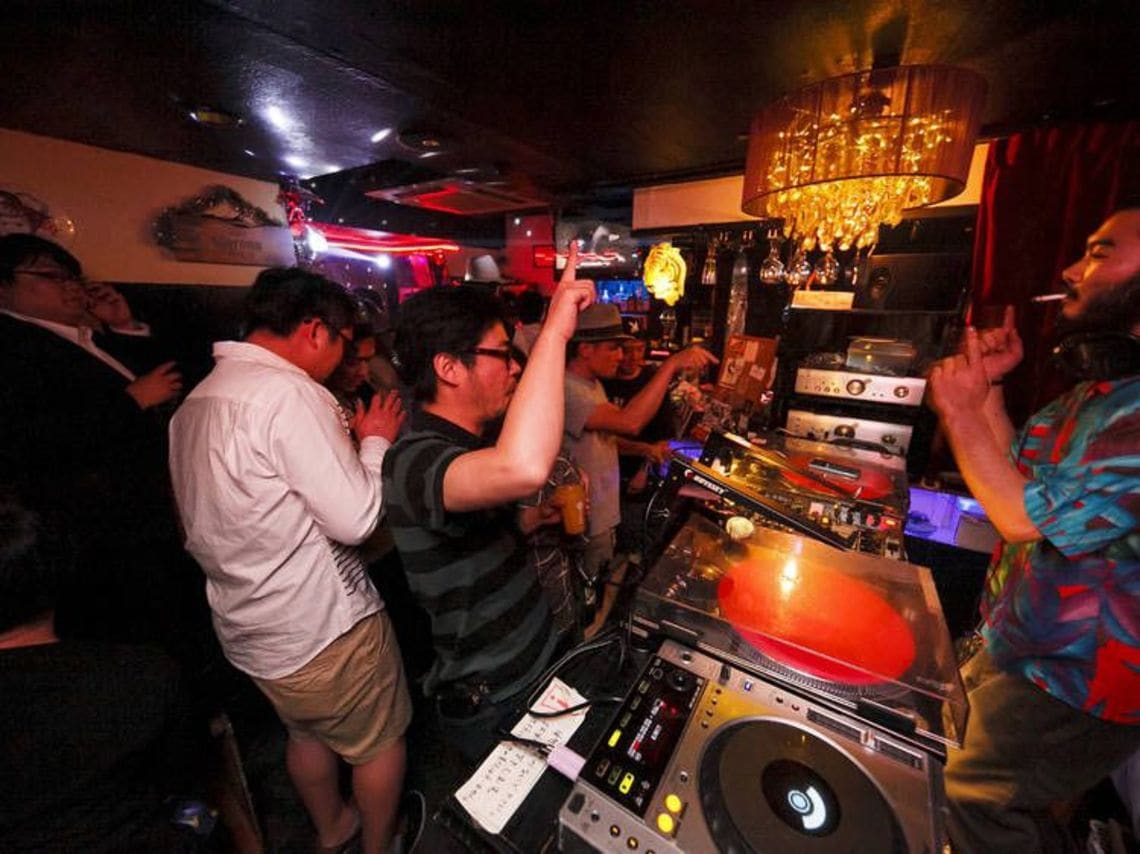 Asakusa Golden Tiger
Run by Asakusa Jinta – a local rock sextet that combines swing, rockabilly, klezmer, polka and waltz into a wild, mosh-inducing mix – this casual bar on Kokusai-dori stands out among the countless 'snack' bars frequented by the neighbourhood's geezers. Live performances, which range from indie gigs to burlesque shows, take place here every night except for Tuesdays. When stopping by, don't forget to seek out Sound Bar Pure's in the back: this techno- and dance-focused hideout often hosts underground DJ nights. Adventurous musos looking to explore the local scene will love a night at Golden Tiger.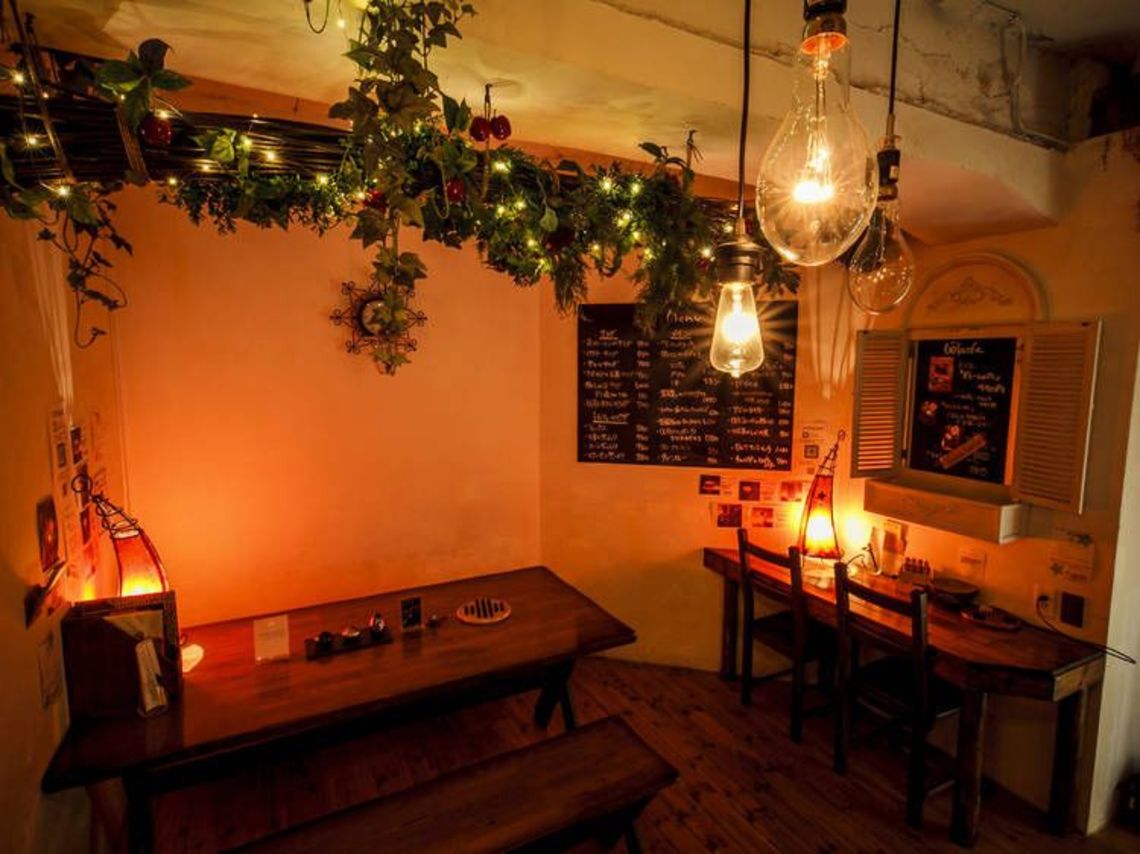 Uuto Cafe
Opened in 2013, Uuto is a magnet for local audiophiles. It's run by a composer who needed a place to check the sound quality of his work and, apparently on a whim, decided to establish an entire café for the purpose. Having switched to a late-night format a year ago, it's where to sip fine coffee and snack on luxurious desserts while taking in smooth tunes flowing from speakers tuned to pin-drop perfection. If body fat percentage isn't high on your list of concerns, go for the cutesy and cat-shaped but decadent gateau chocolat, which can be paired with a glass of fine whisky or some sake from the owner's extensive collection.
Related articles from Time Out Tokyo
The best restaurants: Tokyo top 100
10 things to do at Narita Airport
How to queue in line like a Tokyoite