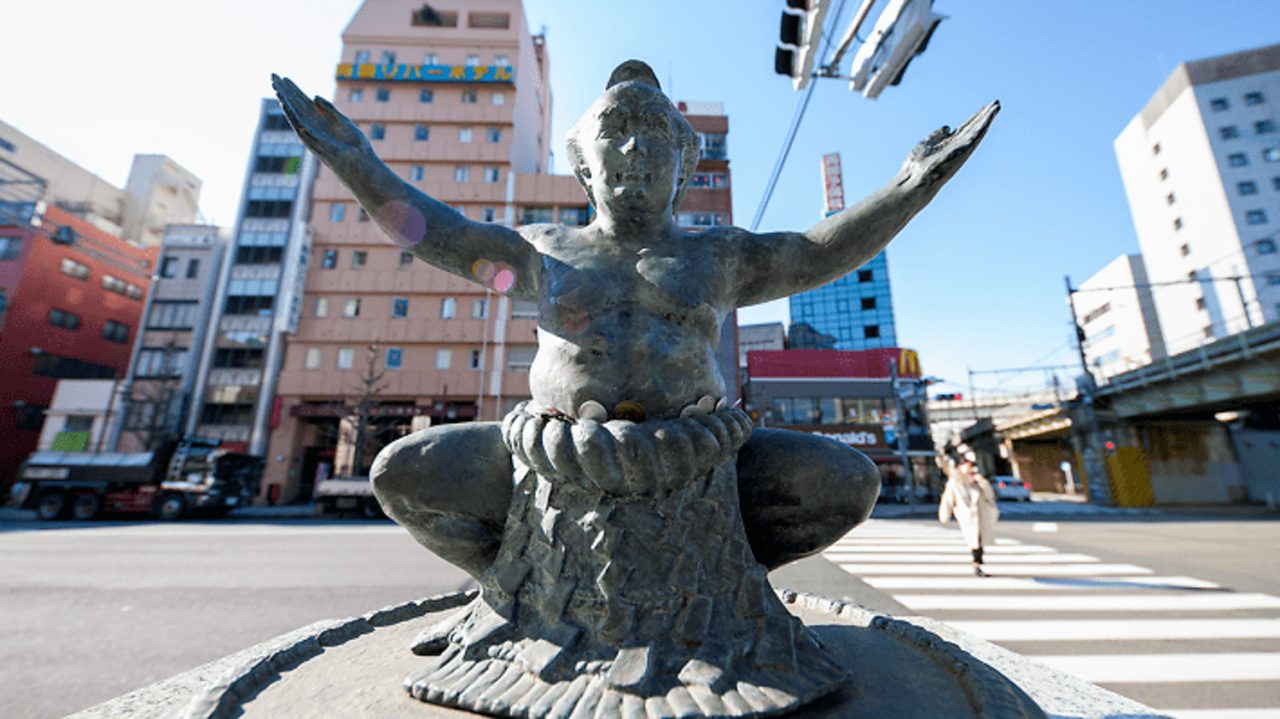 Home of the Kokugikan sumo stadium, the spiritual and physical heart of Japan's national sport, Ryogoku is where to head if you're looking to spot giant men dressed in traditional garb strolling down the street.
This historic neighbourhood just east of the Sumida River emerged as an entertainment district in the Edo era and still hosts plenty of old-school ryotei (traditional fine dining) restaurants, in addition to famed sights that remind visitors of its illustrious past.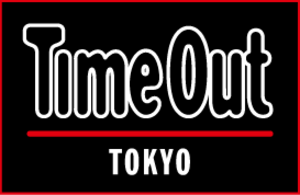 One particularly noteworthy spot is Ekoin Temple, the site of some of the first professional sumo tournaments and the main venue for these bouts before the opening of the original Kokugikan in 1909. Pay your respects here before heading over to the current arena, which is set to host the Olympic boxing events in 2020, and find more great restaurants, shops, galleries and sightseeing spots with our guide to the best of the area. Start exploring right away, or check out our Neighborhoods page for more area guides.
Start with the essential sights
Edo-Tokyo Museum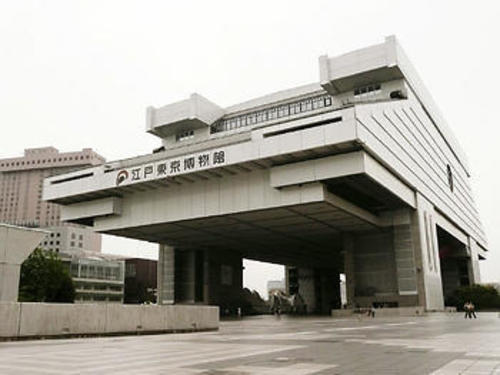 This large museum's outlandish architectural style may not appeal to everyone, but the building houses the city's best collection of displays dealing with the history of Tokyo. Highlights include large-scale reconstructions of Nihonbashi bridge and a kabuki theatre, as well as detailed models of quarters of the city at different eras. Exhibits outline lifestyles and show how disasters, natural and man-made, altered the city's landscape. The English labelling is good.
Ryogoku Kokugikan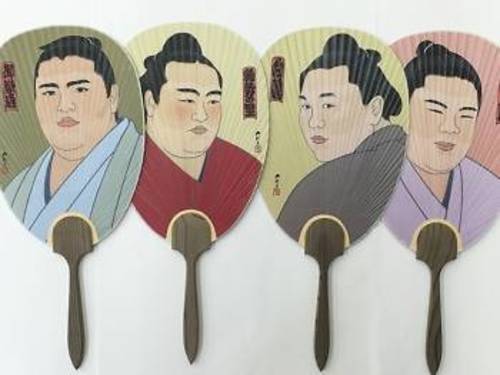 Advance tickets go on sale about a month before each tournament. They're not difficult to get hold of (apart from the most expensive box seats) - though weekends generally sell out. Some unreserved, back-row balcony seats (one per person) are always held back for sale from 8am on the day of the tournament. Many spectators watch bouts between younger fighters from downstairs box seats until the ticket holders arrive in the mid afternoon. There's also a small museum (closed on tournament days).
Sumida Hokusai Museum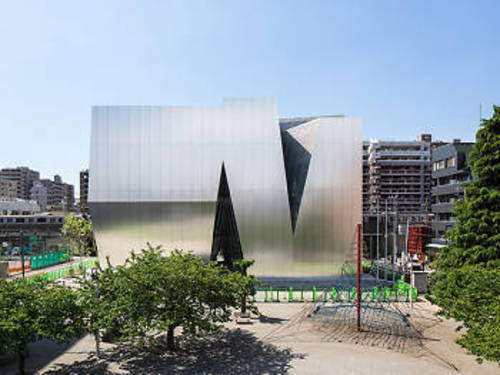 Spending a day in Ryogoku became even more of a necessity for tourists from November 2016, when the neighbourhood that already housed the Edo-Tokyo Museum and the Kokugikan saw the opening of a museum dedicated entirely to Edo-era Sumida's most famous son – ukiyo-e superstar Katsushika Hokusai.
In addition to viewing displays of the woodblock print wizard's countless masterpieces, you can learn about Hokusai the man, his life in Sumida and what the city looked like between 1760, when Hokusai was born in Katsushika, and 1849, when he died and was buried at Seikyoji Temple in Asakusa. Visitors will also want to check out the full-scale master's atelier, a reconstruction based on a painting by Hokusai apprentice Iitsu Tsuyuki.
Tokyo Mizube Cruising Line Ryogoku Pier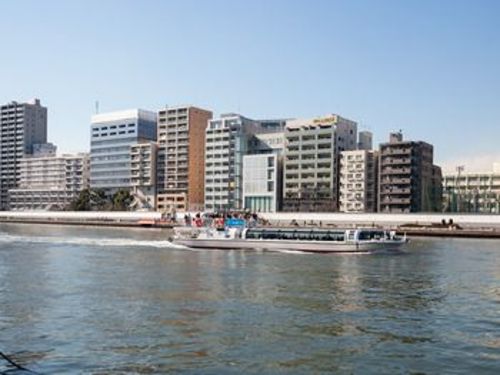 Trains are obviously the most popular form of public transport in Tokyo, but if you have the time why not avoid the squeeze and take to the water to get around instead? These cruises swan along the Sumida River to Asakusa before heading to Odaiba and back to Ryogoku – roughly an hour's worth of cruising. The views of Kachidoki's towers and Rainbow Bridge from the river are pretty spectacular – especially if you opt for the night-time cruise. In March, they put on a special Sakura Cruise around the area.
Stop for some coffee and sweets
Kokugido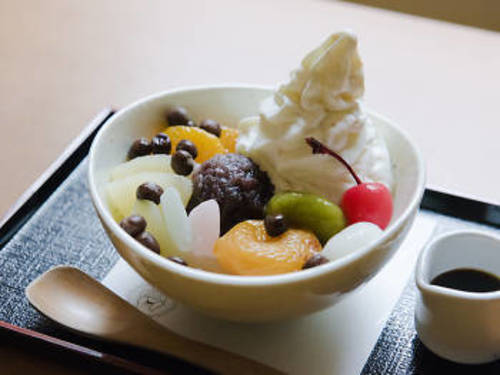 The shop on the ground floor of this venerable sweets dealer sells traditional snacks and sumo merchandise, while the café upstairs offers truly offbeat treats like bean paste coffee and anmitsu desserts with ice cream.
Crazy Cafe Blank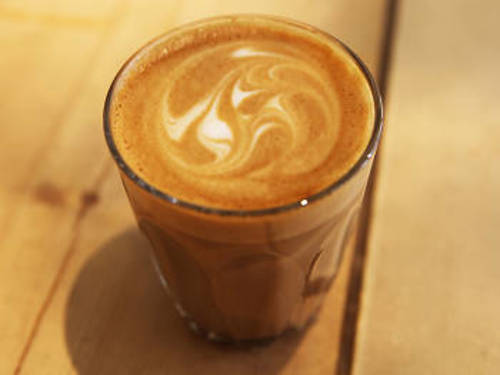 Found in a residential street roughly a 15-minute walk north of Ryogoku Station, this comfy neighbourhood café is worth the trek. Housed in a former factory that's been turned into a light-filled, very stylish but far from sterile space, it's famed for its lattes, made with high-grade milk from the Nakahora farm up in Iwate, and for an unwavering commitment to fair-trade, organic beans. Those partial to more straightforward coffee may want to order an espresso, pulled on a shiny Marzocco machine.
Ryogoku Terrace Cafe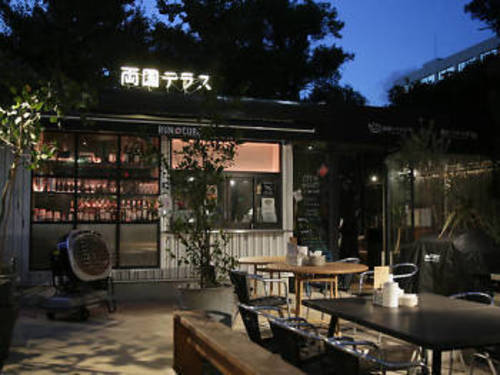 This café and restaurant offers terrace dining and a seasonal menu featuring bistro cuisine with Japanese tastes and homemade desserts. In winter, they turn the terrace into a warm and cosy kotatsu dining experience, offering special menus such as nabe hotpot.
Find the best local eats
Ryogoku Edo Noren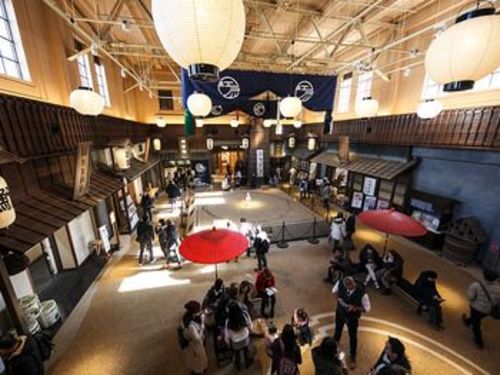 Built in 1929, the historic former Ryogoku Station building has been fully restored, with the old façade kept intact, and now hosts this decidedly nostalgic shopping and restaurant complex opened in November 2016. Based on the underlying concept of 'enjoying Edo-style cuisine', twelve different stalls offer Edo-inspired food, drink and local products. There are also Edo-related events from time to time, so keep your eyes peeled.
Hosokawa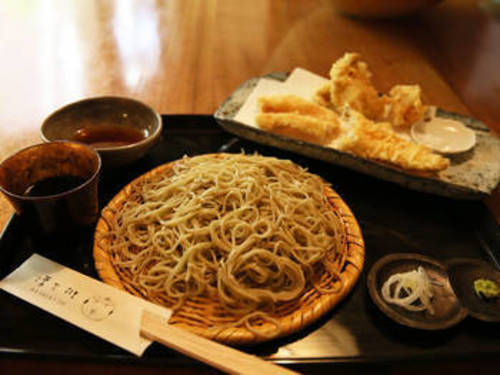 For the best soba in Ryogoku, stroll past the Edo-Tokyo Museum from Ryogoku Station, cross Kiyosumi-dori and look for this wonderfully traditional shop in an alley on your right. The Michelin-starred Hosokawa serves up superb fare at very reasonable prices: the standard Seiro, with its aromatic and firm noodles, goes for only ¥1,050, while the fluffy sobagaki porridge, eaten with thick nori seaweed, can be had for ¥1,350.
Tomoegata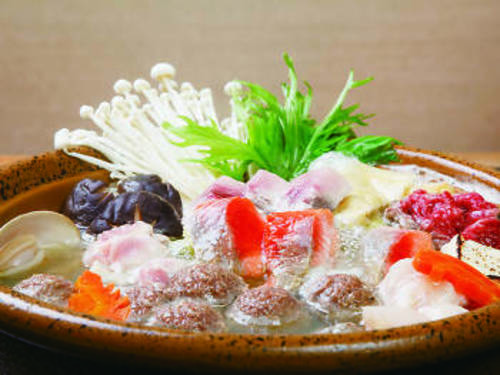 There is no official definition of the dish known as chanko nabe, but it refers to the protein-rich stew eaten by sumo wrestlers. It makes sense, then, that you'll find a cluster of chanko nabe restaurants near the Ryogoku Kokugikan sumo stadium. One of these is the hugely popular Tomoegata, which was built by a master of the Tomozuna sumo stable and is actually on the stable premises.
Order their signature dish, Kunimiyama Chanko, which is prepared in a lightly salted chicken broth and includes fresh sardines that are brought in daily from Tsukiji and minced for the hot pot. In addition, they also serve chanko with beef, chicken, salmon and scallops – all with serving sizes to satisfy the heartiest eaters.
Gyoza Kaikan Bandaisan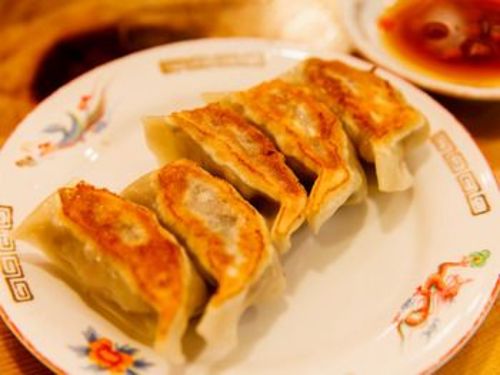 Satisfying locals' dumpling cravings for well over half a century now, this Ryogoku classic deals in thick, simple and delicious – you guessed it – gyoza. Big eaters may want to take part in the shop's 'gyoza challenge': any man who eats 100 of their signature pan-fried treats within an hour can walk out of the shop without paying a yen, while women need to finish 50 gyoza in 30 minutes to receive the same treatment. But beware: failure to complete the mission will result in a fine of ¥8,000. Less adventurous gourmands can take their time to savour the Bandai Ramen, a veg-filled mixture swimming in a soup made with both shoyu and miso.
Momonjiya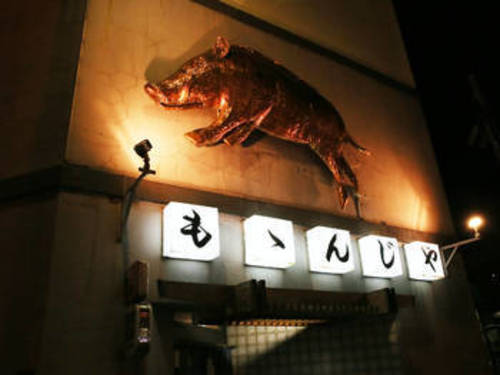 Look for the boar statue on the wall above the entrance and you'll know you're in the right place. Specialising in boar meat, this restaurant serves up a delicious shishi nabe (boar hotpot), but do try out the venison sashimi and bear soup too.

For historical places, museus and shops, click here.

(Written by Mari Hiratsuka/Time Out Tokyo)

Related articles from Time Out Tokyo Kuramae area guide
50 things to do in Ikebukuro
88 things to do in Tokyo