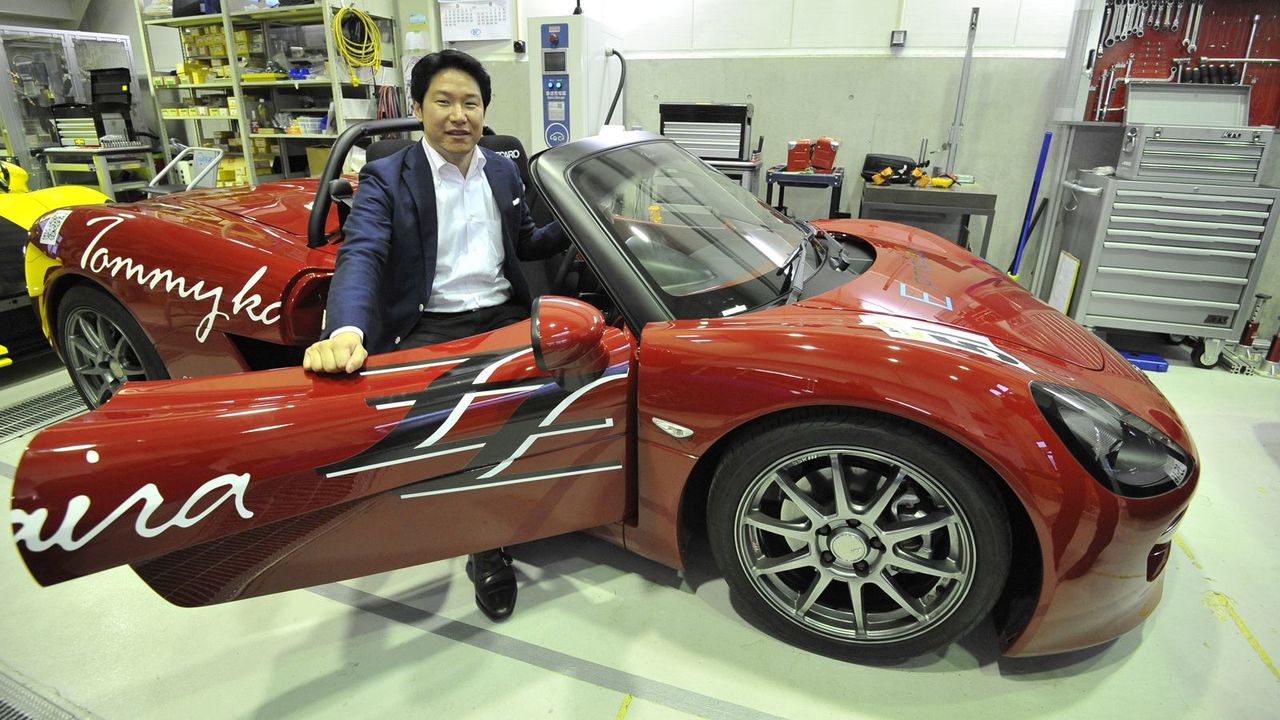 The amount of capital being channeled into startup companies in Japan has reached a record high. According to Japan Venture Research, a Japanese research and consulting firm, a total of 153.2 billion yen ($US 1.5 billion) raised by unlisted companies in 2015, surpassing the previous record of 146.4 billion yen ($1.4 billion) in 2006. Moreover, more than a few of these startups have attracted interest from major overseas corporations.
A robot, developed by a Japanese company and unveiled in early April 2016 at an event in Tokyo, has garnered interest from around the world. Reaching waist height and designed to move using bipedal motion, the robot's highly simplistic design does not incorporate knee joints in the leg sections. It is able to ascend and descend stairs with ease and can even keep its balance when traversing beaches, snowfields, and other challenging environments. When the robot's demonstration video came to an end at this event, those in attendance responded with roaring applause.
The robot was developed by Schaft, an entrepreneurial venture by the University of Tokyo. Assistant Professor Yudo Nakanishi and his team founded Schaft in 2012, based on the results of their research activities. They achieved a stunning victory at the DARPA Robotics Challenge funded by the U.S. Defense Advanced Research Projects Agency, triumphing over NASA and other daunting competitors. Schaft was bought up by Google in November 2013, which thrust this Japanese startup into the global spotlight.
Chinese favorites
The startup company popIn, which operates out of the University of Tokyo's main Campus in Hongo, was founded in 2008 by its current president, Tao Cheng, while he was still a student at the university's graduate school. In June 2015, popIn was acquired by Baidu, a Chinese search engine company that ranks second worldwide among Web search providers.
"We received a number of offers from major Japanese firms as well, but negotiations with them were taking too long," explains Cheng. "With Baidu, we were put on the phone with one of the higher-ups who was in a position to make the final decision right away, so we went with them." One year after becoming part of Baidu, the startup's month-to-month sales have increased approximately fourfold.
Baidu zeroed in on popIn due to the latter's proprietary READ technology, which is used to measure how thoroughly viewers of online articles actually read them. Today, READ technology is used by more than 90 percent of Japanese Web media publishers. Page views, a commonly used indicator of readership numbers, only tells website owners how many times their articles are viewed; READ, on the other hand, measures how satisfied readers are by the articles. In addition, it can be used to measure the effectiveness of native advertising presented in online article format.
The electric sports car maker GLM has a garage in Kyoto City big enough to accommodate four or five vehicles. Founded in 2009 by the current CEO, Hiroyasu Koma, while he was a member of the faculty of Kyoto University's Graduate School, GLM secured funding from various angel investors, including former Sony CEO Nobuyuki Idei.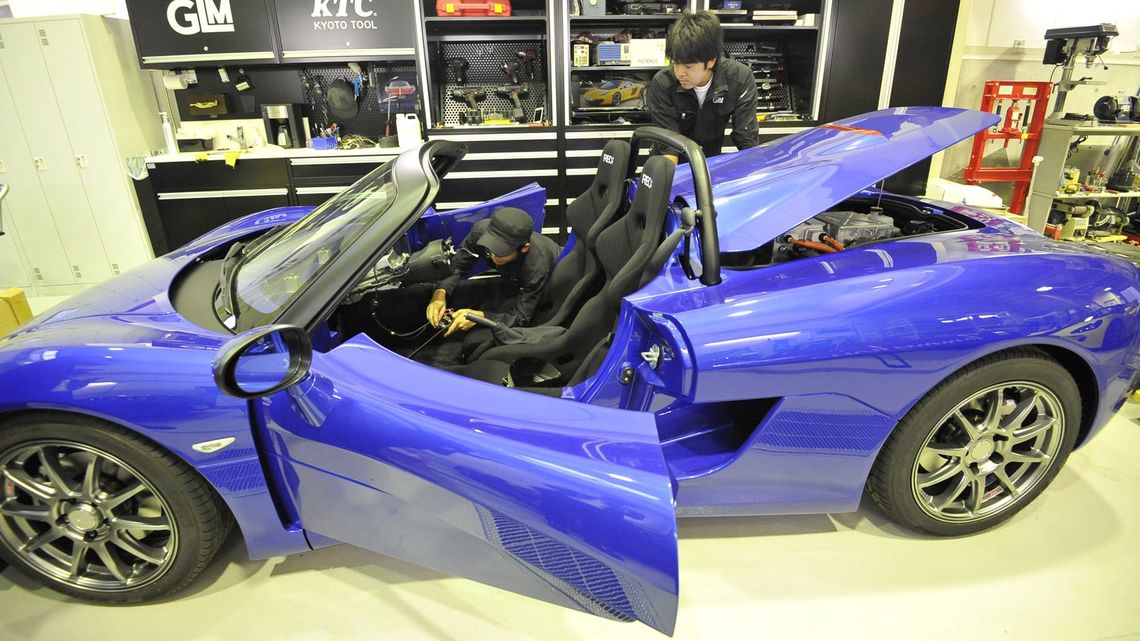 Terry Gou, head of the Taiwanese Foxconn Technology Group, visited GLM two summers ago, and the first words out of his mouth were, "Are these the only sports cars you make? At this rate, you'll never compete with America's Tesla Motors!" Koma's snappy retort was, "We believe we can overtake Tesla in five years' time." Gou's interest was growing by the minute, and he ultimately extended his GLM visit and continued their meeting into the night.
By May 2015, GLM had secured approximately 800 million yen ($7.4 million) from government-affiliated funds in Taiwan and Saudi Arabia, as well as from other investors. This startup has attracted global attention thanks to its collaborative efforts with Nidec, OMRON, and other world-famous Kyoto-based corporations.
Among the roughly 10 in-house engineers at GLM, the majority were brought in from Japanese automobile manufacturers, including head engineer Yuji Fujitsuka, who formerly served as a section chief in charge of the underbody design of Lexus vehicles at Toyota Motor Corporation. With their newly acquired funding, GLM plans to step up efforts in a number of areas, including the development of left-hand drive vehicle designs and boosting overseas sales.
When Foxconn acquired Japan's Sharp, more than a few people expressed concern about Japanese proprietary technologies being leaked overseas. In the case of a startup, however, bringing in overseas capital enables the utilization of overseas connections; this is one of the main advantages of VC funding setups.
In Japan's case, a closer examination of Japanese startup funding reveals that overseas investors are still sparse. In order to secure more overseas capital, these startups must be more proactive. So, what can be done to attract investors from other countries?
Anis Uzzaman, CEO of Fenox Venture Capital, says there are three steps involved in making the acquisition of one's startup more appealing to major firms such as Google: Step one: carry out a thorough examination of the field or fields that come up frequently in the speeches and lectures delivered by the CEOs of powerful companies. Step two: center your business efforts on technologies that are not adequately addressed in these field or fields. Step three: make an effort to stand out in the market.
From an overseas VC firm's perspective, a country whose population is on the decline, such as Japan, is not nearly as attractive an investment option as China, India, and other such markets. In the face of low investor interest levels in Japanese companies, in order to bring in more capital from around the globe, it is necessary for Japanese startups to find strategic ways to rise above the competition.