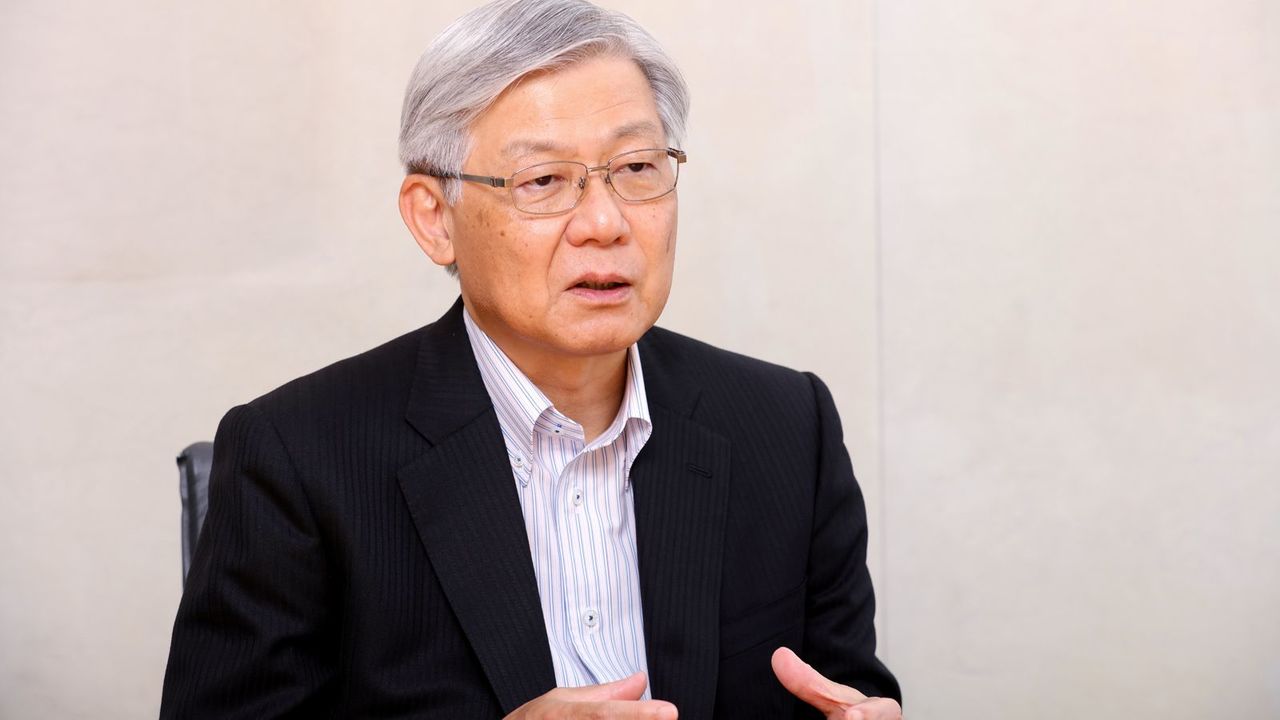 NEC, which once enjoyed a striking global presence as a major Japanese electronics company, has recently remained stagnant due to the slowdown in domestic product demand.
However, in its new three-year-mid-term business plan announced at the end of April, NEC indicated its intention to reach 150 billion yen (US$1.36 billion) in annual operating profits in the next three years, a 44% increase over the 10.37 billion yen (US$9.4 billion) achieved in fiscal year 2015, which ended this March. It is an ambitious target considering the company's earlier decision to release its semiconductor and personal computer divisions, which have historically been its main growth engines.
We talked to Takashi Niino, who assumed the role of president and CEO of NEC in April, about his outlook for the company he now leads.
──NEC announced in the new mid-term business plan that it is aiming at 3 trillion yen (US$270 billion) in sales in the next three years. But that is 200 billion yen ($18 billion) less than the target set three years ago. Why is that?
Actually, three years before that, our sales target was 4 trillion yen [US$360 billion]. There is no point in striving to increase the sales figures if that is not going to help strengthen our business.
The barometer we use to measure our growth is not how much money we are making but how extensively our profitable business is expanding globally. Based on this perspective, we must say that NEC is still not back on the growth trajectory.
If the leadership says we are prioritizing pushing up the number of sales employees will try to capture more and more orders even if they may not be profitable. It's meaningless for us to work in that fashion right now.
During the previous three-year period [2013–2015], we made advance investments in four business areas that we identified as our key domains: big data, cloud, cybersecurity and SDN.
By the end of 2015, our sales in these areas grew from 120 billion yen [US$1.1 billion] to 230 billion yen [US$2.1 billion]. The sales increase of 110 billion yen [US$1 billion] in three years is much faster than the growth rate of these markets in the same period.
Although I am happy about this result, I am not fully satisfied. But I can say that in the last three years, we have been able to lay the foundation for our future growth.
In the previous mid-term plan, we decided to shift our focus from B2C to B2B. In the first two years [2013 and 2014], we saw our B2B projects grow as we had planned. But in 2105, the systems we developed for domestic telecom clients and our fire-proof and disaster-prevention systems did not perform well.
We tried to offset the drop in domestic sales with the profits gained from our divisions abroad, but our global business did not grow as much as we forecasted. What NEC urgently needs now is a strong signature business that could continue reaping substantial profits around the world.
Two schemes for M&A
──In the new mid-term plan, the company specified safety, network for global carriers, and IT service for the retail market as the three business areas to focus on strengthening while also investing 200 billion yen (US$18 billion) in M&A in the next three years.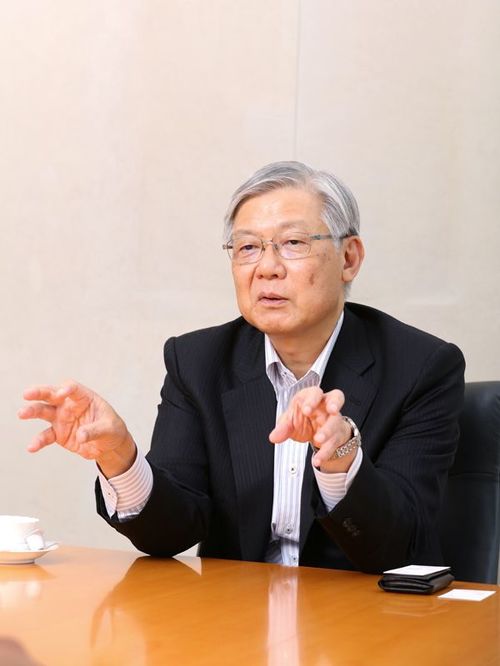 We are certain that these three business areas have great growth potential in the global market. But we also know that there is a limit to what we can do by ourselves. We want to find global partners that can help us maximize the growth of these business areas.
For M&A, we have two schemes. One is investing in tech ventures that can help expand our technological strengths. For example, NEC is currently dominating the safety market in Japan with facial and fingerprint authentication systems. We want a partner that will help us become a global name in these fields, in which we are already very strong.
Another scheme is acquiring system integrators that already have local customers and delivery networks and can help us find more buyers of our strong retail solutions and ways to deliver them to a wider market.
In the last three years, we could not settle any noteworthy M&A deals globally. That was primarily because of our slow decision-making process. There were too many people involved in this process.
To streamline this process, we created a new post called Chief Global Officer (CGO) that directly reports to the president and a new team that supports the CGO. We found an expert in M&A from an outside source who joined us in May to assume this post.
In order to achieve the targets we set in the new mid-term plan, it is important for us right now to "share a common sense of crisis" companywide. As the preceding top leaders often used to say, all the members in executive management must hold a common perception of the challenges faced by the company. Otherwise, the employees working under them will not work cohesively.
In NEC, the leader of each business unit has very strong authority over the unit for which he or she is responsible. But these business unit leaders normally do not pay much attention to what other units are doing. In this company, the president is the only one overlooking all the business units.
So for the last four years or so, all the executives in top management have been getting together for overnight leadership sessions and workshops to nurture this common sense of crisis.
──It must be difficult to share a common sense of crisis about existing businesses that have been doing so well for such a long time.
We are working with a consulting firm that provides training on the development of leadership mindset, using a technique called "scenario planning".
We are asked questions like "What if the economic or market environment changes radically and affects your business so seriously that it possibly could not be sustained?" and "Where would you invest your money and human resources in particular in those moments?"
By answering these questions and sharing their thoughts with others, I hope to see our leaders begin nurturing a common sense of crisis among themselves.
Our main clients in Japan are large public and private establishments specializing in the areas of defense, finance, and telecommunications. They continuously demand that we develop the world's best solutions for their projects. We have also been consistent in responding to their strict requirements fully, with enthusiasm to develop more than what they have initially expected from us.
But we no longer live in an age where we can succeed in business just by doing the best in what we are told to do. We must learn to think for ourselves about what we should do best.
We will reinforce our educational programs to train our human resources to think about what we should do next and highly evaluate the ones who show great talent in this regard.
(Photo by Fumishige Ogata)