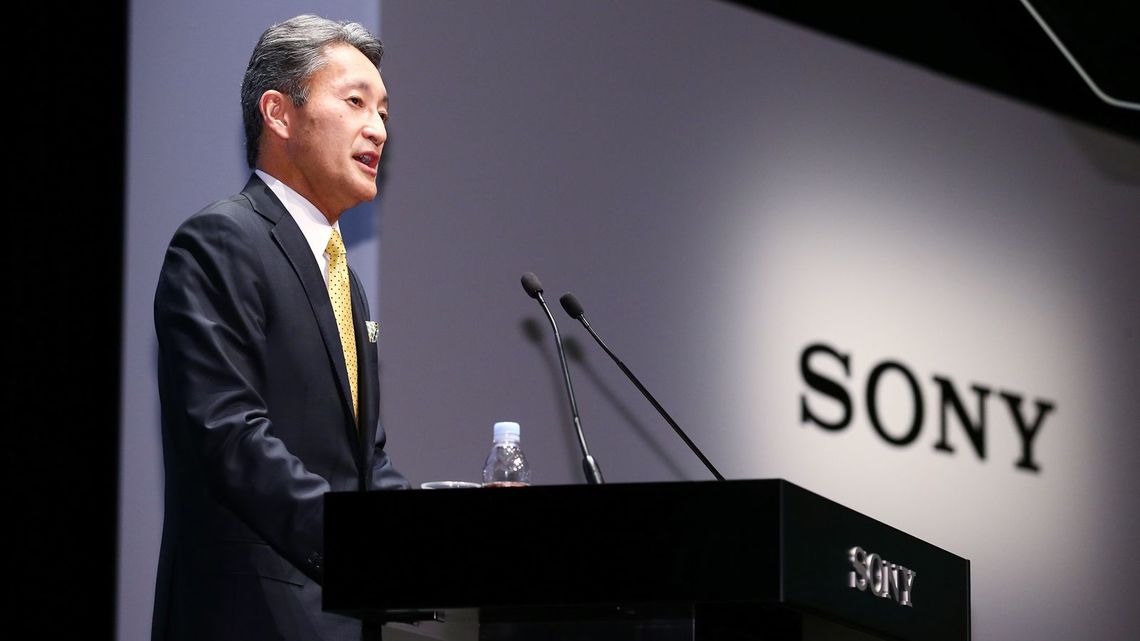 Sony, the leading Japanese conglomerate known globally for its diversified business, which includes electronics, gaming, entertainment, and financial services, is back in the black after tolerating a long period of ongoing poor performance below the break-even level.
What's especially amazing about this comeback is its sudden leap to recovery. Its net profit in the first half of fiscal 2015 (April – September last year) grew significantly to 115.9 billion yen (about $967 million), marking it the highest among the six major domestic makers of electronic appliances in the same period. It was the first time in five years for Sony to become profitable in the first half of its fiscal calendar.
By the end of this fiscal year ending March 2016, Sony expects to reach a net profit of 140 billion yen (about $1.17 billion) and break from its chronic state of deficit. If this targeted figure is achieved as expected, it would be a remarkable feat, considering that it ended just a year ago with 125.9 billion yen (about $1.05 billion) in the red.
The stock market has also been receiving this resurrection quite favorably. The corporation's total market value nearly doubled from 2.6 trillion yen (about $21.7 billion) at the end of October 2104 to 4.8 trillion yen (about $40 billion) in May 2015.
Even though it is now devalued to 2.7 trillion yen (about $22.9 billion) due to the overall decline of market prices on the Tokyo Stock Exchange, its speed of corporate makeover has outpaced its electronic archrivals, Panasonic and Hitachi, which are regarded as noteworthy examples of big Japanese firms achieving a fast turnaround from the financial crisis triggered by the bankruptcy of Lehman Brothers in 2008.
Significant turnaround
Only a year ago, the current management headed by Kazuo Hirai, president and CEO, was still facing a barrage of criticism for not being able to return to the black, even after implementing a long list of radical reconstruction measures.
The sales of Sony smartphones, which the corporation was eyeing as one of its key growth drivers, remained stagnant, forcing the management in September 2014 to announce an impairment loss of 180 billion yen (about $1.5 billion) in the mobile phone business.
Shortly after this agonizing announcement, the management revealed the need to downwardly adjust the projected performance in that fiscal year ending March 2015, and pass the dividend for the first time since its public listing in 1958. By then, the cumulative deficit over a period of nine years since fiscal 2008 ending in March 2009 had piled up to roughly 1 trillion yen (about $8.33 billion).
In other words, Sony managed to crawl up from that rock-bottom state in less than a decade. Its resilience is now clearly demonstrated in many of its core business segments.
Among them, Sony Financial is expected to become the most profitable division with operating profits projected to reach 175 billion yen (about $1.46 billion) in fiscal 2015 ending in March 2016, thanks to the thriving performance of its main life insurance business.
The second best is most probably going to be the device division with projected operating profits of 121 billion yen (about $1 billion) in the same period. Its most outstanding moneymaker is the CMOS image sensor that is attracting big smartphone manufacturers as loyal customers from all over the world, including Apple and Samsung. In 2014, Sony devices enjoyed the top global market share of over 40%, boasting unrivaled technological advancements in the areas of high sensitivity, low noise, and downsizing.
Ranking third is the gaming division that is anticipated to make 80 billion yen (about $667 million) in annual operating profits by the end of March this year. In just two years since its launch, PlayStation 4 has surged ahead as the most popular console in the world, selling over 30 million units and still growing in demand faster than any of its preceding generations.
These figures showing the growing profitability of multiple divisions are hard facts proving that Sony is now truly doing well in actual business overall. In fiscal 2012 ending March 2013, which was the first financial year Hirai experienced as the top leader, the corporation achieved 230.1 billion yen (about $1.92 billion) in operating profits. This figure was quite a jump from the 67.2 billion yen (about $560 million) recorded in red in the previous year. However, much of the gains were attributed to asset sales.
In that fiscal year, Sony entered 122.2 billion yen (about $1.02 billion) on the books as capital gains from the partial transfer of stocks it had been investing in, and the sale of fixed assets, including the U.S. head office building and Sony City Osaki complex in Tokyo. However, after completing the planned sale of its flexible properties, the operating profits plunged to 26.4 billion yen (about $220 million) in fiscal 2013 ending March 2014, marking 128.3 billion yen (about $1.07 billion) once again in red as the bottom line of that financial year.
After finding that the corporation fell back into the red, the management had no choice but to keep pushing the restructuring plans one after the other. The world-renowned VAIO brand computers were sold off to an investment fund in 2014. The television division that could not erase its chronic deficits for 10 straight years were sub-divided to transform it into a slimmer business structure, and through exhaustive profit management efforts, it was finally in the black in the first half of fiscal 2015.
Its smartphone division that was running a huge deficit was also slimmed down to restart its process of becoming profitable again. By the end of the first half of that fiscal year, relentless cost-reduction schemes were carried out in the head office and affiliated sales companies, resulting in cutting nearly 30% of its consolidated workforce to 131,000 employees, compared to the most recent peak headcount reached at the end of March 2008.
Through these tough reorganization measures, the audiovisual division returned to black in the first half of fiscal 2015, and the mobile phone division also succeeded in shrinking its deficit considerably. These achievements strongly suggest that Sony's efforts to transform itself into a lean organization have finally come to fruition, enabling the management to confidently mark the final profit and loss in black this fiscal year.
However, a number of big challenges await the top executives of this revived corporation, including the heavy decisions that they need to be made on formulating the future strategies for its audiovisual and consumer electronic appliances, both of which are still slow moving.
The four core businesses
This fiscal year marks Sony's first one for entering into the mid-term growth phase based on the newly drafted three-year business plan. President Hirai defined the devices, game and network services, movies, and music as the four core business domains to drive the corporation's future growth.
The digital camera and audiovisual divisions were positioned as areas to seek stable profits in their respective, already mature markets, without risking heavy investments. The smartphone and television divisions would prioritize reducing investments, mitigating financial risks, and improving their profitability.
These new directions set forth by the leadership appear to be rational judgments, when considering the long struggle of the electronics division. This business policy can also be perceived as a sign that the management has finally made up its mind to put this division aside in its portfolio.
"Many shareholders are in favor of President Hirai's new policy to focus on four domains as the key future growth drivers," commented a securities analyst.
"Actually, he is still acting in front of the media as if the current management has not yet lost interest in reconstructing the electronic division. But that's only a pose to prevent the resistance army of hard-core engineering alumnae from backfiring at him. We all know that it is not a wise move to invest heavily in business areas that have already reached maturity. I'm sure he's aware of that, too, although he never dares to put it into words," says the analyst.
The shareholders place higher importance on the company's growth than on maintaining its legacy divisions. Their view is that the corporate value will be enhanced if management makes rational decisions to sell off the television and other underperforming electronic divisions, and focus on investing in gaming devices and semiconductors that are reaping high profits.
Yet, we must be reminded that electronics is the founding division of Sony. Even when the top executives know in their minds that selling off this division will definitely help the corporation accelerate its growth, will they be able to bring this idea to the table? To push that bold plan forward, the management must first explicitly express its intention of moving in that direction and have a firm resolve to follow that plan through to the very end.