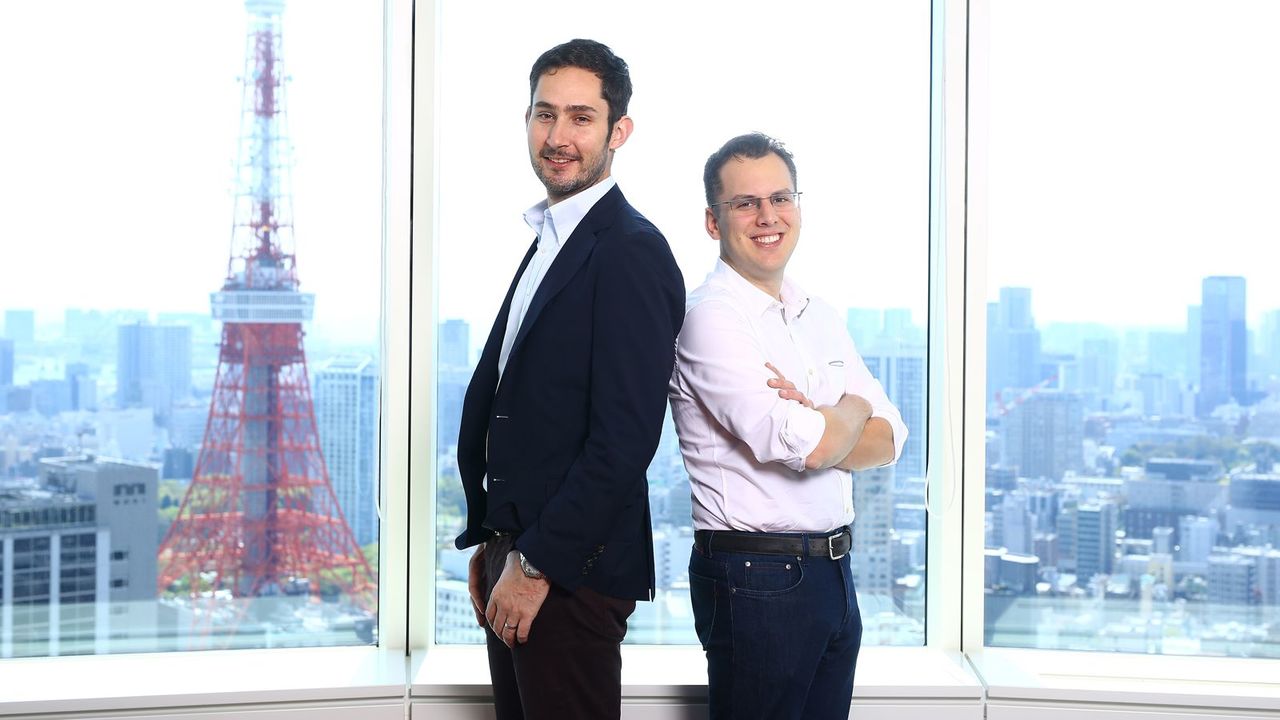 Internet users in Japan, where haiku was born, have long been said to be more geared toward text than visual displays. Indeed, Japan has more users of Twitter than Facebook, with 350 million people accessing Twitter every month.
However, Instagram is slowly but surely gaining in popularity, especially among women in their 20s as they use the app to connect with those having similar interests and hobbies. Instagram now has 120 million monthly users—up from 800 million just six months ago—and this rapid growth is predicted to continue.
We hooked up with Instagram's co-founders CEO Mike Systrom and CTO Mike Krieger to talk about the future prospects of the company.
What is the purpose of visiting Japan this time?
Krieger: There are few different reasons. One is getting to learn more about the Japanese market and understanding how people are using Instagram and what they would like to see improved.
Systrom: We now have 12 million Japanese Instagrammers, which is very exciting. It's a big milestone to come and visit the community.
Could you tell us about the Japanese users—are they unique in some way compared to users in other countries?
Krieger: There are two main things that I see a lot on Instagram in Japan. One is fashion and teen culture. We went to Girl's Award [a fashion and music festival] and got to see that really intense visual culture has a natural alignment with Instagram. We also went to a soccer game and felt that Instagram is where sports players and fans can connect with each other.
We see a lot of Japanese users using Instagram's search function, and they find it really helps them locate what they want. Did you see that sort of thing happening when you developed the search engine for Instagram?
Krieger: One of the first techniques we ensured was that you could search first by people and then by hashtag. Over time, we've invested in making sure that the method works really well as a way of discovering the world. In talking to people here in Tokyo, we have learned that they discover new stores and restaurants in some cases as well. We think it's really interesting that you're going direct to some of the best information about a place or business—it's how people have begun to explore the world.
Introducing an algorithm-based timeline
Instagram has been testing an algorithm-based timeline—why are you doing this and when are you rolling this out?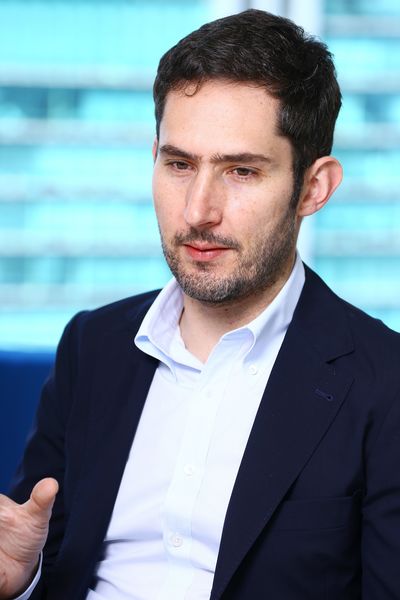 Systrom: People miss 70% of their feed, so on any given day if you have 100 stories, photos, or videos, you'll miss 70 of them. That's a problem because as Instagram grows, there are more and more photos and videos to take a look at. We want to make sure you see the best photos that are best for you. It is true we are working on changing feed to be more personalized to each individual. The roll out will be slow over time because we need to learn what works and what doesn't work. We're committed to making it the best possible experience.
Krieger: We've been testing it internally for a few months, and I can't imagine living without it. It really feels like you're getting the best of Instagram every time you open it.
It's been four years since Instagram was acquired by Facebook in 2012. How was the decision to be acquired by Facebook made and how have things changed since Instagram became part of the Facebook family?
Systrom: When we agreed with Facebook to combine the companies four years ago, we had only 13 employees. Even then we had tens of millions of users; but ever since then, we've grown very very quickly using Facebook resources and their growth engine to get to where we are today with over 4400 million people around the world spending an average of 21 minutes a day on Instagram. It's been great to see our product. We say we strapped on rocket boosters and grew it very quickly along with Facebook.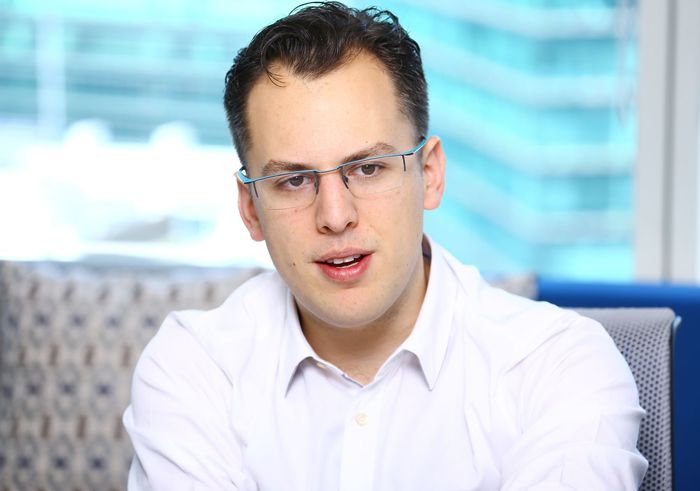 Krieger: The biggest shift has been being able to grow the engineering team—we are now over 150 engineers.
That's just the tip of the iceberg because we are building on top of technologies that Facebook has been building for over 10 years.
Systrom: We use Facebook ads to grow Instagram overseas specifically. We spend quite a bit of money doing that. Resources and hiring are major activities, so getting to use the Facebook engine to hire a lot of people and all the technical things Mike mentioned.
What sort of communication do you have with Facebook CEO Mark Zuckerberg—do you have lunch with him once in a while or something?
Systrom: There are few ways we communicate. One is we do have dinner once a month, and that's more for catching up personally and keeping in touch. Also, every week he has a staff meeting, and we go to that. We are very independent, I mean Mike and I run the company very independently, and Mark puts a lot of trust in both Mike and me to do that.
The future of social media
How do you see the future of social media—it started out as text-based, but now it's more photos and videos. Would you see that the future is more video-based?
Systrom: I think it will always be a mix, but I think people want different ways of expressing themselves. A photo isn't just a photo, it can be a Layout. A video isn't just a video, it can be a Boomerang. I think you'll start seeing different formats within those formats.
Krieger: What we are trying to do is build a teleporter. We started with the simplest things, and over time we will keep helping you feel like you could travel and you're in the world through Instagram.
What would you like to accomplish through providing Instagram?
Krieger: I love when connections are formed through Instagram that can cross cultural and country boundaries. Even very early on, some of the first accounts that I think both of us followed were abroad. They were here in Japan, they were in Europe. I love that because it's primarily visual, you don't need to speak the same language. You can communicate visually and form meaningful connections that really transcend global boundaries.