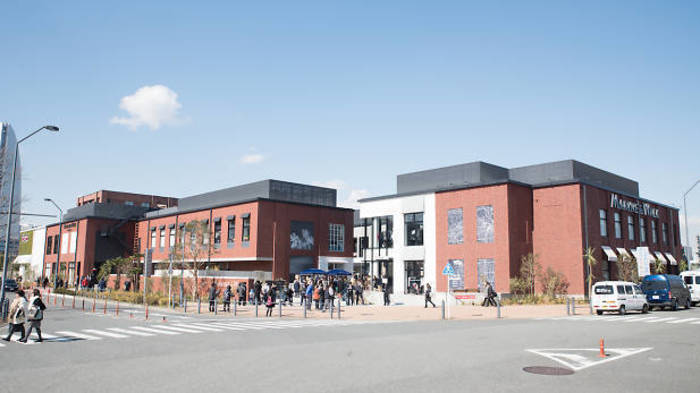 Yokohama, in its never-ending quest to become Japan's coolest city outside of Tokyo, was blessed with a new addition to its shopping scene in early March.
Built right on the water, the brick warehouses that make up the Marine & Walk complex hold a total of 27 shops and restaurants, some of them found only here. We spent a day out at the retail paradise and came back inspired, penniless and a little overwhelmed – read on for the top shops that caught our attention...
First up is Denham, a denim shop hailing from Amsterdam and known for its range of artisanally crafted jeans. This branch stocks their entire Japanese-made line, and also features an in-store jean-washing service: bring any pair of Denham jeans here and the staff will hand-wash them for you. We hear such treatment, done with environmentally friendly soaps, should be limited to once per year – in order to preserve the colour (and to prevent a stench from sticking, probably).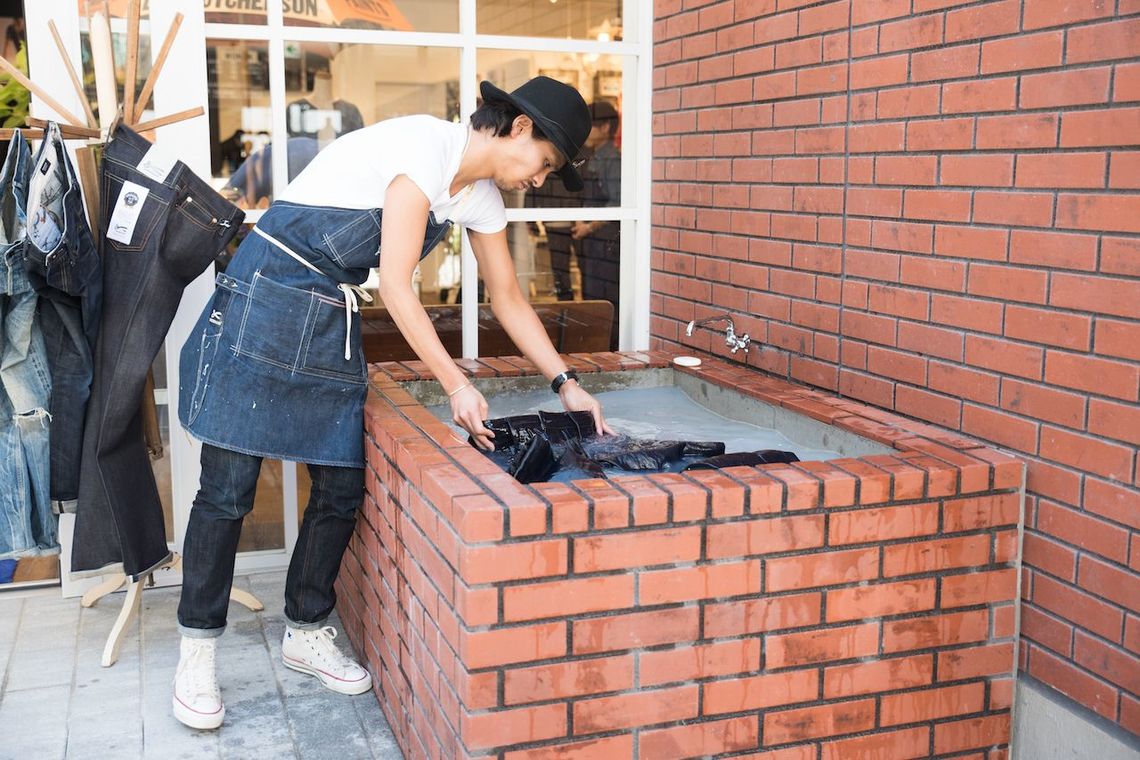 The second dealer meriting a mention is Fred Segal, the LA-based clothing store that first took on Tokyo last year with its Log Road Daikanyama shop. This location not only has a great selection of wear, organic makeup and interior accessories, but also boasts the first Fred Segal food court in the world. Yeah, really – you'll be able to take a break from shopping over goodies from the likes of Portland-based Camden's Blue Star Donuts and Kyoto-born ice cream shop Handelsvågen.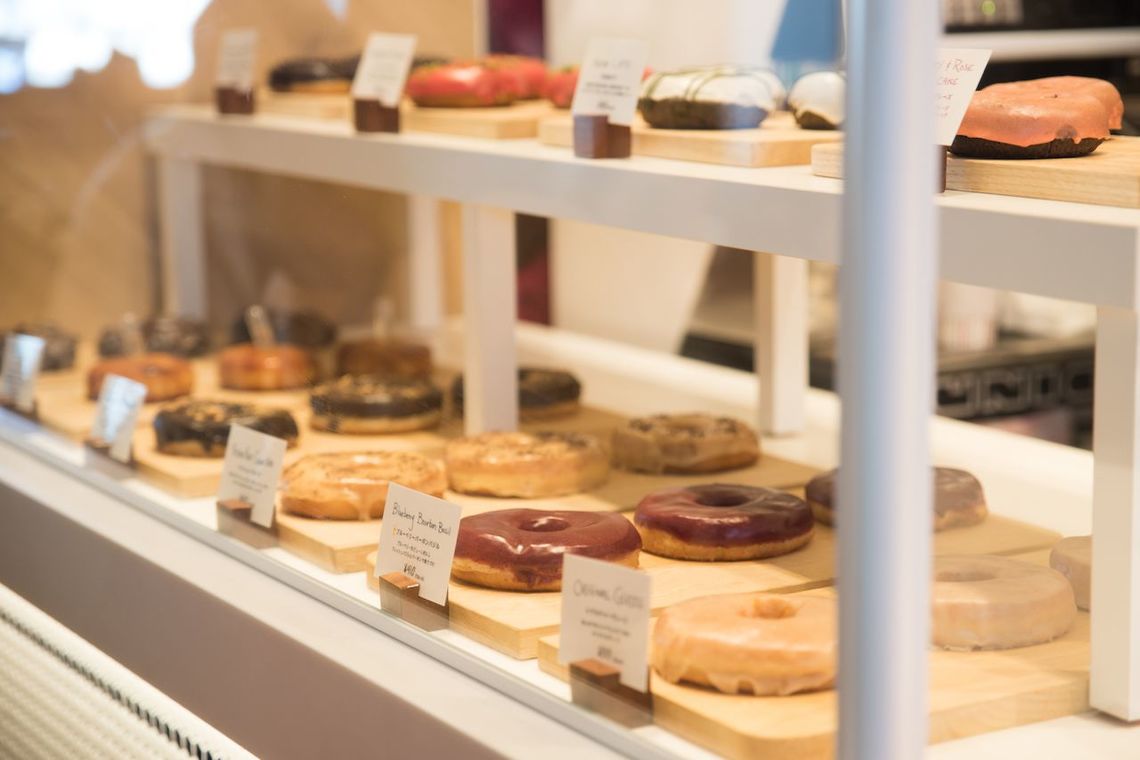 In addition to Denham and Fred Segal, Marine & Walk is home to H&M's more expensive sister brand COS, Shinsuke Takizawa's menswear store Neighborhood, and Norwegian marine sportswear shop Helly Hansen.
The predominantly seafood-focused restaurants, meanwhile, are found on the second floor: we liked Miguel y Juani, the brainchild of paella champion Paco Rodriguez, whose eatery combines Spanish wines with grub like paella valenciana (complete with rabbit meat) and fideuà, which is basically paella with pasta instead of rice.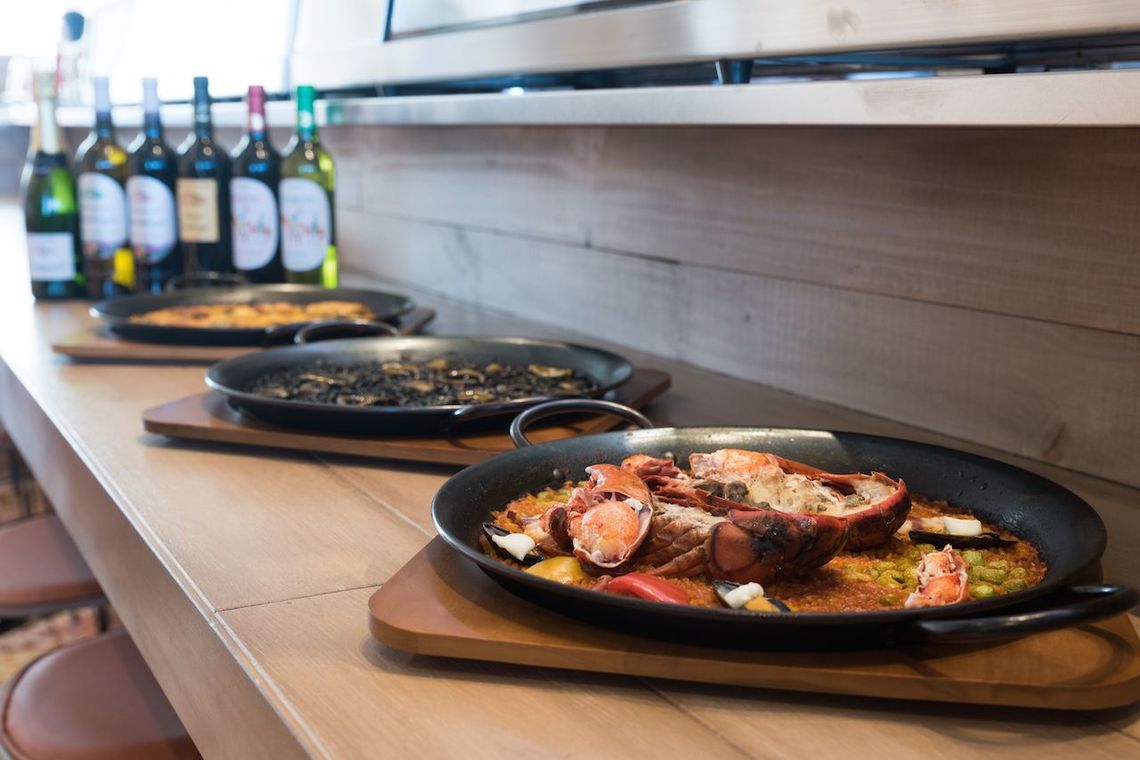 For pie lovers, there's Pie Holick, an all-you-can-eat shop with 20 varieties of freshly-baked pies. 1,850 yen gets you a choice of salad, soup and entrée, plus all the pie you can stuff your face with. They make both savoury and sweet varieties, and offer creations like 'vegetarian green pizza', shepherd's pie, classic apple pie and Nutella banana pie.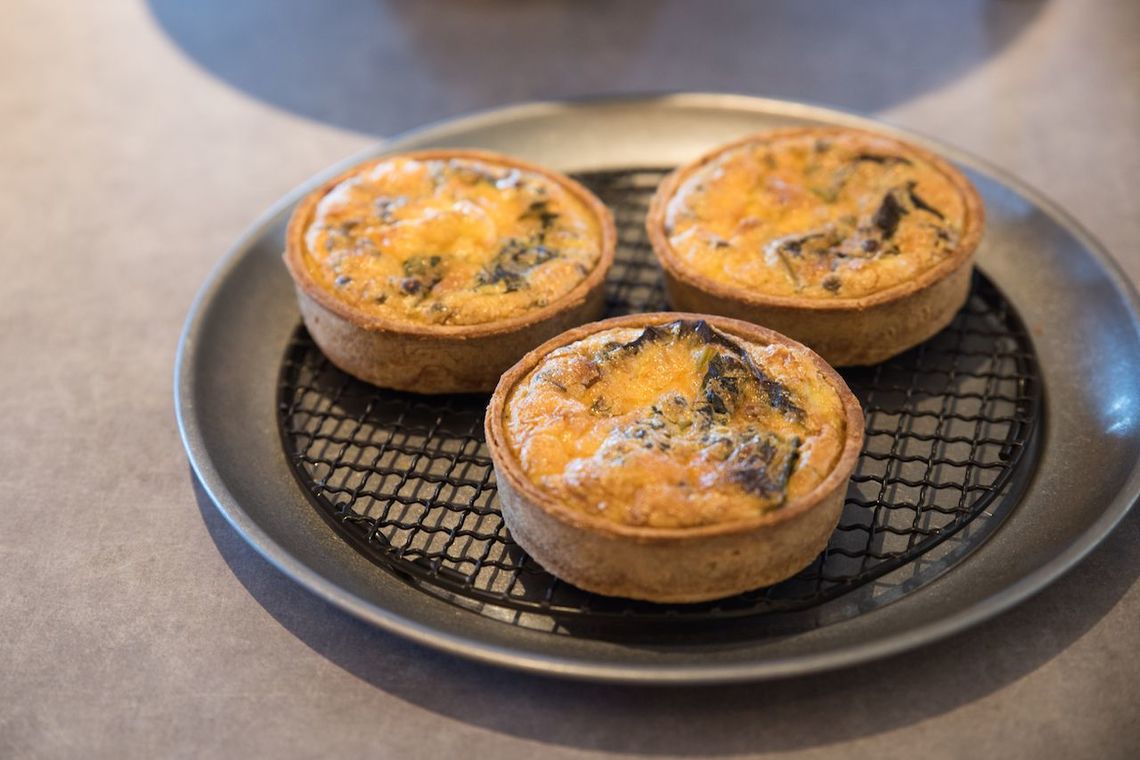 Before you leave, make sure to check out Kaka'ako Dining & Cafe, famed for the taro-based, doughnut-like 'poi glazed'; Shironosea, where you can order your choice of seafood-based tapas; and A16, a wood-fired pizza joint from San Francisco.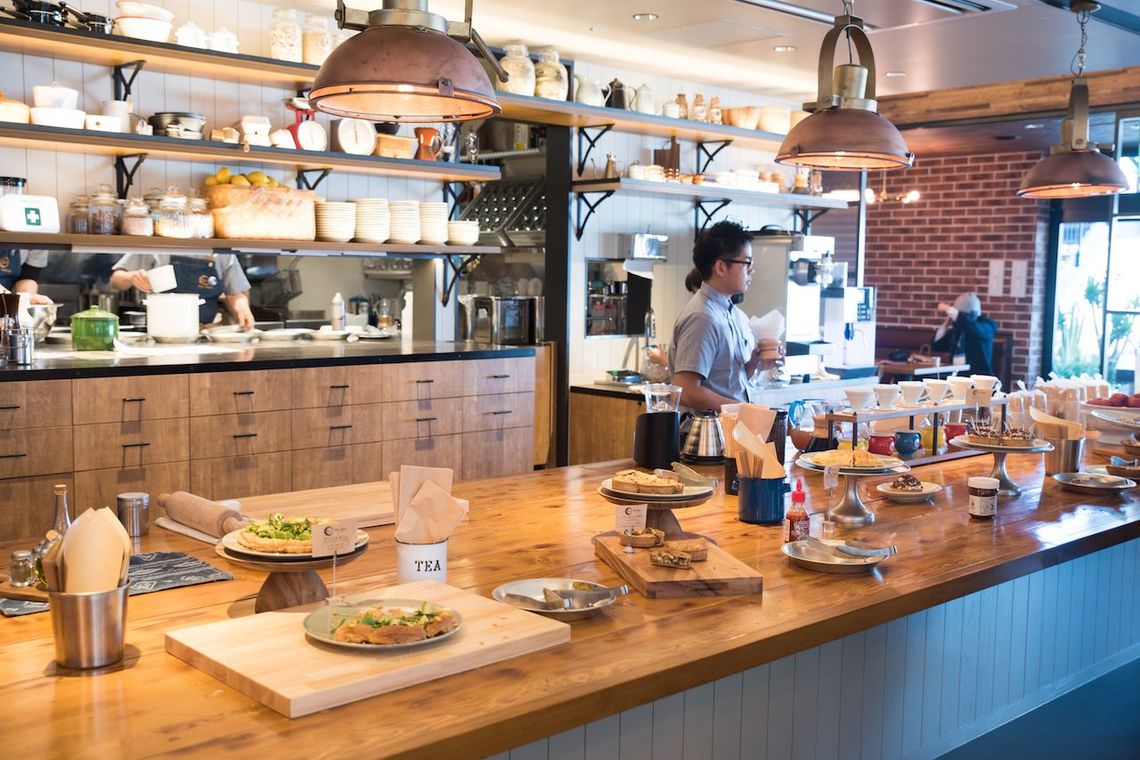 Map and contact details for Marine & Walk Yokohama are here.

Related articles from Time Out Tokyo New Openings in Tokyo 2016 Try the next generation of curry Watch Tokyoites plug their favourite spots in the city