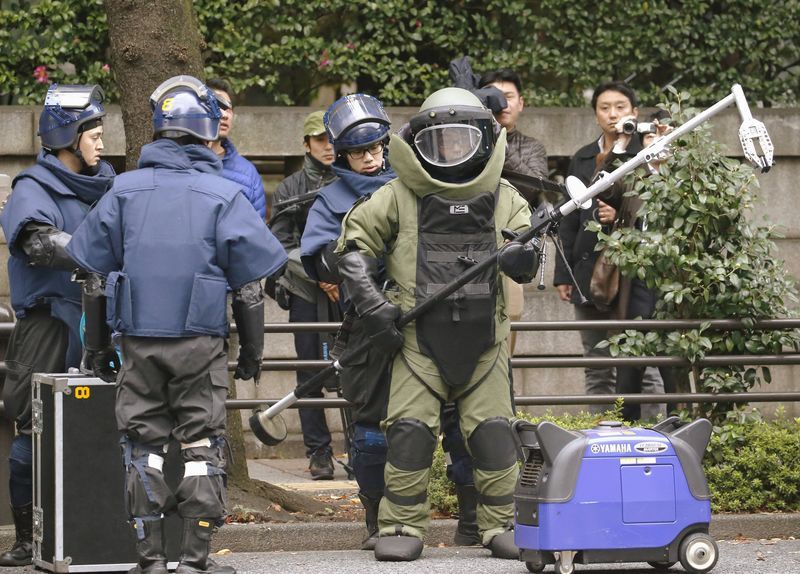 TOKYO (Reuters) - A South Korean man was arrested on Wednesday in connection with a blast last month at Tokyo's Yasukuni Shrine for war dead, an official at Tokyo's Metropolitan Police Department said.
The shrine is seen in China and South Korea as a symbol of Japan's past military aggression.
The explosion in a men's washroom at the shrine on Nov. 23, when more than 100 people were gathered for a harvest ritual, caused no injuries.
Police arrested Jeon Changhan, 27, for unlawful entry. He was detained when he returned to Japan from South Korea on Wednesday morning. Media said he had taken a flight back to South Korea soon after the incident.
He has not admitted to charges, the Metropolitan Police Department official said.
Yasukuni Shrine honours Japanese leaders convicted as war criminals by an Allied Tribunal, along with war dead, and visits by top Japanese politicians there have angered China and South Korea, where memories of Japanese occupation and colonialism before and during World War Two still run deep.
South Korea's Foreign Ministry said its Tokyo embassy had heard about the arrest from the Japanese police, and that the ministry plans to provide necessary consular assistance to the person under arrest.
In January 2013, a South Korean court ruled that a Chinese citizen who carried out an arson attack on the shrine could not be extradited to Japan as he had committed a "political crime" and might not get a fair trial.
(Reporting by Kiyoshi Takenaka in Tokyo, Jack Kim in Seoul; Editing by Michael Perry)