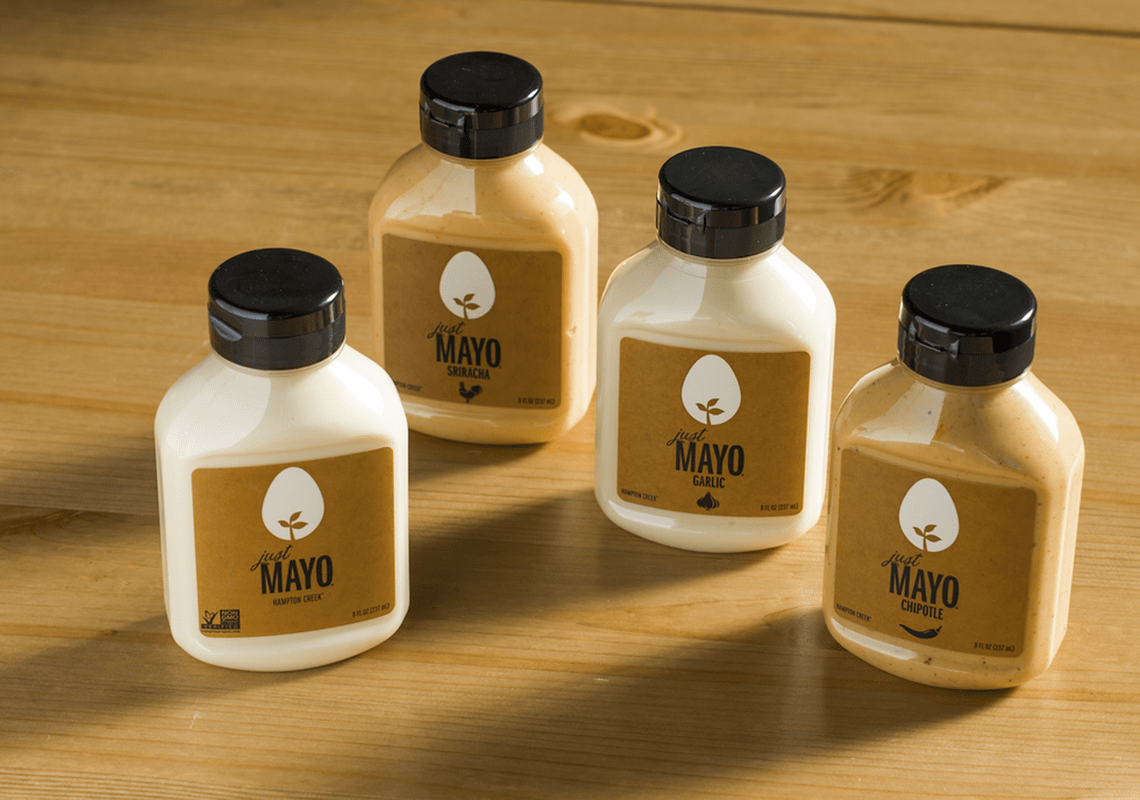 Typically, the eggs that we eat are laid by chickens. But with today's modern technology, artificial eggs can be produced from plants.
In fact, mayonnaise and cookies produced using these "plant eggs" are already being sold in the United States, and it seems that it will not be long before we see these products used in Japanese dishes as well.
Last month, Mitsui, one of Japan's leading general trading companies, completed a 1.8 billion yen ($15 million) equity investment in Hampton Creek, a U.S. venture company that develops food products based on plant proteins.
Established in 2012, Hampton possesses a unique technology that uses natural plant proteins to mass-produce food ingredients that can replace chicken eggs as an ingredient in mayonnaise and other products.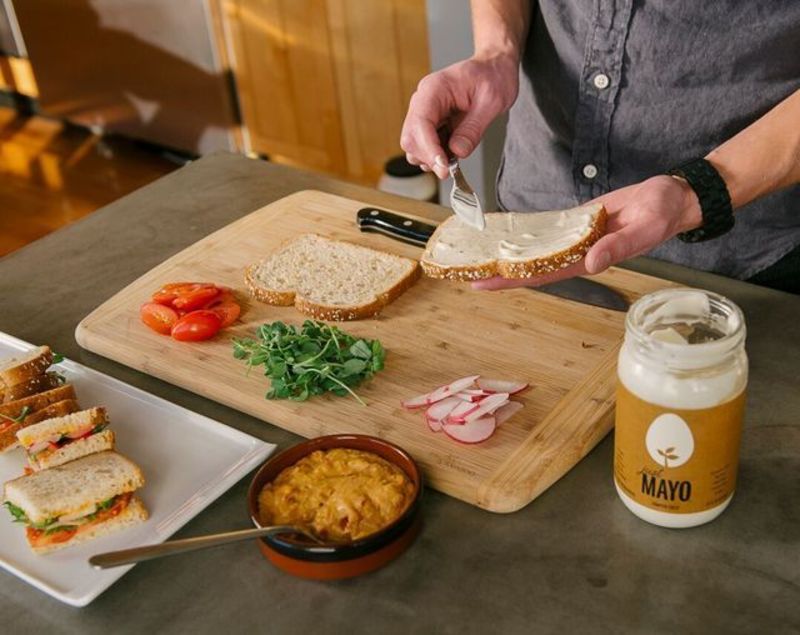 Hampton's scrambled artificial eggs look and taste exactly like chicken eggs that it is difficult to tell which is which.
Using its extensive database on plant proteins, Hampton identifies those plant proteins that are similar to animal proteins from eggs to create alternative products that can replace chicken eggs. Their artificial eggs are 100% based on plant proteins such as those of soybeans.
How about "plant egg cookies"?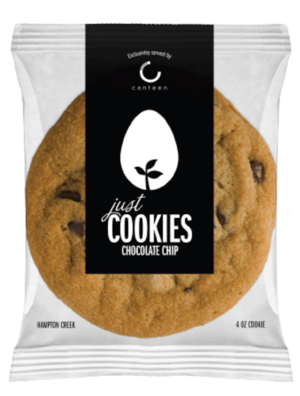 Mayonnaise and cookies made using Hampton's artificial eggs are currently being sold in many major U.S. retail stores, including Walmart, Costco, Target, and others. Hampton also supplies mayonnaise ingredients to the chain of 7-Eleven convenience stores in the United States for use in sandwiches.
The growth of the world population, especially in emerging countries, and the recent food gentrification are expected to drive a continual increase in demand for animal proteins, such as beef, pork, chicken, and eggs. At the same time, there are limits to the amount of land and water resources available for growing grains to feed the livestock needed for the production of animal proteins. This means that there is an increasing demand for the development of alternative foods.
Algae and mushrooms are often regarded as future food resources, but they cannot be mass-produced. Some say insects are also a possible alternative, but the hurdles are high as many are psychologically resistant to the idea of having insects as food. Plant eggs made from plant proteins are therefore drawing high expectations for their low impact on the environment and their capability for mass production at a low cost.
Hampton is backed by high-profile investors, including Jerry Yang (cofounder of Yahoo), Hong Kong's Horizon Ventures of the corporate giant Cheung Kong Group, Singapore-government-owned investment company Temasek Holdings, and of course Mitsui.
Although Mitsui's subscription is only 2.26% of the total share, this is the first time that a business firm--and not an investment firm--has invested in Hampton. By forming a business alliance, Mitsui plans to be the first to acquire distribution rights of Hampton's plant eggs in Japan so the company can market these egg products to Japanese food manufacturers.
Plant-egg-based products may start gaining popularity in Japan soon, as they did in the United States. Mitsui has visions of expanding its plant protein business in other Asian countries as well.
Two years ago, Mitsui once considered investing in Hampton. At that time, the company put off their investment plan as Hampton was only one of the many ventures in alternative foods for animal proteins. Since then, however, Hampton has entered a stage of explosive growth and has become a company with an outlook of reaching 2 to 4 billion yen ($17 million to $33 million) in revenue in the fiscal year 2015.
This is the first project Mitsui created through activities based on the Karugamo Works program, which was launched in August 2014 with the aim of creating new businesses. In this program, the company focuses on long-term success rather than on short-term profits by experimentally investing in future potentials that may not be found in its regular investment screening. Mitsui is warming up the venture to create a next-generation business. Will the artificial egg hatch?