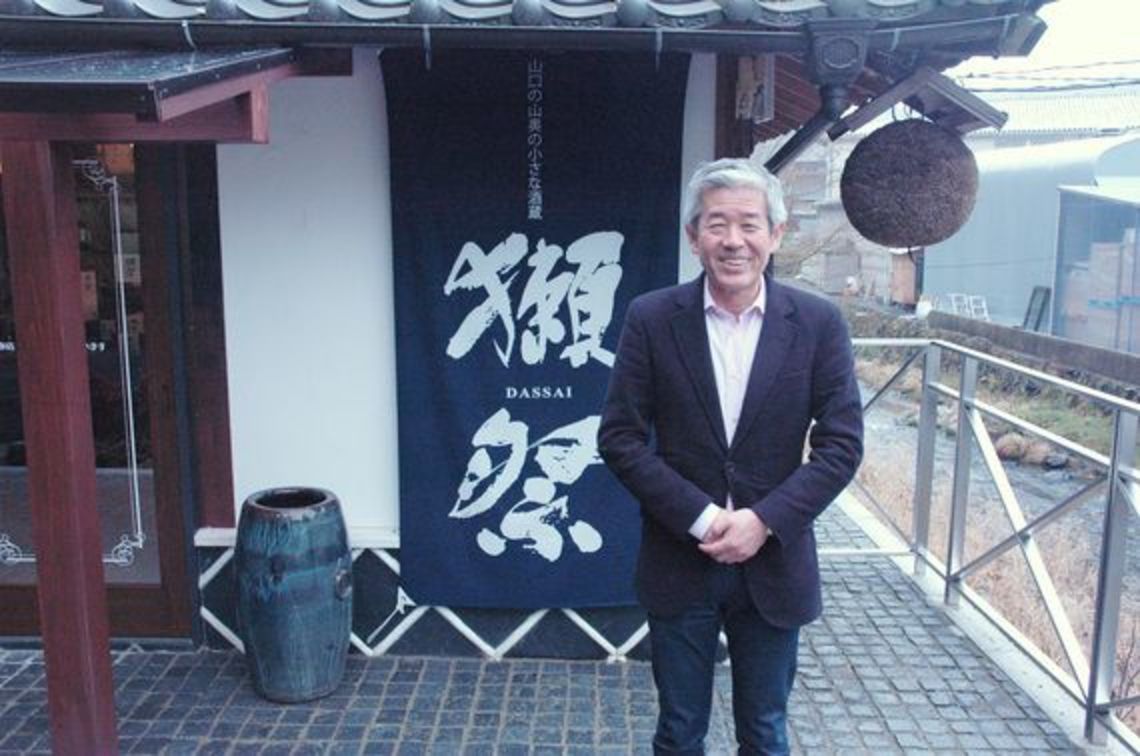 In the
previous article
, we asked Mr. Hiroshi Sakurai, president of Asahishuzo, which produces Dassai--one of the best known sakes in Japan, about how he uses data to make sake. 
This time, we asked him about the importance of data for managing the company.
--How important is it for a company's manager to use data?
It is certainly important for managers to use financial numbers and other data to make business judgments. However, a certain dangerous bridge must be crossed in order for the company to grow to a certain extent.
If the company is healthy with safe levels of investments, labor prices, and raw material costs, the company will eventually die a quiet death. Something has to be out of balance somewhere. In those situations where "I don't know, but I've got to do something" prevails, the manager must have a strong desire and intention for what he or she wishes to do. If not, the manager is unfit.
The other day, I learned an interesting lesson from Judaism. There is a Jewish teaching that one should ask "Is this right in God's eyes?" before making a decision. What I see being asked here is "Can you see things from a societal perspective?" Such a perspective is important for a manager.
Sake and fashion
For example, Dassai is an official sponsor of Mercedes-Benz Fashion Week TOKYO. Other sponsors also include big names such as Maybelline New York and DHL--names on a completely different corporate scale. One reason I accepted[PSCOM2] the sponsoring the event was that I sensed a certain affinity between sake and fashion. They are both unnecessary for life, but they add something special to it.
Also, when I heard the offer from the sponsors, I felt that if we did not take the opportunity we would not be going anywhere in the Japanese sake industry for decades.
After the Great East Japan Earthquake, we donated 1% of our profits for a year to affected areas and people. The following year, we produced a special sake and donated 100% of the profits. This year, we are donating \100 for 1-sho-sized (about 1800 ml) bottles and \50 for 4-go-sized (about 720 ml) bottles of our leading Niwari Sanbun sake to help earthquake orphans go to school.
But if you asked me to go out in the street and ask for donations, I would say that is different. It is fine for us to take our company's livelihood and use that to contribute to society. I strongly feel that Dassai can give back to society in some way by making sake. I think that is what the Jewish saying means.
--How is data useful when you have to make such decisions?
Numbers are very important to understand the situation. I'm embarrassed to say this, but Dassai's success has a lot to do with the use of Microsoft Excel. It allows me to instantly see and know a lot of things about the company, like revenues and profits. When I was doing accounting manually I just couldn't keep looking at the numbers when they are really bad.
I don't need to "win" all the time
When I have to make decisions, I like to use tools that allow me to see all the numbers automatically even if there are some mistakes. Just that secure feeling about understanding all the important numbers lets me make a bold decision to get into the field where you can't judge by numbers.
As a manager, I don't think I need to win all the time. If I succeeded in 70% of the all the decisions I make, I will be satisfied. The important thing is even if you lose, you don't lose badly, or you know how to get over it. To do so, it's absolutely necessary to know the situation of the company.
--What is needed to connect data to results?
I think an important point is "intent." I also mentioned "desire" earlier. What I mean is that the manager needs to know what he wants. This "want" must not lose societal perspective and must be fair to employees.
If one is constantly fair to employees, they will follow you when you dive into something slightly rash and over the top. Instead of thinking that the president is abandoning them and descending into hell, they will believe that you have thought through it. So you can go on various adventures.