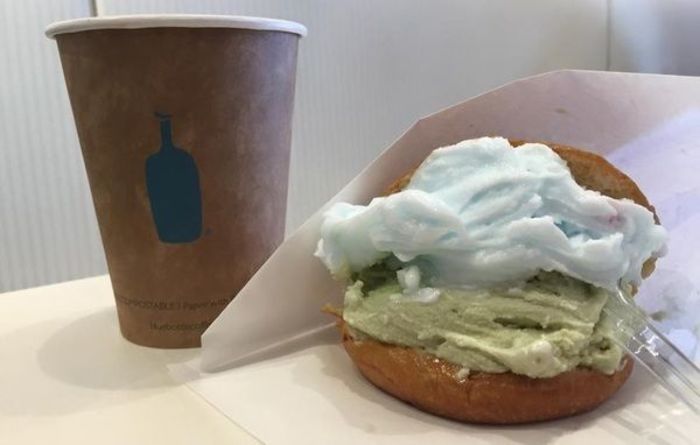 It used to be an ordinary area located on the east side of Tokyo.
Now, Kiyosumi-Shirakawa, about 10 minutes away from Tokyo's center by train, is quickly becoming the area where fashion-conscious Tokyoites hang out.
While there is still an "downtown old Tokyo" feel, the neighborhood has seen the opening of dozens of independent coffee shops and small art galleries in the last few years. The neighborhood name became known nationally when an Oakland-based coffee roaster, Blue Bottle Coffee, opened its first shop and factory in February.
All gelatos are made fresh every morning
The newest addition to the neighborhood is a gelato shop called Brigela, which opened on May 3.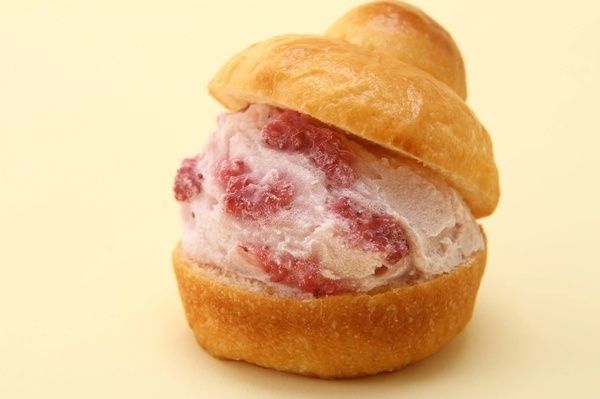 The name Brigela is an abbreviation of the shop's flagship dish, "Brioche con Gelato," a famous dessert from the island of Sicily in Italy.
It is a kind of dessert, using a buttery brioche bread to sandwich a fruity Italian ice cream. According to Mr. Shinichiro Tanaka, Brigela's president, no shop in Japan has ever offered a freshly made gelato served inside a piping-hot brioche before.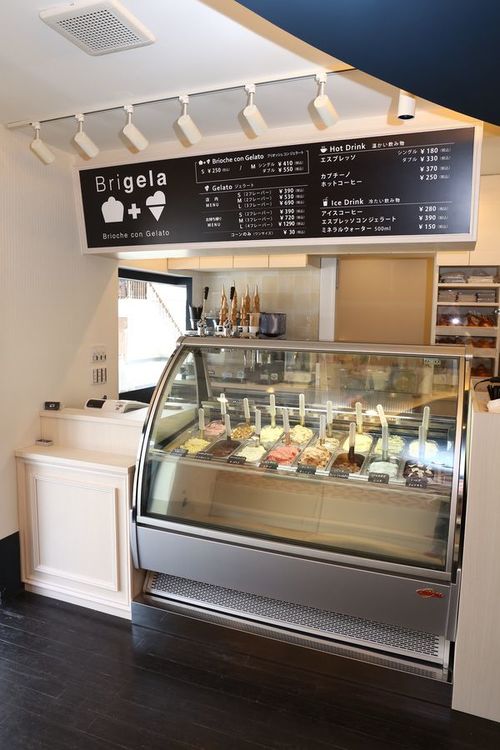 For now, Brigela offers eight all-season gelatos and eight seasonal gelatos. All the gelatos are made fresh every morning by professional "gelato chefs" who have trained in gelato shops in Italy for at least six years. The chefs start work at 6:30 am and open the shop at 10:30 am.
Mr. Tanaka says the concept of Brigela is to offer Japanese businesswomen a meal instead of dessert: "There are many fast food places where men can enjoy fulfilling meals like gyudon, but there are few restaurants that target women. So, many women end up getting their meals from a convenience store. I wanted to open a place where women could feel at ease and eat healthy dishes."
However, it is hard for one to imagine that butter-rich bread filled with ice cream could be considered a nutritious meal. Besides, we are not supposed to eat a dessert every day, are we?
"Although it is a dessert, ours is a dessert you can eat every day," says Mr. Tanaka. "During the summer in Sicily, it is normal for people to eat a brioche filled with gelato as a meal since nobody has much appetite because of the heat."
Bring your own coffees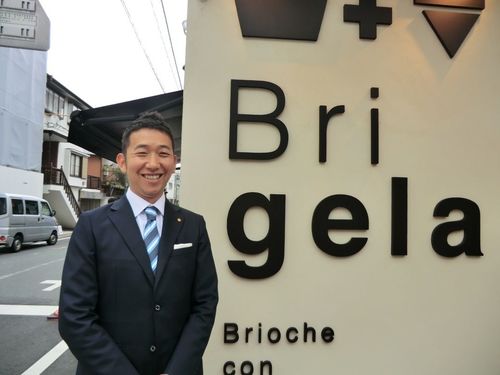 Mr. Tanaka says Brigela uses fresh fruit instead of frozen ingredients. Therefore, their dishes provide high nutritional values, including vitamins from the fruit and calcium from the milk. They keep the amount of sugar to a minimum in order to highlight the sweetness of the fruit itself, and they use low fat milk, so the total amount of calories is relatively low. In addition, Brigela sticks to domestic ingredients with no added colorings, flavorings or preservatives.
Although a month has passed since its opening, the shop still sees customer lining up for the hot and cold Brigelas.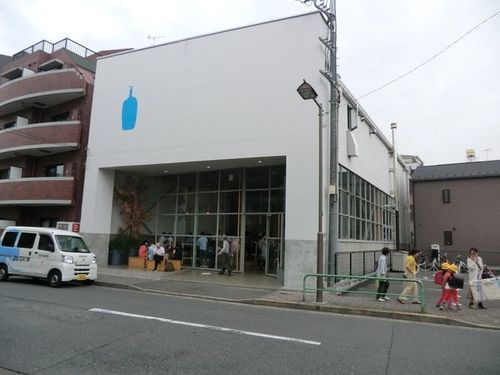 It currently attracts about 1,000 customers on weekends or holidays, and 500 to 600 customers on weekdays. "We had actually planned to put hot cappuccinos on the menu as well. But, since we are too busy, we only offer iced coffees for now," says Mr. Tanaka. "So, we are happy for customers to bring their own drinks."
The good thing is that the neighborhood now has so many specialty coffee shops, like Blue Bottle, that isn't a problem.