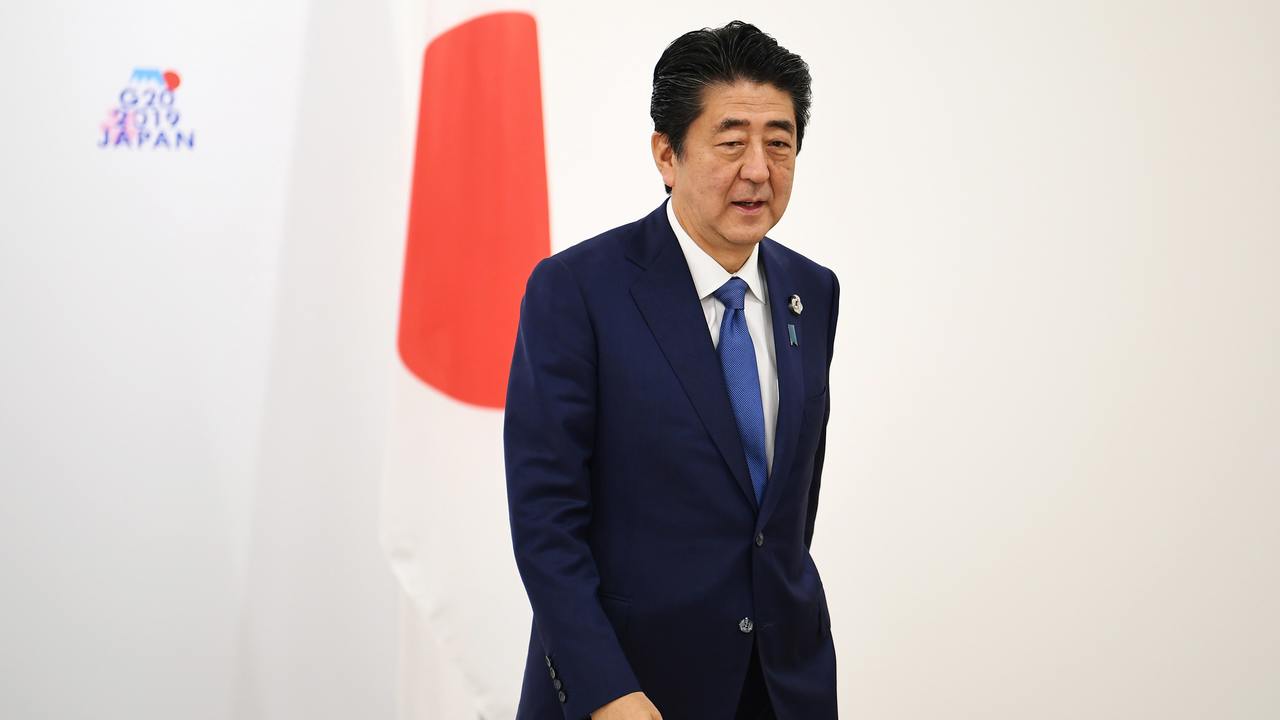 Senior Japanese and South Korean officials visited Washington last week, pleading their case to senior American officials as the two countries moved towards the brink of full-scale economic war. Both sides came away frustrated by the apparent unwillingness of the Americans to intervene – a position echoed by senior American diplomats in Seoul and Tokyo.
"I don't plan to mediate or engage, other than again to encourage both sides to focus on the key issues in the region, especially with North Korea," U.S. Assistant Secretary of State for East Asia and the Pacific David Stillwell told NHK during his visit to Japan this week.
On Monday, however, the mood in Washington took a serious shift. "Senior administration officials have said they are now mobilizing to 'engage' this issue because it is starting to undermine U.S. strategic interests," Michael Green, former Bush administration national security advisor for Asia, told me. Senior White House officials are consulting closely with Republican Asia hands like Green but also with former Obama officials such as Evan Medeiros, who filled the same position in the White House.
According to well-informed sources familiar with the administration's thinking, senior Asia national security advisor Matthew Pottinger will head to Japan and Korea by this weekend to try to head off a deepening crisis.
The export controls imposed by Japan and the hardline statement delivered on Monday in Seoul by South Korean President Moon Jae-in, calling on Korean businessmen and society to be prepared for a long economic conflict with Japan and to end reliance on Japanese suppliers, seems to have deeply alarmed U.S. officials.
"They seemed surprised a bit at how quickly the situation deteriorated," the informed source told me. "The view in the White House is that this is all Moon's fault, but Japan has now created a dynamic they didn't anticipate."
The decision to dispatch Pottinger to Asia is not the only effort going on behind the scenes. According to a senior former South Korean official who has been an active voice for good relations between the two countries, there are strenuous efforts being made in private to open up channels of communication between Seoul's Blue House and Tokyo's Prime Minister's Office.
Former senior American officials are also trying to aid these attempts to restore communication but they believe neither Moon nor Abe are prepared right now to respond. Both leaders are thinking more about domestic politics – Abe, of course, is facing an election this coming weekend while Moon clearly sees the appeal to Korean nationalism as a way to stave off criticism of his failed diplomacy with North Korea.
Worries growing in the U.S.
Meanwhile, the Trump administration was facing growing criticism from U.S. foreign policy elites over its failure to take the deterioration of Japan-Korea relations seriously and refusing to actively intervene even though both countries are clearly unable to solve the problems themselves through diplomacy.
"There is a crisis unfolding in Asia, and few are paying attention," former Obama official Medeiros wrote in an article published on Monday in the Washington Post. "Not least the U.S. government, which is probably the only actor that can fix it."
American policy makers are well aware of the reality that Tokyo's latest moves to restrict exports of critical chemicals to South Korea follows a series of Korean actions, including the scrapping of the comfort women agreement of 2015, and the South Korean Supreme Court order to Japanese companies to pay compensation for Korean forced laborers used during the wartime period. The subsequent order to seize Japanese company assets, and the Korean refusal to accept a proposal to seek arbitration under the 1965 agreement to normalize relations, "crossed Tokyo's red line," wrote Medeiros.
At the same time, American policy makers are not convinced by Japan's official explanation that the latest measures are merely a response to Korean violations of export rules. They view these moves as retaliation against Korea. And in any case, the issue of blame is not significant for the U.S. – more important are the consequences of this apparently uncontrollable spiral of escalatory moves.
"The geopolitical and economic costs of this conflict are substantial and rising," Medeiros wrote. "Both sides may have technical merits to their arguments, but they are myopically damaging their larger diplomatic and economic interests, as well as those of the United States."
Until this week, the Trump administration has been entirely focused on its attempt to forge a deal with North Korea. To the extent they were even aware of the Japan-South Korea tensions, Secretary of State Mike Pompeo and President Trump have tended to see this as a distraction from the North Korea goals.
U.S. policy makers now worry that the only beneficiaries of this clash between their two main security allies will be China and North Korea, which are happy to see this kind of breakdown of security cooperation.
"It is almost criminal, though not surprising, that the US has not stepped up in its familiar role as mediator," a former senior U.S. government official told me.
"After all, the impact on the supply chain alone impacts US interests directly. It is a serious indictment of Trump and a direct consequence of the "America First," worldview. It is depressing and the real winner, of course, is China."
Tokyo Loses its Credibility
Japanese officials insist that the measures they took to require exporters of three chemicals to apply for individual licenses to send the products to South Korea are not a restriction on free trade, and are consistent with international rules. They cite cases where South Korean companies may have not effectively controlled the use of these chemicals.
These claims are viewed with considerable skepticism in the U.S., even by those who recognize the responsibility of the Moon administration for triggering this crisis. Japanese officials have insisted that this was not a retaliatory measure and was not directly linked to the issue of forced labor.
But emails from Japanese Foreign Ministry officials to American reporters alerting them to the export curbs also contained fact sheets about the forced laborers dispute, undermining their claim the issues were not connected.
On Monday, a lengthy story in the New York Times compared the Japanese export measures to the tariffs imposed by President Trump on steel, aluminum and other goods on the grounds of national security. This view echoes that of the Moon administration which has seized upon the export measures to claim that Korea is the victim of a Japanese politicization of trade. Japanese officials are unhappy about these reports and aware that their actions are now the subject of growing criticism.
But "the policy is led by politicians, not by officials from MOFA and METI," referring to the foreign ministry and ministry of economy, trade and industry, says a Japanese expert with close ties to the Prime Minister's national security secretariat. There is a recognition behind closed doors in Kasumigaseki that this was a mistake.
Similarly, while President Moon has placed great pressure on Korean businesses and politicians to fall into line behind his nationalist rhetoric against Japan, there are considerable voices within South Korea who think this is also a disastrous mistake.
"I am also concerned about continuing downward spiral of Korea-Japan relations," the former senior South Korean official who maintains close relations in Japan, told me in confidence. "There should be diplomatic efforts at the highest level as soon as possible. But I feel that both sides do not seem to be ready to do so at this moment."
The former Korean official opposed the moves made by the Moon administration to dismantle the Comfort Women agreement and seize Japanese corporate assets. Nevertheless, he says, the use of economic retaliation by Japan undermines the liberal international system which Japan helps to lead.
"It will surely tarnish the good image of Japan in both Korea and in the international community," the former official told me. "Korea is not yet ready to engage in an economic war with Japan. The public in general wants to see good relations with Japan. But if the Japanese action lead to economic calamity for Korea, the bilateral relationship will be difficult to recover even when a conservative government returns to power in Korea."
It may, however, be too late for these efforts from Washington and between Seoul and Tokyo to halt the slide into a breakdown of relations. "Washington will not do it seriously," suggests a former senior Japanese foreign ministry official. "And it wouldn't be successful even if they did do it seriously."
Still the U.S. retains powerful leverage in Seoul, where Moon is desperate to see success of Trump's diplomacy with North Korea. And Abe, once the Japanese election is over and he faces renewed trade talks with Washington, may not want to defy the American administration. An opening exists to at least halt the escalation and buy some time for diplomacy – provided there are still diplomats left in Washington with the authority to act.