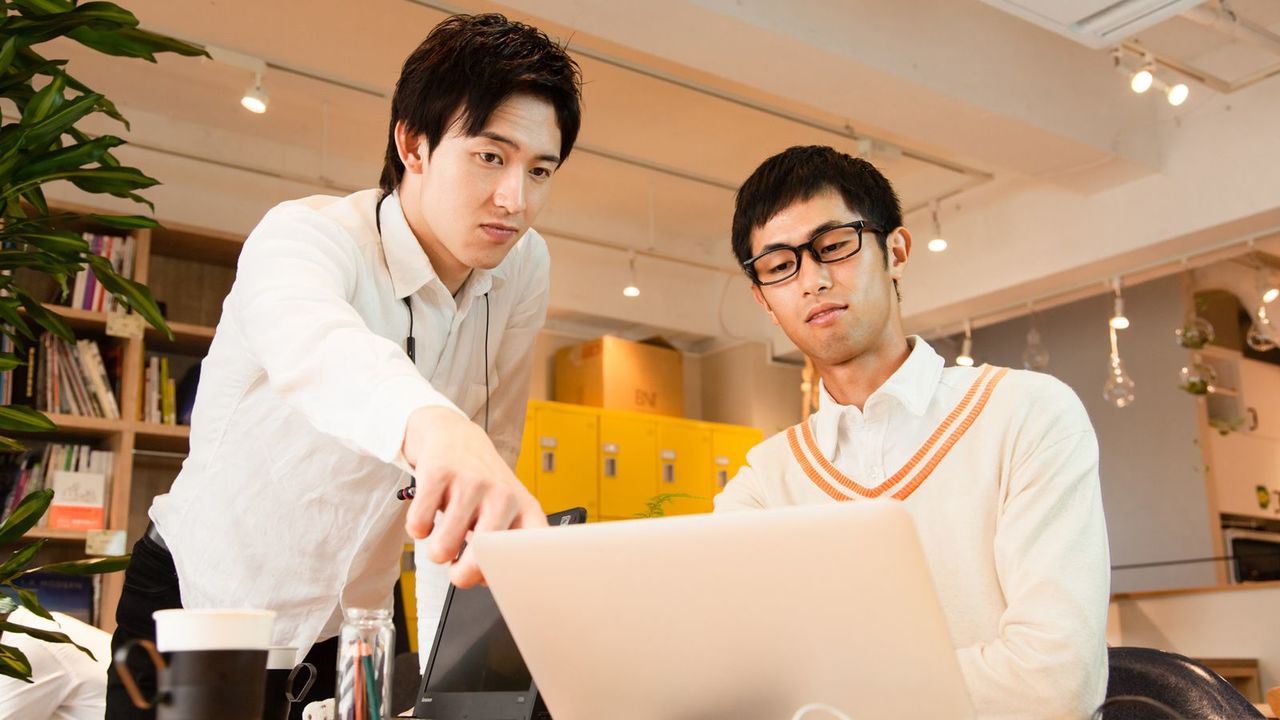 The fiercest conflicts over the work style reform bill currently being deliberated in the Diet have focused on working hours. Yet the outcome of these debates over the specific details of the legislation will have only a modest impact on the real working life of Japanese citizens.
The more critical questions are: How vigorously will the government implement the reforms? And how aggressively will Japanese employers and workers follow through?
Critics of the bill have focused particularly on the extension of the discretionary work system, which allows employers to pay certain categories of workers a fixed salary based on presumed working hours rather than actual hours tallied.
The government has already withdrawn this part of the bill, after Prime Minister Shinzo Abe cited questionable data in defending this proposal in Diet deliberations. Opponents have also targeted the high-level professional exemption for overtime rules, which would allow employers to pay certain professionals, such as researchers and analysts, a fixed salary without paying extra for overtime.
These two reforms to overtime rules make sense for certain classes of white-collar workers, who should be compensated for productivity more than for the number of hours spent on the job. They also reflect actual business practices for these workers, who do not usually request overtime pay even when they work more than the specified number of hours.
The critics of these measures are understandably concerned that employers may seek to expand the scope of exemptions further to job categories for which overtime pay makes more sense, or to use overtime exemptions as a way to reduce overall compensation. So labor representatives should remain vigilant to monitor actual firm practices, and oppose any future revisions that go too far.
Finally, critics have charged that the proposed 100-hour monthly ceiling for overtime hours is too high – and they are right. Under the draft bill, companies would only be allowed the 100-month maximum for a single month; and they could not exceed an average of 80 hours for any 2-6 month period or a total of 720 overtime hours per year.
Ideally, the government should push these ceilings lower. But the bill takes an important step forward by specifying overtime limits and by strengthening enforcement.
Ultimately, however, the debate over the detailed provisions runs the risk of obscuring the larger goal. How can government and industry rethink the employment system to achieve the win-win solution of improved worker welfare and higher labor productivity?
As stressed in the first installment of this article, the labor shortage presents a unique opportunity for government and industry to shift from the zero-sum enterprise of shedding workers and lowering labor costs toward the positive-sum goal of enhancing work life and boosting productivity.
Fewer Hours, More Production
With respect to working hours, the goal is simple to articulate yet difficult to implement: reduce working hours and raise productivity. In essence, companies would expand the workforce and enhance productivity by improving worker welfare.
They could attract more workers by reducing work hours, and offering greater diversity in work styles. They might even improve productivity by reducing working hours if they could shift the primary goal from clocking hours to delivering results. Kokuyo's "Work Style Innovation" Department reportedly recommends that managers focus on reducing meetings, emails, and preparation of materials, while improving internal communication and the management of employees' goals.
After all, workers who are happier with their workplace and better matched for their jobs should perform better. But to pull off the "win-win" solution, companies will have to reorganize work, revise work categories, and deploy information technology in novel ways. They will not only have to reduce total work hours, but enhance flexibility in work shifts and diversify work styles, including telework.
Government and industry work style campaigns have already reshaped the public discourse. Browsing the bookstores in Tokyo recently, I found plenty of signs of the work style movement, with a plethora of books that reference the term, mostly "how to" books on implementing change at the company level.
The National Diet Library search engine provided the following results for titles that contain "hatarakikata kaikaku": 17 books in 2014, 50 in 2015, 177 in 2016, and 909 in 2017. And a Nikkei Shinbun article search found 17 articles with "hatarakikata kaikaku" in the title in 2013, 58 in 2014, 114 in 2015, 698 in 2016, and 2057 in 2017.
To their credit, government officials recognize that declaring work style reform as a goal is not sufficient. The Ministry of Health, Labor, and Welfare (MHLW) began publicizing model companies on work hours on its web site in 2015, even before the primary work style reform council (hatarakikata jitsugen kaigi) had begun deliberations.
And in 2016 it set up "work style promotion headquarters" in its regional branches. Meanwhile, even Keidanren joined the effort with a "Work Style Reform Challenge 2017" comprised of four elements: a specific action plan, a joint declaration (along with other business associations) to rethink corporate customs, a campaign to promote taking holidays, and related public relations activities.
Signs of Progress
It is easy to make fun of these various campaigns, because they cannot guarantee actual results at the workplace level. But a wide range of surveys confirm that companies really are changing their practices, albeit less than one would hope.
A 2017 MHLW survey found that companies reported promoting vacation time (54% of firms), monitoring long work hours (60%), introducing flex time (23%), allowing telework (5%), introducing new job categories such as limited regular workers (7%), improving conditions for those with child care or elder care duties (46%), and transmitting a message on work style reform from top management (29%).
An NTT Data Institute of Management Consulting survey found that the percentage of firms engaging in work style reforms increased from 22.2% in 2015 to 36.4% in 2017. Respondents noted that benefits included fewer work hours (26.0%), greater ease in taking breaks (25.2%), feeling more relaxed (23.8%), better health (16.5%), and higher productivity (15.3%).
And a Vorkers survey found that the average overtime hours per month of those surveyed dropped from 44 hours in 2014 to 32 hours in 2017. Companies have also been deploying work style reform as a recruiting tool.
A Mitsubishi UFJ Research and Consulting 2017 survey found that new recruits valued more holidays and less overtime (cited by 41.5% of respondents) over wage growth (34.4%) in terms of what they expect from their new companies for the first time since the survey was first conducted in 2004.
Ultimately, the fate of Japan's work style reform hinges on the ability of ministry officials, industry associations, labor unions, and individual managers and workers to persist in monitoring progress and to insist on results. The ministry publicity campaigns and administrative guidance certainly help, but they will sometimes require backup via more forceful means of enforcement.
And if managers really want their workers to work shorter hours, they may have to turn off the lights, lock the doors, and head home early themselves.