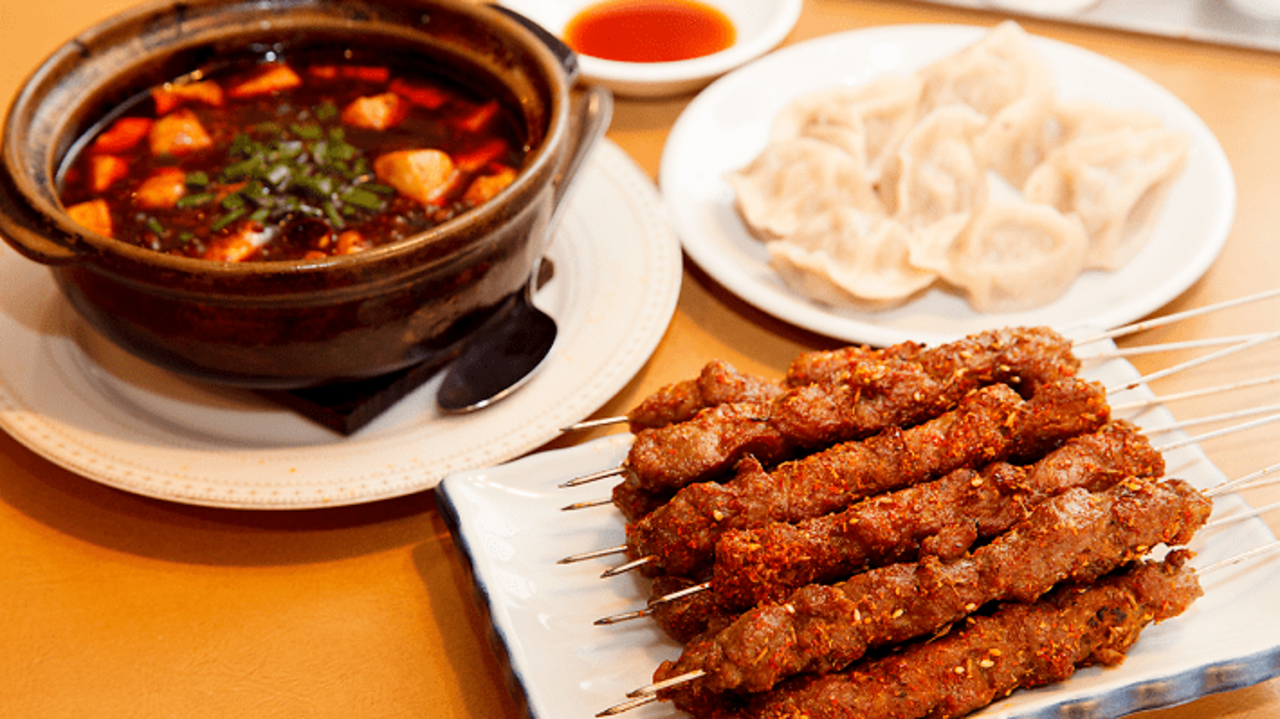 Your duas (prayers) have been heard: halal food has finally started going local in Tokyo, with a growing number of Japanese-style restaurants rolling out halal menus.
No more relying on foreign foods while not being able to savour ramen, yakiniku or teishoku – with our dear city gearing up for the Olympics, more and more Tokyo eateries are attempting to cater to diverse dietary requirements, much to the delight of residents and visitors alike.
Note that although the restaurants listed below have halal certifications for their ingredients or a specific part of their menu, alcohol may be served to customers who request it; as one owner put it, it's virtually impossible to run a restaurant without boozy drinks in Japan.
1. Nishi-Azabu Hide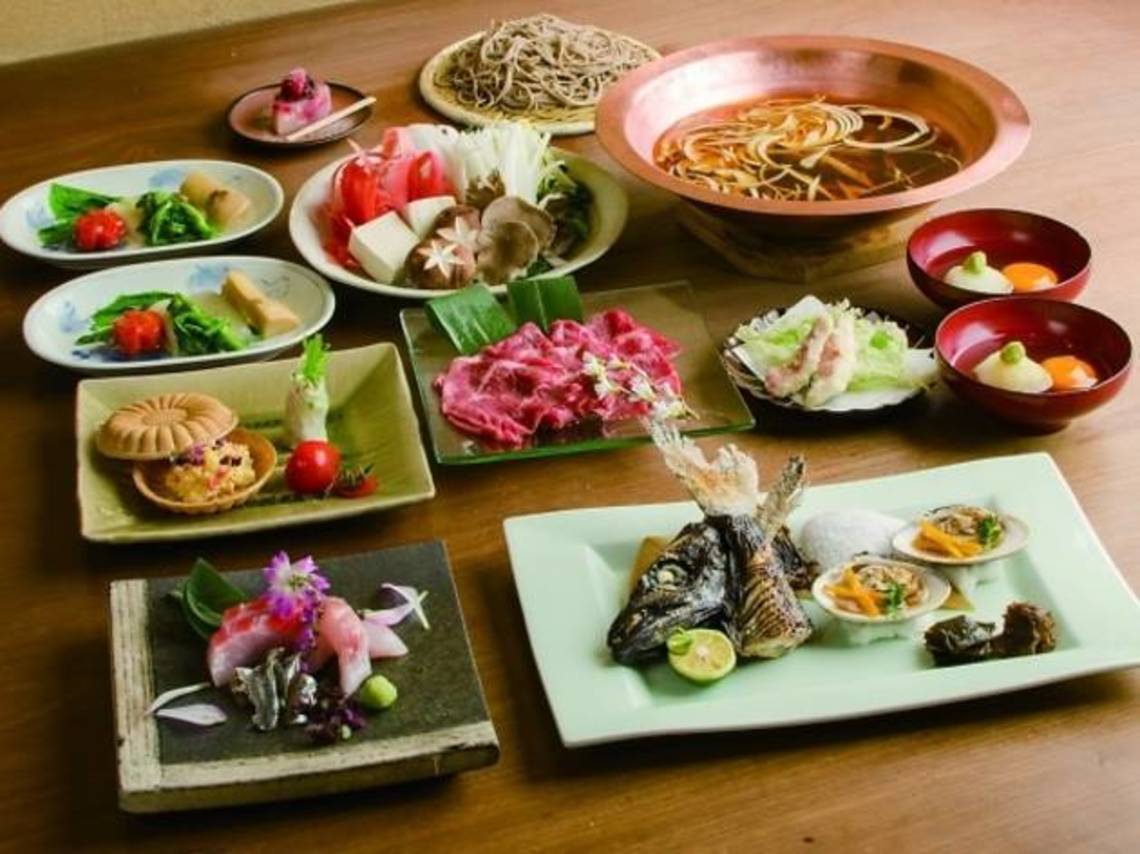 You'll be able to transport yourself over a century back in time at this very refined 'Edo-style' restaurant, which also happens to be the first place to receive a halal accreditation from the Emirates Halal Center's newly established Japan office (note that they still serve alcohol).
The menu consists exclusively of two eight-course set meals: the Shabusuki, complete with dishes such as the 'seasonal obanzai', 'morning-caught seafood creation' and tempura, and the Ikiyoi (literally 'imbibing') in which the highlight is 'the best Koshihikari hotstone rice in Japan'.
We opted for the latter, and were indeed treated to a feast, both for the stomach and the eyes. Fresh seafood and vegetables, sourced from select farmers and fishermen in the Tokyo area (hence 'Edo-style'), are used to draw out a very satisfying sense of umami. A meal at Hide doesn't come cheap (meals start from ¥8,000, excluding drinks), but it's a great upscale Japanese culinary experience that also happens to be halal.
2. Tokyo Chinese Muslim Restaurant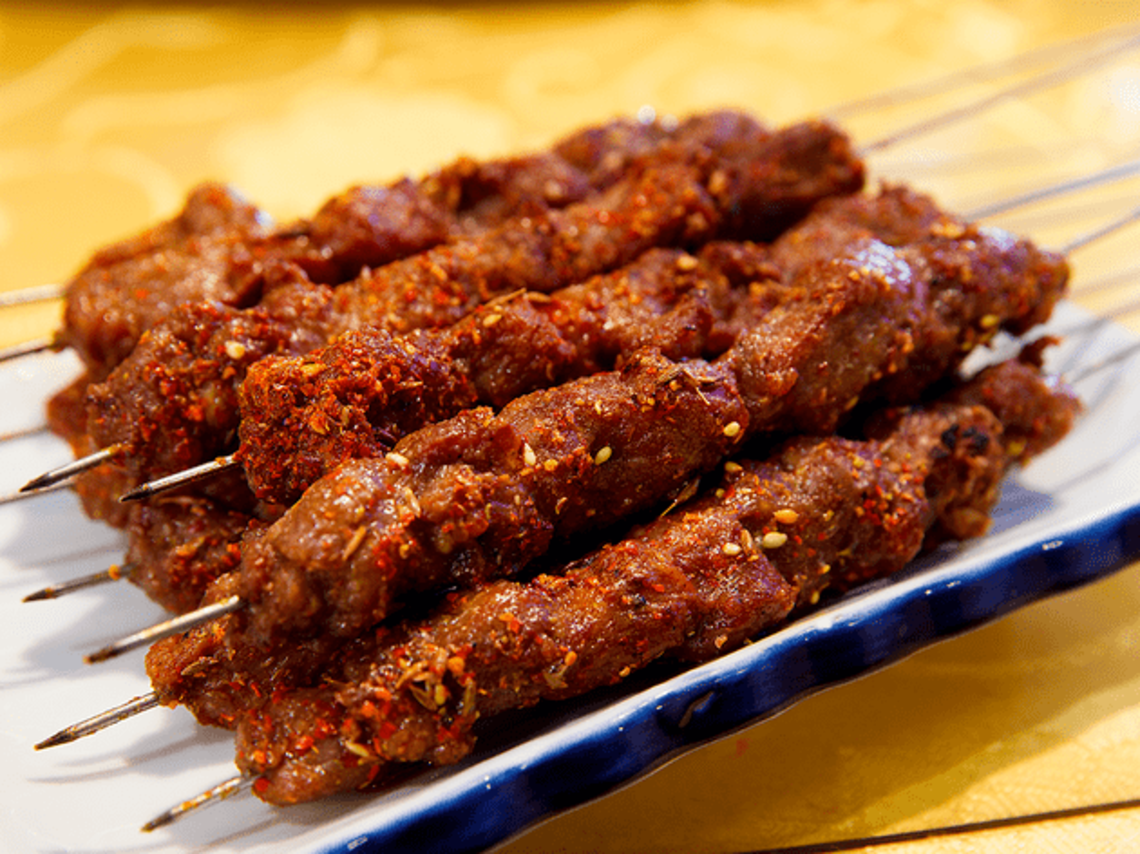 Yes, we know we said Japanese-style food in the intro, but we'd argue chuka-style dishes are as much part of Japan's culinary heritage as chicken korma is part of the British. This restaurant manages to conjure up some extremely tasty halal Chinese food, meaning that even the scrumptuous mapo dofu is served with certified beef mince rather than the pork-heavy variety you'll get at most Chinese places in Japan.
Definitely have the lamb skewers, which come richly seasoned with cumin and chilli (slightly spicy for a Japanese palate perhaps, but toned down from the originally fiery streetside version), the boiled dumplings with lamb and the aforementioned mapo dofu – all three made us feel as if we'd just been transported to Kashgar or Xi'an. As our previously Chinese-food-averse, non-pork eating dining mate put it: 'If this is Chinese food, I'm a convert.'
3. Sumiyakiya Nishi-Azabu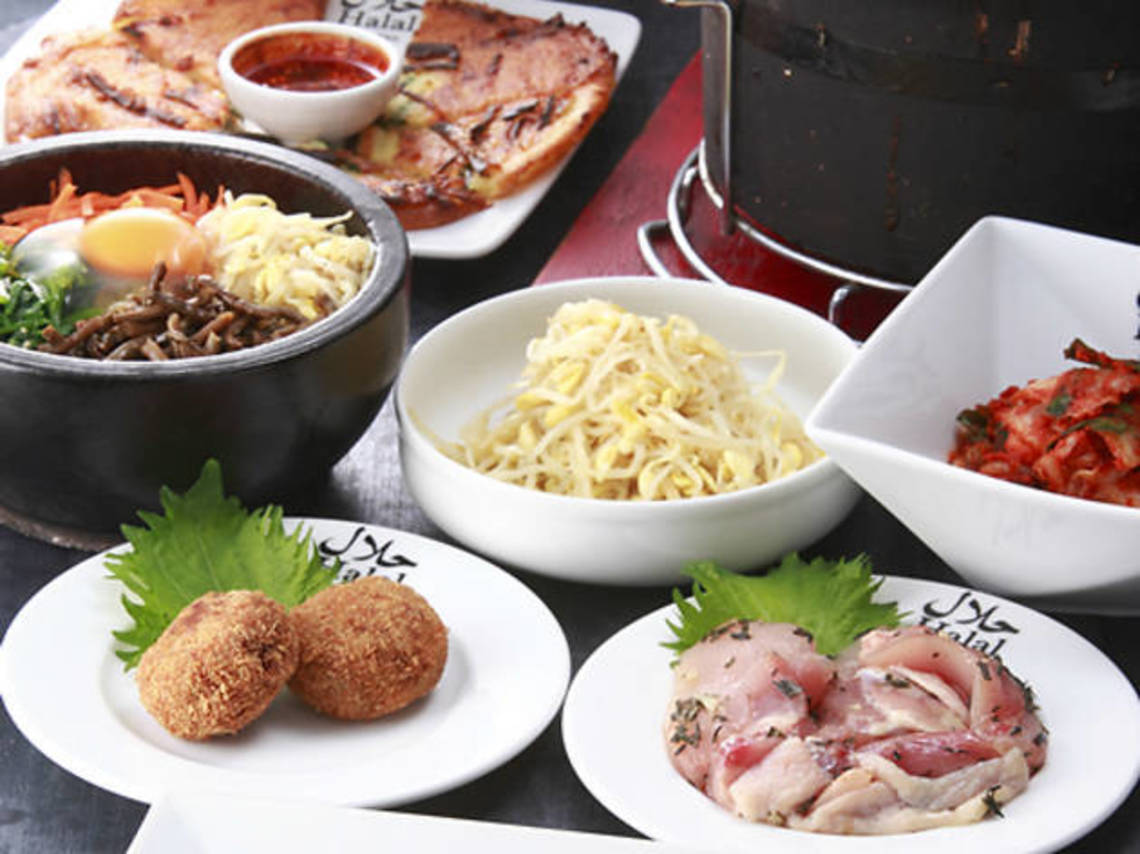 Reopened after a month-long renovation in late March 2017, Sumiyakiya is the go-to place for some very succulent halal yakiniku with a Korean twist. You can order cuts of halal wagyu and side dishes à la carte, but it's a much better idea to stick to their recommended 'course' menus.
We had their signature Sumiyakiya set; for ¥4,000, you'll get three different cuts of meat, a generous salad, liberally filled bowls of homemade kimchi and beansprout namul, buchimgae (Korean pancake), fried rice, a changing side dish and, of course, salad leaves to wrap your meat in – in this part of town, we'd argue that's a rather good deal. It's popular with tour groups too, meaning reservations are pretty much essential (and even then, prepare for a wait).
4. Honolu Ebisu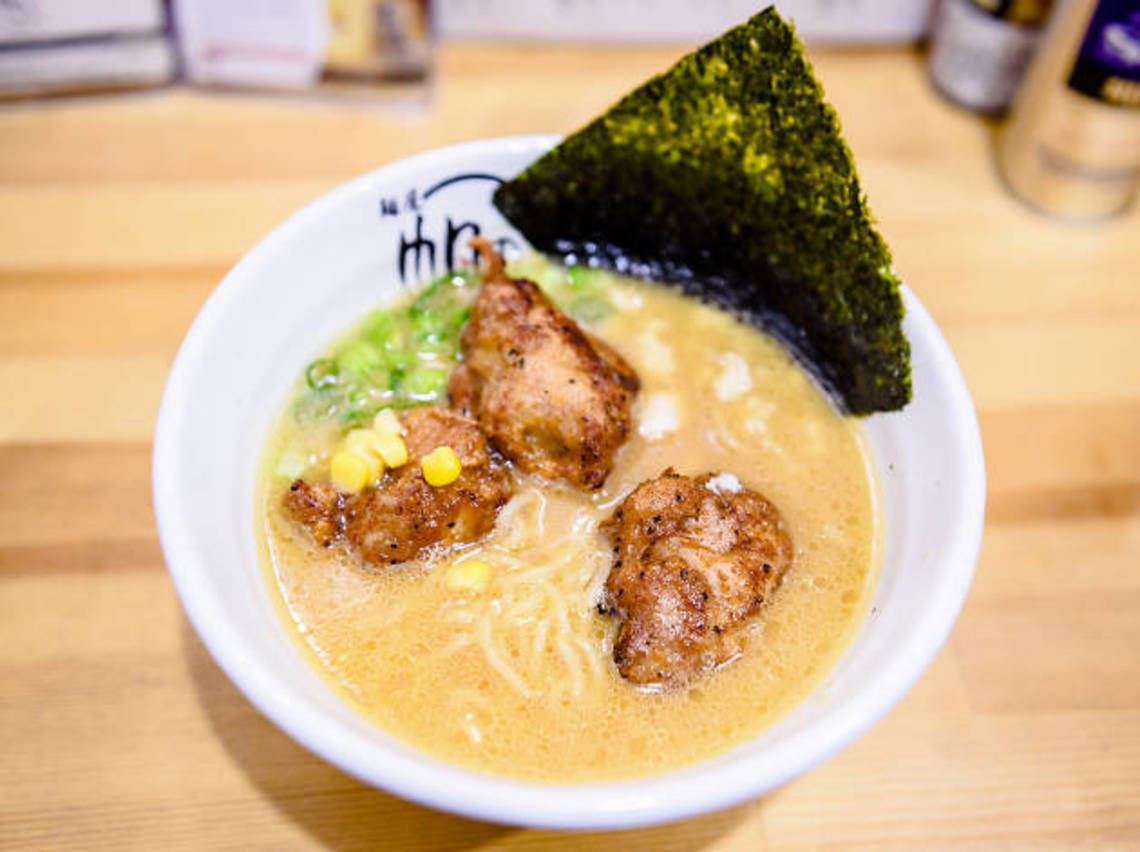 Honolu is set down a sloped street right next to the end of the skywalk leading from Ebisu Station, and serves up some quite creative halal ramen. We tried their pak chee (coriander) ramen, which at first glance looked like a bowl filled only with ample amounts of the green leaf and a lone blossom-shaped carrot. The chicken-based soup found underneath was very light and refreshing, and almost felt more like pho than ramen. The fried chicken ramen, on the other hand, was topped with good-sized chunks of chicken and had a nice depth to it, with a denser broth than you'd expect from your average chicken soup.
A special mention goes to their halal-certified Nikkoken gyoza, which are made with chicken and tofu – we ordered seconds. Whether Muslim or not, Honolu Ebisu is worth a try for a new take on ramen.
5. Hanasakaji-san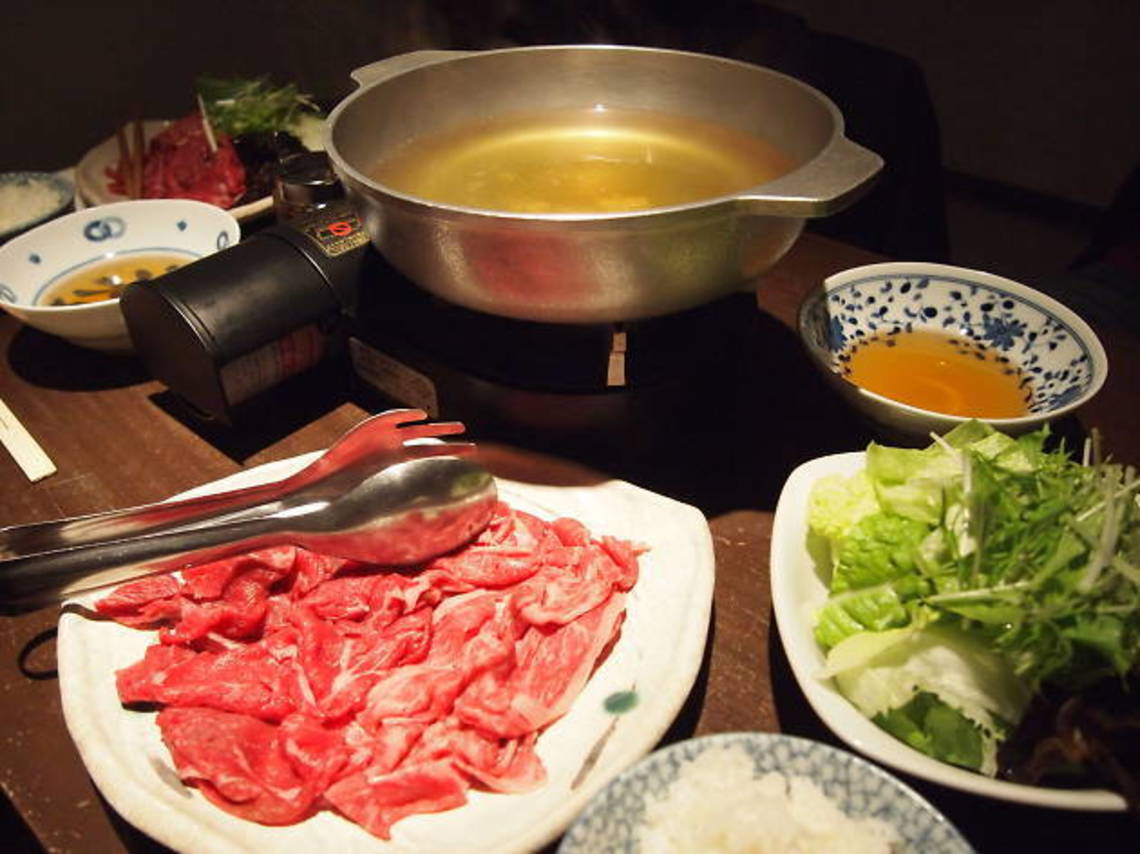 Halal wagyu, that mythical thing, actually exists – and it's served up in shabu-shabu form at Hanasakaji-san in Shibuya. The meat is sourced from Miyazaki in Kyushu, where one of the few halal butchers in the country works his magic on the beef before sending it to be served in rather tasty form here.
When we visited, there were two halal shabu-shabu courses, with both options seeing bang-on flavours (it's hard to mess up shabu-shabu, to be fair, unless you extremely overcook your own meat), and portions just right for the average eater. No alcohol is served, and all non-halal ingredients are outlawed from the place. Whether you're looking for halal shabu-shabu or just an upscale washoku dinner, Hanasakaji-san is a safe bet.
6. Sekai Cafe Oshiage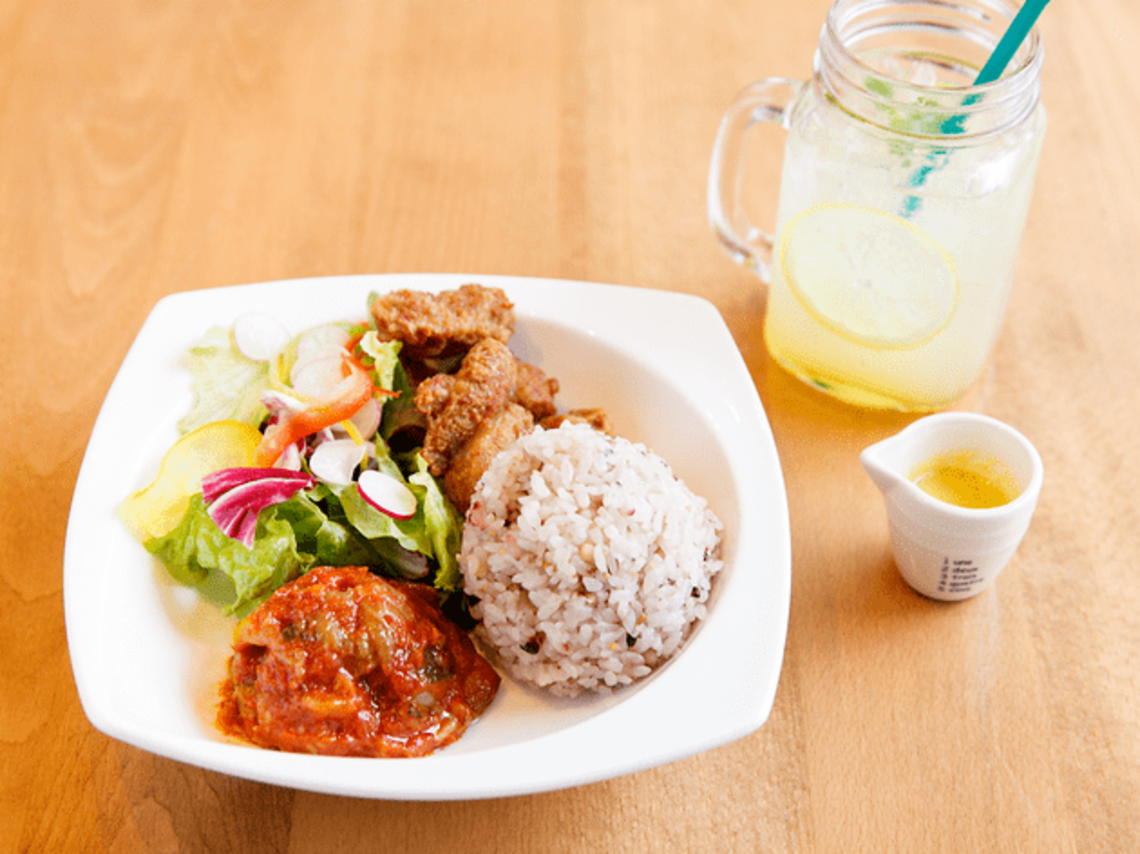 Sekai Cafe is a godsend for anyone with dietary requirements on the tourist trail: their two ventures (Asakusa and Oshiage) both offer fully halal and vegetarian/vegan options. For Japanese-style offerings, head to the Oshiage outpost, which does great soy-based karaage, Japanese curry, taco rice and vegan desserts.
Everything's put together with 100 percent halal ingredients, and those looking for meat-free options will find plenty to choose from as well – our carnivorous tasting team was fooled by both the soy karaage and the curry, which both tasted and looked closer to real meat than any veg version we've seen to date. Lunch sets are around ¥1,000, everyone on the staff speaks English, free wi-fi is available, and there's a prayer space-meets-nursing area on the second floor.
Its older sister, Sekai Cafe Asakusa, is where to head if you feel like a burger (check out the fish version) or a pizza, as they focus on a more Western-style menu. If you've just landed in Tokyo, Sekai Cafe is a great place to find your bearings and fill up before heading out on your city adventure.
7. Ramen Ouka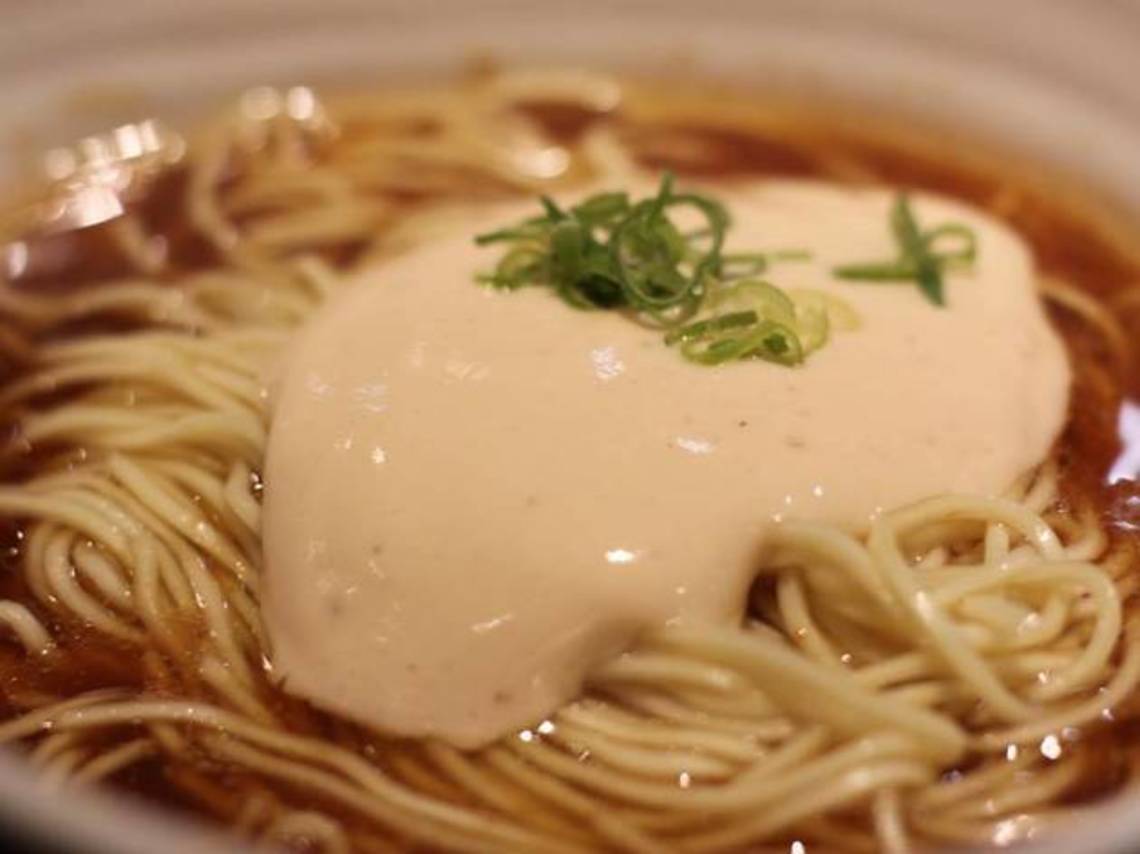 Owned and staffed by muslims, Ramen Ouka's menu is very simple, and all the better for it: halal ramen, 'halal spicy ramen' and vegan ramen, all available in sizes from small to extra large, and a few extra toppings. At ¥1,100 for a regular-size ramen, which might not fill you up completely if you're hungry, it's not the cheapest place in town, but this is offset by the complimentary bowl of rice (to make ochazuke) and specialist tea at the end.
We opted for one spicy and one normal version: both came with a topping of roast chicken, some baby corn and an egg (note that the 'roast chicken' option on the vending machine is simply an extra round of toppings, not a side dish).
The spicy version definitely had a bit of zing to it (although you might want to ask for extra chillies if you truly like it hot), whereas the normal version was more citrussy by virtue of the yuzu-based 'meringue' on top; the combination of the sea bream-based broth and relatively thin noodles meant that both versions were decidedly light and refreshing, and would not even feel out of place on a hot summer day.
8. Gyumon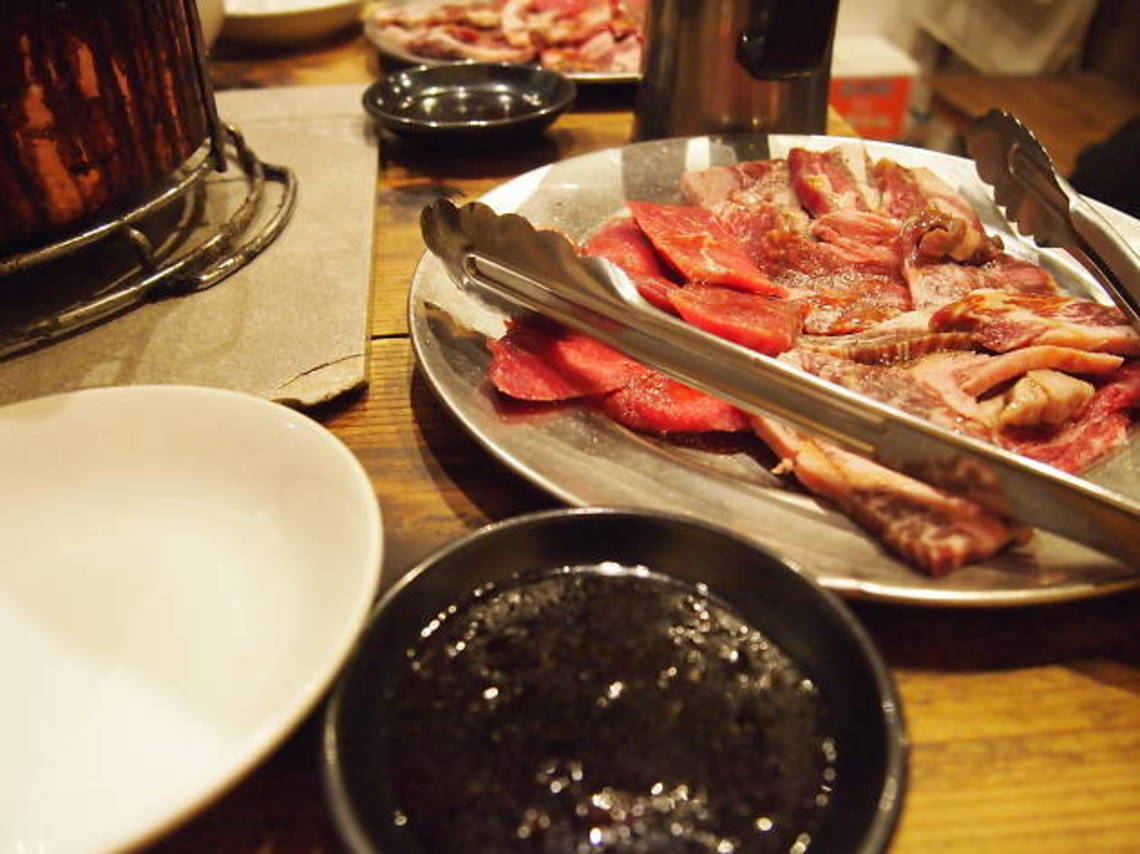 This small yakiniku joint is tucked away in an alley just off Meiji-dori, a ten-minute or so walk from Shibuya Station. Their scrumptious cuts of cow for you to grill come in halal sets too, with the menu having been certified by the Malaysia Halal Corporation. The ¥4,000 set is probably the best option, as it features three types of their signature beef cuts. If you're a large eater, you might want to order an extra round (check with staff for options), but the portions are just about right if you pace yourself.
Out of all the current halal options in Tokyo, we'd argue that this is the most 'authentically Japanese' experience – smoky, intimate and slightly rowdy at times, just like all the best yakiniku places are. It's popular with locals and tourists alike, so be sure to reserve in advance (by phone) if you want to be guaranteed a seat. Note that alcohol is served upon request to non-Muslim customers.
9. Yoshiya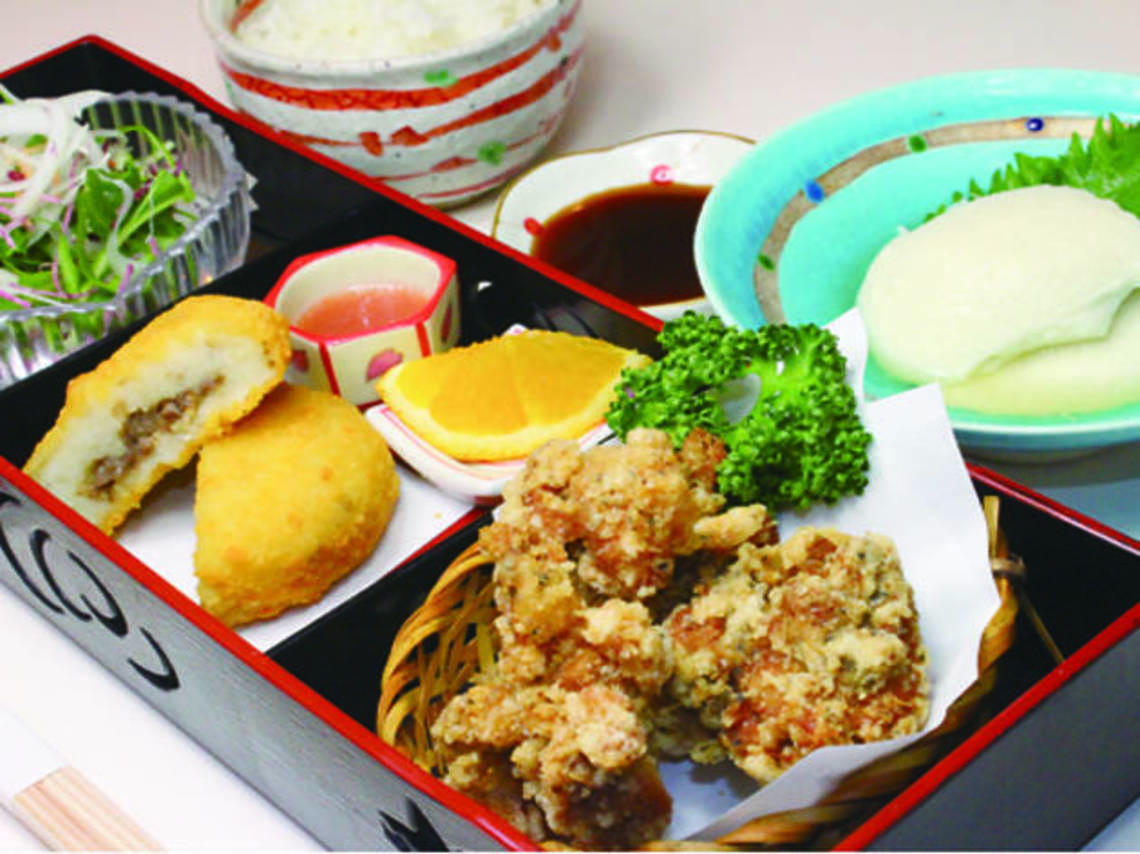 This teishoku-ya inside Shinjuku Station is the sister shop of the namesake, halal-certified Yoshiya in Kyoto, and offers an extensive range of Kyoto-style set meals, as well as three different halal teishoku. We didn't find the latter to be exceptionally noteworthy, but they do serve their purpose as a halal-certified introduction to the world of teishoku.
Far more interesting is the selection of croquettes, both their mahou korokke (magic croquette) and the tofu croquette. Both are soft yet packed with flavour, and most surprisingly, the magic croquette contains no meat at all – it was inspired by Kyoto-style veggie fare, which uses no meat or alcohol in the preparation process (counter-intuitively, the tofu version isn't vegetarian and contains chicken). Have them either with the 'obento-style' teishoku, or order them as separate side dishes.
10. Asakusa Sushiken
When we found this sushi restaurant, our tasting team was initially somewhat surprised to see it stamped with a halal certification: the reaction by one of our own was basically 'Why are we going to a sushi place? I can go there anytime, it's fine!' However, if you're very strict in your beliefs regarding vinegar use, then this is the place for you.
Vinegar is used in the sushi rice, but it's a halal-certified version, while mirin, often used for sushi such as unagi and sometimes used instead of sugar in the rice, is completely outlawed.
The sushi is good enough flavour-wise, but if you ascribe to the view that 'vinegar will kill you before it makes you drunk, therefore it's permissible', and don't mind uncertified vinegar, then you'll be able to expand your taste sensations (and have tastier rice) by checking out our top sushi restaurant picks. Note that the opening hours are somewhat flexible – our visit saw the shop stay open until 4pm at lunchtime.
Related articles from Time Out Tokyo