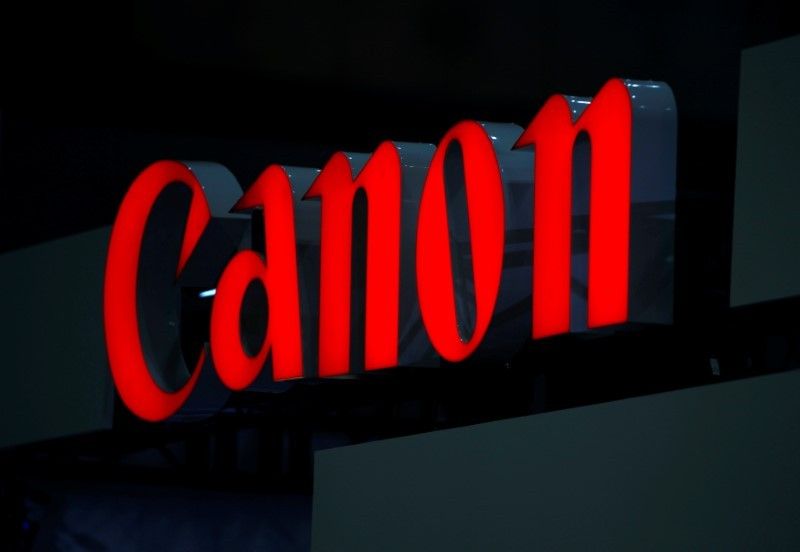 TOKYO (Reuters) - Japan's Canon cut its full-year operating profit forecast on Wednesday as the yen's strength in the wake of Britain's vote to leave the European Union slashed third-quarter income by almost half.
The world's biggest maker of cameras and printers lowered its operating profit forecast for the year through December to 235 billion yen ($2.25 billion) from a 265 billion yen estimate in July.
In the three months ended Sept. 30 operating profit declined 48% to 40 billion yen from 77.3 billion yen a year earlier. Five analysts surveyed by Thomson Reuters had estimated an average third-quarter operating profit of 58.3 billion yen.
The increase in the value of the yen against the U.S. dollar and the euro "had a negative impact on net sales of 103.9 billion yen and on operating profit of 36.4 billion yen" for the quarter, Canon said in its earnings release.
Canon's Chief Executive Fujio Mitarai had said in June he was "very dismayed", after the Britain voted to exit the EU. Foreign sales account for four fifths of Canon's revenue, with Europe, its biggest market, making up almost a third of the total.
Beyond unfavourable currency rate changes, the company, also faces a longer term issue of nurturing new businesses that can sustain profit growth as demand for its mainstay cameras and printers wanes.
In the most recent quarter Canon said demand for its cameras, laser printers and home-use ink jet printers waned, while it saw more robust sales of manufacturing equipment used to make flat panel displays.
($1 = 104.2300 yen)
(Reporting by Tim Kelly; Editing by Muralikumar Anantharaman)