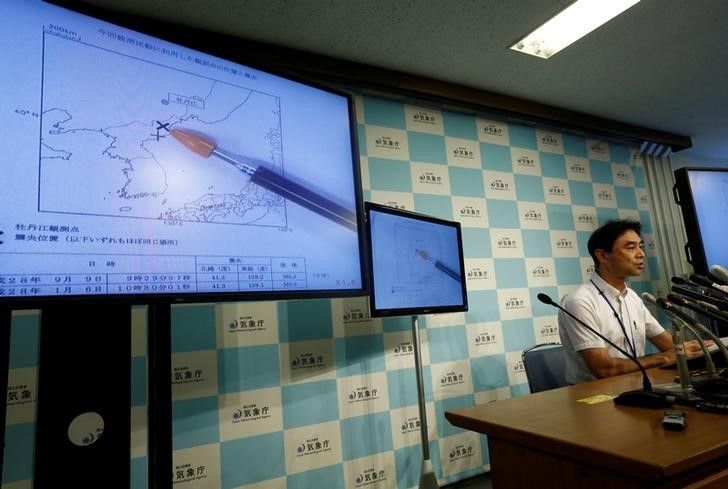 BODOE, Norway (Reuters) - A nuclear test by North Korea on Friday, if confirmed, would be a serious provocation and a significant threat to stability in the Asia-Pacific region, the Pentagon said on Friday.
U.S. Defense Secretary Ash Carter, on a visit to Norway, will remain in close contact with South Korea and other allies in the region, spokesman Peter Cook said in a statement.
If confirmed as a nuclear test, "it would be yet another flagrant violation of United Nations Security Council Resolutions, and a serious provocation that poses a significant threat to the peace and security of the Korean peninsula and the stability of the Asia-Pacific region," Cook said.
(Reporting By Philip Stewart, writing by Alister Doyle and Terje Solsvik; Editing by Gareth Jones)