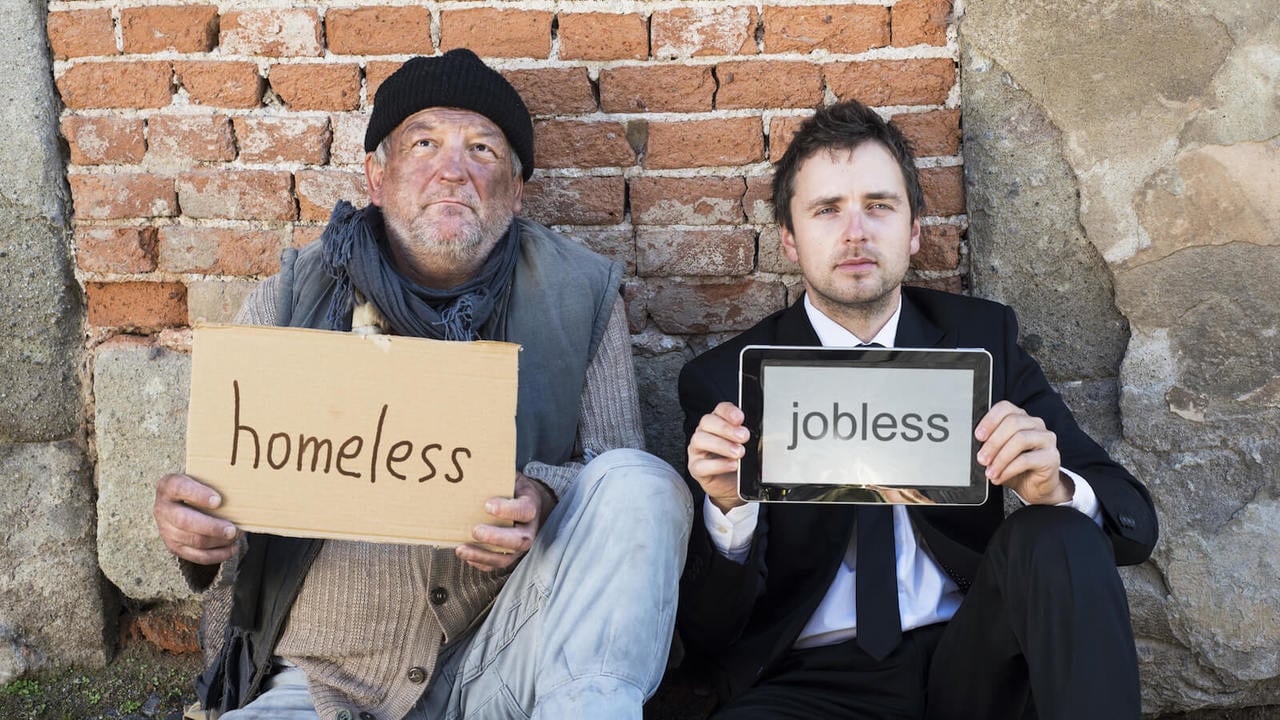 BERKELEY – From 2005 to 2014, the real income of two-thirds of households in 25 developed economies was flat or fell. Only after very aggressive government intervention in taxes and transfers have some countries been able to hold families at least even.
This experience holds lessons for countries like the United States, where inequality and income distribution loom large in the run-up to November's presidential and congressional elections. What can the U.S. learn from what works?
The U.S. is a global outlier in tying much of its social safety net to employment. Social-welfare spending averages 23% of GDP in Europe, but only 16% in the U.S. And the U.S. is an especially distant outlier when it comes to families: only three other countries – Tonga, Suriname, and Papua New Guinea – lack a national policy on paid family leave.
Successful policy initiatives
There are, however, many successful policy initiatives in the U.S. For example, Pete Weber, a retired business executive from Fresno and a member of the California Republican Party's executive committee, is at the forefront of a nationwide movement of efforts to think boldly about how to move families out of poverty and into self-sufficiency.
The Fresno Bridge Academy, founded by Weber in 2010, has received statewide and national acclaim for its results – not only its success with individuals in need, but also its cost effectiveness. The program is an 18-month employment-training program that also provides support services for families – including computer-literacy classes, résumé assistance, parenting classes, and tutoring for children – through its non-profit umbrella agency, Reading and Beyond.
Located in the poorest postal code in California, the program has helped 1,200 families who enrolled voluntarily and is funded to serve an additional 2,300 families over the next two years. To date, 80% of enrolled families have gained employment or significant wage growth, and 80% of those that do, retain these gains a year later. Thirty percent have achieved full self-reliance within just 18 months.
The Fresno scheme, funded by an innovation grant from the SNAP (formerly food stamps) program, is rigorously outcome-based and quantitatively assessed. It has generated $22 of benefit for every dollar invested, with $16 going to the families and $5 going to taxpayers (mainly in the form of higher revenues and reduced outlays for food stamps).
While the circumstances in Fresno are particular to the agricultural economy there, Weber believes the program is scalable and is already extending it to two other California counties (San Joaquin and Napa). Through a broader effort with California Forward's Economic Summit, Weber is embedding the lessons from Fresno in an effort to move a million families out of poverty in the state by 2025.
New approaches such as that taken by the Fresno Bridge Academy come at a time when both the left and the right are questioning current anti-poverty programs. By some estimates, since President Lyndon B. Johnson launched his "War on Poverty" in 1964, total spending on the fight has exceeded $22 trillion. Yet the front isn't moving. The official poverty rate in the U.S. seems stuck at roughly 15%.
On the right, Speaker of the U.S. House of Representatives Paul Ryan's Expanding Opportunity in America anchors the view that America already spends enough and just needs to spend it better. Ryan's plan focuses on integrating programs into an "opportunity grant," expanding the earned income tax credit (EITC), and criminal justice reform – all while encouraging economic growth, so that job creation does the heavy lifting.
On the left, organizations like the Opportunity Institute (full disclosure: we both sit on its board of directors) argue for targeted spending, particularly in early education; linking college to careers; and reducing criminal recidivism. Democratic presidential nominee Hillary Clinton's policy platform proposes new programs to address these issues, with a particular focus on family leave and early childhood and college education.
Many if not most scholars who have explored the topic, such as a joint effort by the Brookings Institution and the American Enterprise Institute, include elements from the left and the right – particularly strategies aimed at strengthening families, improving the quality and quantity of work available, and breaking the cycle of recidivism. The EITC also has broad backing (more than three-quarters of economists surveyed by the American Economic Association support expanding it). There is also broad consensus on the need for better quantitative assessment of what works.
Others, especially many in Silicon Valley's technology world and some in the labor movement, are concerned that technology will outpace job creation and leave many out of work. They would prefer a universal basic income (UBI), which would sever the link between employment and income. Swiss citizens roundly rejected that approach in a recent referendum, but the energy devoted to more radical approaches to help those who need it is welcome, even if the specifics of UBI and its cost have yet to proven.
Examples like the Bridge Academy – and others, such as the Federal Home Visiting Program – show that initiatives that are deeply rooted in and tailored to the needs of the communities they serve, and that are driven by evidence of effective outcomes, can work. Unfortunately, we too often embrace the opposite approach: broad-brush national programs with no focus on outcomes.
Only 0.33% for providing skills
Consider the U.S. Department of Agriculture's Food and Nutrition Service. Approximately 88% of its $82 billion in annual spending goes to direct aid (SNAP, or "food stamps") while only 0.33% goes to providing people the skills they need to avoid government assistance. Even worse, none of the skills-focused programs have data to evaluate them.
A "progressive federalist" program would substantially increase this type of spending and rigorously evaluate it. Such a program would set high federal standards but allow cities and states to innovate, then fund what works. It's time to think differently and align our thinking – and our spending – with what actually works.
(C) Project Syndicate