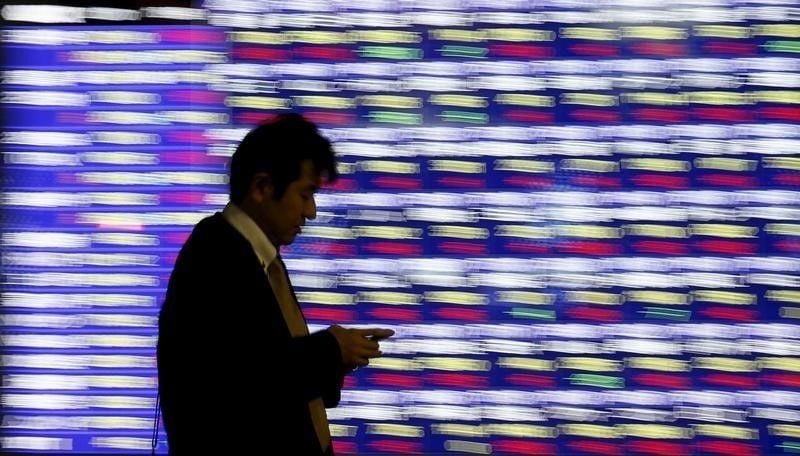 TOKYO (Reuters) - Japanese stocks suffered their biggest daily fall in more than five years on Friday after Britain voted to leave the European Union, roiling financial markets and raising fears of a shock to the already fragile global economy.
The Nikkei ended down 7.9% at 14,952.02 points, after falling as low as 14,864.01 at one point, its weakest since October 2014.
The Nikkei's drop was its steepest since March 2011, when threats of a nuclear catastrophe following a powerful earthquake and tsunami had sent financial markets reeling.
Global markets had generally been trending up in recent sessions on hopes that Britons would choose to stay in the EU, though most polls had indicated it was too close to call.
Pressure on Japanese equities intensified as investors fled to safe-haven assets such as the yen. The dollar fell to as low as 99.00 yen, its lowest since November 2013.
"This is absolutely unexpected," said Norihiro Fujito, senior investment strategist at Mitsubishi UFJ Morgan Stanley Securities.
He said the market was closely watching whether Group of Seven nations will take steps to calm markets.
"If they come up with necessary steps, not just short-term money supply but a drastic move such as pound buying, euro buying or yen selling, the market may stabilize," Fujito said.
Exporters tumbled across the board on the yen's strength, with Bridgestone losing 8.5%, Toyota Motor shedding 8.7% and Panasonic falling 8.3%.
Companies with production hubs in Britain suffered. Hitachi, which manufactures trains in Britain, fell 10.3%. Nissan Motor, which makes cars in the UK, lost 8.1%.
The broader Topix dropped 7.3% to 1,204.48 and the JPX-Nikkei Index 400 declined 7.3% to 10,869.19.
Turnover in the broader market surged to 3.338 trillion yen from Thursday's 1.57 trillion yen.
(Reporting by Ayai Tomisawa; Writing by Shinichi Saoshiro; Editing by Kim Coghill)