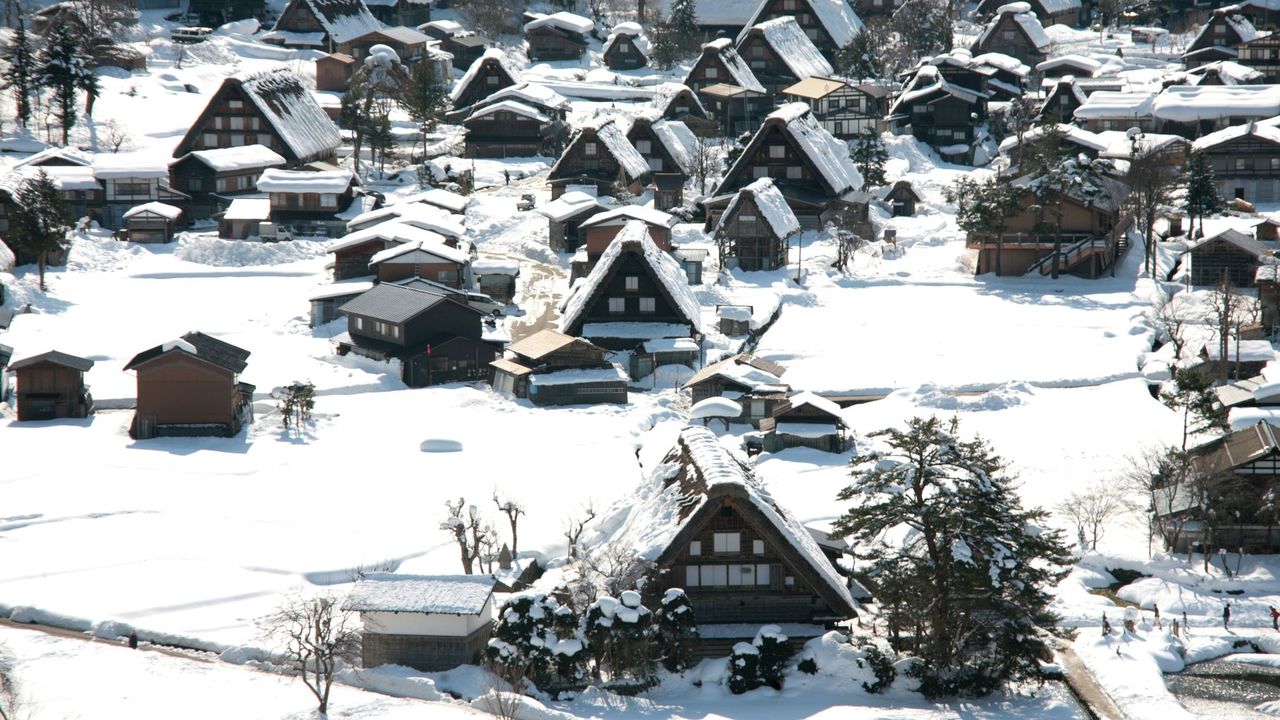 In October 2015, 445,600 Chinese tourists visited Japan, representing a twofold increase over October of the previous year. The mass media have been reporting that rural Japan is now second only to the so-called Golden Route (from Tokyo to Hakone, Mount Fuji, Nagoya, Kyoto, and Osaka), a sign that tourists from China are tired of travel that centers on major cities, shopping, and other such themes.
Even more significantly, subconscious psychological factors linked to Chinese traditions and social environments also appear to be related to the rising popularity of rural Japan among these travelers.
Nostalgia among people from rural backgrounds
Mitsubishi Research Institute (MRI) is currently pursuing a joint research project with a Peking University professor on personal values and consumer awareness among young people in both Japan and China. During this professor's visit to Japan on two previous occasions, we offered tours of university facilities, shopping centers, and so forth in Tokyo, but we noticed that our visitor wanted to see other types of places.
Upon asking which destinations would be more interesting, we received the following reply: "I really want to see some of Japan's farming villages."
In August 2015, we took the professor to a small, central-Japan farming village in Yamanashi Prefecture. Our guest enjoyed walking through agricultural fields with a local professor, was really impressed by a local nursing home, savored some simple yet scrumptious regional cuisine, and had a great time overall.
MRI conducted a survey in August 2015 targeting 1,001 Chinese citizens living in Beijing, Shanghai, and Guangzhou who had experience traveling in Japan. In response to the question "If you were to visit Japan again, where would you like to go?" (multiple answers were allowed) we received 1,141 responses indicating the desire to visit cities in regions such as Hokkaido, Kyushu, Okinawa, Tohoku, Chugoku, and Shikoku. By contrast, we received only 1,088 responses indicating an interest in going to Tokyo, Osaka, Kyoto, and/or Nagoya.
One possible reason for this may be issues in contemporary Chinese society related to the overconcentration of social security and education-related resources in major urban centers, as well as the Chinese hukou (household registration) system, which have given rise to various problems and incongruities.
In 1958, the Chinese government established the hukou system. This made sharp distinctions between urban and rural residents, with urban residents receiving overwhelmingly favorable treatment in terms of minimum wage, medical care, education, and other social security measures. It became difficult for rural residents to relocate their household registrations to cities, particularly China's larger urban centers. Although such disparities have been mitigated to a degree, the inequalities remain pronounced even today.
Distinct disparities exist between people from large cities such as Beijing and Shanghai and people from less urban parts of the country. The best universities, hospitals, and so forth are concentrated in major cities, where they provide ample employment opportunities.
Residents of rural regions are ambitious and driven as they strive to escape from their socially disadvantaged positions, devoting themselves wholeheartedly to their studies with the aim of gaining admission to a good university.
Yet even if they succeed in enrolling at a reputable school, their education may not provide them with employment opportunities later on. The hukou regulations in Beijing and Shanghai are very strict, and in order to register as a resident in one of these cities, one usually has to become a government employee or an employee of a state-owned enterprise—positions so competitive that only one of every one thousand applicants is accepted.
Even if one were to obtain such a position, the job itself can be quite an ordeal, as failure to get along with one's superiors can lead to demotion, and failure to join influential social circles can prevent advancement. Interpersonal dynamics are far more important than job performance.
Even those who overcome these many adversities and succeed professionally find themselves stuck in a city whose air is so clogged with poisonous pollutants that the sun rarely shines through, resulting in a lifestyle characterized by one tiring day after the next. Many such city dwellers recall the rural locales of their youths and develop a strong desire to seek solace amid the beauty of nature.
Unfortunately, returning to one's hometown would mean a salary cut, as well as bare-minimum social intuitions and urban infrastructures, thus making it difficult for people to actually give up city life and return to the countryside. But no matter how rich they become, people from rural backgrounds who face such mental distresses in the cities have an intense desire to gaze at tranquil, elegant, country scenery again and take things at a slower pace.
City dwellers dream of life in the countryside
For several years now, traveling to the country to experience rural life has been a popular recreational activity among urban Chinese. Families and groups of friends in the city will often pile in their cars and drive for one to three hours to the urban outskirts in order to take in the natural scenery, have barbecues in the gardens of farming households, and pick fruits and vegetables in the fields and orchards.
Many such tourists will stay the night at a farmhouse so they can enjoy a delicious breakfast, participate in a hands-on agricultural workshop or climb a mountain, and finally return to the city on Sunday evening to prepare for another trying week of work starting the next day.
Of course, sanitary conditions in these rural villages and towns are, in reality, quite poor, and social infrastructure is still lacking. Urbanites who are accustomed to the conveniences of city life will never make the permanent move to the countryside until certain living conditions are improved in rural China.
It is quite clear why Chinese visitors to Japan are so keen on visiting rural parts of the country. Great numbers of both urban and rural Chinese view the countryside as an idyllic place, and much of rural Japan is characterized by cleanliness, natural beauty, relaxation, and public order.
For the less urban local governments of Japan, who are striving to attract greater numbers of Chinese tourists, our aim is to help effectively convey information on their lodging facilities, guide maps, smartphone apps, delicious foods, and other benefits that visitors from China find appealing.