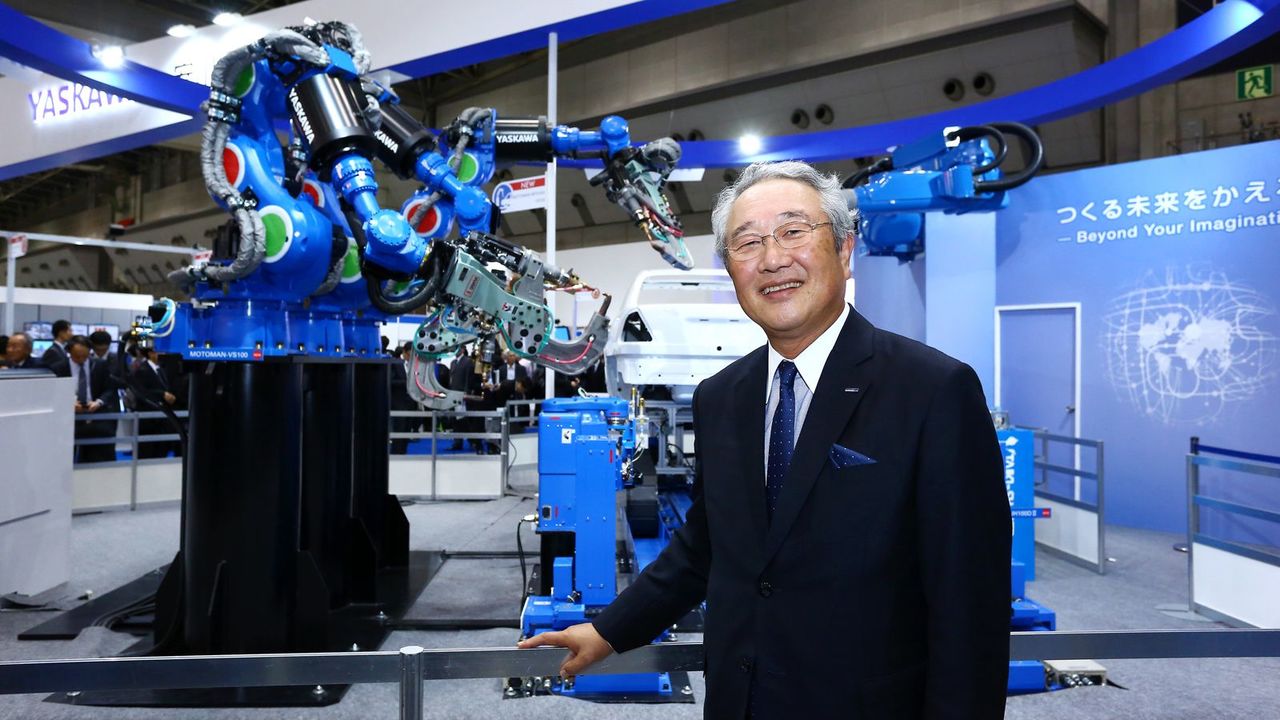 Starting with SoftBank's release of Pepper, the emotional android, 2015 was full of news about robots. We talked to Junji Tsuda, Chairman and President of the established industrial robot maker Yaskawa about the future of robots.
Robots have become a common fixture in our lives.
It is troubling because now everything is called a "robot." If it doesn't actually do labor, it isn't a robot. Pepper is just a computer interface. It moves around playfully, but it doesn't do work that is helpful to people. You can't change society with something that is only fun to look at.
A robot revolution will only occur when society is changed. You hear about elderly who have interacted with robots feeling alive, but [communication] is something that humans should do. Rather, I think robots should be doing physical labor. Things are going in the wrong direction.
What is necessary to make sure that robots don't end up being just some fad?
We also talked about this in a government conference, but it isn't enough just to have people who want to make robots. There has to be people who are thinking about how to integrate robots into our lives and into factories. For example, nursing facilities and hospitals need to be designed to take advantage of robots. Our mindset should not be to rely on the functions of robots, but to design facilities around their strengths.
For now, factories are the place where we can best take advantage of robots.
Even in industry, the conclusion is not merely the technological innovation of robots. We have to imagine a production line that is most suitable for using robots. For example, food-processing plants handle a lot of irregularly shaped things, so they are not easily adapted to robots. Automating the making of lunch boxes with different side dishes every day is a herculean task.
At the same time that we are improving upon robots' sensory perception and ability to grasp things, we also have to change how lunch boxes are made in order to make the process more suitable for robots.
What is necessary in order to do that?
Production technology engineers. If we don't increase their numbers, the number of robots won't increase. In the case of Japan, there are more people leaving rather than entering engineering. That's why we made an exhibition facility like Robot Village (headquartered in Kita Kyushu), in order to encourage future engineers. However, the only ones who seem to share our sense of crisis is the automobile industry.
On the other hand, the country that is developing robots with a sense of crisis at the national level is China. Wages are rising and the number of laborers is not increasing. In 10 years, a factory for 100,000 workers will be 10,000 short. There's a strong feeling that something must be done by then. The country has a lot of engineers. Every year, 7,000,000 graduate from university and half of those are engineers. In order for a robot revolution to occur, that "mass of people" is indispensable.
China: The key market
Speaking of China, starting in August 2015, Yaskawa has started two joint ventures involving robots with local home appliance makers.
One business involves using our robots to automate home appliance production. They want to be ready for a shortage in human labor. However, their home appliance goods are not suited to assembly by robot. So, what we're doing is teaming up with their product designers and production technology teams and changing everything from the ground up.
The other business is service robots for nursing care and rehabilitation. We will sell the rehabilitation devices we have developed for stroke patients through their home appliance sales channels. China's aging population issue is going to get more and more serious, and the market over there is much larger.
So, our priority is to lower costs in China, where we can sell on a mass scale. Starting from Japan won't get us anywhere. The operating time of nursing robots is one hour per day at best. Meanwhile, for industrial robots it is at least more than 12 hours per day. The costs are yet to be reduced to the level where we can make up for the gap in operating time.
What is going to be the key to robot innovation?
AI (artificial intelligence) is going to be the tool that is going to play an increasingly larger role in determining the best ways to use robots. However, if we rely too much on AI, the knowledge only accumulates inside the robot. When a problem occurs, humans won't be able to figure out the cause. Industrial robots are a production resource, so we can't allow that to happen. In the end, humans have to make the assessment.