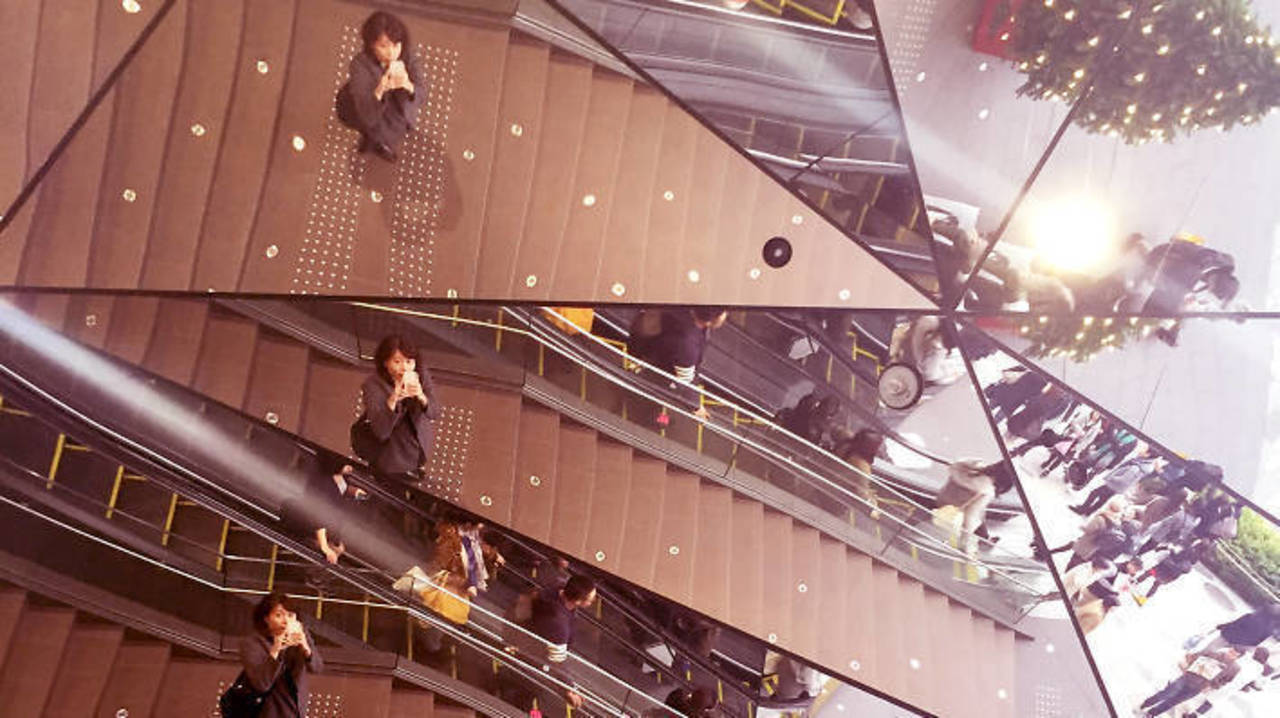 Out of interesting Instagram ideas? Here are 10 original photo-taking spots in Tokyo that are bound to garner a few likes.
1. I♡Kabukicho sign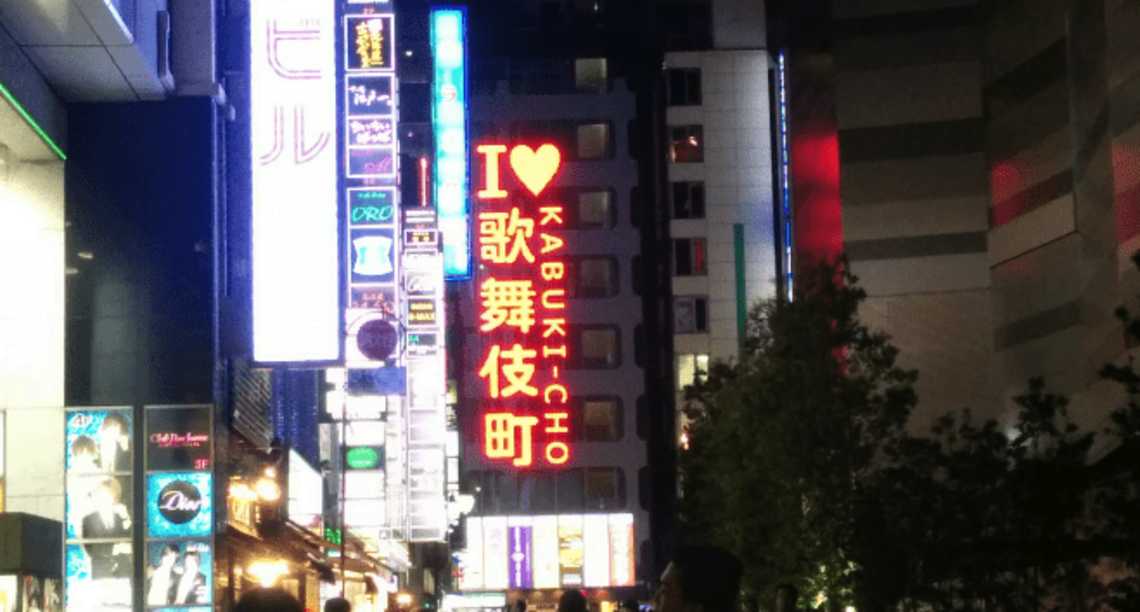 Don't judge this area by all the host clubs and their male employees sporting long bleached hair and shiny suits. Okay, do judge it, but also embrace it. Kabukicho is full of interesting restaurants, bars and sights and it's hugely entertaining just to walk around and immerse yourself in the atmosphere of Tokyo's red-light district. We officially declare the 'I ♡ Kabukicho' sign a hot selfie spot. Hayashi Building, 1-14-7 Kabukicho, Shinjuku (Shinjuku Station).
2. 'Reflectscape' art installation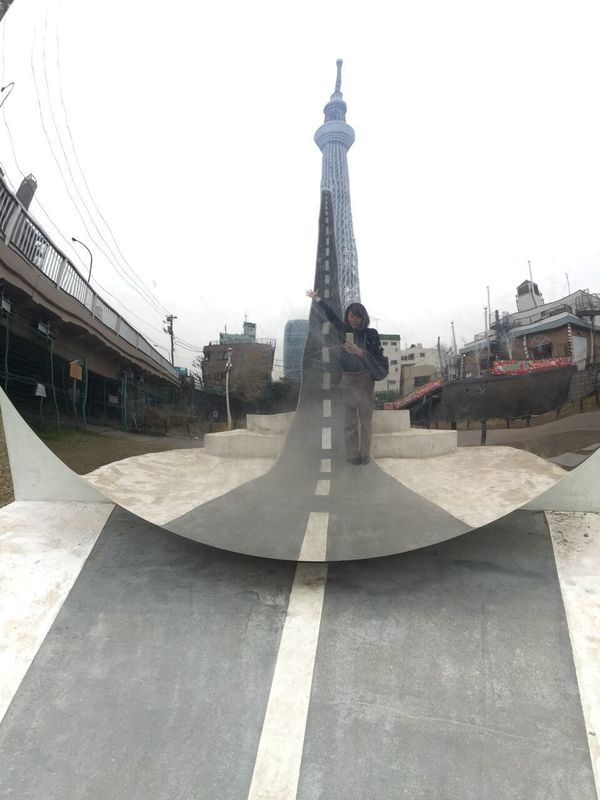 You're mistaken if you think this is just another random sculpture. Look into the installation's mirror and you'll find yourself journeying up a flying highway to the top of Tokyo Skytree. Named 'Reflectscape', the artwork is designed by art students as part of the Geidai Taito Sumida Sightseeing Art Project. Find it at Oyokogawa Shinsui Park, just a few minutes' walk from Tokyo Skytree Station. 3-4 Azumabashi, Sumida (Honjo-Azumabashi or Tokyo Skytree stations).
3. Nanako cat statue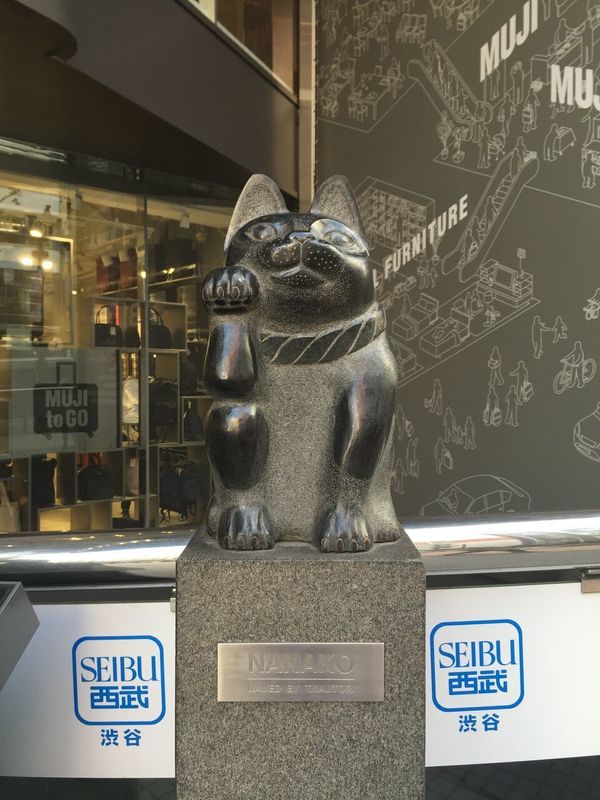 If you've had enough of the waiting crowds around Shibuya's Hachiko statue, or if you're just more of a cat lover, you can now meet your friends at Nanako instead. Found just in front of Muji at the Shibuya Seibu department store, this maneki-neko (Japan's famous 'beckoning cat') statue is just as lovable as her pup friend and makes for a more unique photo. 21-1 Udagawacho, Shibuya (Shibuya Station).
4. Tokyu Plaza mirror entrance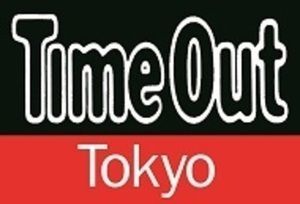 Sitting on the corner where Tokyo's two fashion meccas meet, Tokyu Plaza Omotesando Harajuku ('Omohara' for short) is as unmissable as your selfie will be. Designed by architect Hiroshi Nakamura, the shopping complex's kaleidoscope-like mirror entrance makes the perfect backdrop. 4-30-3 Jingumae, Shibuya (Harajuku Station).
5. Tokyo Tower glass floor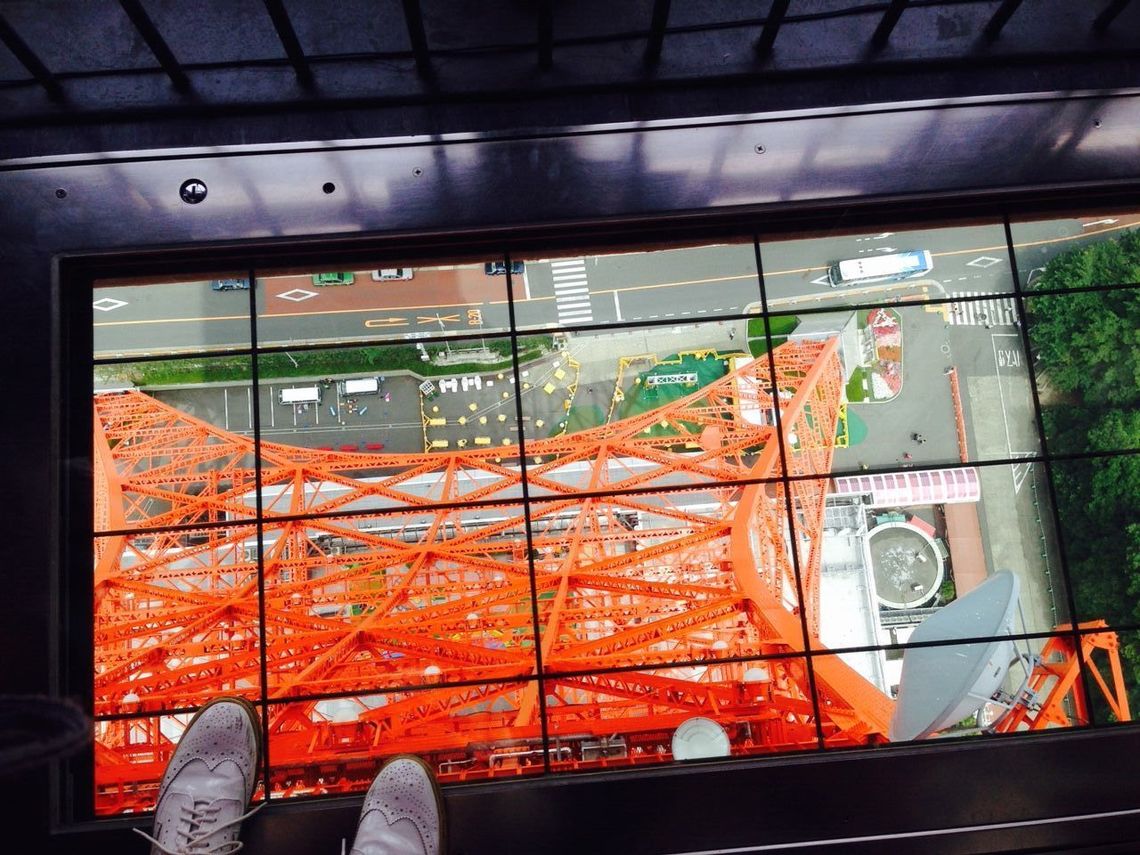 Tokyo Tower is ironically most beautiful when viewed at night from other observatories. But there's one very special spot inside the tower that creates a very vertigo-inducing image. Stand on the glass floor on the main observatory deck and say cheese! 4-2-8 Shibakoen, Minato (Kamiyacho Station).
6. Tokyo Metropolitan Government Building
This building wins major points for having a completely free observatory, but stop for a pic even before you board the elevator – the spectacular edifice was designed by the legendary Kenzo Tange and deserves a spot in your Tokyo photo album. 2-8-1 Nishi-Shinjuku, Shinjuku (Nishi-Shinjuku, Shinjuku-Sanchome, Minami-Shinjuku stations).
7. NS Building atrium
Located right next the Metropolitan Government Building, the NS Building is a mixed office and commercial skyscraper with a spacious atrium in the middle that allows natural light to fall through, creating a beautiful geometric pattern that's calling for you to capture it. 2-4-1 Nishi-Shinjuku, Shinjuku (Nishi-Shinjuku, Shinjuku-Sanchome, Minami-Shinjuku Stations).
8. Atago Shrine 'staircase of success'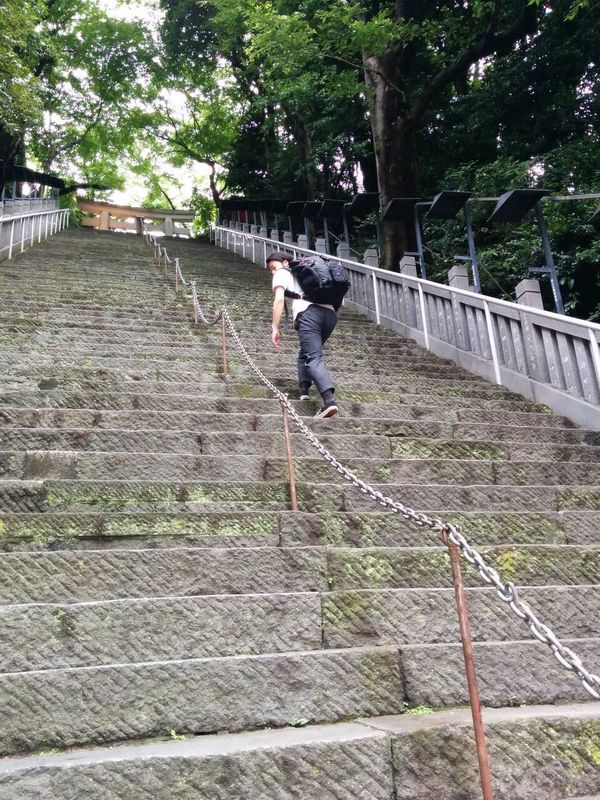 This shrine sits on a small hill in the business district of Toranomon and is popular among salarymen for its long and steep stone staircase, also known as Shussei no Ishiden ('Stone Staircase of Success').
It might take a few huffs and puffs to reach the top, but when you get there, lie on your back with your head facing towards the bottom of the stairs and shoot a headshot with the steep steps dropping down behind you. 1-5-3 Atago, Minato (Kamiyacho Station).
9. Hanayashiki amusement park
Housing some of Japan's oldest rollercoasters and a haunted house, this amusement park was founded in 1883. Though most of the rides are nostalgic rather than thrilling, we recommend the revolving Bee Tower for a good snapshot – be sure to get Tokyo Skytree in the background. 2-28-1 Asakusa, Taito (Asakusa Station).
10. With the Hanmyo Project on Takeshita-dori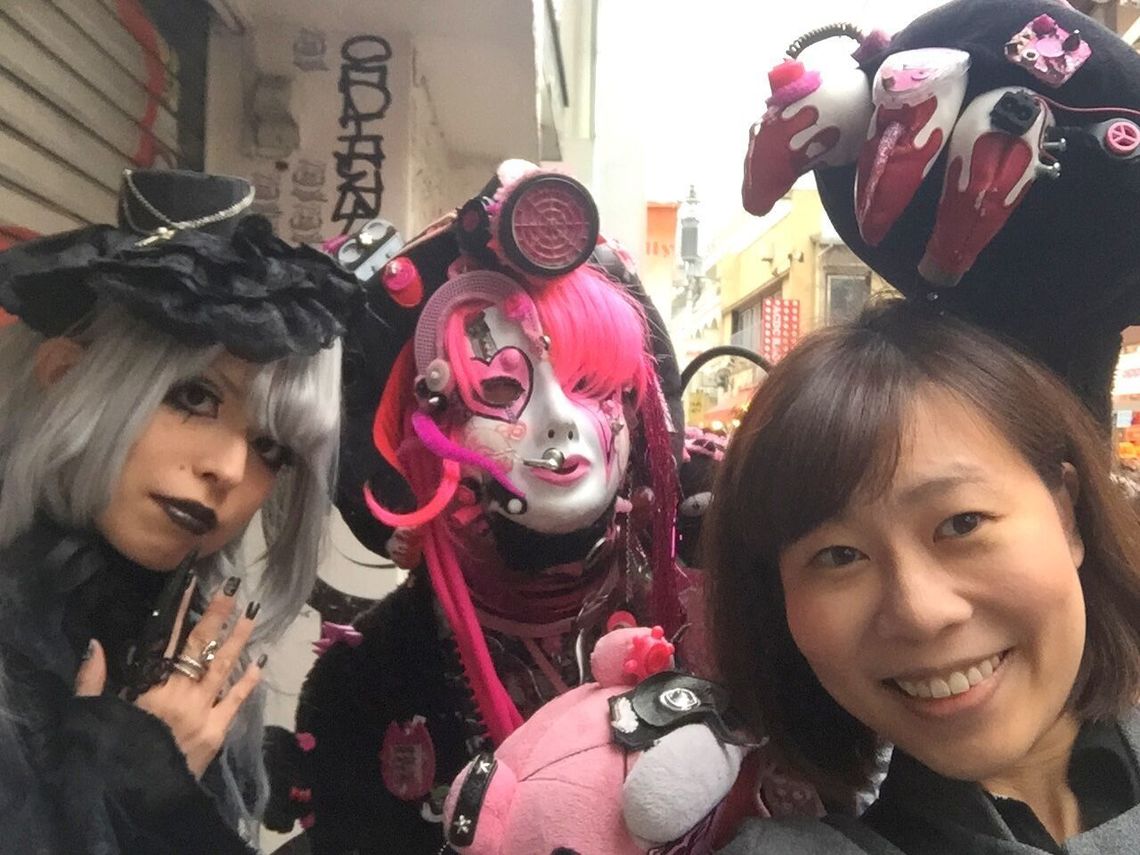 Venture into the heart of kawaii culture where pink wigs, puffy miniskirts and laced-up Lolita costumes are the norm. Go on a Sunday for the chance to take a selfie with members of the cosplay performance group Hanmyo Project – specifically Kadocchi (below in pink), who is reportedly the unofficial icon of Harajuku. You won't have any problems spotting him. 1 Jingumae, Shibuya (Harajuku Station).

(Written by Joyce Lam/Time Out Tokyo) Related articles from Time Out Tokyo Go night canoeing in the middle of Tokyo Meet the young artist working to preserve Japan's sento murals The best rotisserie chicken in Tokyo