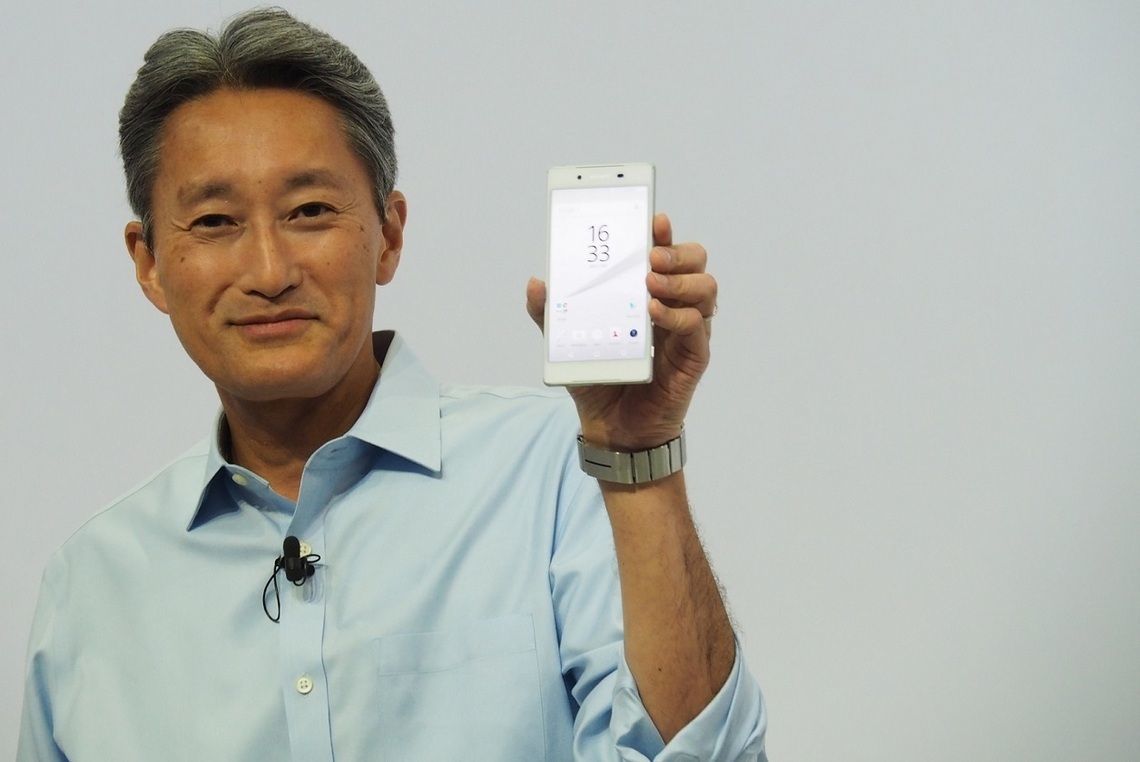 The first quarterly results (April to June) for 2015--which were announced in late July--looked good for Sony. The continuing nightmare of sorting losses and disasters seemed to be at an end. The electronics giant counts finance and real estate among its businesses today, yet the lifeline of the Sony brand remains electronics.
Large trade fairs are a good chance to see what's on the cards. In Europe, the Sony brand remains strong, and for that reason the company has always shown huge commitment to September's IFA Consumer Electronics and Home Appliances Fair in Berlin, Germany.
Kazuo Hirai, President and CEO of Sony Corporation, spoke at a press conference before the fair opening September 4.
"We'll invest in areas where we can show our distinctive Sony-ness, proposing and launching new products," he said.
This year, Sony lined up three models of its new smartphone, the XperiaZ5. Its already sophisticated camera technologies have been significantly upgraded, while the Z5 Premium features the world's first 4K resolution display.
The built-in camera puts user-friendliness above the traditional emphasis on functions. This includes modifications to Sony's trademark Steadyshot for resolving movement blur, taking pictures in low light, and boosting artistic composition.
Yet in spite of all these bells and whistles, the only feature that really seems novel is the world's first 4K Ultra-HD display for the top-end Z5 Premium. Even with a cutting-edge display that propels it ahead of its competitors, the screen itself is a little darker than the other models. Balance between size, weight and battery life seems to have been sacrificed in favor of the 4K resolution display. We'll probably have to wait until the next generation of Sony smartphones to see a significant change.
Naturally, there will be a lot of media fanfare at IFA around Sony's new smartphones. Nevertheless, I would like to draw attention somewhere else; glancing around the exhibition site, I got the distinct impression that Sony is expanding their originality to include yet another genre.
Competing With 'Quality Audio'
I'm talking about audio. The area traditionally synonymous with Sony's success--but this time around, with a particular emphasis on reaching younger audio fans. Smartphones have shrunk the market for simple (mono-function) audio devices like the Walkman, yet it remains true that for the younger generation, music remains a huge draw.
Despite delivering high-quality earphones and headphones, many top electronics brands have not been able to increase their youth market share. The exception in the consumer segment of people in their 20s to early 30s is Beats Electronics, now owned by Apple.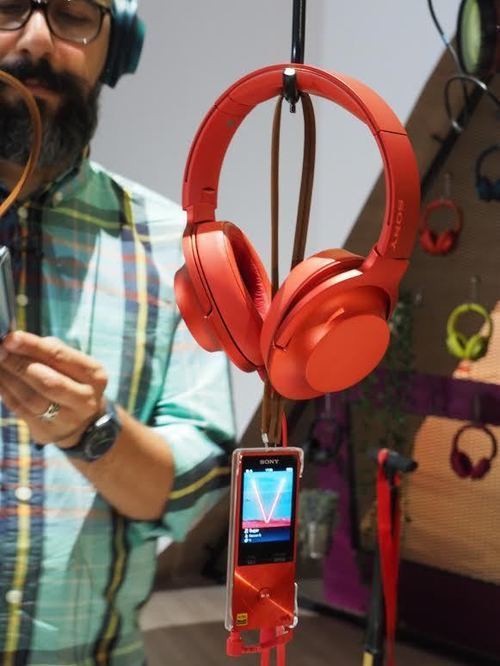 Sony's new "H.ear" headphone series has much better sound quality than the Walkman. It has a slick new design, looks trendy, and boasts high quality, "hi res" audio not found in similar headphones by Beats. The compact audio system CAS-1, which redefines the portable audio system while considering today's audio needs, also looked really good.
Sony is also investing a lot in developing its "business-to-business" (B2B) line; for example, technology incorporating digital imaging for automobiles was presented at the International Consumer Electronics Show (CES) in the United States.
Hirai, however, remains tightlipped about other industries utilizing Sony's technology in their products. "I can't tell you everything right now, but it is moving in a good direction," he said.
Since taking the top job, Hirai has said that he wants Sony, as an electronics firm, to "be aggressive at key points." He has gathered ideas and technology regarding electronics products from within the Sony group, and the results are reflected in some of Sony's newest products.
Meanwhile, the market environment has changed. Sony embarked on a major structural reorganization, which included selling off its PC line and splitting off its TV arm into a separate company.
Sony is planning new growth strategies, such as developing their B2B business. However, real results have yet to be seen, as it seems like the company is just starting to find its feet. It looks as if more time is necessary before we can decide if each strategy is working.