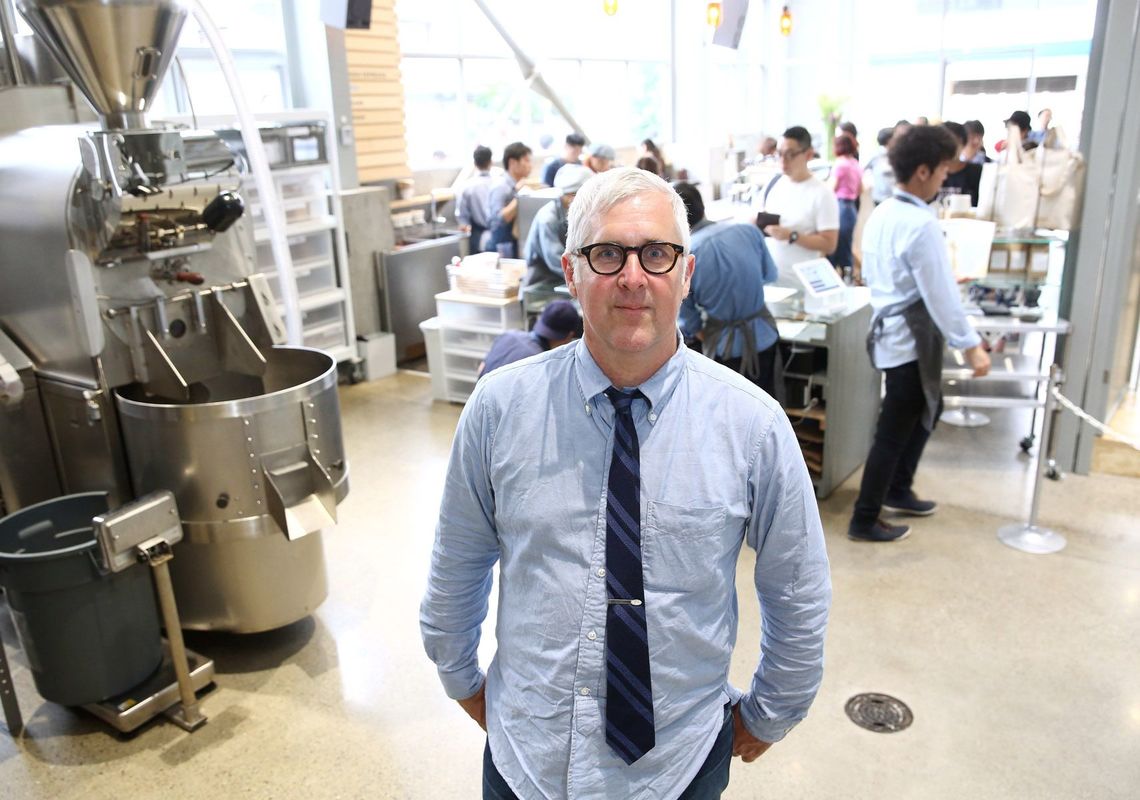 Even the founder himself couldn't imagine that his coffee shops would be welcomed with this much enthusiasm.
When the California-based coffee roaster, Blue Bottle Coffee opened their very first store in Japan in February, Japanese customers rushed to the Kiyosumi Shirakawa store. On the first day, people lined up for five hours, just to get "the perfect cup of hand-dripped coffee." Now the company has added their second store in Aoyama, and is also planning to open the first Tartine Bakery and Café, which Blue Bottle acquired in April.
The company is making some movements back in the US as well. It has acquired two other companies besides Tartine in just the last few months. Blue Bottle also raised $70 million in June, in a new funding round led by Fidelity.
After thirteen years and twenty stores, James Freeman, the founder and CEO of Blue Bottle, seems to be ready to move on to the next phrase. We talked to Freeman about his vision and plans for the future. This is part one of two-part interview.
――When you opened this store in February, I remember you said it was one of your dreams to open a coffee shop in Japan. Now, you already have two stores in Japan—how do you feel about the progress you've made in Japan so far?
I feel great. It's better than anything I could have dreamed, because we thought this was going to be kind of slow outside of town, and assumed it wouldn't get very busy. We thought that Aoyama would hopefully be a little busier, but the two are almost the same. Who would have thought that a store in Kiyosumi would be doing the same as a store in Aoyama?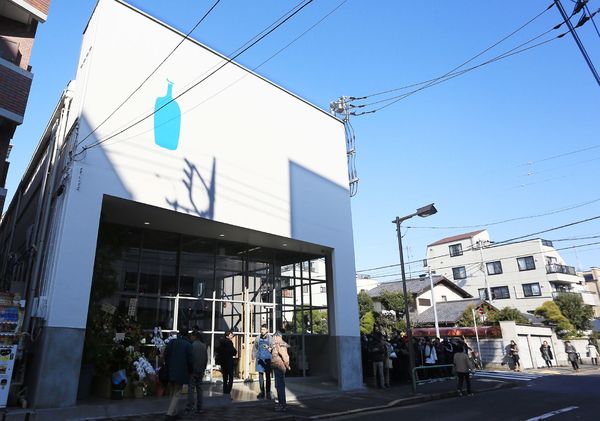 Thanks to the team here, the training, and everybody executing so well, it's become very, very popular—both here and at Aoyama.
People here are very diligent about execution and consistency. There has been a lot of flying back and forth, but I think we're making good work. It's not perfect, but not one of our spaces is. I think we all know what we need to do better, but I think we're off to a very good start.
――Why do you think Japanese people love Blue Bottle so much?
I think they're obviously responding to the product. I have such a fondness and a reverence for old-fashioned kissaten-style coffee, but it's not our style of coffee. But I think there's little threads, there's little elements that we reflect back upon this important part of Japanese cuisine.
I've heard that many people in Japan are going back to kissaten after reading about Blue Bottle and I feel a tremendous amount of pride when I hear that. I think it's an honor that we have been able to help point people toward their culinary history.
Freedom of being independent
――I've heard that a lot of Japanese companies—including some big ones—have asked to partner with Blue Bottle when entering the Japanese market. Yet, Blue Bottle came here on its own. How did you make that decision?
If we were going to make a big mistake, I wanted it to be my big mistake, not anybody else's big mistake. I wanted to be more responsible for all the details and I knew there would be more risk because we might have gotten it wrong—and that's expensive.
This way, I could do it the way that we wanted to do it, and if I wanted to fly people back and forth, I could. If you partner with a big company, all they see is a spreadsheet. They don't see things the way I do, and I wanted to avoid that.
――So, you talked to many big companies.
Oh, yeah, there were a lot of talks. Some quite big. With some we got pretty close, but then it just ended up not working out, and I'm glad it didn't work out.
――Now you have two Blue Bottles in Tokyo; how many stores would you like to open in Japan?
As many as we think we could do well. I don't know how many that will be. I think it's important to grow leaders, so we have a very good team here. There might be someone who people say would be a good assistant manager, and that person could be a good manager when we open a new store. I think that's the best way to grow when we already have a manager. We don't have to try to hire one.
――Yeah, you are onto something about quality control and I think it's one of the most important things for you—for any food company, for sure. Now you're expanding in the US as well as in Japan. How are you maintaining the quality?
You can't maintain the quality. It's either going to go up or it will go down. We're hoping to make it go up. You go up by doing simple things; investing in quality control staff, investing in time, having our green bean buyer go to more places, hiring green bean staff.
More opportunities in Japan
――Now that the Kiyosumi store and factory are up and running, I think you could start selling your beans through multiple channels, like supermarkets and the Internet. Do you have a plan to do that?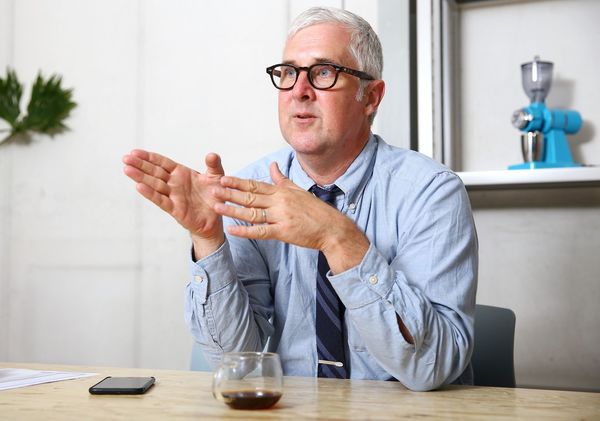 I would like to get our web store open so people can order online, so I'm excited about that. But I don't think we're going to emphasize selling our coffee—for example, if a restaurant wants to make our coffee, we'll stick with the traditional wholesale relationship. I don't think we could, because that's hard to do. Nobody loves your coffee more than you do. Although it's tempting, because there's money in that. I just don't think that will be our emphasis. As opposed to selling beans in a department store—it all depends on the department store.
――What about selling packaged coffee like you do with Whole Foods in the US?
I'd like to do more of that. We acquired this company called Perfect Coffee, and Neal is the founder. I think there's a tremendous potential because the idea of a little single serving packet of pre-ground coffee is very much part of the Japanese coffee culture.
On the plane, I made a coffee with one of his packets, and when I cracked it open, this incredible aroma came out, just as if it had been freshly ground. I think there's a lot of opportunity for that—because you know, coffee is intimidating to some people. You tell them, 'Oh, you can't enjoy coffee unless you have a good, expensive grinder. Oh, you can't do coffee unless you've studied it,' you know? I think what Neal has done is so good because he's just made it that much easier.
We have done many blind taste tests comparing fresh ground coffee with this coffee, and not only has it fooled me, but it fooled our quality control staff as well. What he's done is something nobody else has done.
――So, are you selling those at retail stores, like supermarkets?
Yeah, we have to find the right partners. If we can figure out how to produce it in Japan, why not sell it in a nice store? Because we made it easy.
――You also acquired Handsome Coffee in April.
Handsome has a great team and they are based out of Los Angeles. Michael Philips was one of the founders of Handsome and he's very inspiring. It is also nice to have a roaster in LA because the regulatory environment there with coffee roasters is very hard.