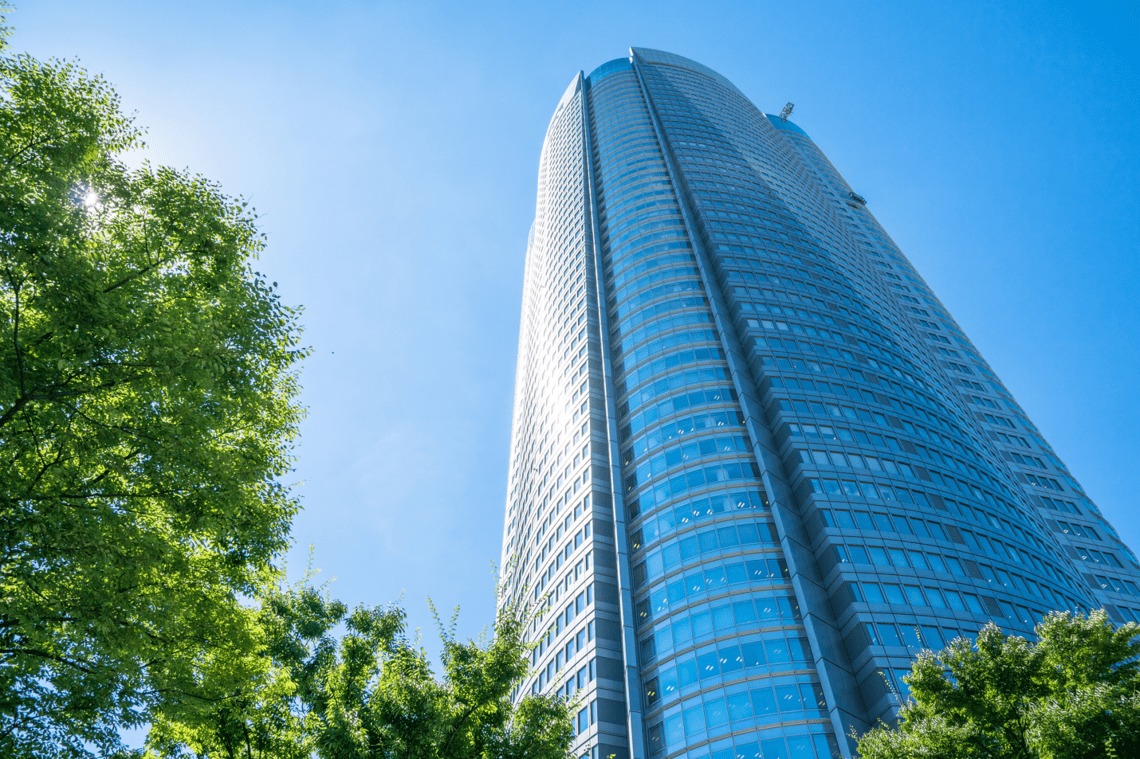 Google has, without question, become one of the most popular companies among job seekers. Even its Japanese subsidiary, Google Japan, is very hard to get into, but if you get in, then the benefits are well worth it.
Based on hearsay from former Googlers, a typical employee in his/her late 20s can easily earn an annual salary of 10 million yen, while the average annual salary of people in their 20s is about 3.4 million yen.
Since Google Japan is no more than a "branch," it almost never gets analyzed in its own right. But given that it is a popular company among job seekers, we think it's meaningful to analyze its performance.
Google Japan has its own representative director, Ms. Mihoko Robertson, who has been in the position since January 2014. When asked bout her position and work experience, the public relations people keep their mouth shut, saying, "For reasons of privacy, we are unable to give a reply to questions such as the identity of the representative director." Unlike previous representative directors, Ms. Robertson has almost never appeared on any media.
Although Ms. Robertson sits as the representative director, it is Mr. Karim Temsamani, the head of the Asia-Pacific region, who actually oversees the operation of Google Japan. (This kind of practice isn't uncommon among foreign companies--a lot of companies have representative directors to be incorporated in Japan, but they are not necessarily the head of operation of the region.
Not big enough?
When you look at Google, the revenue from the Asia-Pacific region is considered to be relatively small. According to the revenue breakdown of Google's financial report for the quarter ended March 31, 43% of the revenue comes from the United States, 10% from the UK, and 47% from other countries. The Asia-Pacific region falls within the "other countries" category, so we can assume Google Japan's contribution is not that big.
Google is known for being extremely secretive about its subsidiaries or employees, but according to people familiar with Google Japan's financial performance, the company's annual sales are about 300 billion yen (about $24 billion), and it has about 1,000 employees.
Although Google Japan may not be a cash cow, expectations for the company were quite high when it opened its door in August 2001. In fact, it was the very first foreign subsidiary for Google, and the cofounders--Mr. Larry Page, now CEO of the company, and Mr. Sergey Brin--were the board members of Google Japan. Mr. Omid Kordestani, who now serves as Google's chief business officer and special advisor to CEO, was named as the representative director of Google Japan.
When it was founded, the Japanese market held a key place in Google's overseas development strategy, as Japan was viewed as one of the most advanced countries in the world for mobile communications.
What Google had in mind was to make a business alliance with a Japanese mobile carrier. According to the book "Google Kakumei no Gyakushu (The Counterattack of the Google Revolution" by NEK Special TV crews (not translated in English), when Mr. Page visited Japan in 2001 and attended the press conference for providing the search engine service for i-mode service, he stated, "Japan's mobile phones are fast and have high screen resolutions, so we really like them. We would like to carry out tests of a variety of services in Japan, which has the most advanced mobile phone technology."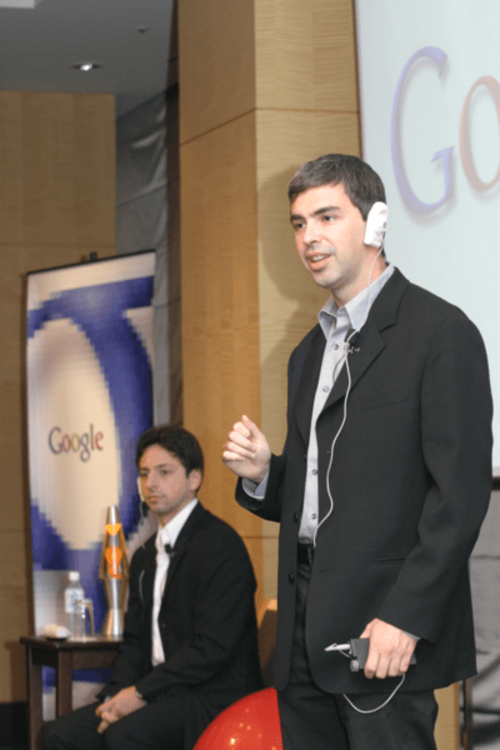 Then in 2004, while on a visit to Japan, Mr. Page and Mr. Brin said, "The Tokyo development center will focus on mobile business, and we want to make searching for information on mobile phones even more convenient." About a year later, Google's then CEO, Mr. Eric Schmidt (now executive chairman), and Mr. Norio Murakami, then president of Google Japan, visited KDDI, one of the three biggest mobiles carriers in Japan, to meet with Mr. Tadashi Onodera, who was president of KDDI at the time.
It is reported that the meeting with KDDI was requested by Google. Subsequently, in 2006, Google made a business partnership with KDDI wherein Google's search engine was dubbed into KDDI's Internet service for its mobile users.
Why did Google rush to make partnerships with the mobile carriers?
The reason was not limited to the fact that it was interested in Japanese mobile technologies. The primary reason was to better compete with Yahoo Japan, which was a dominant player both in the search and the web portal businesses in Japan. Google Japan's management team then was a clear sign of Google's strong commitment to the Japanese market.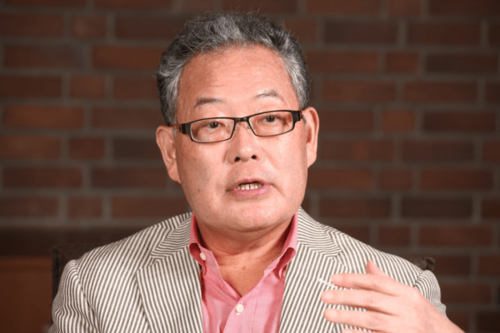 In April 2003, Mr. Murakami was named as vice president of Google and president of Google Japan. He later became honorary chairman in January 2009, and Mr. Koichiro Tsujino from Sony took Mr. Murakami's place. While Mr. Tsujino worked as president through April 2010, Mr. Murakami stayed there until January 2011.
During the period, the management team in Japan had a certain degree of discretionary power to decide what the company should do, and "there was a sense of unity among Google Japan employees for catching up and overtaking Yahoo Japan," said a former employee.
Wind of chnage
Things have started to change when Mr. Tsujino stepped down from his position as president and left Google (the presidency of Google Japan was abolished).
A person familiar with the matter said, "There was some 'influence' of Nikesh Arora," who became senior vice president and chief business officer of Google (Mr. Arora now works for SoftBank of Japan and named as a possible successor of Masayoshi Son, president of the company). "Nikesh shifted Google's overseas strategy from its traditional decentralized approach to a centralized approach. As a result, the role of Google Japan changed considerably."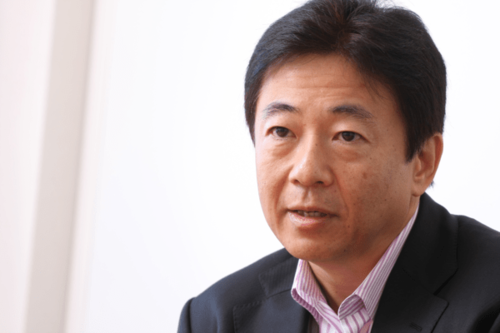 Mr. Makoto Arima, who was the very first employee of Google Japan, was appointed as the head of Japanese operation after Mr. Tsujino left. Mr. Arima held the position until he abruptly resigned at the end of 2013 (according to the e-mail he sent to the employees, he quit for personal reasons). He was then initially replaced by Mr. Temsamani for seven days, and then Ms. Robertson became the representative director.
Up until Mr. Arima, the heads of Google Japan had appeared on media. Considering that Ms. Robertson's existence is now kept a secret, Google Japan is purposely operating without having an iconic figure.
Still, Google Japan has lost a feeling of trust it once had from its parent company. In recent years, Google has been conducting surveys once or twice a year in 10 major countries to find out what sort of impression governmental organizations, nonprofits, media, financial institutions, and others have toward the local Google subsidiaries.
An individual who is well-informed on these surveys stats said, "The US headquarters is not happy with the reputation of Google Japan being low for a quite long time.