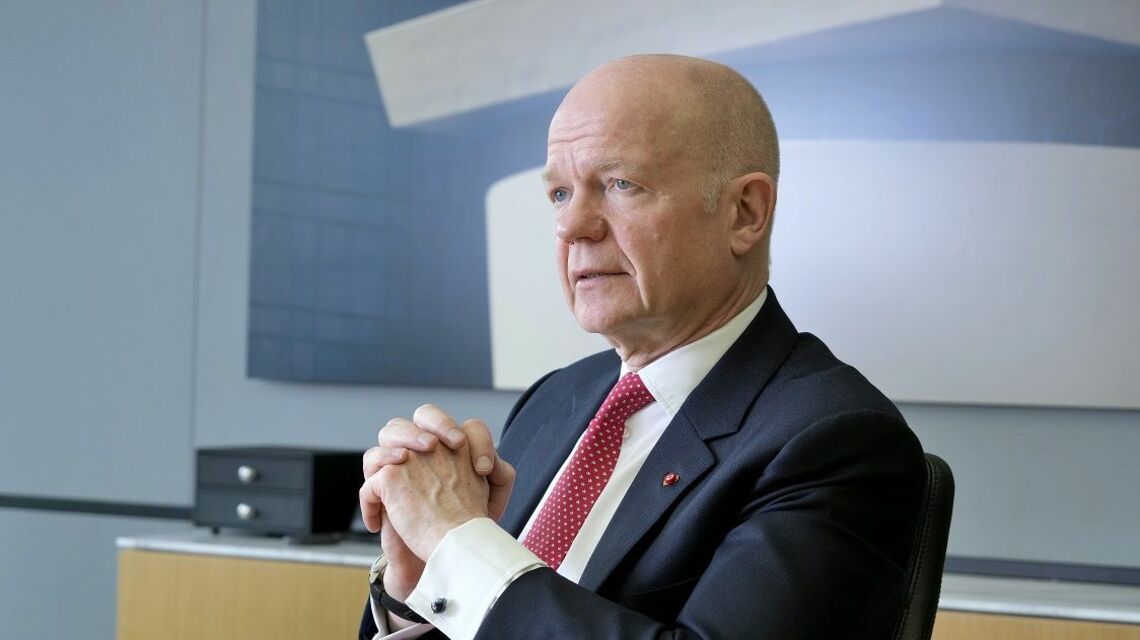 Lord Hague of Richmond, former British Foreign Secretary and leader of the Conservative Party, visited Japan. He spoke on a wide range of topics from the provision of fighter jets to Ukraine to the state of technology, including AI.
――In mid-March, Xi Jinping visited his Russian counterpart, Vladimir Putin. China appears to be aiming to form a new international order, but how should the democratic camp respond to that?
First of all, I think the visit of Xi Jinping to Moscow illustrated how Russia is becoming the junior partner in the relationship with China, which means Russia is inferior to China as the U.S. secretary Antony Blinken described. Russia is becoming a weaker country as a result of the great mistake of invading Ukraine.
Russia really needs China and has no alternative to China and will supply China with uranium and future gas pipelines and with military and space technology. So I think Putin has now placed Russia in a position of dependence on China.
While China's diplomatic efforts on Ukraine have come to light, they have already missed time. It was possible one year ago to find a negotiated solution to the war. But now, so many war crimes have been committed. Children have disappeared. Cities have been ruined. Hundreds and thousands of people have been killed. Now it is too late to find a negotiated solution without Russian withdrawal from the territory as they have invaded.
The only way to shorten the war now is to support Ukraine and to help Ukraine to achieve victories on the battlefield. I don't see any other way of bringing an end in the near future to the wall.
We have to understand in the West that many countries do not see it our way and the Global South used as a generic term for emerging and developing countries other than China and Russia. And so it is important strategically for the West to think about its relations with the Global South, including in the G7 meetings, which Japan is leading and chairing this year.
PM Kishida's diplomacy over Ukraine war is working well

――Also, Japanese Prime Minister Kishida visited Keu as the last G7 leader at around the same time. What role should Japan play in global diplomacy and security?
Japan is playing a very strong and helpful role in this situation, particularly by applying sanctions against Russia and also by chairing the G7, by helping all the G7 nations to stay together on the same strategy.
And I think it is also now very helpful globally, that Japan is taking a new approach to defense and security which includes much higher defense spending in Japan. This is part of a clear signal in the democratic world that we have to do more to defend ourselves and to deter future conflict.
――Does it mean that Prime Minister Kishida is successfully conducting diplomacy over the situation in Ukraine?
Yes. I think Prime Minister Kishida has taken the right decisions about future Defense Security. He is very experienced in foreign affairs, as I know because he was the foreign minister when I was the Foreign Minister of the UK.
We always have very good relations and I found him an excellent minister to work with. I know he has very good relations with our prime minister, Rishi Sunak. And I think the recent visits of India to Ukraine are a good part of showing that Japan is diplomatically engaged with the problems of the world.
――The UK has made the provision of fighter aircrafts to Ukraine a long-term option. What is needed for the end of Russia's military aggression against Ukraine?
The UK has been one of the most active countries in supplying help to Ukraine, particularly anti-tank weapons and ammunition so far. The UK has offered to train fighter pilots but not to supply planes directly from the UK, because our planes are not suitable for this situation. Two countries in Europe have now said they will give planes which are Poland and Slovakia will give planes to Ukraine.
But this is a Soviet play, just one of the many military subjects. It is even more important that Ukraine receives longer range missiles for its army. And that will mainly depend on the United States.
I certainly believe that it is important to increase the support for Ukraine over the next few months, including adding to the military capabilities to be able to fire over a longer distance given that the Russian forces are still in possession of a not less proportion of the land area of Ukraine.
The UK's participation in the CPTPP is one turning point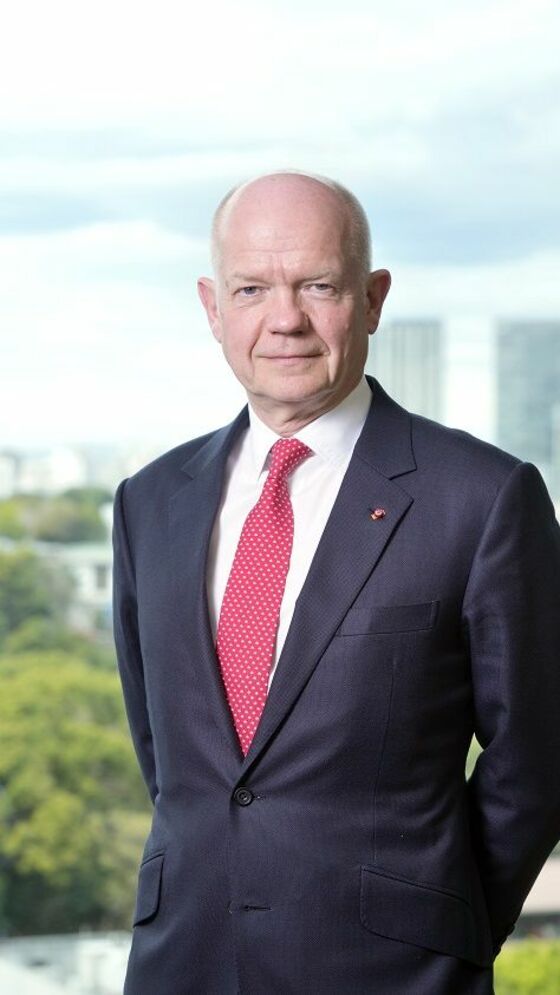 ――Let me change the subject to economic and trade issues. The UK has agreed to join the CPTPP (Comprehensive and Progressive Agreement for Trans-Pacific Partnership) at the end of March. What benefits do you expect about that?
Although it would only make a small difference to GDP to begin with, I think in the long term, there are many benefits to this for the UK, since the Asia Pacific area is the fastest growing part of the world economy. This is very important for the UK in developing stronger trading links around the Pacific.
I think there would therefore be many benefits in specific industrial and economic sectors. It would also show that the UK after Brexit is fully engaged in global trade issues and able to build new partnerships with countries outside Europe.
――China has also applied to join the CPTPP, how do you view this move?
That is up to the CPTPP members. I expect that will be more difficult to agree because China has a different type of economy with so many state controlled and state owned enterprises. It is always less clear that there was real free trade with China but that is for the CPTPP members to sign up, not the UK.
――Tell us about the impact of technological advancements on national power. You pointed out the necessity of the remodel of the state of technology, but what does that mean?
I meant that we are under great pressure in mature economies from the costs of an older population and the increased costs of defense and security. Both of those are very clear in Japan, for instance. The only way to avoid taxes higher and higher and higher in the future is to have a much more productive economy to increase productivity in the economy.
So the way to do this is to make science and innovation a key priority for countries to use data as a real asset to redesign health care and education around new technology to ensure they are providing capital for new ideas and artificial intelligence to ensure they are attracting the most talented people in the world work on these issues at their universities and in their countries.
And I recently wrote a report with former Prime Minister Tony Blair, which was published last month with about 40 proposals on how to do this in the UK.
――What is the status of the UK's efforts about that?
Not only the United States has the big tech companies, the UK has also some very important areas of strength. The UK has some of the best universities in the world and a very strong life sciences sector.
The UK was very successful in developing some of the first vaccines against COVID-19 for instance. And also the UK has a really strong Fintech (a coined word combining Finance and Technology) center. London is one of the top centers in the world for Fintech. So, there are some really important areas of strength in the UK which it can develop further.
――How will technological advances, such as ChatGPT, affect the state of democracy?
Progress in innovation and democracy are deeply connected because it is essential for in democracies to be able to raise the living standards of people to be able to pay for an older population, to be able to pay for defense. If we don't have an innovative growing economy, then we will just have political disagreements because we cannot afford these things. This is one thing that's important to democracy. Economic Success is very important to any politician.
There is one other point which is artificial intelligence as the main thing happening in the world except climate change. The main thing and it is very important that artificial intelligence supports freedom is that it is transparent and decentralized. And part of open debate. There is a danger that artificial intelligence could become an ideal instrument for authoritarian systems. It is crucial that democracies lead the way in the development of artificial intelligence.