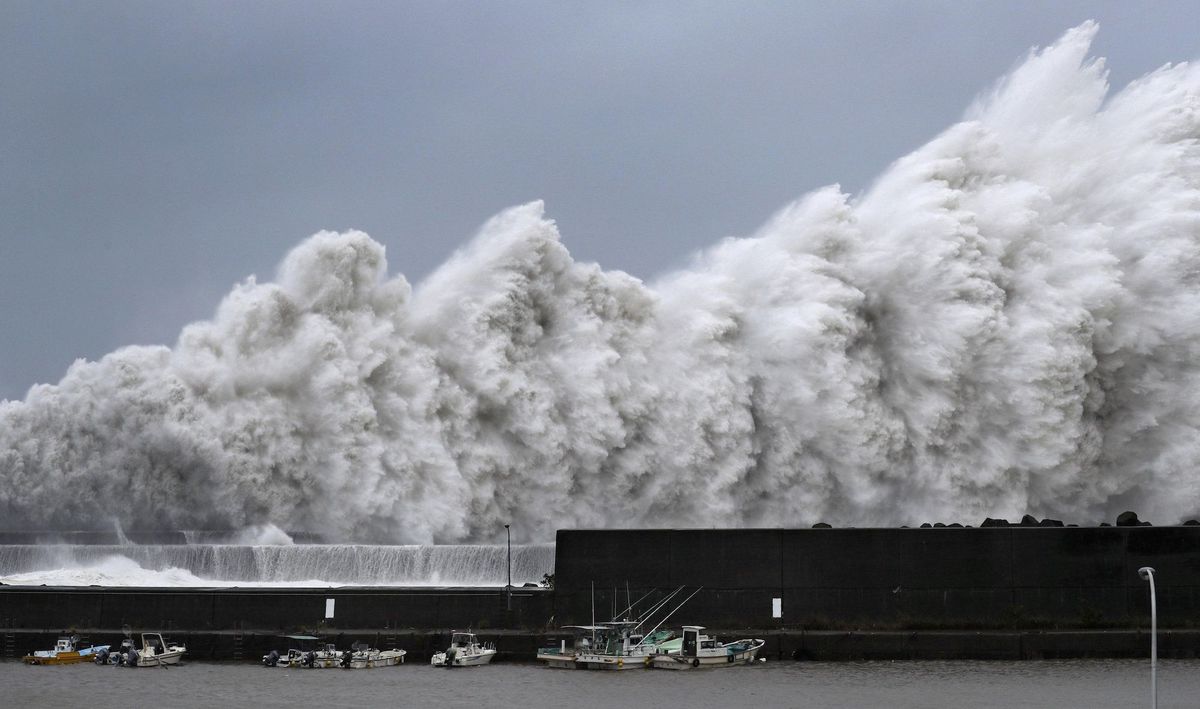 TOKYO (Reuters) - Japan issued evacuation advisories for almost 300,000 people and canceled hundreds of flights in the face of strong winds and heavy rain as typhoon Jebi roared north and was set to make landfall later on Tuesday.
Jebi - whose name means "swallow" in Korean - is the latest harsh weather to hit Japan this summer following deadly rains, landslides, floods and record-breaking heat that killed hundreds of people.
The storm was bearing down on western Japan and set to make landfall on Shikoku, the smallest main island, before raking across the western part of the largest main island, Honshu, and Osaka, the nation's second-largest city, later on Tuesday.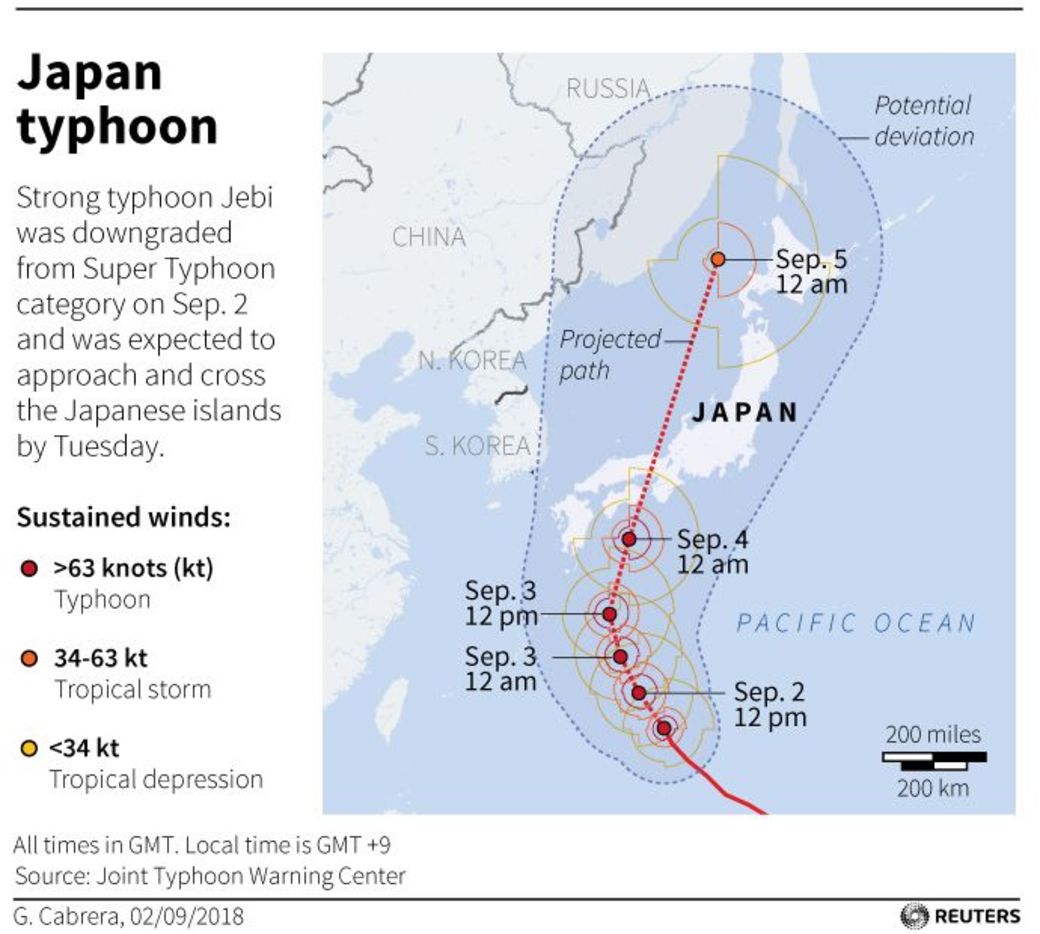 Evacuation advisories were issued for some 280,000 people as the wind and rain began picking up. Television footage showed waves pounding the coastline amid warnings that high tides later on Tuesday would coincide with the storm's passage.
Wind gusts of up to 166 km/h (103 mph) were recorded in one part of Shikoku, with forecasts for gusts as high as 216 km/h (135 mph).
Around 87 mm (3.4 inches) of rain drenched some areas in an hour on Tuesday morning, with as much as 500 mm (20 inches) set to fall in the 24 hours to Wednesday morning.
Nearly 600 flights were canceled, along with scores of ferries and trains, NHK public television said. The Shinkansen bullet train was operating on a reduced schedule and Universal Studios Japan, a popular amusement park near Osaka, was closed.
The capital, Tokyo, will be far from the center of the storm but was set for heavy rains and high winds by the end of Tuesday.
Jebi's predicted course will bring it close to parts of western Japan hit by rains and flooding that killed more than 200 people in July. However, it was set to speed up after it makes landfall, minimizing the amount of rain that will fall in one place.