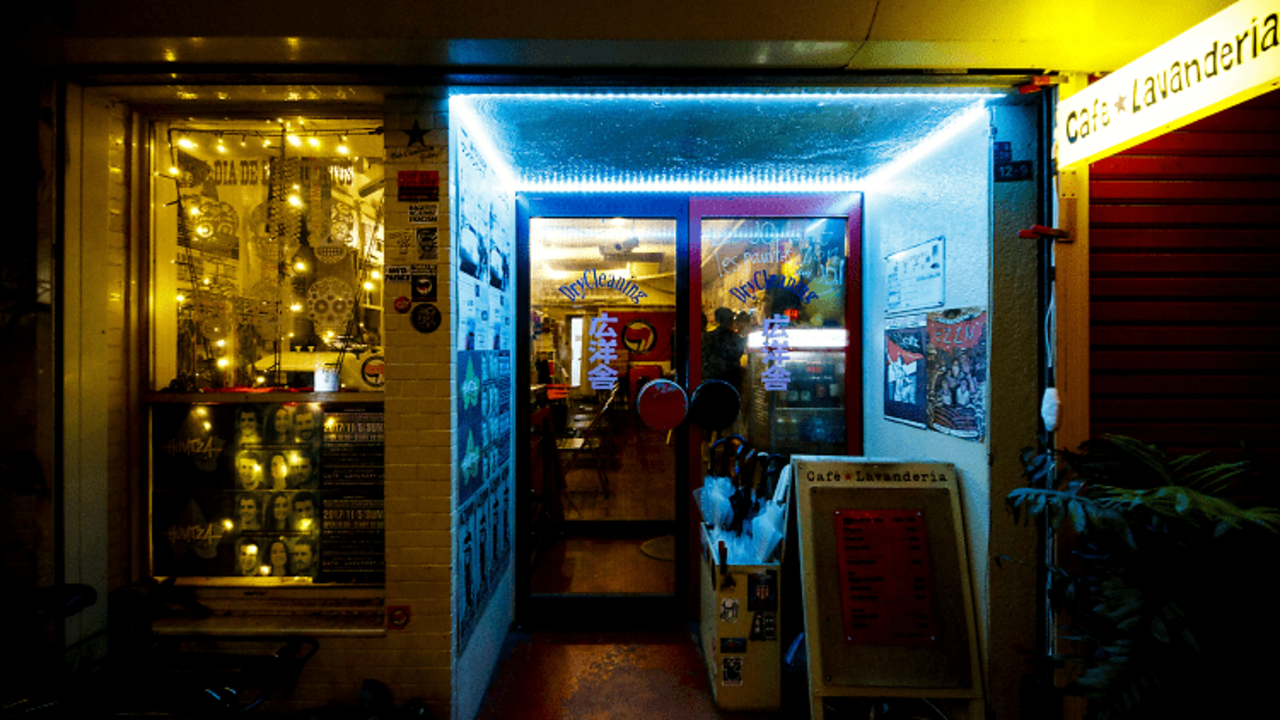 Whether it be dancing the night away at a club or drinking and meeting new people in a tiny dive bar, Shinjuku Ni-chome offers some of the best nights out in Tokyo. No matter if you're straight, gay or somewhere in between, the capital's LGBT hub will deliver. If you want to experience one of the best parts of Japanese bar culture – talking with and being entertained by the staff – but don't quite know where to head for English-friendly banter, these five bars will fit the bill.
Café Lavandería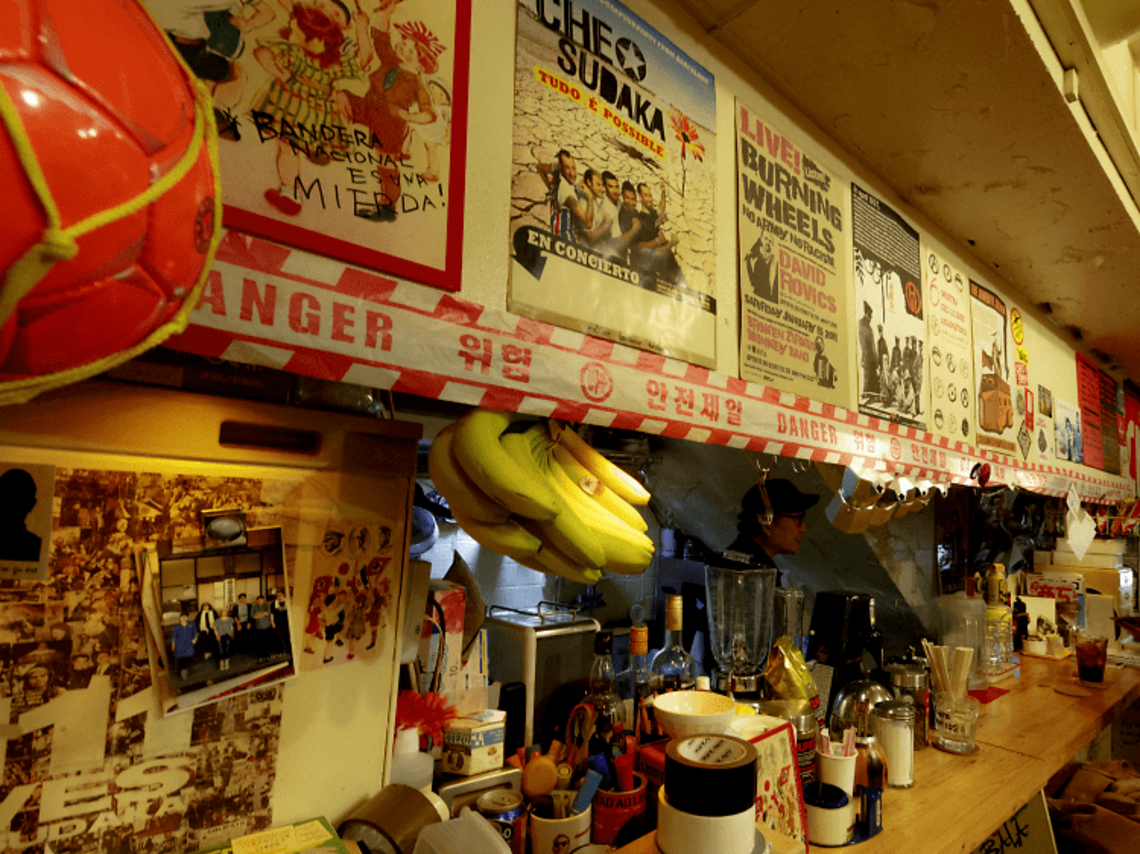 Café Lavandería is the kind of place where one minute you're drinking and the next you're suddenly filled with an overwhelming desire to smash the patriarchy and plan a revolution.
Tucked away in a back street opposite the famous Goldfinger bar, this easy-going communist-come-anarchist café offers very reasonably priced but high-quality drinks (both alcoholic and non-alcoholic), a wide selection of books to browse, and regular events such as world music gigs and political talks (Noam Chomsky stopped by when he visited Tokyo).
The staff at Café Lavandería speak not only English but also Spanish ('viva la revolución!'), as the owner believes that speaking only English does not make you 'international'. Keep an eye on the bar clock; it is intentionally set ten minutes fast to remind comrades they need time to get to Shinjuku Station for the last train home.
Address: Koyosha Bldg 1F, 2-12-9 Shinjuku, Shinjuku-ku
Hours: 2pm-10pm / closed Mon & Tue (except last Mon of the month)
Campy! Bar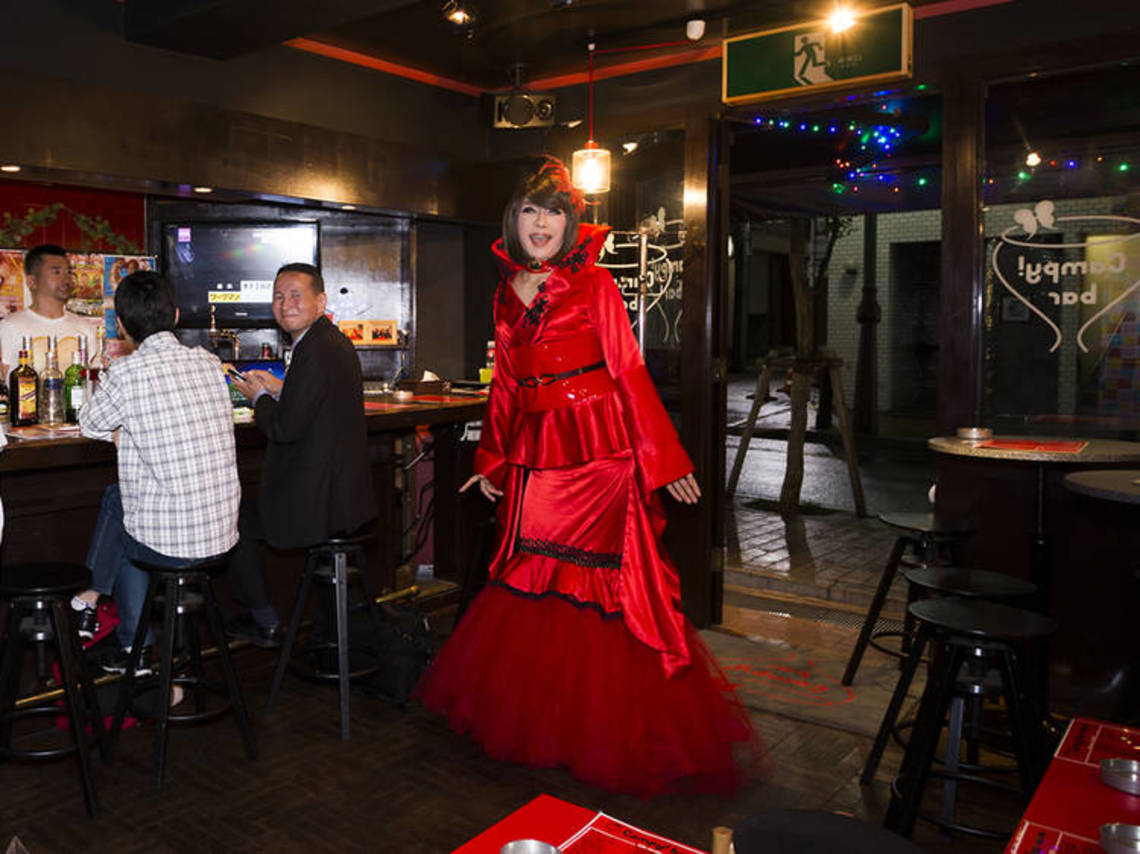 First-time visitors to Shinjuku Ni-chome, Tokyo's famous gay district, could do far worse than shimmying into this ooh-la-la joint run by celebrity cross-dresser Bourbonne.
Campy! Bar opened in January 2013, and the name couldn't be more apt. Bourbonne's staff of decadently attired drag queens (some more convincing than others, it must be said) keep the campiness cranked up to eleven, while the 'gay mix' policy means that straight customers won't feel out of place.
Unlike some other gender-bending bars in the area, there's no seating charge (unless you want to reserve a sofa at the weekend, in which case it's ¥1,000), and drinks are paid cash-on-delivery. Sat on Ni-chome's main drag, Campy! Bar would make an ideal place to start a night out – or to end one.
Address: 2-13-10 Shinjuku, Shinjuku-ku
Hours: Daily 3pm-5am
Eagle Tokyo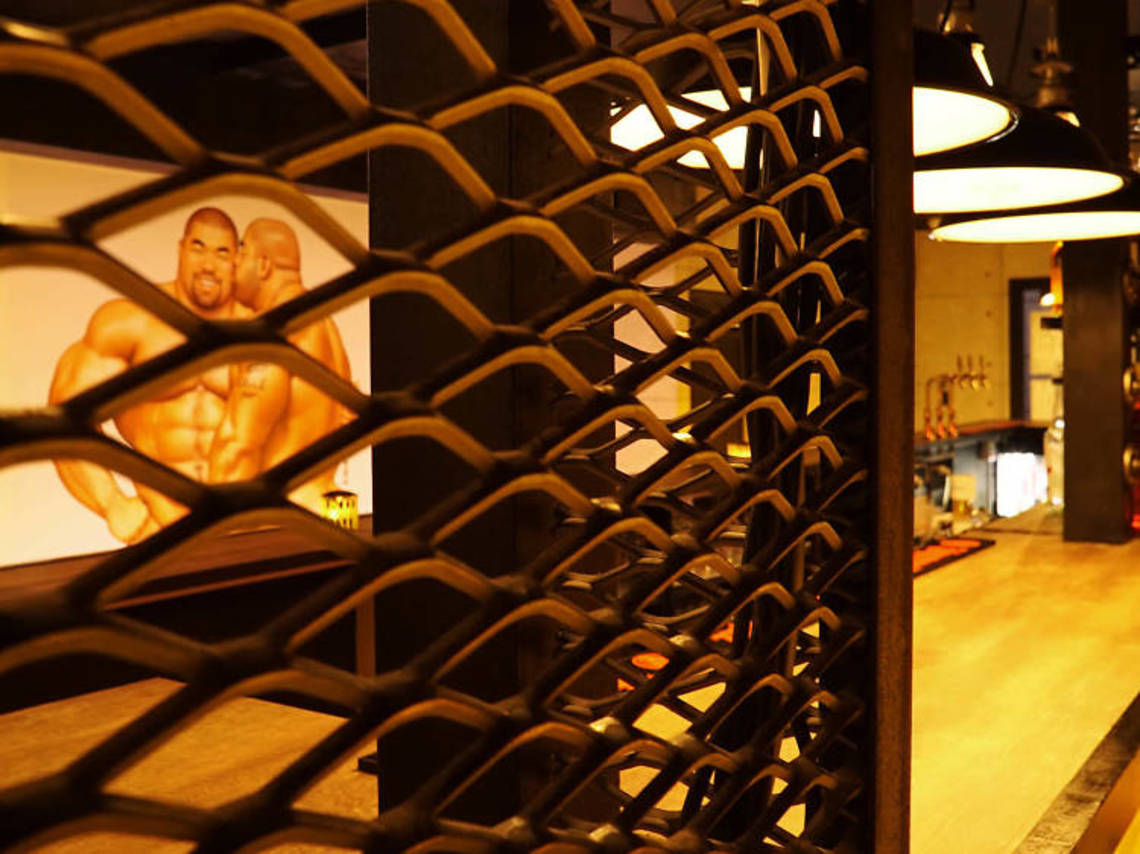 Decorated in a 'western' style – think bricks, concrete and wood – this bar opened in November 2016 and is a decidedly manly hangout for expats and locals alike. The staff, predominantly bears, are friendly and speak a wide range of languages from Spanish to Chinese, while the décor, music and clientele give Eagle Tokyo the atmosphere of a Brooklyn lounge.
On the weekends, drinkers lured by the loud pop and bright lights spill out onto the street in front; there's plenty of standing space plus a few seats in the back to take a quick nap.
Address: 2-12-3 Shinjuku, Shinjuku-ku
Hours: Sun-Thu 6pm-1am, Fri, Sat 6pm-5am
New Sazae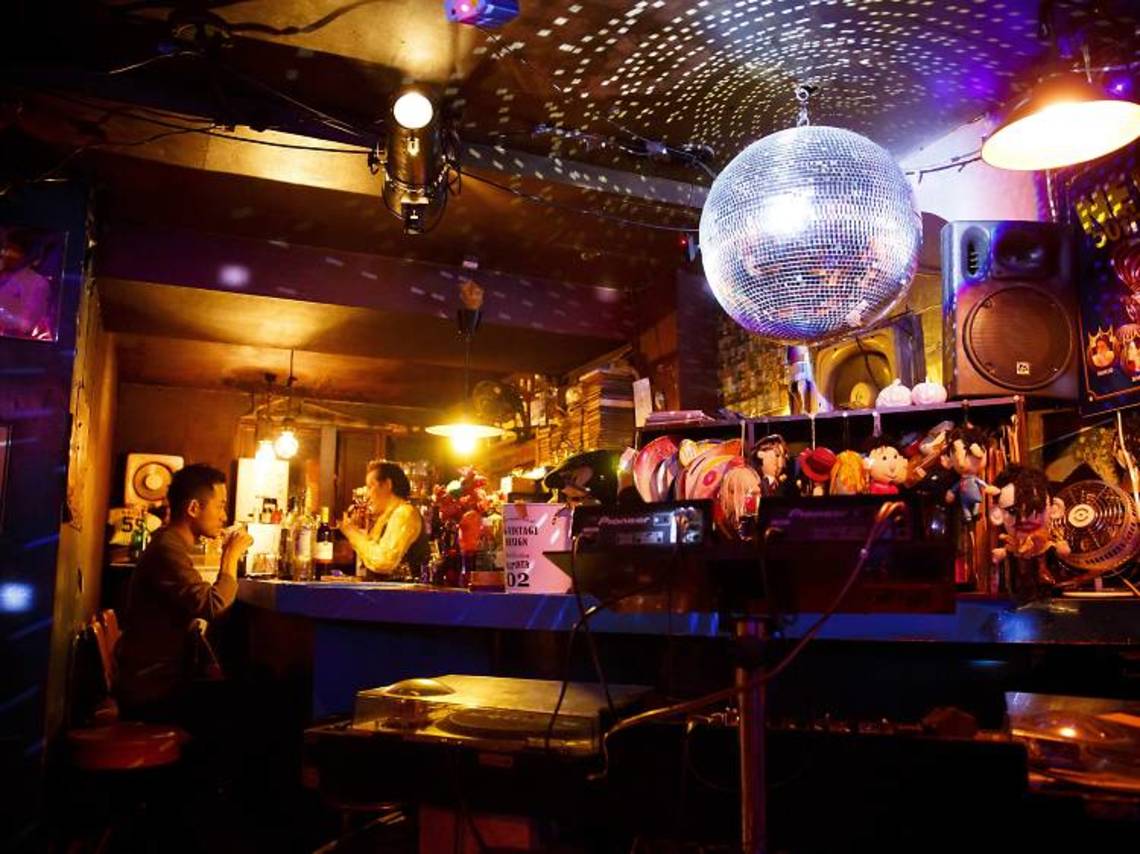 This gay bar and disco in Shinjuku's Ni-Chome district has been around since 1966, and it still sticks mainly to a soundtrack of soul and disco from the '70s and '80s. The crowd is a diverse mix of gay, straight and cross-dressers, presided over by Shion, the flamboyant gent who's been working behind the bar for over 35 years now. Though it's liveliest at the weekends, New Sazae stays open 365 days a year; entrance costs a flat ¥1,000, including one drink.
Address: 2F, 2-18-5 Shinjuku, Shinjuku-ku
Karaoke Fuji
After undergoing some substantial renovations, this underground bar has become a great place to escape the trap of karaoke boxes. Quite like a western karaoke bar, with everyone taking turns to entertain the crowd – or perhaps embarrass themselves – it has a nice and intimate feel. A large space with a big bar and many booths for larger parties, it's the perfect place to show off some of the songs in your repertoire.
Address: Tokyo Saint Four Building B104, 2-12-16 Shinjuku, Shinjuku-ku
Hours: 8pm-3am (until 5am on weekends)
(Written by Joseph Eddy)
Related articles from Time Out Tokyo