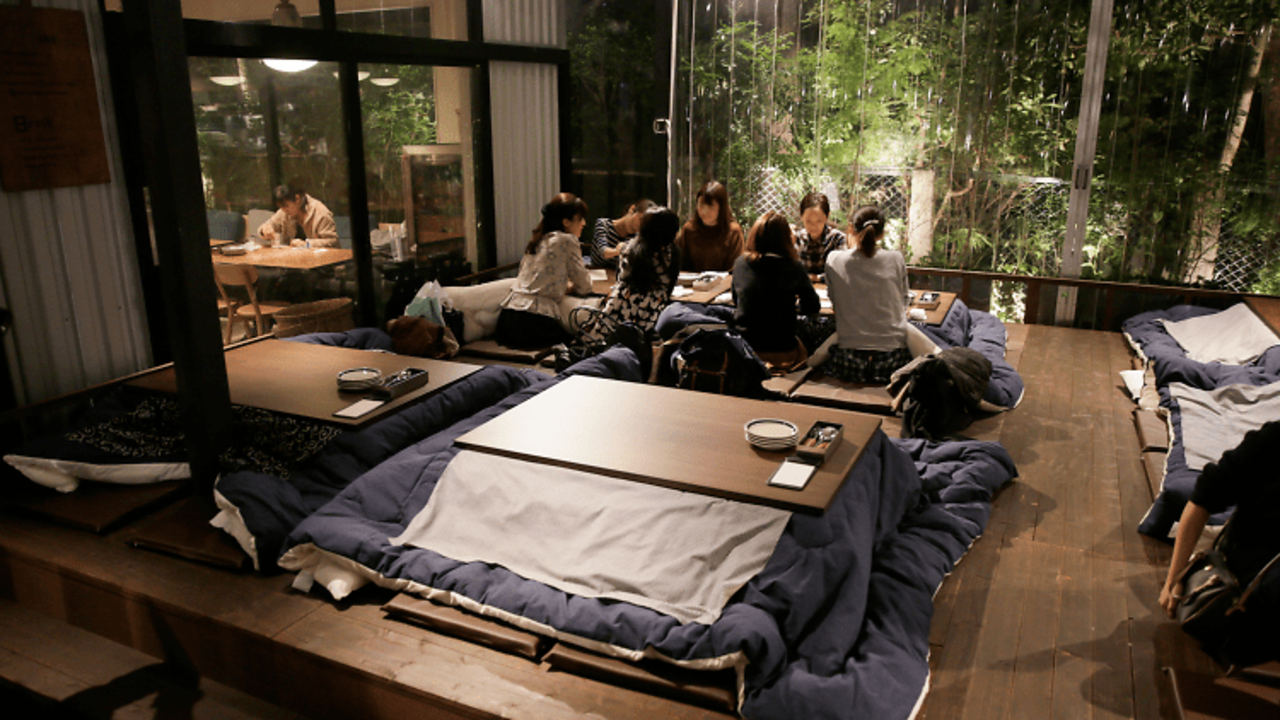 As Japanese houses aren't exactly well insulated and central heating has yet to make inroads, the kotatsu is an absolutely essential piece of furniture for surviving the chilly season. It's basically a low table with a small heater underneath and a blanket draped over it; you're supposed to slip your lower body into the contraption, close the 'curtains' and just take in the fuzzy feeling.
A larger kotatsu can fit an entire family; it's similar to sitting together around a campfire – without the flying soot or the hassle of maintaining the fire, of course. Other than buying one for your home, your best shot for experiencing it is at a kotatsu-equipped café, bar or izakaya. Here are five of our favourites in or near Tokyo.
Top five kotatsu restaurants and bars
Cafe Stay Happy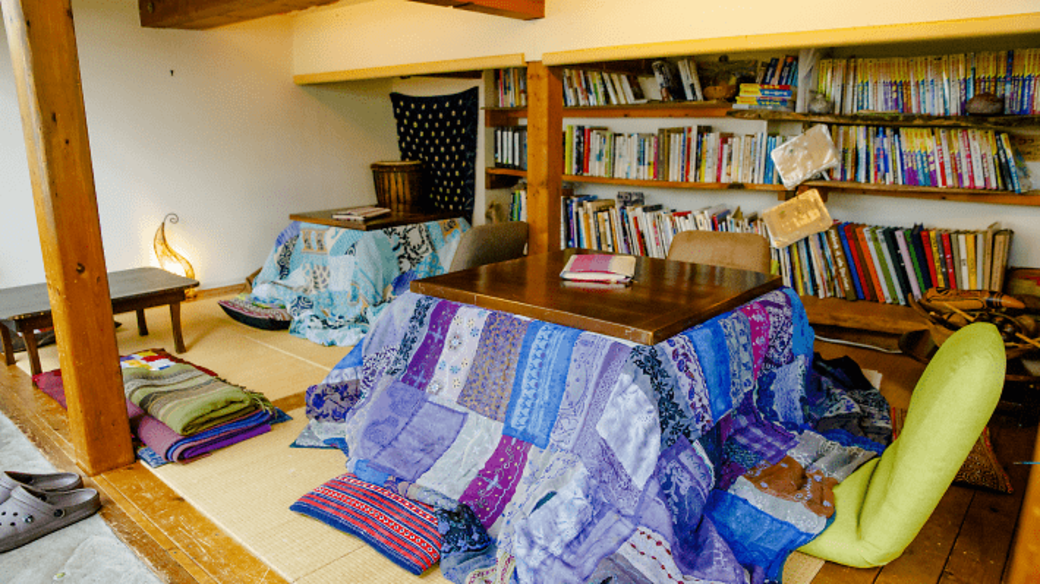 A self-proclaimed 'kotatsu café', Stay Happy in Shimokitazawa is run by a cosmopolitan, English-speaking Japanese couple who travelled the world before opening their comfy base. They've got hammocks, communal tables and around half a dozen kotatsu for your snuggling pleasure.
Where: 2F, 2-29-14 Daizawa, Setagaya-ku
Bunbuku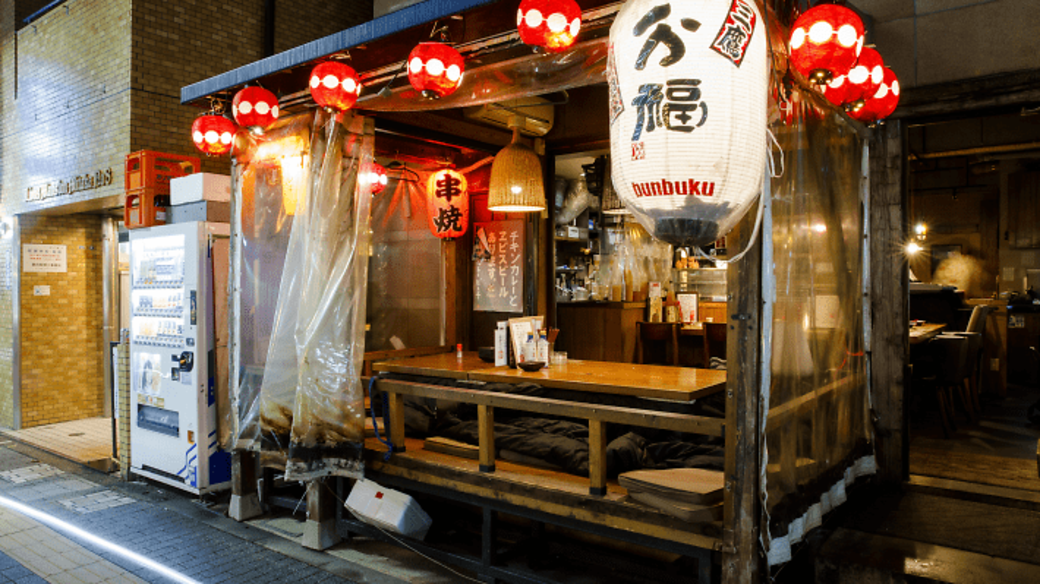 It's a little out of the way in Mitaka – and a five-minute walk from the station – but the Bunbuku izakaya is worth the trip. After all, where else can you sit outside under a kotatsu in winter while indulging in rich nabe and supremely beer-compatible appetisers?
Where: 3-31-3 Shimorenjaku, Mitaka-shi
Tsubame Cafe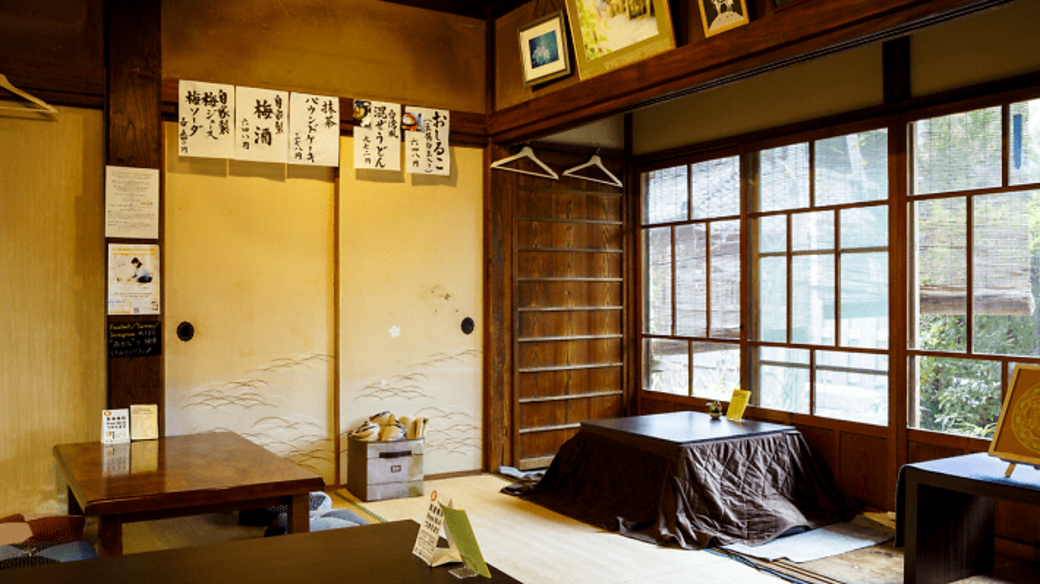 An organic-focused casual eatery occupying an old house in historic Kamakura, Tsubame serves great matcha tea and has tatami mat seating – complete with kotatsu for those chilly winter evenings.
Where: 3-2-27 Komachi, Kamakura-shi
Ryogoku Terrace Café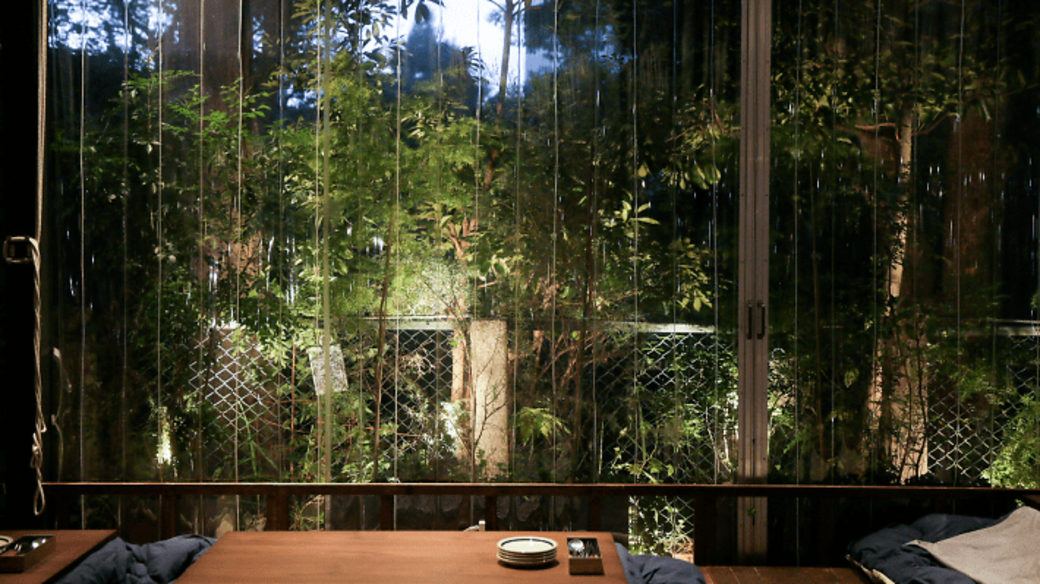 This café and restaurant offers terrace dining and a seasonal menu featuring bistro cuisine and homemade desserts with a Japanese twist. In winter, they turn the terrace into a warm and cosy kotatsu dining experience, offering innard-warming fare such as nabe.
Where: 1-12-21 Yokoami, Sumida-ku
Totoshigure Shimokitazawa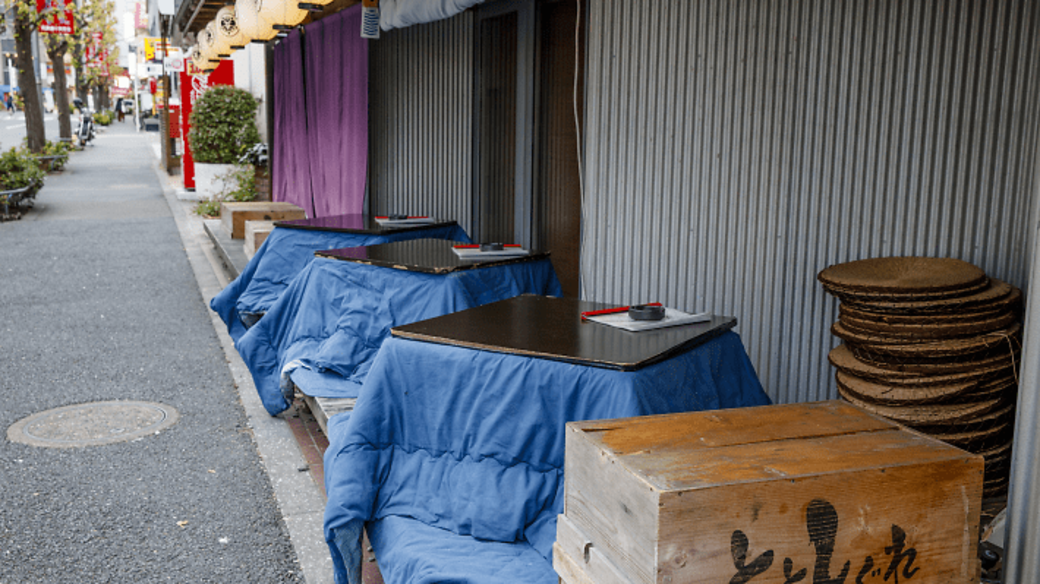 This seafood-focused backstreet izakaya in Shimokitazawa is noteworthy mostly for the ample variety of seating options it offers. You can choose to nibble on sashimi and swig beers on floor cushions indoors, or opt for the stylish open-air seats up front (some of which are turned into kotatsu seats in winter). The latter are really popular, so best book ahead.
Where: 5-30-12 Daizawa, Setagaya-ku
Related articles from Time Out Tokyo