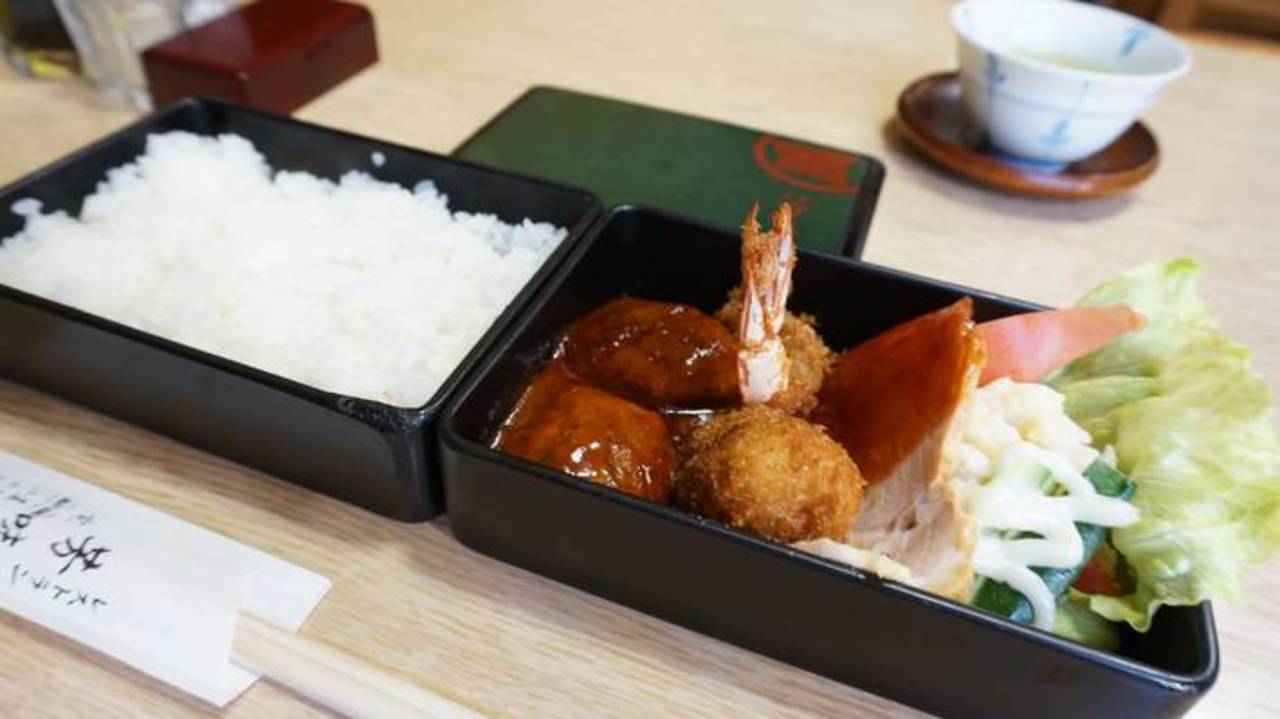 Depictions of food are common occurrences in much of modern Japanese literature, with some authors going into significant detail when describing specific dishes, restaurants or feelings experienced by characters over a meal.
Although often fascinating in itself, such writing becomes that much more interesting if you actually know the places and tastes the author in question is talking about. Here, we pick out ten Tokyo restaurants that either inspired some of Japan's literary giants from the Meiji era onward, or actually appear in classic novels of the modern era.
Guiding you onto the footsteps of literati like Natsume Soseki, Yasunari Kawabata and Yukio Mishima, our tour takes you from venerable yoshoku joints to a simple tempura eatery frequented by a young Haruki Murakami.
Tempura Imoya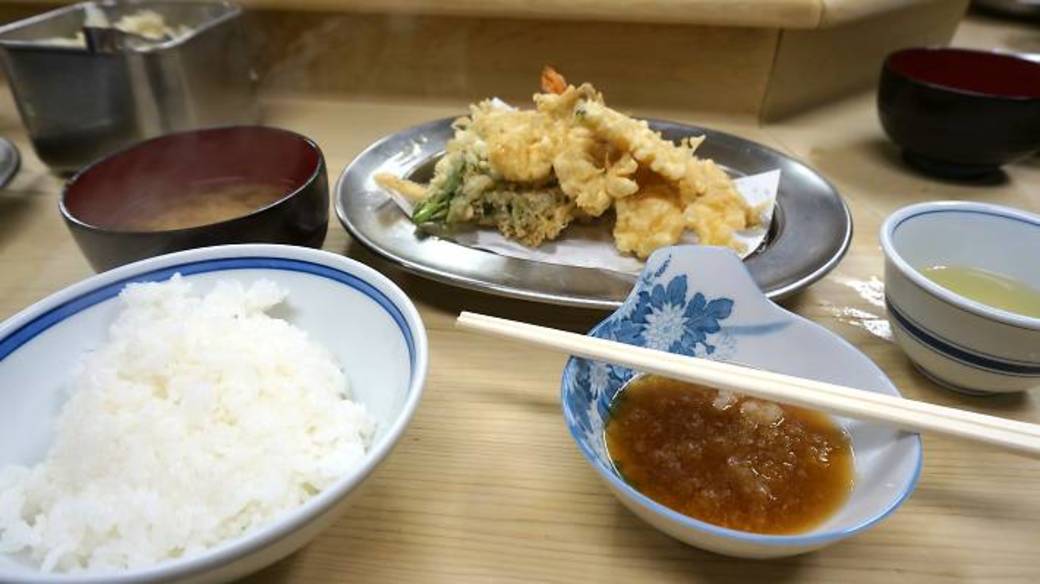 It's not often you see a chef gladly stick his fingers into a vat of boiling oil, but this is the spectacle you can witness every lunchtime at Tempura Imoya. Tongs are clearly for wimps as this chef dips his fingers into the koromo (tempura batter) first, then uses his fingertips to deftly pick the frying seafood and veg from the fryer. A long counter surrounds the open kitchen on three sides, giving a fine view of this spectacle.
The menu is as prosaic as the chef's approach to kitchen equipment: a set lunch for ¥650 until 3pm, with some variations on this permitted afterwards. The set gets you a bowl of good rice, a few pieces of piping-hot tempura (including squid, white fish and mixed veg on our visit); tentsuyu dip of soy sauce and grated daikon; and of a bowl of miso soup with tiny shells of shijimi clams in the detritus at the bottom of the bowl.
The staff don't speak much English, but let's face it, you only need two words of Japanese to order a tempura teishoku. Your fellow customers are likely to be dark-suited salarymen.
Address: 1-32 Kanda-Jinbocho, Chiyoda-ku
Suegen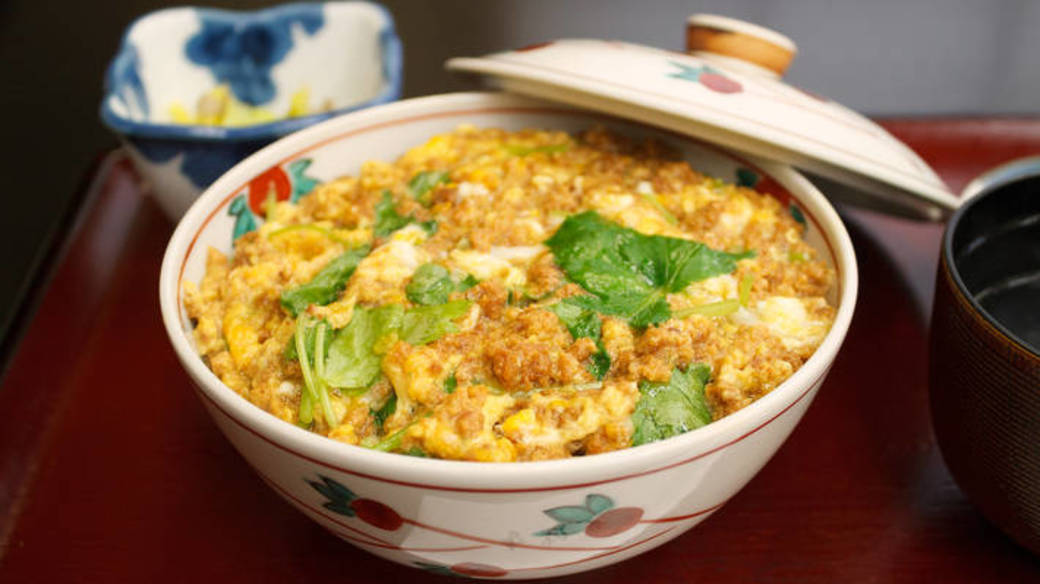 A traditional kappo (counter-style fine dining) joint specialising in chicken dishes, Shinbashi's Suegen traces its history back to 1909, and is infamous as the place where author Yukio Mishima ate his last dinner before carrying out a miserably failed coup attempt at the Ichigaya SDF headquarters the following day – November 25, 1970.
The oyakodon (chicken and egg over rice) set (¥1,200 at lunchtime) stands out for using ground meat instead of the rough cuts found at most other places – an inspired choice, as the sweet mixture goes perfectly with the fluffy egg and mitsuba leaf served on top.
Address: 2-15-7 Shinbashi, Minato-ku
Katsukichi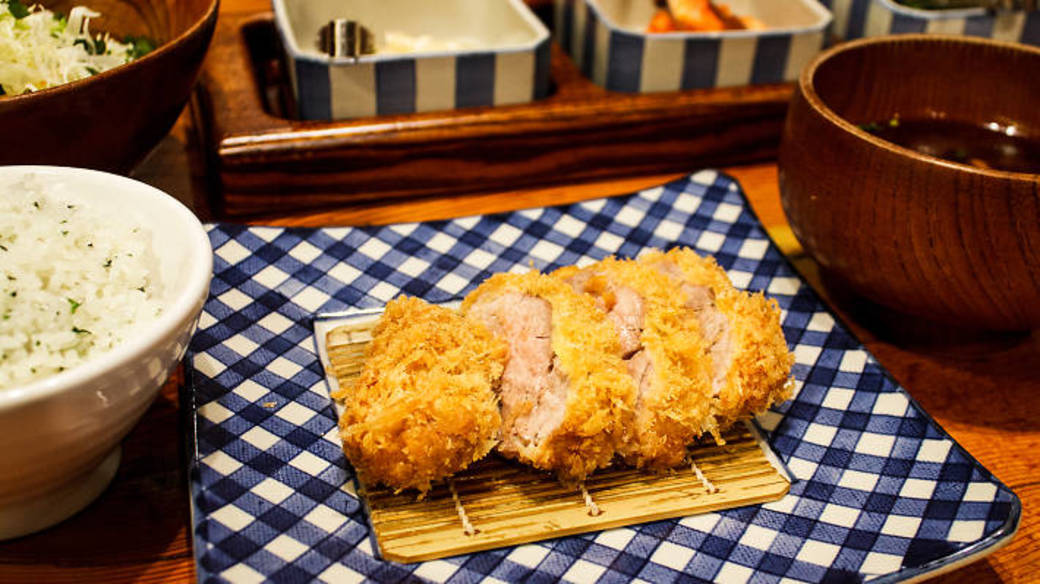 Patronised by literary greats like Yasunari Kawabata and Yukio Mishima, Suidobashi's Katsukichi has remained largely the same since first opening its doors in 1962. The heavy-set wooden interior evokes memories of days gone by, but the menu has managed to hang with the times: fried in corn and sesame oil, the tonkatsu is made with fine, freshly sourced meat and feels about as light as a deep-fried dish possibly can be. Do prepare to fork out a little extra for quality fare, though – the standard (150g) katsu sets start from ¥2,400.
Address: Zensuido Kaikan Bldg B1F, 1-4-1 Hongo, Bunkyo-ku
Chikuyotei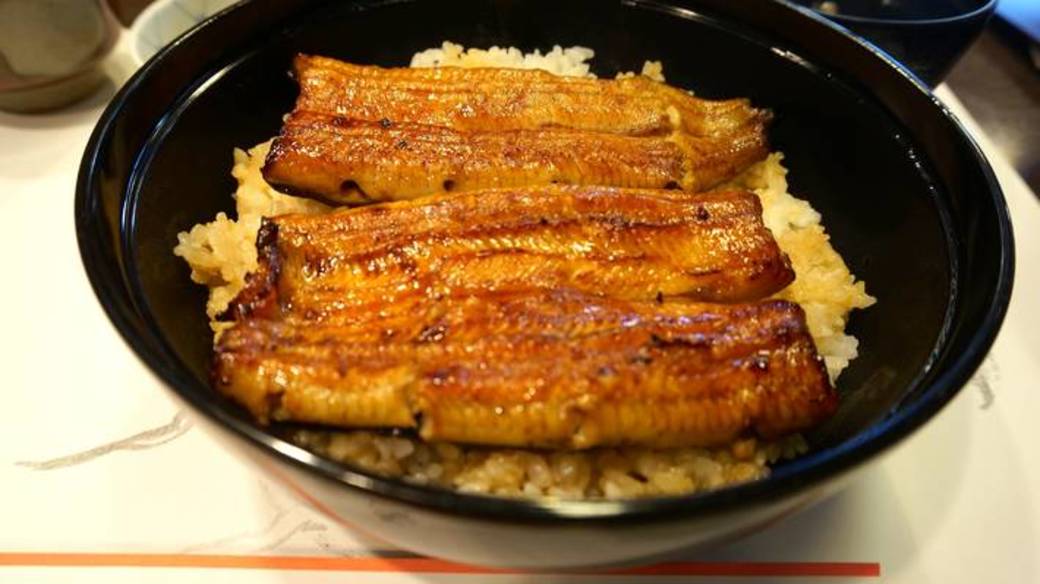 One of Ginza's finest old-school eel restaurants, Chikuyotei is best known for its classic unadon (eel over rice), but also serves other fine seafood in ochazuke (over rice, with tea poured on top) form – just the way it used to be back in the early 20th century. Places like this are becoming increasingly hard to find in Tokyo, but this one doesn't look like it's going anywhere: there are even queues outside of the shop on some days.
Address: 5-8-3 Ginza, Chuo-ku
Shiseido Parlour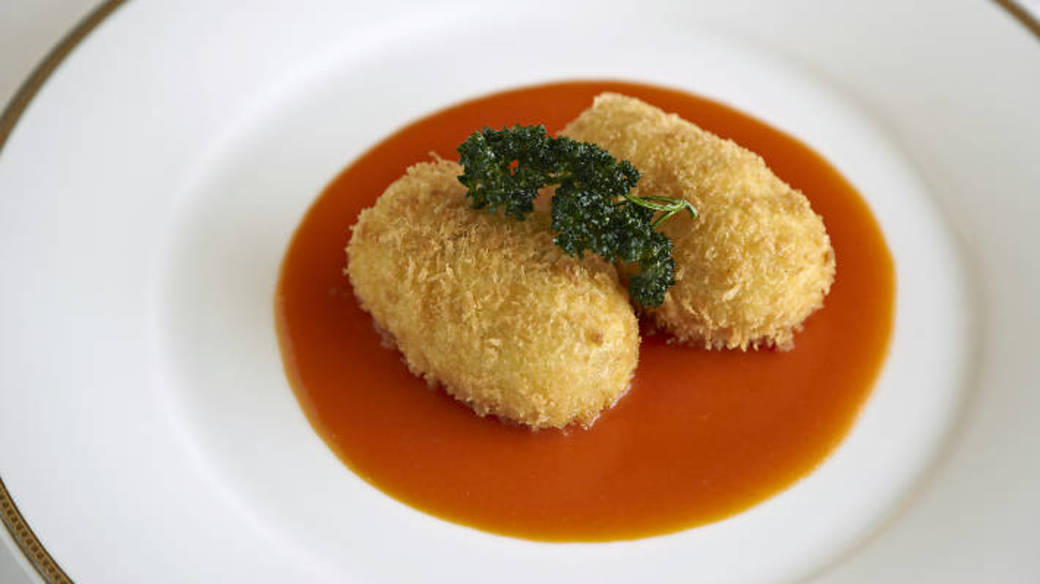 Founded in 1902, Shiseido Parlour is a pioneer of Japanese-style 'Western' cuisine (yoshoku), i.e. omu-rice, croquettes and the like. At the restaurant, one menu item sure to raise eyebrows is a course featuring curry rice topped off with lobster and abalone, which includes the chef flambéing them at your table. Of course, it's quite the luxury option and will set you back around ¥10,000 (plus a service charge).
Meanwhile, the third-floor café specialises in sweet treats like old-school ice cream soda (popular for well over a century now, we hear) and fruit parfaits, including a strawberry version (¥1,730) that contains enough milk and ice cream to make a lactose-intolerant person break a cold sweat at first sight.
Address: Ginza Shiseido Bldg 4-5F, 8-8-3 Ginza, Chuo-ku
Shoeitei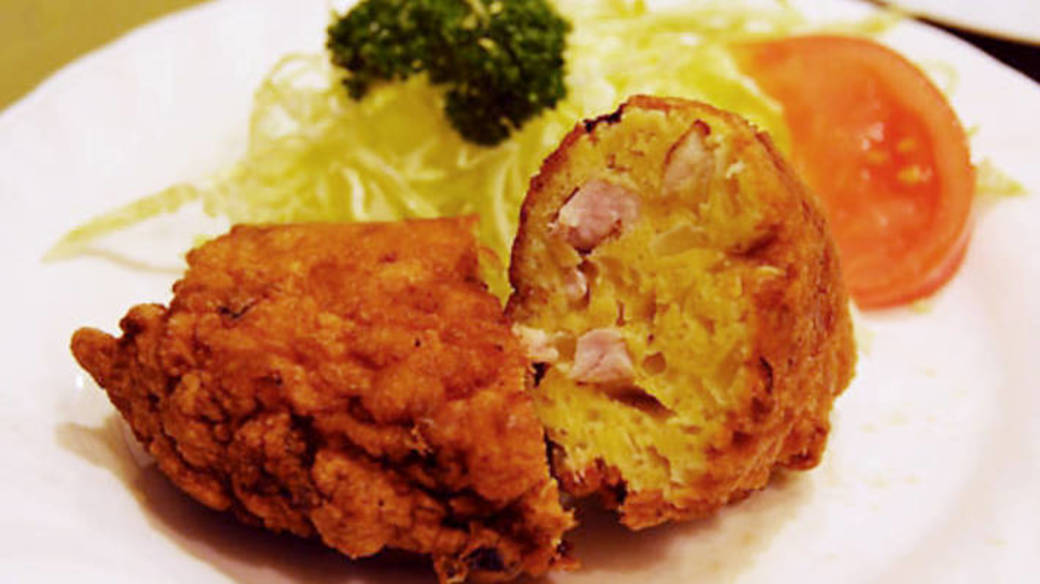 Before setting up shop in Awajicho, the founder of Shoeitei, a certifiably retro restaurant that's been serving up yoshoku (traditional Japanese-style 'Western' food) for more than a century now, worked as the personal chef for Raphael von Koeber, lecturer in philosophy at Tokyo Imperial University and teacher of novelist Natsume Soseki.
According to some sources, the eatery's signature dish, yofu kakiage ('Western-style' tempura made with mixed vegetables), was actually first created at the request of Soseki, author of classics like 'Kokoro' and 'I Am a Cat'. Other popular meal choices include hamburg steaks, cabbage rolls and croquettes (korokke).
Address: 2-8 Kanda-Awajicho, Chiyoda-ku
Sometaro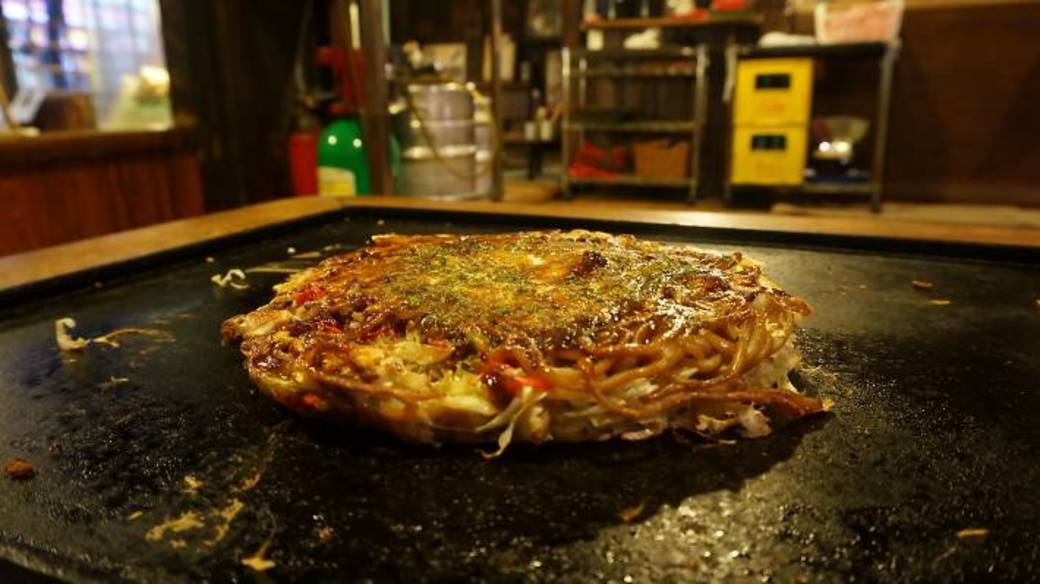 Comfort food in a funky wooden shack, within easy walking distance of Asakusa's tourist sights. It can get incredibly sweaty in summer, but when you're sitting round the okonomiyaki pan, the intimate atmosphere is wonderfully authentic.
Address: 2-2-2 Nishi-Asakusa, Taito-ku
Rengatei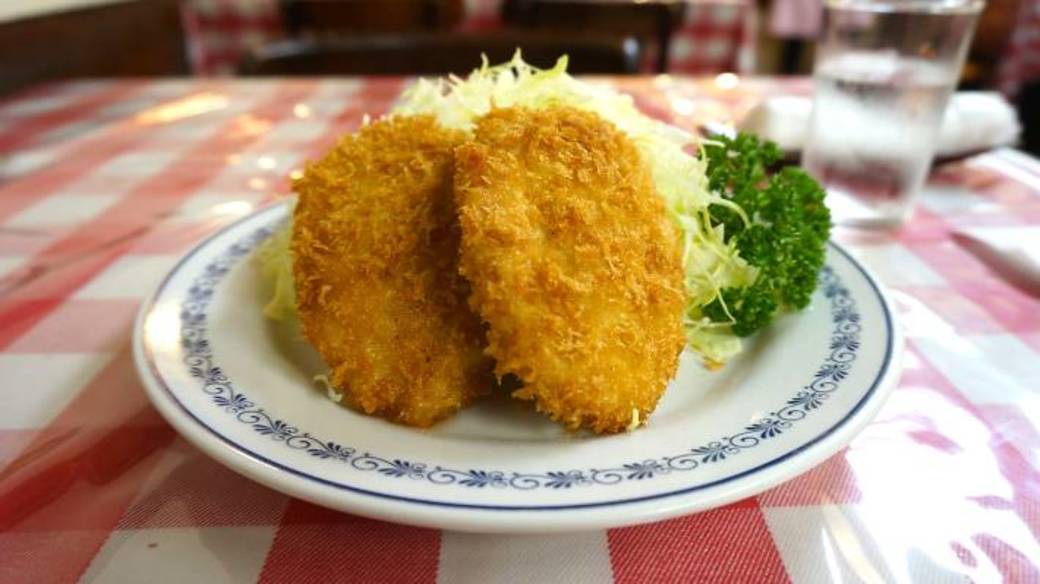 Rengatei sits quietly on gas-lit Ginza-dori, and has served traditional fare since 1895. At lunchtime, the place is packed with customers spilling out on to the street. This restaurant is believed to be one of the first in Japan to serve a Western-style menu; rice was first served on a plate here in the early Meiji era, when people preferred rice to bread. Popular dishes include pork cutlets, omurice, fried oysters, fried lobster and hashed beef with rice.
Address: 3-5-16 Ginza, Chuo-ku
Keiraku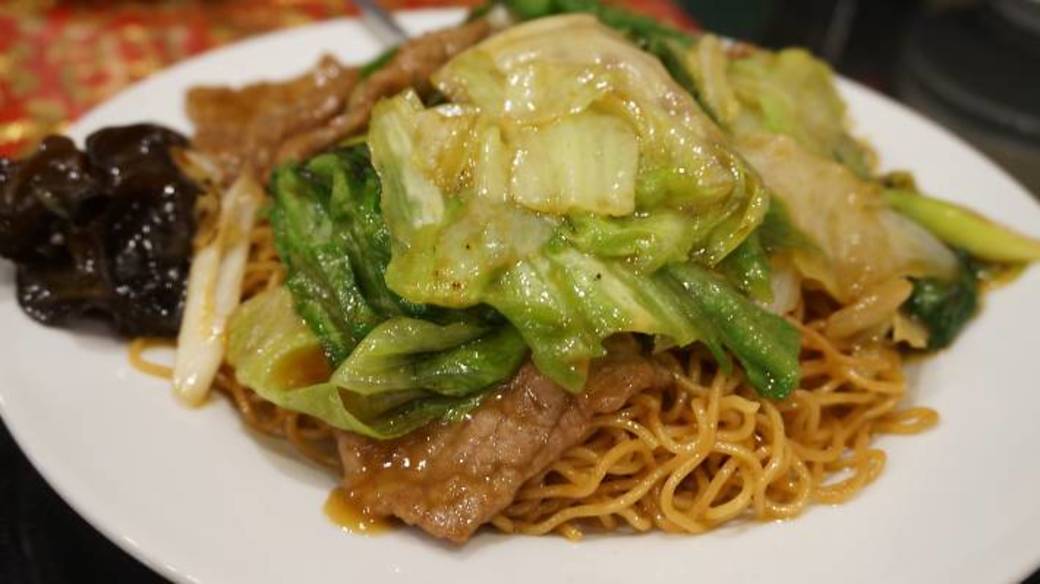 Always a popular lunch spot for salarymen in the Ginza-Yurakucho area, this old-school Chinese restaurant is actually far more spacious than it looks from the outside. Enter through the narrow door, take a seat in the back and choose from a long list of authentic Cantonese dishes, including their signature fried rice served in soup. Available only in summer, the cold noodles seasoned with sesame dressing are another highlight.
Address: 1-2-8 Yurakucho, Chiyoda-ku
Houmitei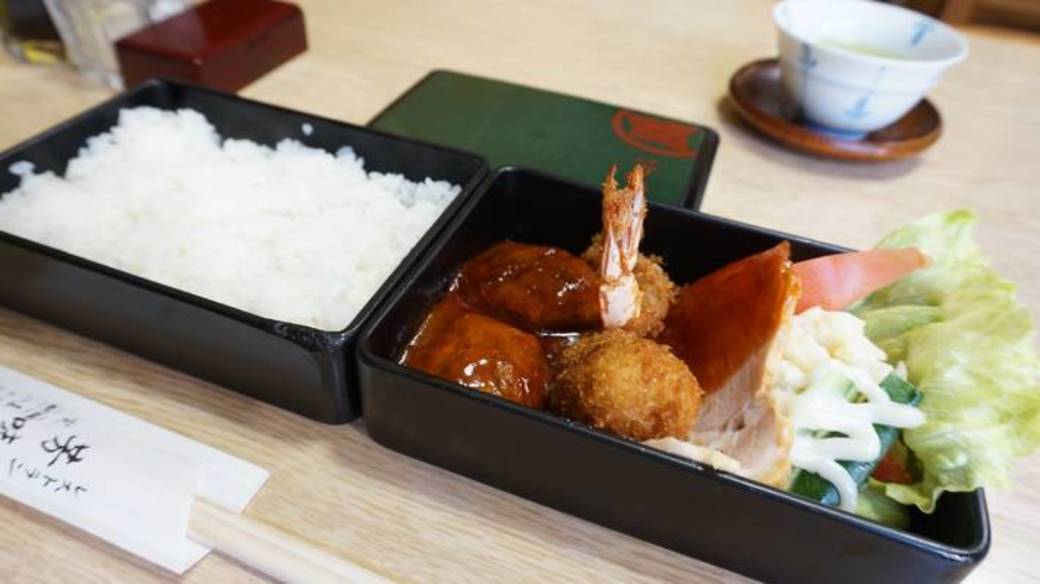 One of the oldest continuously operating restaurants in Ningyocho, Houmitei has been in business since 1933. Often mistaken for a traditional soba eatery, its speciality is actually a seriously retro version of yoshoku, the Japanese form of 'Western' cuisine that originated in the Meiji era.
If you only go here once, make sure to try the tongue stew, a flavourful concoction consisting of soft beef tongue cooked in demi-glace sauce until perfectly tender. The Yoshoku Bento box (pictured above), a sort of tasting selection of the restaurant's most popular dishes, is another highlight.
Address: 2-9-4 Nihonbashi-Ningyocho, Chuo-ku
Related articles from Time Out Tokyo