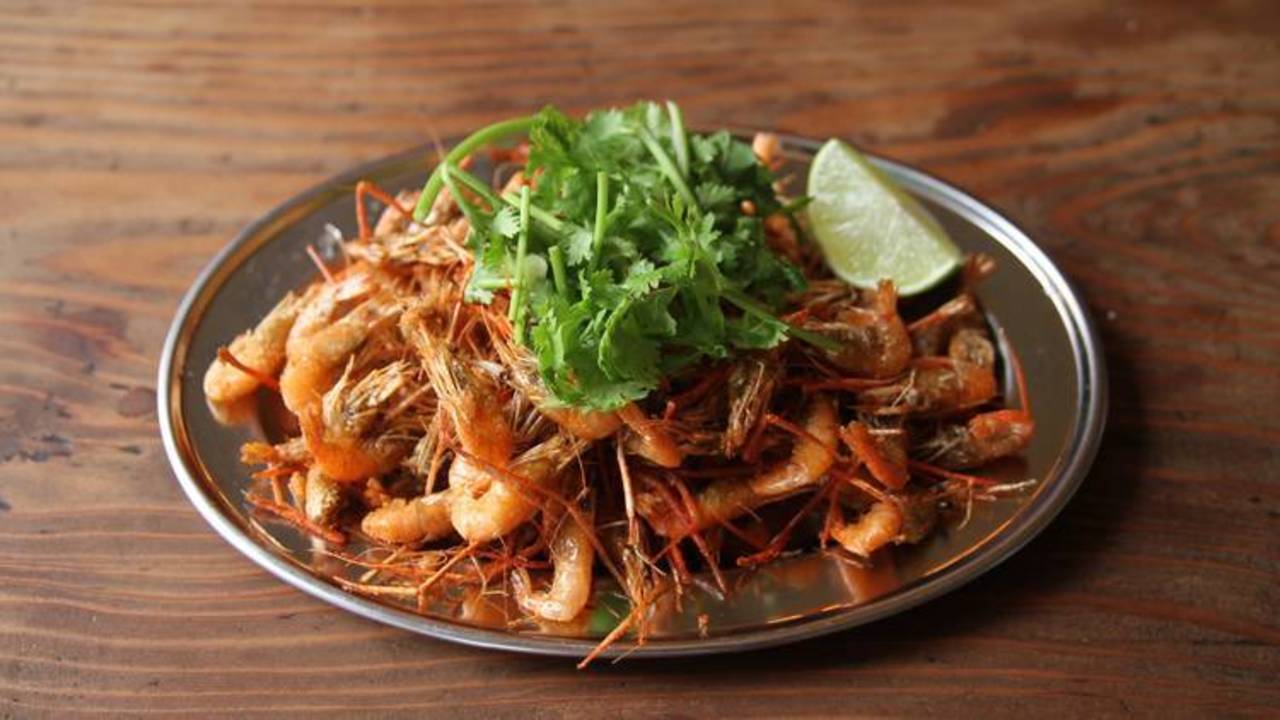 With Tokyo's hipster central (sorry Koenji) seemingly being graced by new openings every other week, we thought it was high time to lend you a helping hand when it comes to satisfying your in-vogue food cravings. Check out our new top picks for 2017 below, and keep your eyes peeled for more upstarts in the months to come.
Top new eats in Shimokita
Shimokitazawa Cage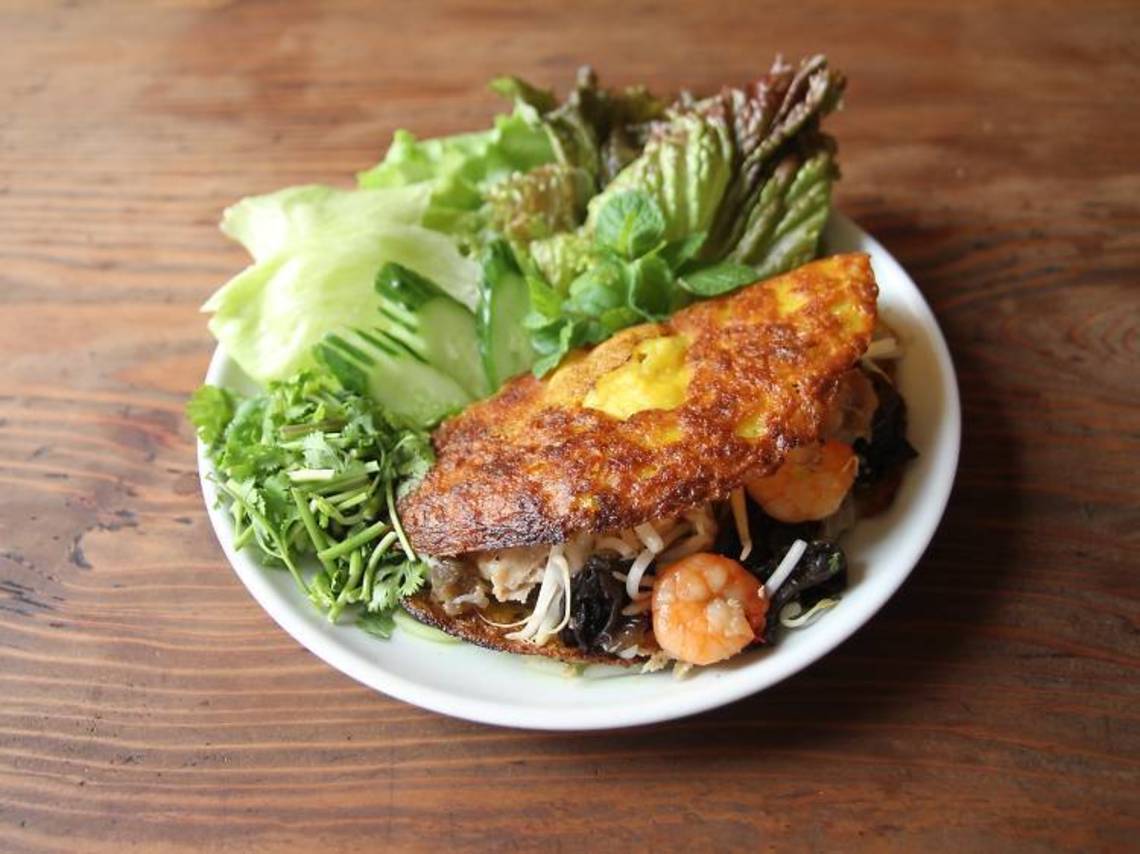 Shimokitazawa Cage is an extended pop-up street food and event space which is set to run until 2019 underneath the raised railway tracks a stone's throw from the station. Beyond the prison-like wire fence lies some of the city's finest food trucks – in the past, these have included the Good Hood Food truck, which dishes out succulent and fiery pork and chicken tacos freshly prepared on the spot, and carts serving up New York-style hot dogs and rhapsody-inducing bánh mì.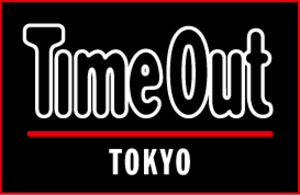 Vendors change regularly, so follow the Cage on social media for the latest lineup. To quench your thirst, you have the Mikkeller pop up bar serving hipster craft beers on tap including Beer Geek Big Blend (a hearty Oatmeal Stout) and the cheeky Imp Stout, Black Hole.
There's more to the Cage than gluttony though, as you can also browse vintage items, books, board games and knickknacks from the flea markets or get your fortune told by the resident mystic. For a bit more culture, check out the timetable for regular film screenings, art exhibitions and musical performances. It's the sort of cage you'd volunteer to be stuck in.
Ramen Nagi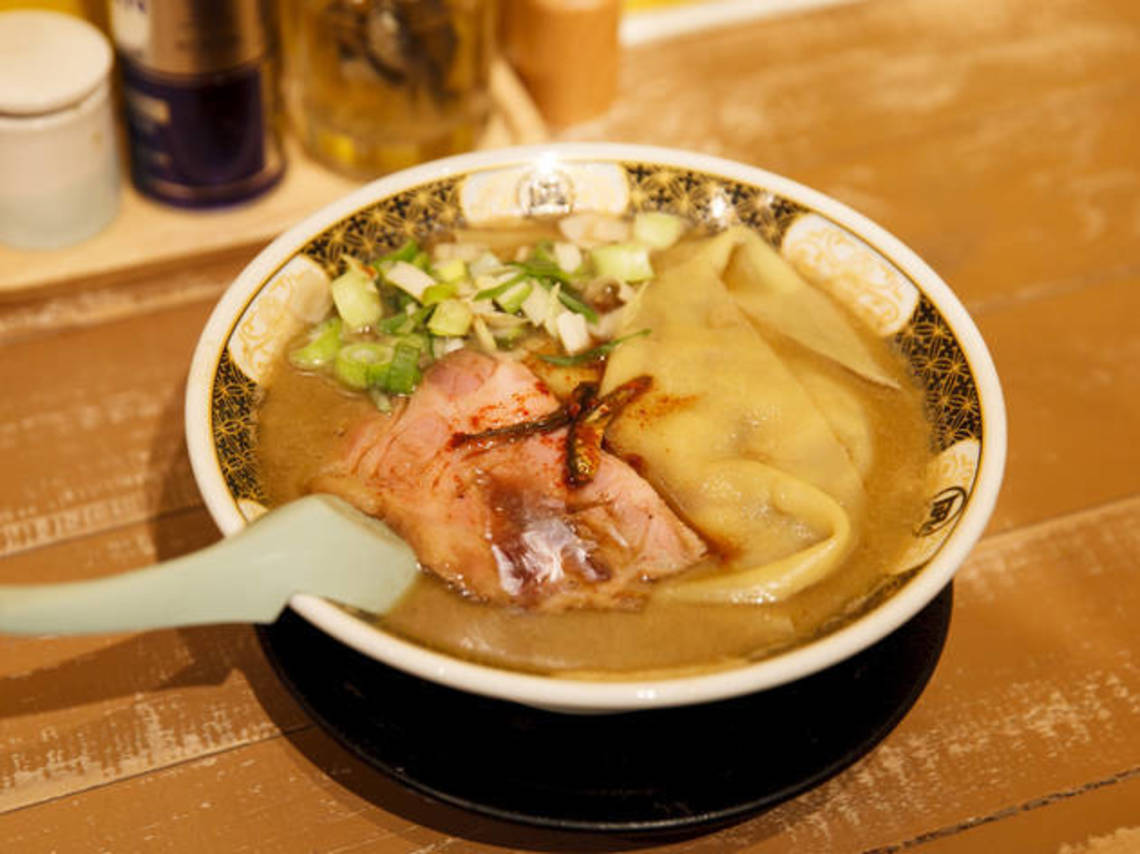 Nagi Niboshio Ramen is a popular chain which, as the name suggests, serves piping hot ramen bowls. Their new Shimokita outpost is the size of a parking space and pulls in noodle-lovers with its no-fuss menu. Cheap and cheerful, you're welcomed with the sound of happy diners loudly slurping on thick bouncy noodles swimming in a rich, flavourful umami anchovy broth. You can select a lighter broth too, but the former is recommended by the staff (and who are we to argue with them).
Huge round slices of fatty char siu pork is the topping of choice, while other options include scallions and salted boiled eggs. Pots filled with mini anchovies are placed on the table should you wish to use them as a garnish. If you're tired of ramen or want to try something different, they also serve rice dishes. Ordering is done via an easy-to-use machine and dishes usually arrive within five minutes from the open plan kitchen. This is Shimokitazawa's go-to place for a quick satisfying bite and also doubles as the ultimate hangover cure. What's not to love?
Neue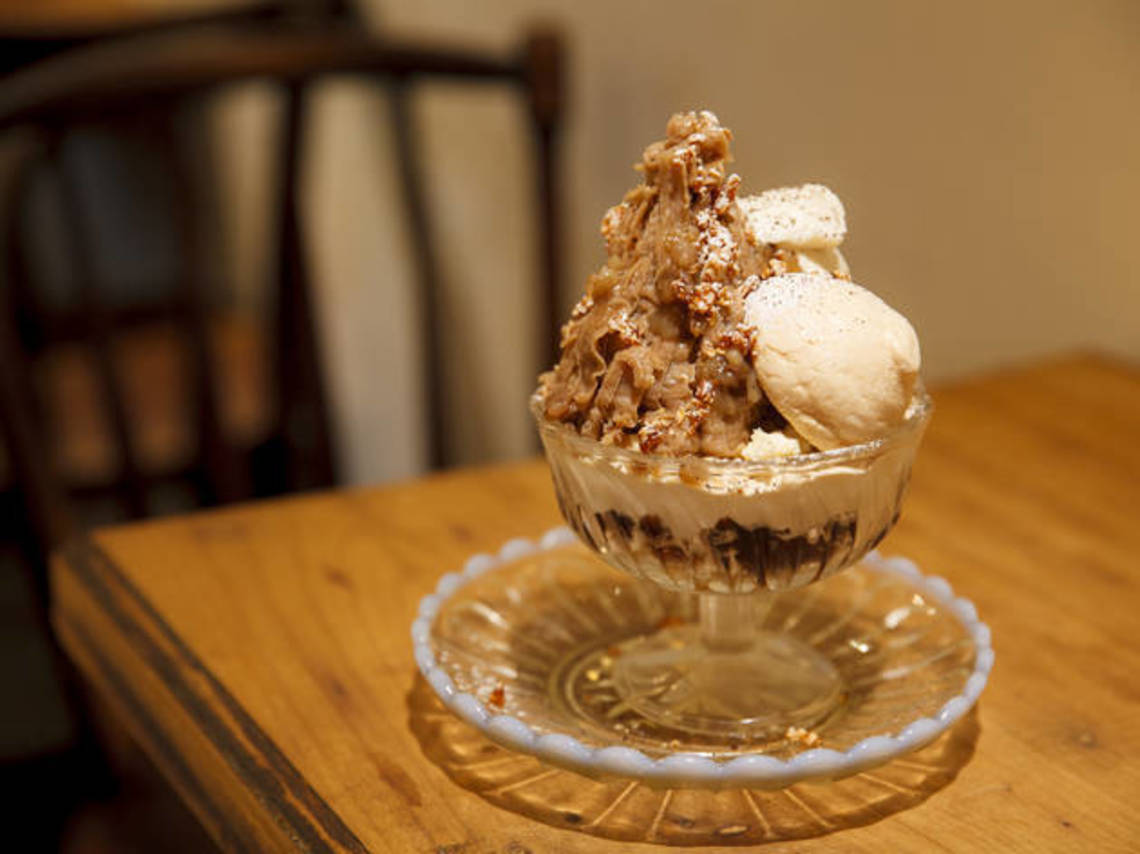 The sweet of tooth rejoice – there's a place just for you, where you can ditch the preambles of starters and main courses and go straight for dessert. Located three minutes from the station is Neue, a cosy restaurant that caters for around ten people at a time. Focusing solely on sweets is a masterstroke, as every item is an indulgent treat. Our current favourites are the nutty yet smooth pistachio crème brûlée, the perfectly executed flan and an indulgent chestnut and white chocolate parfait (pictured above) big enough for two. The tipple of choice is wine by the glass and the list is a cleverly curated selection of reds and whites. Neue is perfect for a catch-up and for those who want a mini restaurant safari having had other courses elsewhere. The place is open until midnight but still retains its relaxed and charming atmosphere, at least until the sugar crash kicks in.
Sama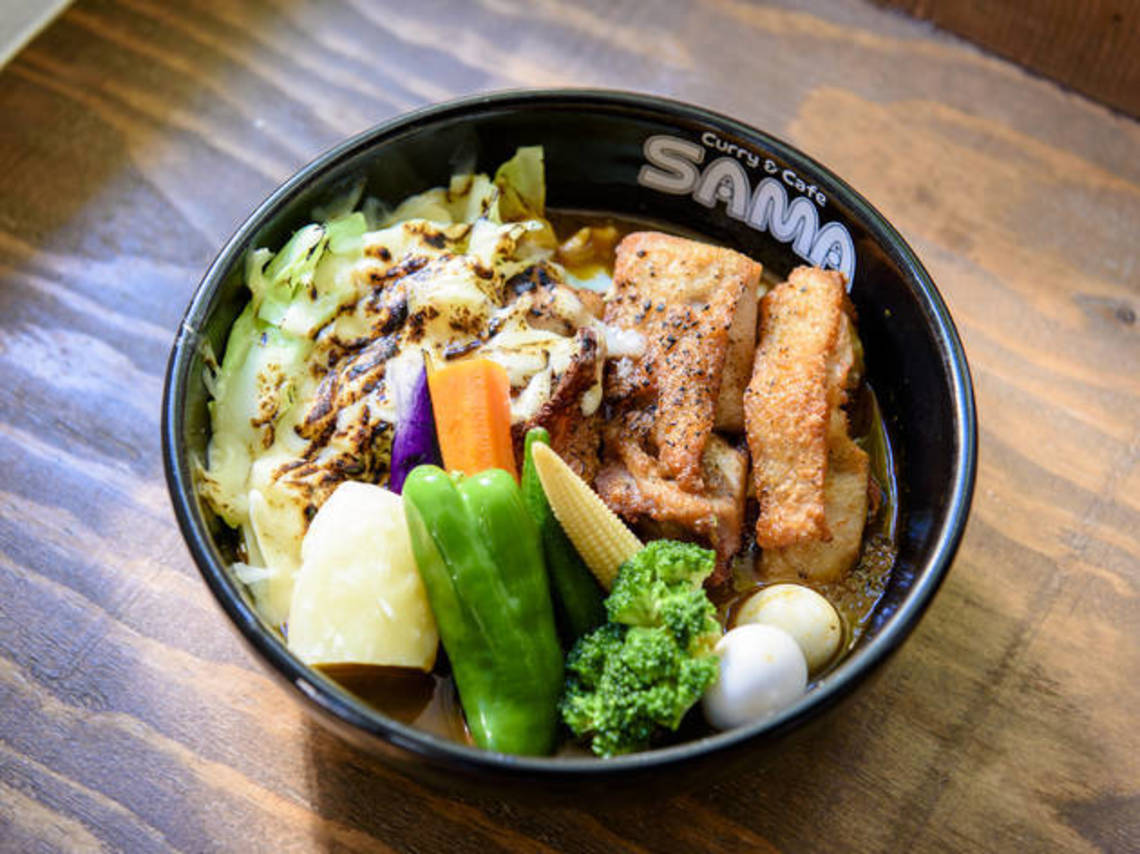 Winter is upon us and hot comfort food is a must which explains why Sama, which only opened in October, has already established itself as one of Shimokitazawa's essential eateries. The menu here is simple: soup curry, and lots of it. These bowls of hearty hybrid broth are generous in portion and warm you like a culinary cuddle. There are two options: chicken – which comes with a big, tender and well-seasoned chicken leg on the bone – or seafood. The curries start from 1,100 yen and come with a garden's worth of vegetables including broccoli, carrots and baby corn (talk about stocking up on your five-a-day). The broth is the star though: it is rich, fragrant and has a great consistency.
Equally great for a quick bite and a stretched-out lunch, Sama is the kind of charming place that makes you want to become a regular and you'll soon find yourself crossing town if needed to do just that.
Flipper's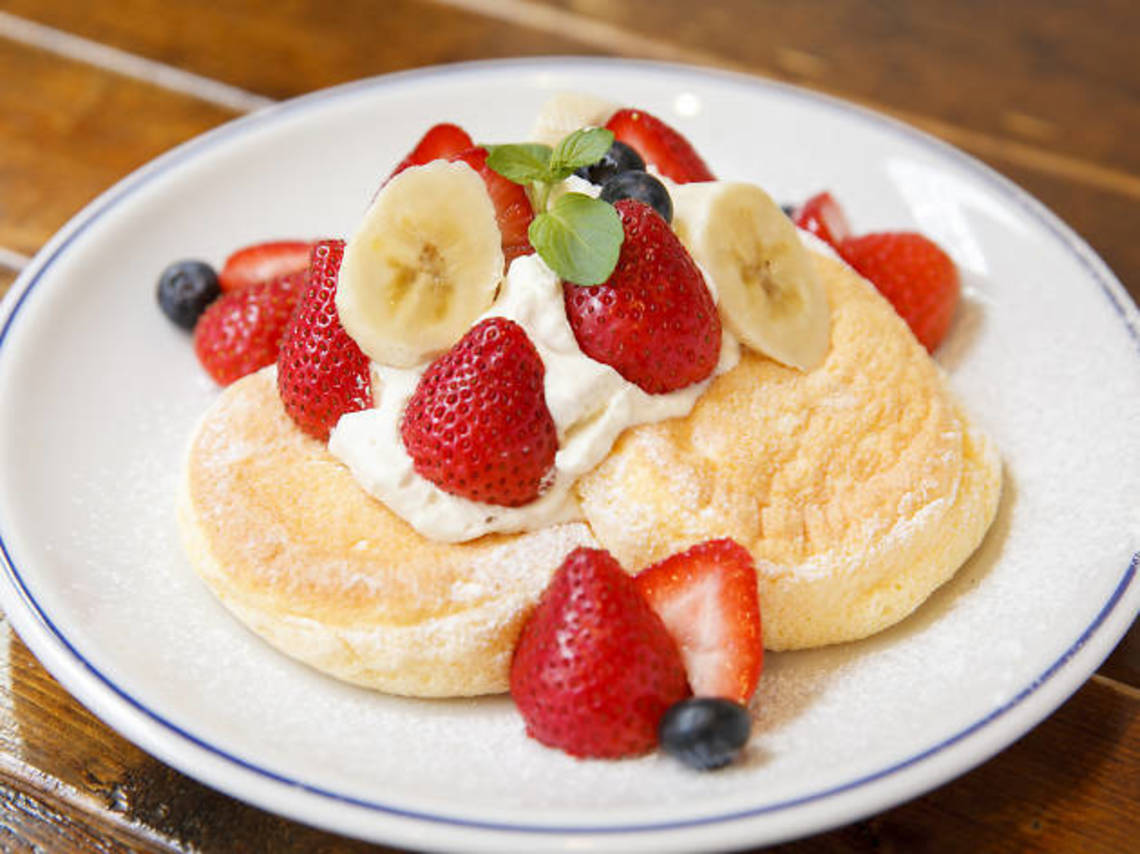 Just when we thought the Tokyo pancake craze was over, the latter half of 2016 brought along a score of new 'cake shop openings. But something is different this time: instead of the thin Hawaiian-style creations offered by the likes of city favourites Cafe Kaila and Eggs'n Things, these upstarts are serving up super-fluffy fare made with ricotta, buttermilk or meringue.
Joining competitors like Gram and A Happy Pancake, both of which now operate several branches in Tokyo, is this Shimokita joint that charms batter-lovers with pancakes topped simply with fruit or the shop's original maple butter cream.
Although Flipper's may no longer see the kind of mind-boggling queues we witnessed in summer, it's still a very popular spot, so don't expect to just walk in – especially on weekends. But if you have the patience, getting in line for some of Tokyo's most Instagrammable desserts will be well worth it.
(Reviews by Elsa Messi and Time Out Tokyo editors)
Related articles from Time Out Tokyo
The best restaurants: Tokyo top 100
The best of Tokyo in 2016
The best Tokyo ramen shops of 2016