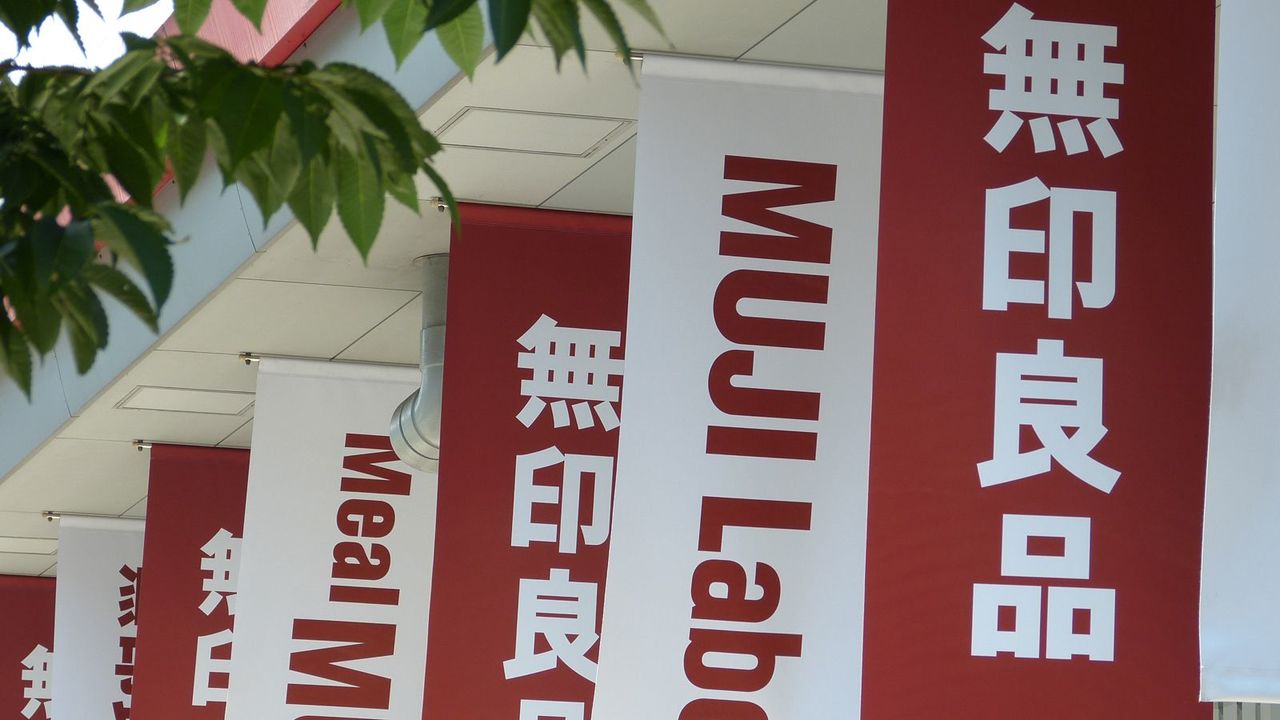 Ryohin Keikaku, manufacturer and retailer of the minimalist, quality-oriented FMCG brand "MUJI," is a steadily expanding global business that has been performing very well these days. Its latest financial statements show that, up to the third quarter of this fiscal year (March – November 2015), sales have leaped to 226.7 billion yen ($19.7 billion), increasing 19% on a year-to-year basis, while the operating profit has risen even more steeply by 45%, achieving a record-high 25.8 billion yen ($224 million) in the same period.
To a very significant extent, the company owes its robust performance to the particularly strong growth engine it has found in China. Although the investors and market watchers around the world are getting increasingly concerned lately about the slowdown of Chinese economic growth, the top management of Ryohin Keikaku thinks otherwise. We talked with President Satoru Matsuzaki about what the secret is behind the Tokyo-based company's growing success in this neighboring country.
Why do you think your company is doing so well recently in China?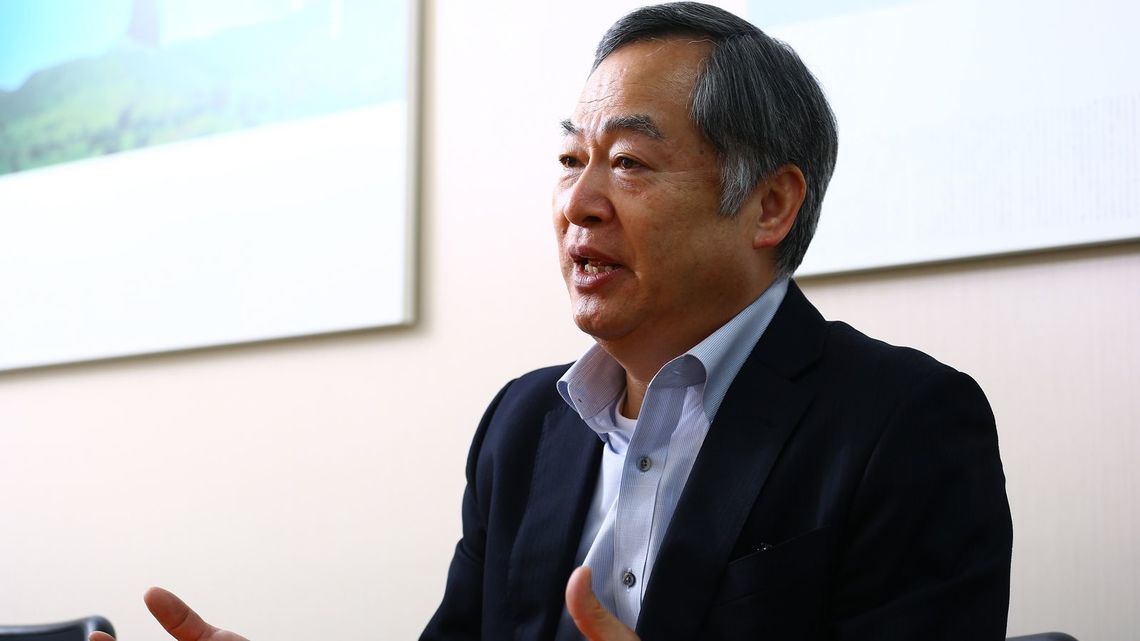 One big factor is that consumption in China is becoming more and more driven by genuine demand. Until recently, products that have been arousing interest among local consumers were those in the high-end brand segment. But now, their buying interests are clearly turning towards the items that they use in everyday life.
Setting the stage for this shift in consumer focus is the thrift ordinance issued by the Chinese government, which is aimed at restoring the public order and morals by alerting people to law enforcement's plans to eradicate rampant corruption, bribery, and illicit trade. Since this new policy was put into effect, the sales of luxury items, including gift vouchers and expensive watches, have dropped significantly in department stores.
On the other hand, Chinese consumers are increasingly directing their attention to commodities of daily use, looking more frequently to such products to satisfy the urge to shop. This is a very favorable trend for us.
I often hear people question whether many Chinese would be interested in buying goods of simple design, seeing as they come from a country that has traditionally been fond of fancy colors like bright reds and yellows. But the fact is there are a lot of MUJI fans emerging in China.
What I think is that, as Chinese consumers got richer and started buying and owning more things, they began to develop an eye for quality products. In the process of becoming discerning shoppers, they have come to understand the true value of simplicity and recognize the attractiveness of MUJI products. Many of the products we retail are consumer goods for daily use. We manufacture them to properly fulfill the functions and purposes they are expected to serve. We also design them carefully to be of good quality while also being highly satisfying from the aesthetic point of view. And if we offer such products at reasonable prices, I find no reason why they will not appeal to more consumers in China.
40 more stores by the end of the year
What are your plans for expanding your retail network in China?
We are considering establishing more outlets in big cities like Beijing and Shanghai. In Shanghai, we already have over 20 stores, but we think it is possible to expand this figure to around 50. At the same time, we would also like to advance more deeply into local cities that are classified as third-tier or lower. MUJI is already well known in third-tier cities. Plus, the buying motivation of local consumers in these smaller cities is growing fast.
Currently, we are working on setting up 40 more outlets in China to reach a total of 200 by year's end. Compared with our net increase of 32 in that country last year, our plan for this year is more aggressive. And next year (2017), we are planning to set the bar even higher by targeting 50, and keep accelerating our network expansion.
Do you find any difficulty securing desirable locations for your new stores in China?
We've been fortunate to enjoy an excellent reputation among developers in China, and so far, the number of offers coming in from them has been overwhelming.
In China these days, more and more people are getting used to online shopping, so the developers of commercial complexes or shopping malls need to solicit tenants that have a proven track record of catering to the needs of daily life in order to attract shoppers. Although they are putting a lot of emphasis on finding restaurants and entertainment services that can attract many visitors, they have also started getting hold of retail shops like us that exclusively sell merchandise.
However, we don't intend to occupy spaces where the rent is high. One of our key strategies in overseas business is to make each outlet run and stay in the black. So even if we get an offer from a developer to open a store in a commercial complex being built in a great location, we won't open it on the ground floor, but will opt for a space on the second or third floor instead. But nowadays, high-end brands are having a really tough time sustaining their stores in prime locations, so our chance of getting the ground floor under more favorable conditions is actually increasing.
Selling food items in China isn't easy
Are there any differences between Japan and China in the products that sell well?
Products like aroma diffusers and sofas designed to fit any body shape, which sell very well in Japan, are also being well received in China. We try to streamline our business processes, from production lines to marketing and distribution, through standardization.
We always sell products with the same design specifications, no matter where we ship them. If we were to change our product line for each market, the products handled at the distribution centers or by the local dealers would vary in volume and variety. It's much more efficient for us to keep the same product line throughout the world.
But there are restrictions that differ by country. For example, China has very strict rules on food. We have a hard time getting permission to introduce some of our food items into the Chinese market. And also electric appliances. We cannot export them to regions that use different types of voltage. So, there are some items that have to be eliminated from our standard portfolio due to such inevitable reasons.
Is that why the assortment of food items is still comparatively small in MUJI stores abroad?
After the Great East Japan Earthquake, Beijing tightened the regulations on food items imported from Japan. At that time, for food products processed or packaged in certain prefectures in Japan, the Chinese authorities began requiring us to submit a certified document indicating the food origins. Since then, the number of food items that we have been able to ship to China has decreased. But after we opened our global-scale flagship store in Shanghai last December, the number started rising again, and as of now, we have managed to expand the food catalog to 150 items.
In our Shanghai flagship store, sales from the food category account for 14% of the entire revenue. This percentage suggests a very big growth potential, considering that 150 food items only constitute a very small proportion of the total number of products we sell there, which amount to approximately 4,500 items in all, including apparel and sundries.
There are some products that we decided to manufacture locally in China. But we are maintaining the quality of these products at the same level as in Japan. They are manufactured according to the same design specifications we use at home, and are inspected thoroughly based on our strict criteria before they are shipped out to the market.
In other words, we ensure that the quality of these locally made products is at the level we demand in Japan. Unless they meet the high requirements that we refer to as the "Ryohin Keikaku standards," they will not reach consumers. That is why Chinese people continue to trust and support our brand products regardless of where they are made.