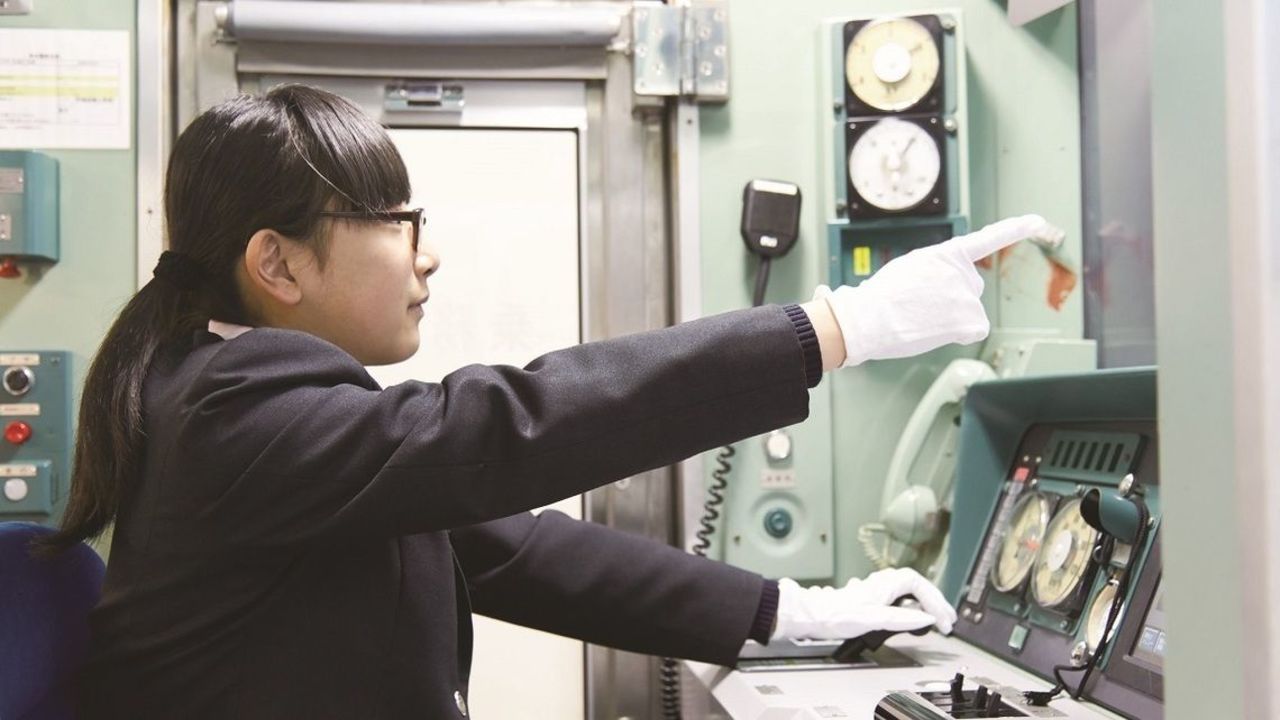 Right across from the busy JR Ueno Station in Tokyo, there is a vocational school named Iwakura High School. Formally called "Railroad School," Iwakura, was founded to provide training to about 1300 male and female high school students who want to become railroad employees.
Founded in 1987, the school changed its name to Iwakura to honor the wishes of Tomomi Iwakura (1825–1883), an aristocrat turned politician who is well-known for his contributions to the early development of railroad infrastructure and commerce in Japan.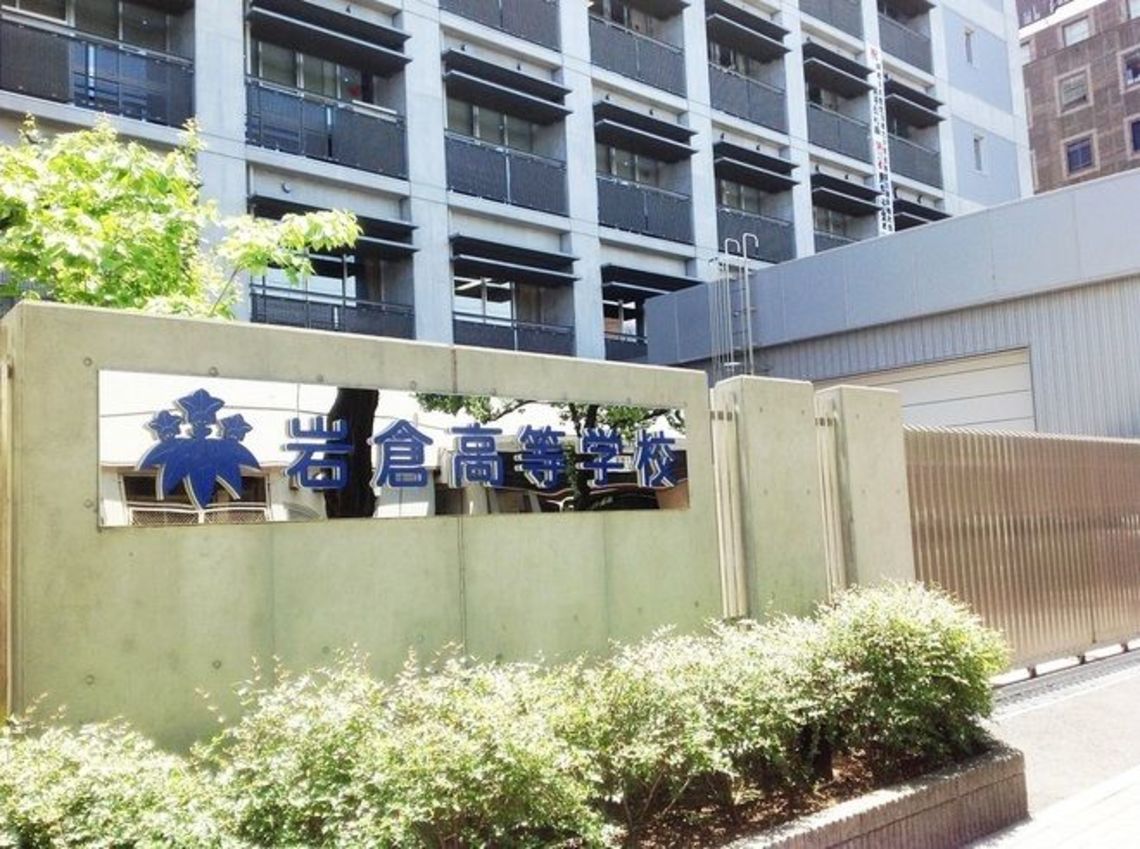 At Iwakura High School, two 3-year* courses are offered: the General Course and the Transportation Course. In general, students who enroll in the Transportation Course already have a clear vision of joining the workforce in the railway or transportation industry, either immediately after graduating from the school or after receiving a few more years of secondary education (at a two-year college, a four-year university or higher).
*Note: In the Japanese educational system, students graduate from high school in three years, after receiving nine years of compulsory education (six years of elementary school and three years of middle school).
Students come from all over Japan
Since only a handful of institutions in Japan offer railroad vocational training, potential students from around the country apply to the school. A dormitory is provided for those who cannot commute. Some students live far from Tokyo and use the Shinkansen bullet express train everyday to commute. Others who reside in the outskirts of Tokyo travel two hours or more each way to commute from home six days a week.
One characteristic of the majority of the boarding students and long-distance commuters is that they are all focused teenagers. By the time they decided to apply to this school at the age of 15 or younger while they were still in middle school, their determination was already so strong that they had persuaded their parents how much they wanted to pursue their passion no matter how far away their preferred school may be.
A similar trait is also observed for the students who enroll in the General Course. Many start thinking seriously about their career path after graduation from as early as the first year of high school. It is not unusual to see many seniors who spent three years in the General Course decide to take the recruitment exams conducted by the railroad companies.
Although the Transportation Course is intended to be vocational, Iwakura's curriculum for this course is now comprehensive and balanced. Approximately 70% of the subjects are general, such as English and Japanese, which the school believes are an academic foundation that all students need to acquire during their three years of high school. The remaining 30% are courses that cover railroad-specific subject matter, such as railroads and tourism.
Compared to 20 or more years ago when highly technical engineering classes such as "Railroad Facilities" were included in the curriculum, there is less focus on intense vocational studies. Today, a more holistic approach allows students to gain a broader perspective on the railroad system as a whole.
For example, students are now required to take a class called "Train Operation" in which a virtual simulator teaches them about the mechanism of how the trains run, along with the basic rules and procedures that they will need to know to operate trains safely. Students also get an opportunity to study the rudimentary mathematics applied in fare calculation when they attend the "Introduction to Sales" class. Other mandatory subjects include "Introduction to the Railroad" in which they gain fundamental knowledge about the various components of a train car and the structure of core facilities.
In the second year, all students are given an opportunity to participate in an internship program called Railroad Apprenticeship. Regardless of which 3-year course they have selected, all students are eligible to apply for this practical training elective offered several times a year. The summer and winter sessions are conducted in cooperation with JR East, JR Tokai and Tokyo Metro. In 2014, Tobu and Odakyu have also agreed to become sponsoring railway companies.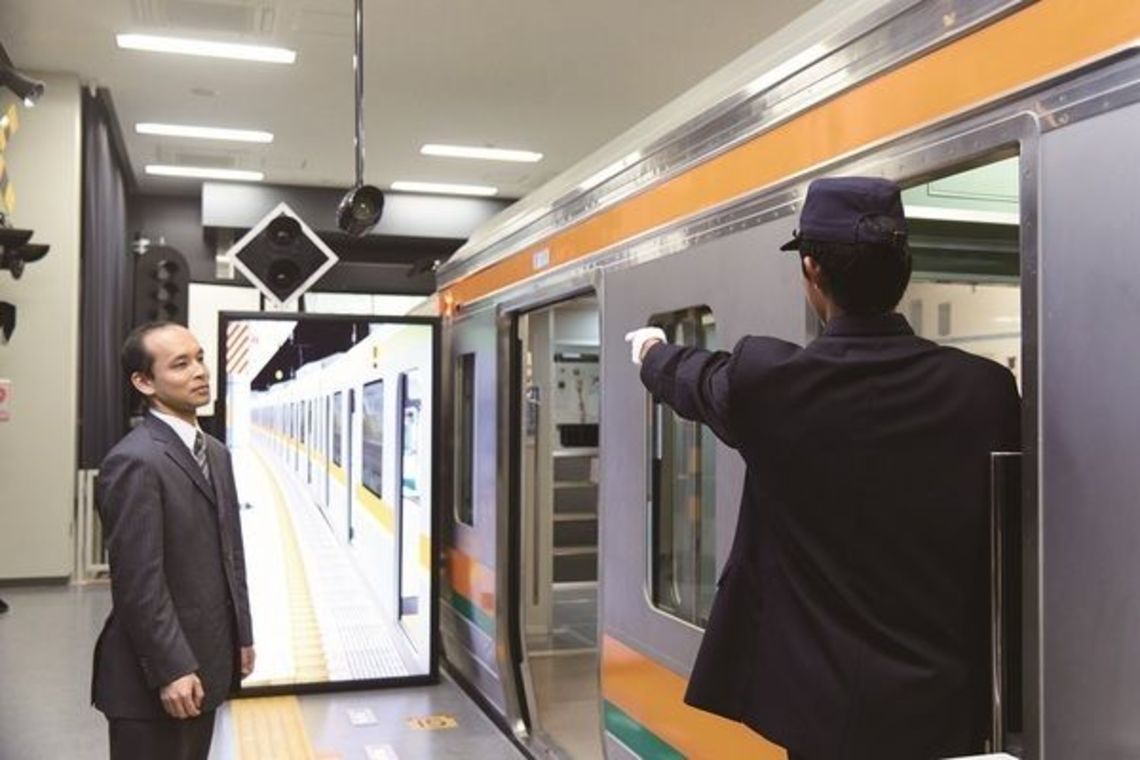 The objective of this program is to generate occupational awareness through hands-on experience at diverse jobs at a train station. Since many alumnae work in the railroad industry, the interns often receive direct guidance and advice from alumnae in different workplaces.
The fact that the school is located in Ueno is also a big advantage for students at Iwakura. Visits to the nearby JR East Ueno Shinkansen No. 2 Operation Office are a regular school event that give the students the privilege of accessing the nerve center of the globally renowned Japanese bullet train system, and workshops and Q&A sessions with real Shinkansen operators are held. This occasion is also valuable for students to learn and clearly understand that train operation is not only a dream job but also a serious business run by highly motivated and disciplined professionals who have a heavy responsibility and take great pride in what they do.
Another important extracurricular activity offered to Transportation Course students is a tour of the rail yard managed by Keisei Electric Railway, where students get a rare opportunity to observe the numerous technical jobs handled by shop-floor engineers in the train inspection and maintenance facilities.
By providing students as many opportunities as possible to see the real world and meet real people, the school hopes to see students shift their perspective of railroads from a typical rail-fan frame of mind to a job-oriented viewpoint and envision their future in more concrete and realistic terms. Fortunately, numerous alumnae work in different areas of the railroad or transportation industry, and students can consult them directly and receive advice about potential careers after graduation.
Thus far, among the graduating class of 2016, a total of 130 seniors have received informal job offers from employers in the railroad business. Among them, 17 students received offers from Japan Railway (JR East or JR Tokai), 32 from Keikyu Corporation and other private railways operating in greater Tokyo, and the rest from local employers operating in different regions across the country including Kanto Railway. The acceptance rate is expected to increase as the senior students get closer to graduation in March.
Change in the employment situation
In the last 20 years or so, the employment situation in the domestic railroad industry has changed drastically and become bleak for high school graduates. Take, for instance, Japan Railway, which began hiring high school graduates again after the company was privatized.
As a general practice, JR Group companies have been hiring high school graduates for fieldwork positions and new college graduates for comprehensive work positions. However, lately, field jobs are increasingly being filled by new college graduates who hold a bachelor's or even a master's degree, and vacant spots available to high school graduates are decreasing.
Another adverse condition for high school graduates is that the recruitment exams that they are allowed to take are normally scheduled after the job-hunting process of college and professional school graduates ends. What's worse, some employers still follow a recruitment rule that limits the number of companies each high school graduate can apply for a job to just one.
However, there is some good news. The number of employers hiring high school graduates for technical jobs is increasing. The reason is simple. Employers are have difficulties filling technical job openings, compared to station crew and train attendant positions that are more popular among job seekers because they tend to draw more public attention due to the nature of their duties.
To address the shortage of applicants for technical jobs, some employers have decided to allow job seekers to apply for two positions, in order to enable the recruitment department to find the best fit from a wider selection, based on the individual company's latest headcount plan and an assessment of how closely the applicants' skills match the job description of each available position they apply for.
In addition, several companies have begun offering a new position called "comprehensive railroad staff" intended to train qualified employees into all-around players by making them experience different roles over time, ranging widely from duties as a station crew member, train attendant and rolling stock maintenance staff to facility management personnel.
The existence of long-established vocational schools like Iwakura High School and the contributions they have made in tangible and intangible forms through the cooperation of understanding corporate partners and sponsors form the backbone of talent development in the Japanese railroad and transportation industries today.

Their dedicated efforts to maintain the tradition of passing on the professional attitude and required skill set, generation after generation, have enabled the operators of railroad and transportation systems in Japan to maintain a very high level of safety and consistent quality services, which have always been the top priority.
The future of these industries will definitely stay bright and blessed with an exceptional group of well-educated and highly capable human resources, by securing a stable job market for the promising new talent to make the best of all the learning and acquired assets they then enhance and hand down to the next generation during their career that they build, not only in Japan but also hopefully in other parts of the world.