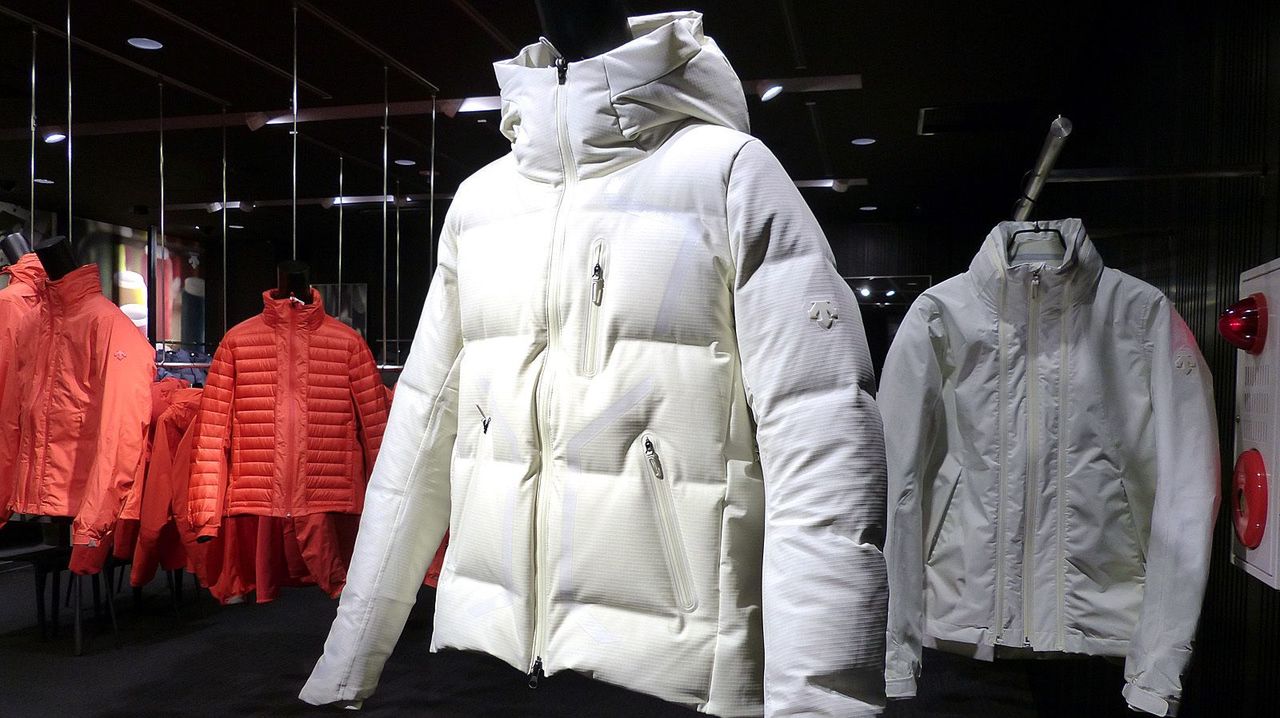 In a winter outwear market dominated by Canada Goose, The North Face, and other North American brands, Japanese sportswear company Descente has achieved considerable success with its Mizusawa Down line of down jackets.
The low-end models cost just over 80,000 yen or about $680, and the more expensive selections come in between 12,000 and 13,000 yen or about $1,000 and $1,100, placing them on the higher end of the price spectrum in the sports outwear market. Even with the increasing number of stores selling their products, the total volume of Mizusawa Down products carried by clothing shops has tripled compared with 2014 figures.
At the company's direct-sales store near Harajuku Station in Tokyo, total Descente sales numbers for the October–December 2015 period are increasing annually, with Mizusawa Down accounting for half of the overall sales.
Developing products for Olympic athletes
The popularity of this brand's products has deep ties with the original development goals—Mizusawa Down jackets were first designed for use by competitors in the 2010 Vancouver Winter Olympics.
Mitsuru Yamada, the Descente brand director in charge of product design, explains "I wanted to create a versatile coat that could be used in the rain, snow, and other types of weather" in order to differentiate the brand from competitors.
In order to enhance waterproofing, Yamada revised the quilted stitching patterns often seen in down jackets. Standard jacket materials let water in through the seams, reducing thermal insulation performance, so Yamada came up with a new approach that achieves an unquilted outer layer.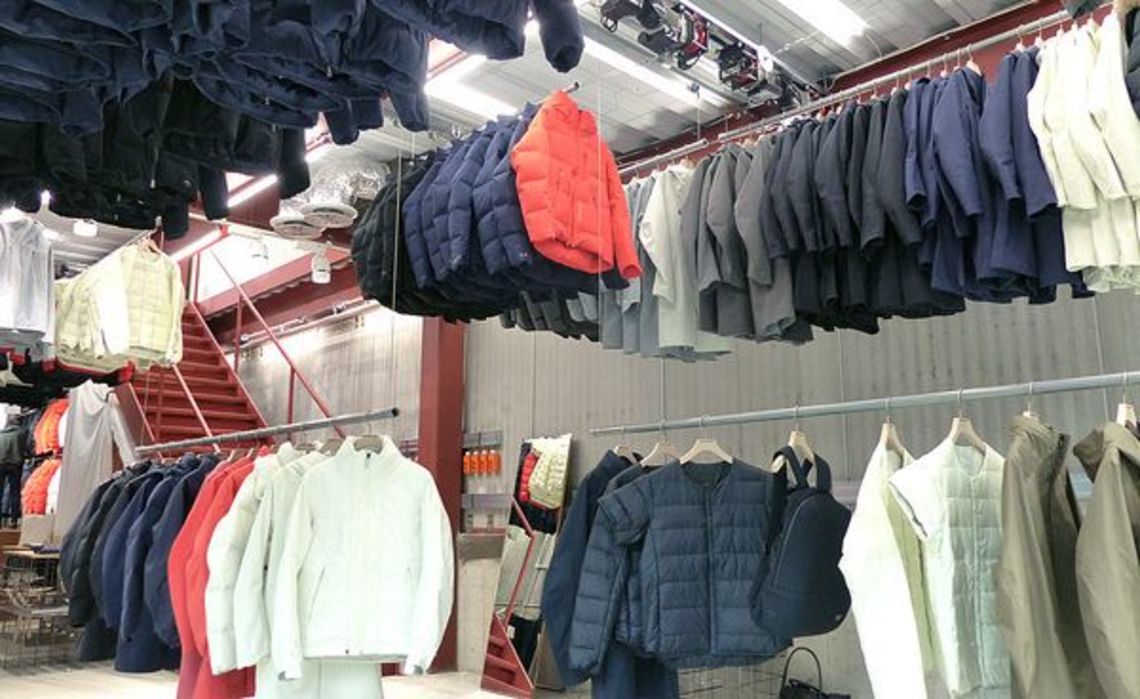 His approach also resulted in an additional unexpected advantage—through improved waterproofing, Yamada also increased the airtightness of the jacket design, enabling him to achieve sufficient body-heat insulation using smaller amounts of down material. This made it possible to produce a lighter weight jacket that offers a slimmer appearance. His unquilted design also eliminated the problem of down material leaking from the seams.
Descente has its own production facility tailored specifically to the manufacturing of down products—the Mizusawa Factory in Iwate Prefecture, a facility that has produced skiwear for many years and also serves as the origin of the Mizusawa Down brand name. Each product is handmade by experienced craftspeople, with down material measured out by the gram and manually stuffed into the coats.
The brand's original down jacket took one and one-half years to develop and was released on the market in 2008 for roughly 70,000 yen or $600. This was about 3.5 times the average price of other Descente products, but it still won popularity thanks to its outstanding heat-insulating properties and design. Only several hundred jackets were produced with the original model; seven years later, that figure is twenty to thirty times higher.
In light of the excellent consumer response to the Mizusawa Down brand, the company opened branches of their direct-sales brand store Descente Blanc in Osaka, Fukuoka, and other such cities in the fall of 2015, a move that marked a new approach to selling Descente products.
The company had two reasons for opening these stores: the first was to create more venues for marketing the unique advantages of its products directly to customers. Retail Division Manager Takaaki Ito, who supervises all direct-sales stores in Japan, says "a wholesaling approach makes it difficult to convey information to customers. We need to create points of direct contact with customers so they can understand why our products are so popular."
In addition to these new stores, the company has focused on stationing permanent Descente sales staff at department store sales areas, sporting goods shops, and other such locations. These venues currently account for 30% of overall sales, and the company plans to increase this to 50% by 2020.
New possibilities in non-sportswear fashion
The second reason for opening these Descente Blanc stores can be found in the harsh reality of declining growth in the overall skiwear and competitive sportswear market—the area in which Descente specializes.
In addition to diminishing numbers of competitive athletes, sporting goods retailers are increasingly focusing their sales efforts on private-label products, individual sporting goods shops are dwindling in number, and the number of sporting goods shop is decreasing.
As Division Manager Ito puts it, "It's impossible to maintain current sales figures unless we establish direct-sales shops in shopping centers and other commercial facilities, and it's also necessary to find sales channels outside of the sports-product realm. By developing strategies that focus on offering new lifestyles to customers, it's possible to get them into our shops."
The company's new focus on attracting shoppers not included in their traditional target-customer segments can be seen in the ways in which their stores are being set up and operated. The Descente Blanc stores were designed by architect Jo Nagasaka, who has handled designs for Blue Bottle Coffee and other prominent brands.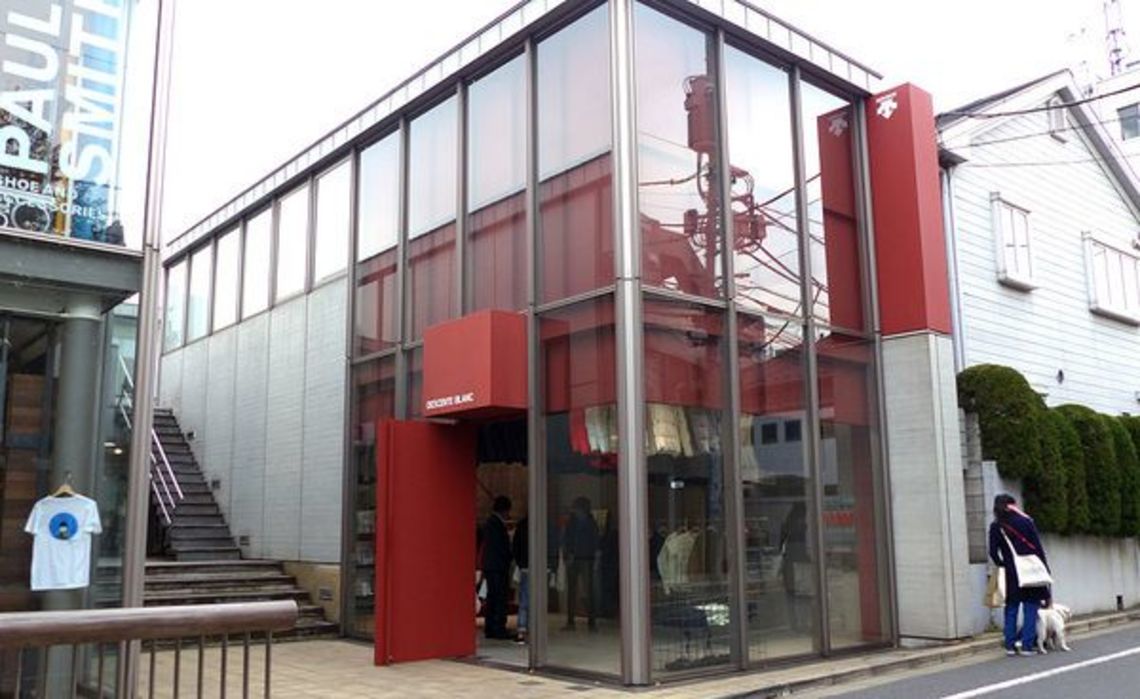 Descente's shops are pure white, and colorful down jackets are hung from above and can be brought down for viewing with the push of a button. More than anything else, this store design makes it easy for customers to view the products.
Masatoshi Kobayashi, manager of the Descente Blanc Daikanyama Shop in Tokyo, tells us "people who have grown tired of standard down jackets come to our shop and tell us they are really impressed."